Make your Easter dinner menu simple with Easy Southern Easter Recipes in this roundup of 18 of my Southern shortcut recipes! All the traditional Southern dishes you love with a shortcut! I'll get you in and out of the kitchen so you can enjoy more time with your family and friends during this special holiday.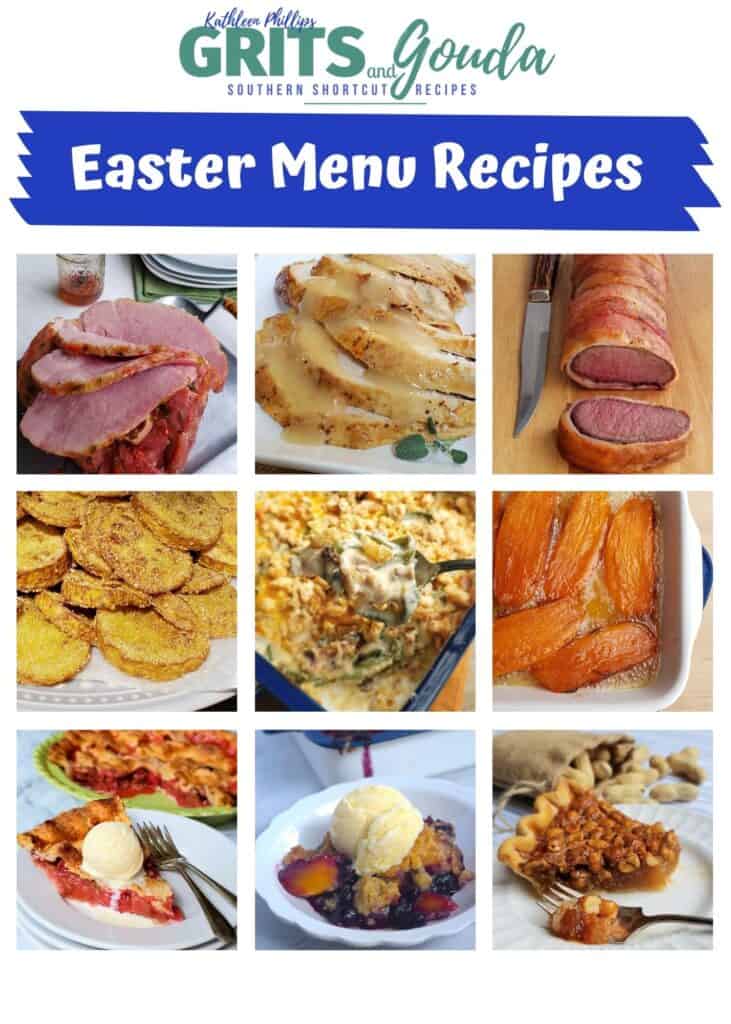 From the main course to side dishes to dinner rolls to dessert, we have you covered for your Southern Easter dinner menu with 18 shortcut recipes!
My Southern shortcut recipes for Easter dinner will come in handy when you are trying to help the kids dye eggs, hunter Easter eggs, attend sunrise service, make school classroom treats or just trying to get through the work week til the weekend.
Choose from ham, turkey, or venison for the meat. Quick and easy vegetables and side dishes including deviled eggs and, of course, a Jello salad. If you need to know how to boil those eggs for hunting or eating, here's the Instant Pot method where the peel just rolls off.
With prices sky high in the grocery store, make your own yeast rolls that you don't even have to knead! Desserts, desserts, desserts. All these recipes have a shortcut in them to help you get your Easter meal on the table quicker so you can spend more time with family and friends.
Click on the pictures to head straight to the recipe!
Instant Pot Pepper Jelly Ham with Jalapeno Pepper Jelly
My Freezer Pepper Jelly makes the perfect shortcut sweet and tangy glaze for this bone-in ham made in the Instant Pot or pressure cooker. Use my recipe or store-bought jelly will work.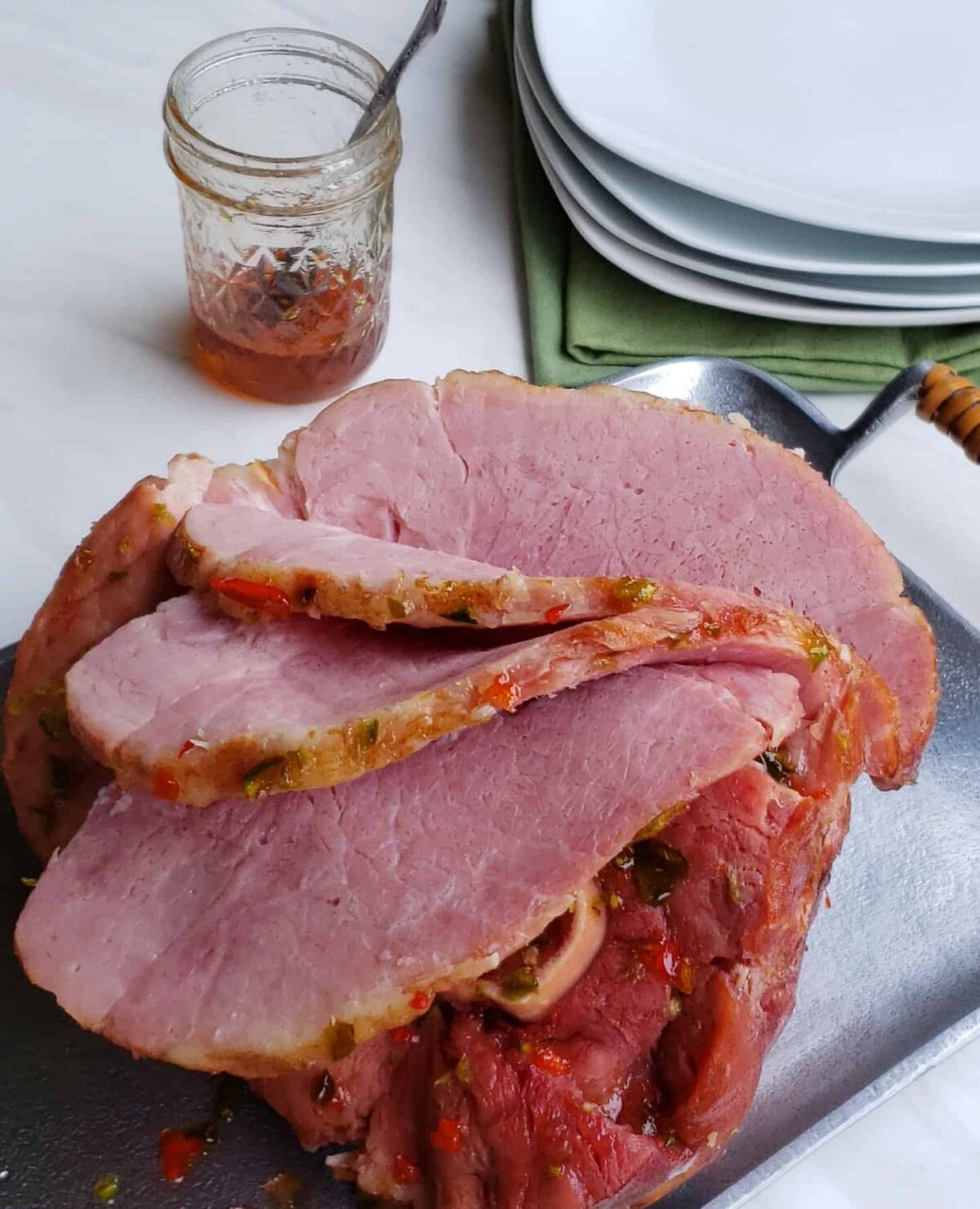 Instant Pot Bone-In Turkey Breast with Gravy
Save the oven for the pies and sides this Easter! Use your Instant Pot multi-use pressure cooker to cook the best tender and juicy turkey breast. Make the gravy right in the Instant Pot!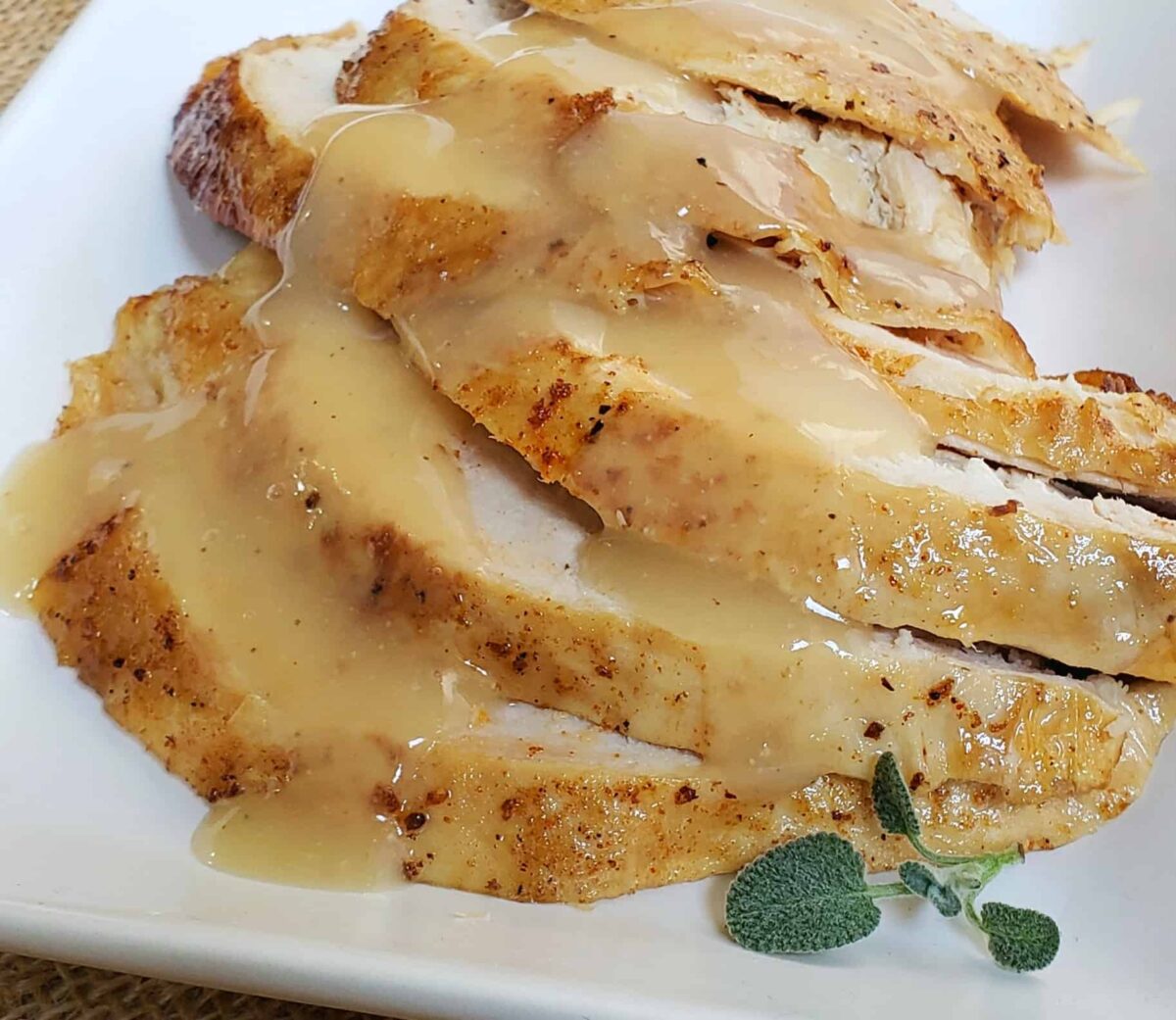 Bacon-Wrapped Venison Backstrap Roast
Bacon-Wrapped Venison Backstrap Roast is marinated in teriyaki sauce, then wrapped in bacon before roasting in the oven or air fryer. Pork tenderloin can be substituted if you aren't into hunting like my guys are!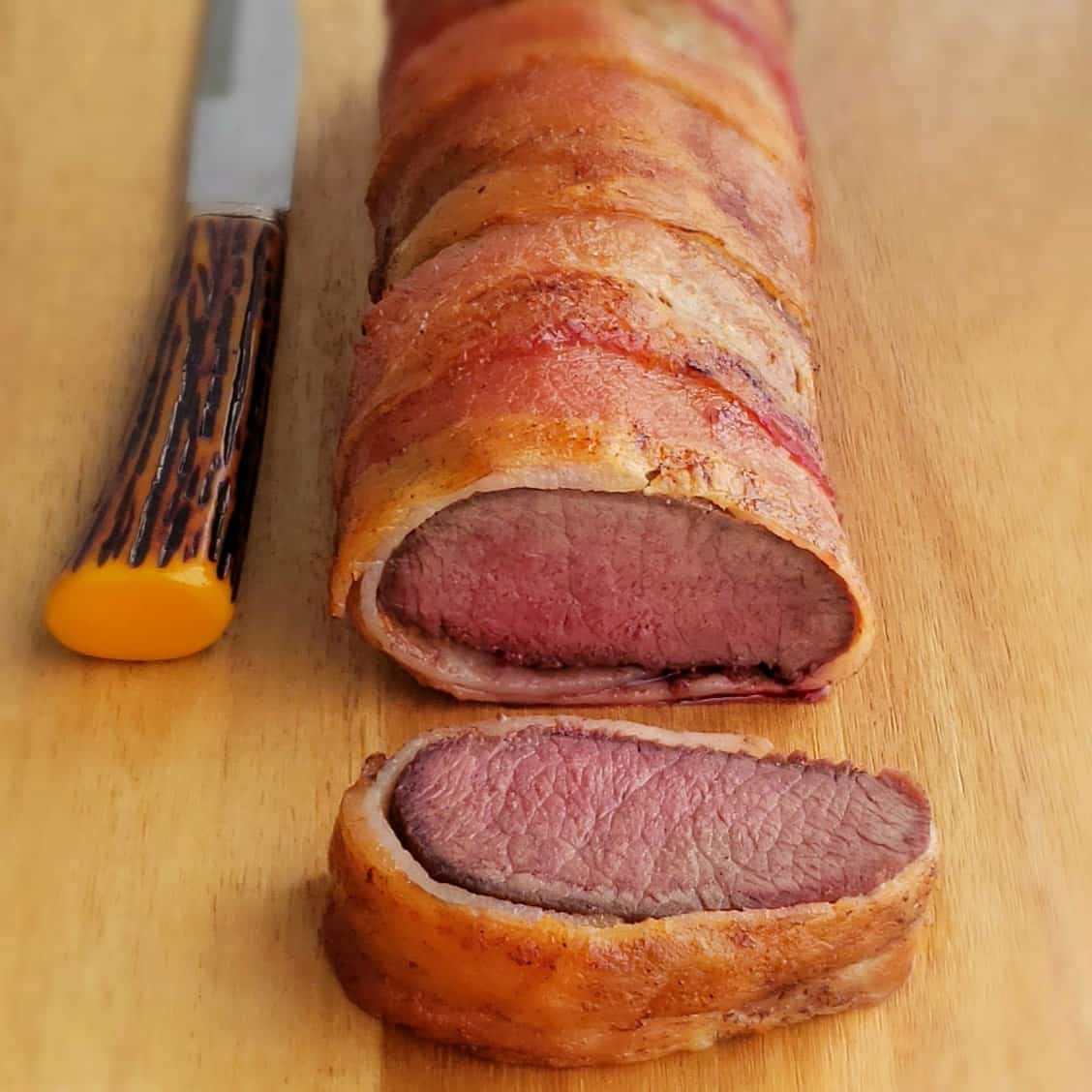 Southern Fried Yellow Squash
You don't have to "deep fry" squash to call them Southern. I'll show you a quick and easy way to pan fry them.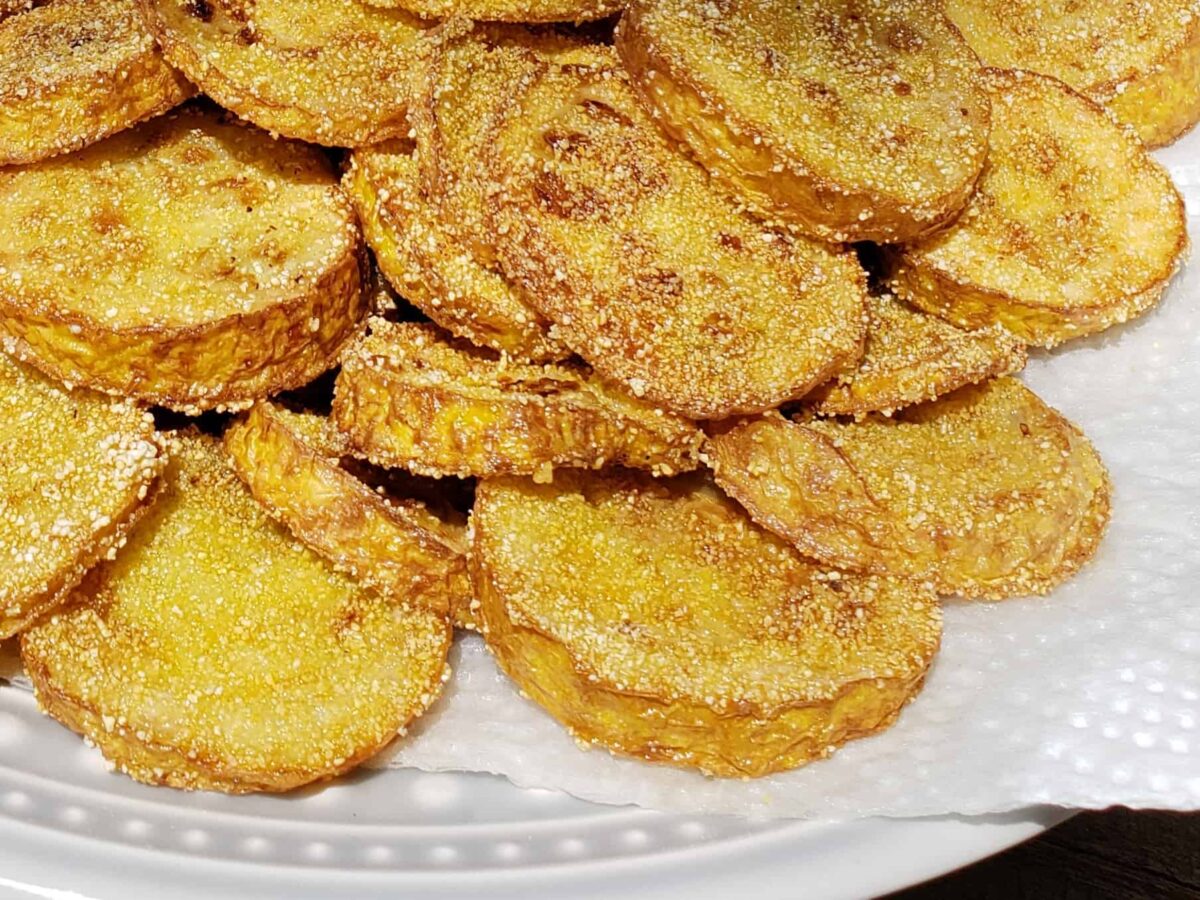 Creamy Keto and Gluten-Free Fresh Green Bean Casserole
Enjoy the iconic green bean casserole even if you are on a Keto or gluten-free diet! Everyone at your holiday dinner table will love version using fresh green beans and no "cream of anything" soup - whether they are on the diet or not!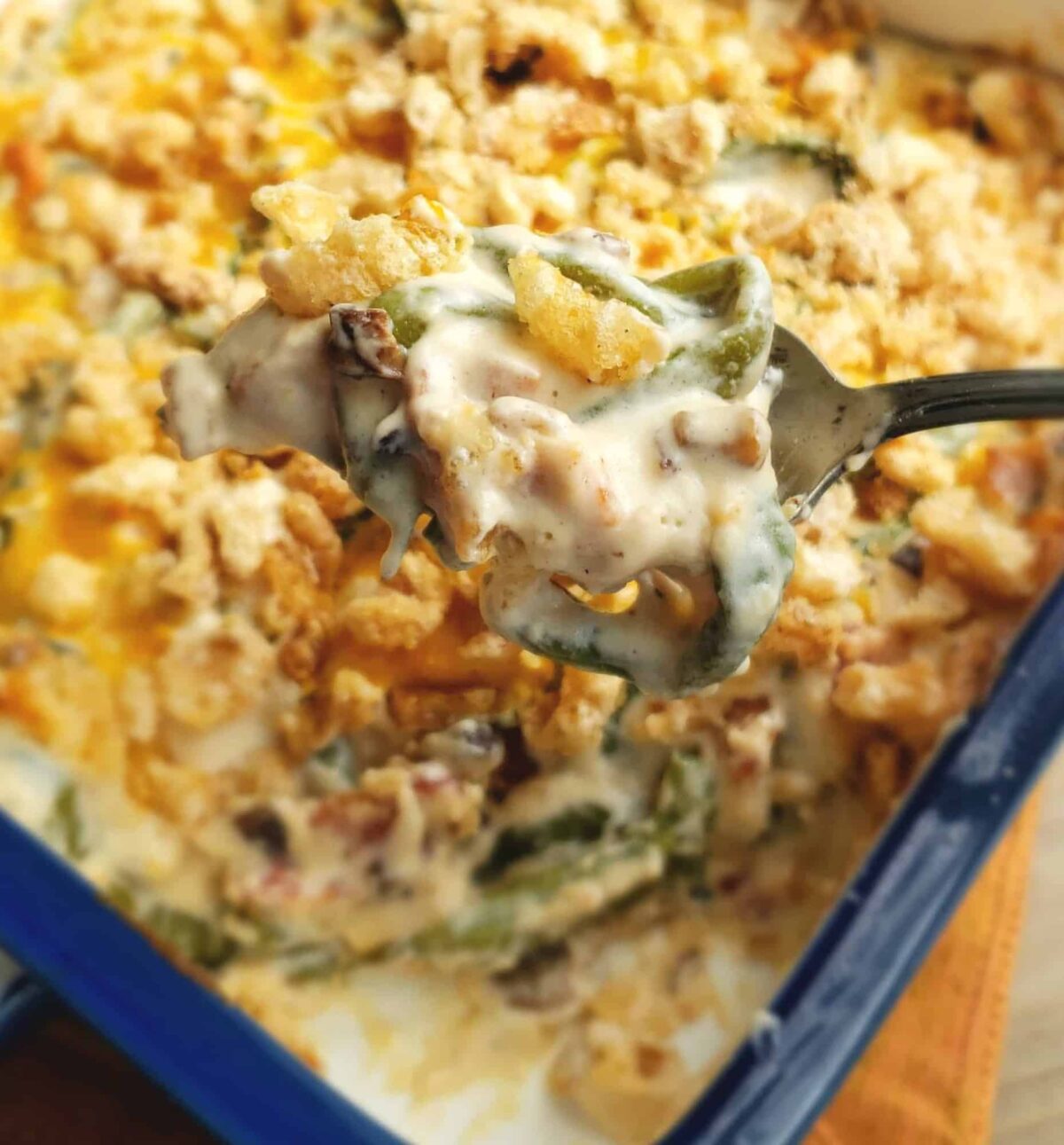 Roasted Candied Sweet Potatoes (with or without marshmallows)
The shortcut is roasting them for easy peeling and added caramelized flavor before they are candied in the oven.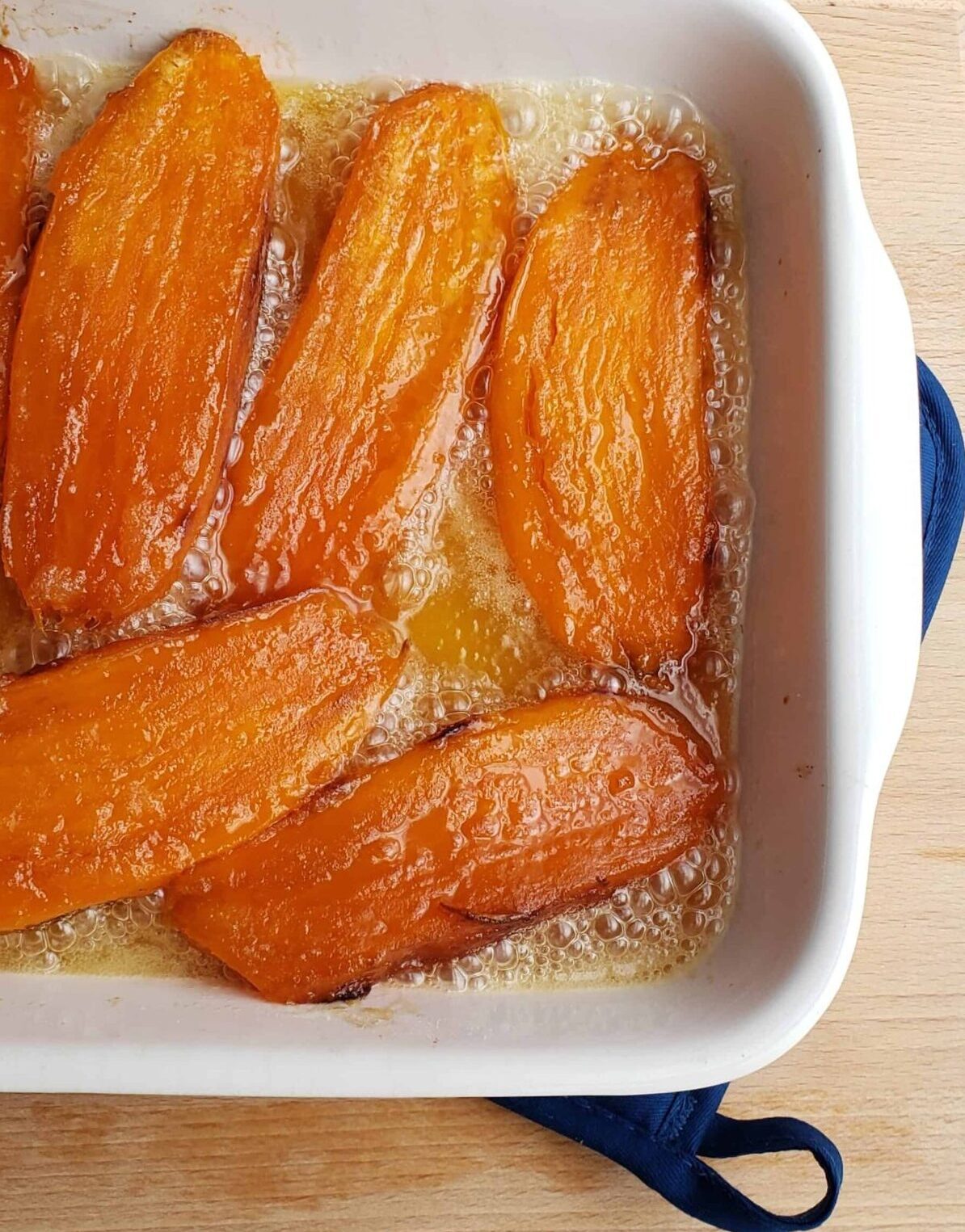 Naturally Dyed Deviled Eggs
Dye your Easter eggs vibrant colors with what you already have at home and avoid chemical dyes. Then make colorful deviled eggs for dinner!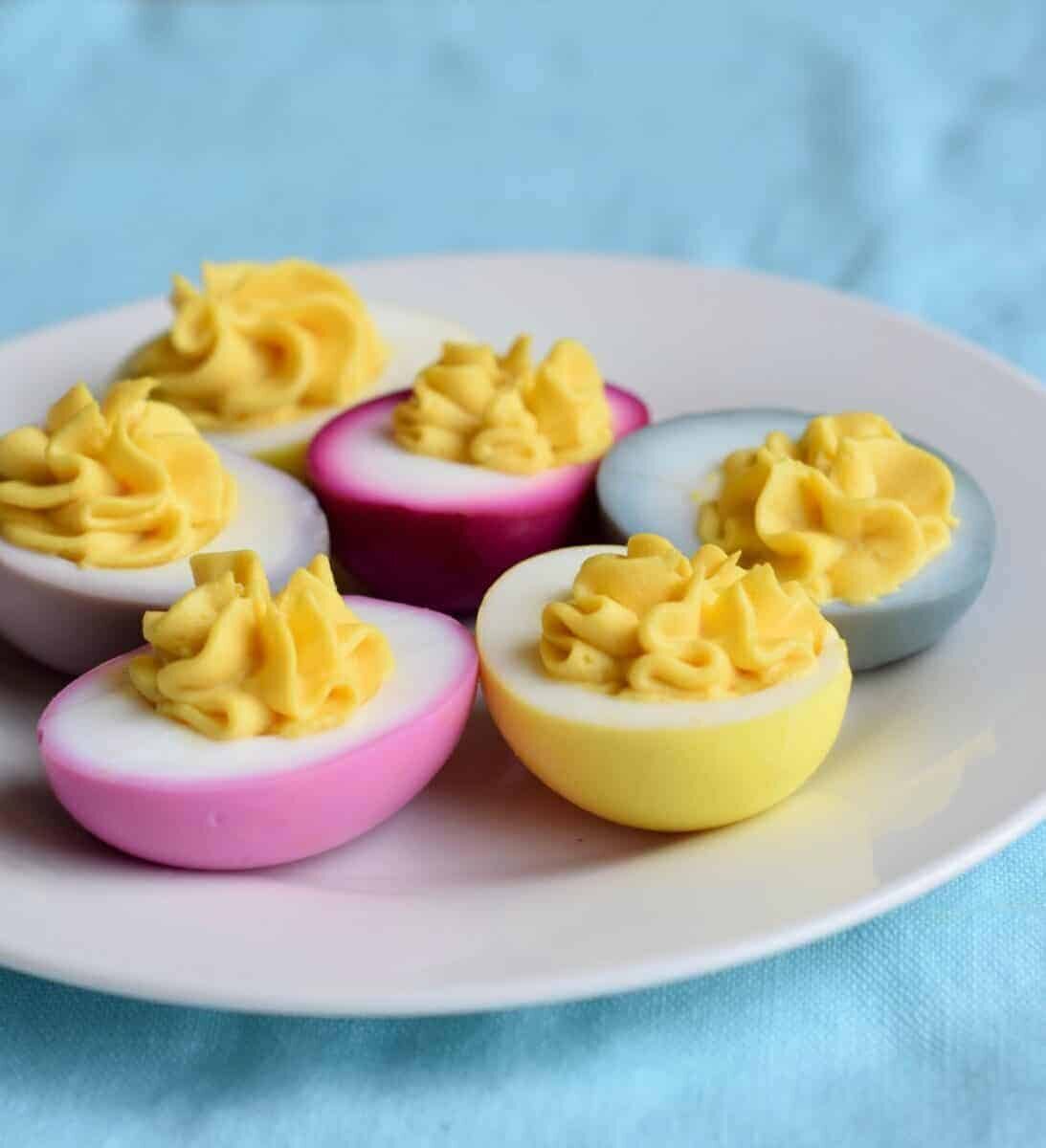 Easy Strawberry Pretzel Salad (8x8 pan)
A favorite old-fashioned summer dessert, this Easy Strawberry Pretzel Salad is simple to make in an 8x8 pan. This sweet and salty side dish recipe is "small batch" for when you're not going to a potluck. Although, it can easily be doubled for a large family or a party or served as a dessert!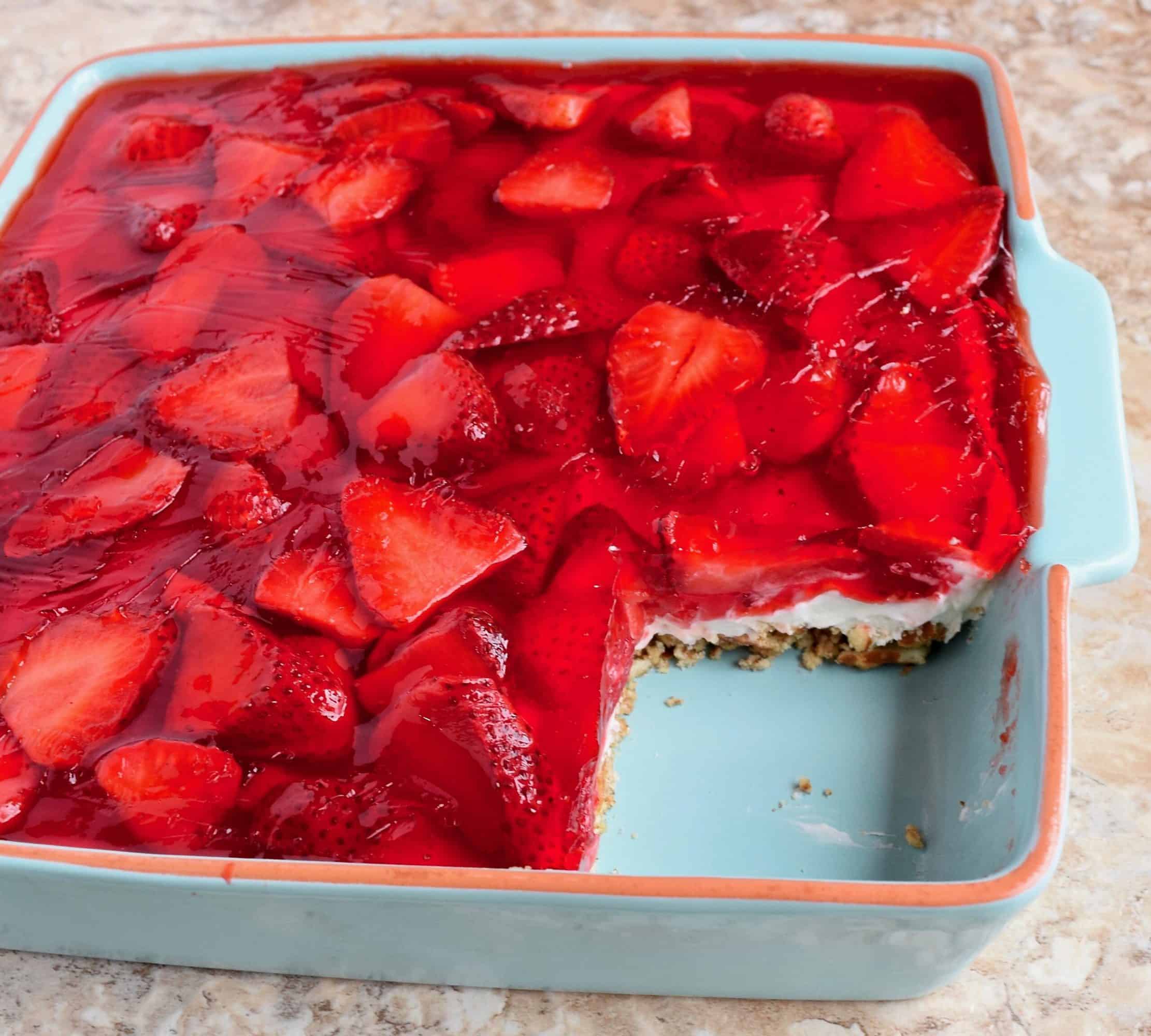 Easy Cheesy Baked Mac and Cheese
There's a shortcut secret ingredient that keeps you from having to make a homemade white sauce and still create creamy macaroni and cheese.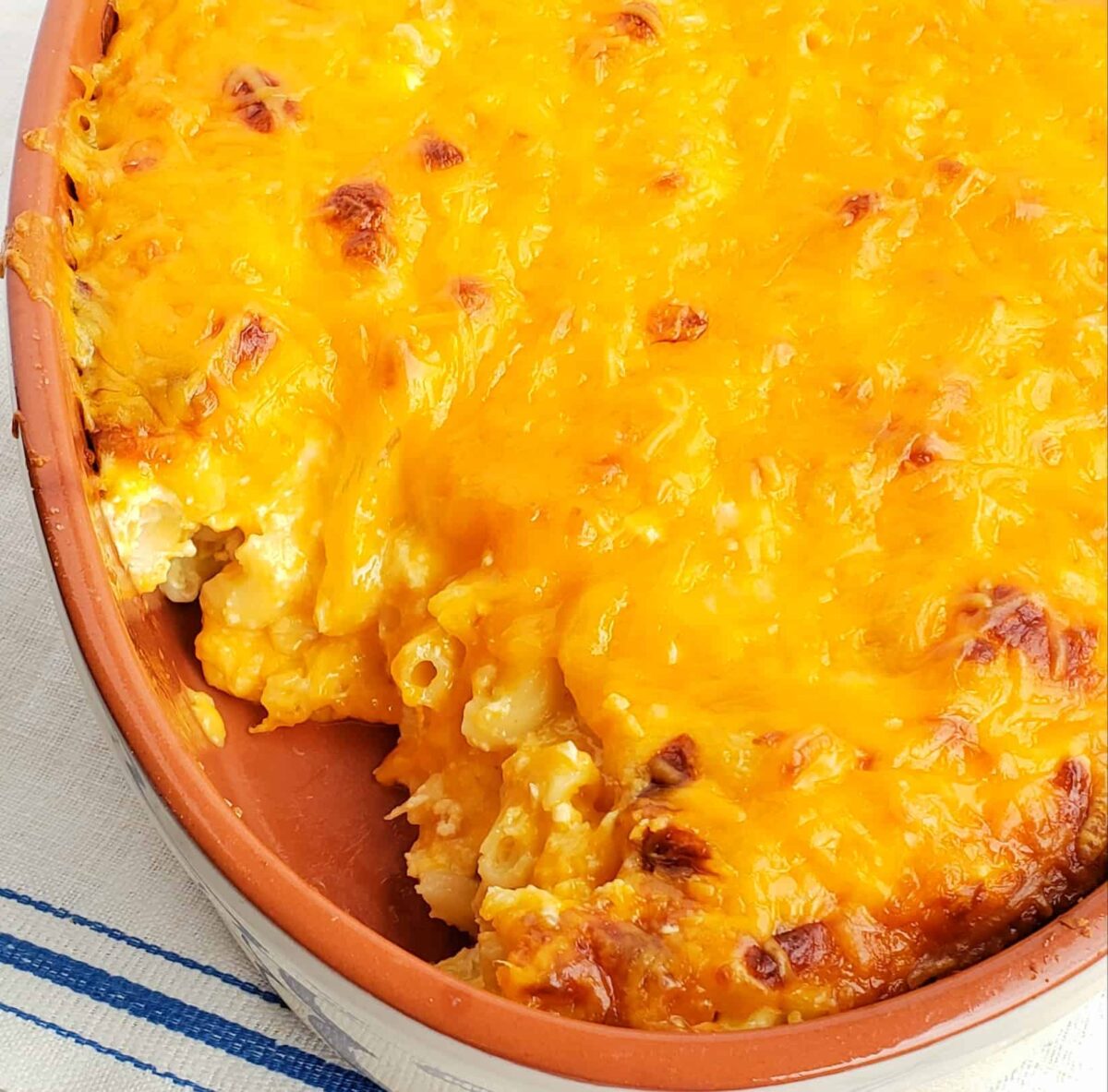 Easy Fresh Green Beans with Bacon
Grocery stores always have fresh green beans on sale the week before Easter. If you're close to a farmers market, support local if they have them. This is an easy stovetop method for green beans but I also have an Instant Pot Fresh Green Beans if you need your stove for other recipes.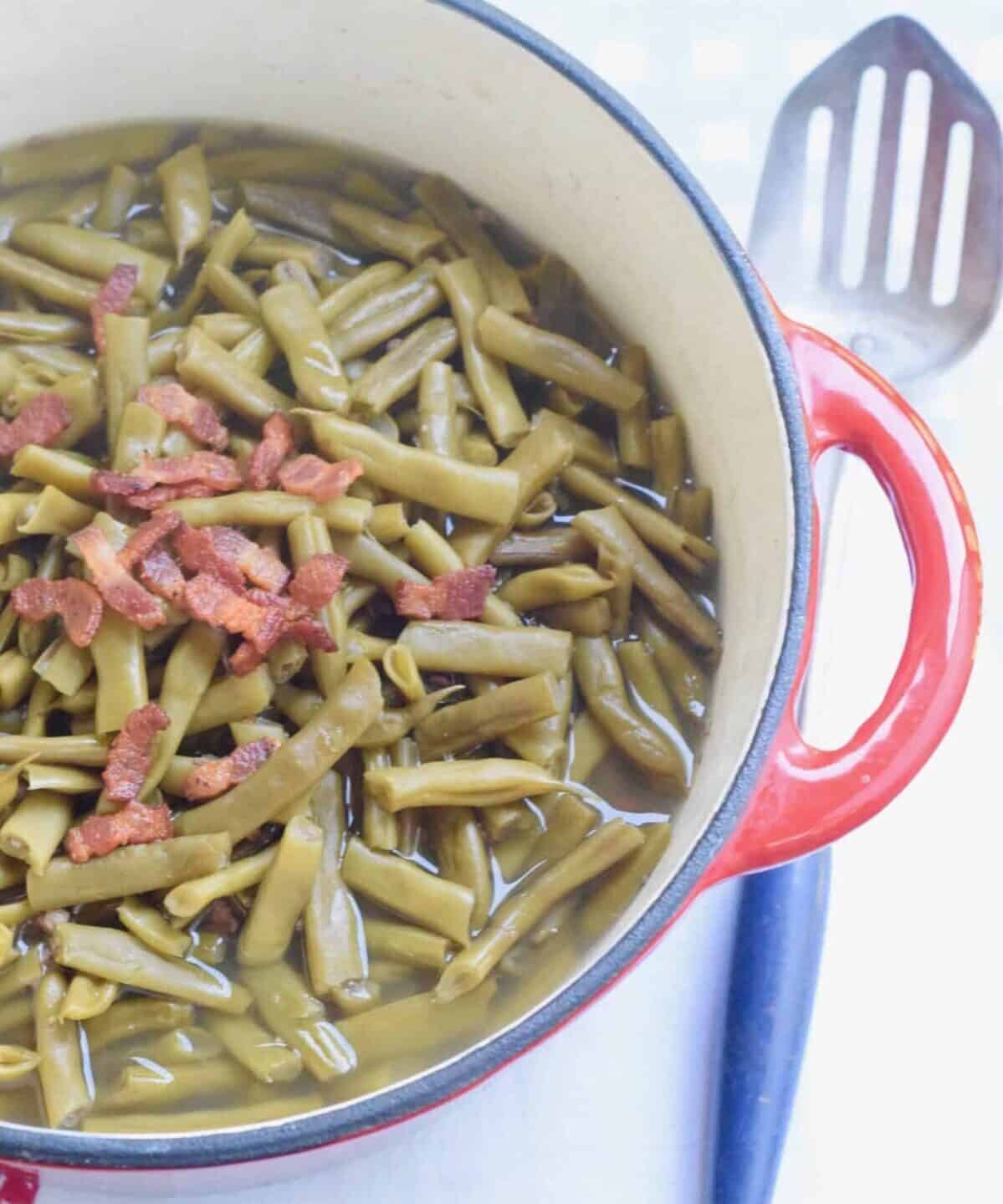 Stained Glass Jello Salad (With Shortcuts)
Make this fun, colorful Stained Glass Jello Salad in a fraction of the time with my shortcuts than it traditionally takes! Also called Broken Glass Jello Dessert, this small batch recipe can be made with sweetened condensed milk or even dairy-free with coconut milk.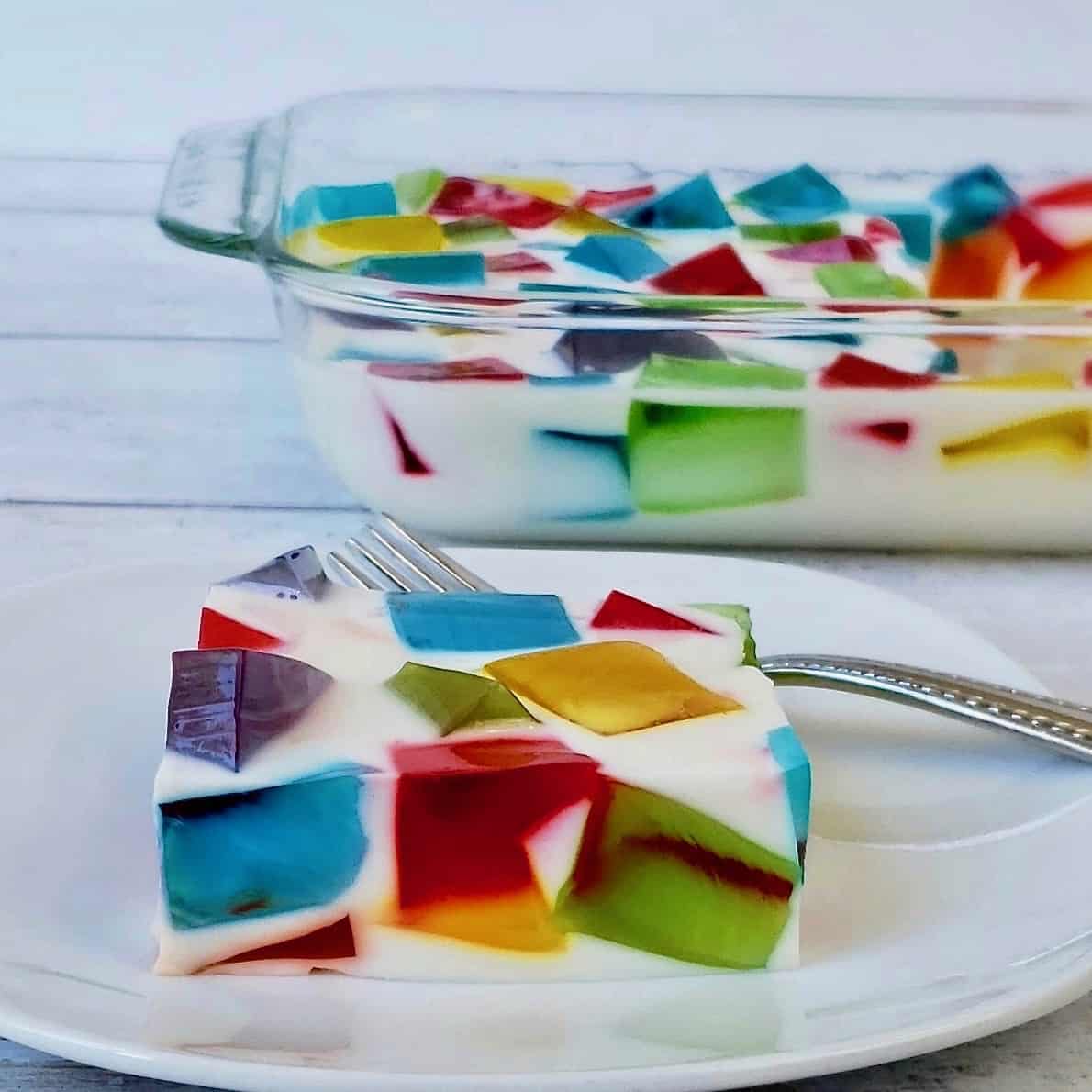 Easy Southern Macaroni Salad (With Shortcuts)
Easy Southern Macaroni Salad is a classic side dish made with elbow macaroni and a creamy, tangy dressing. Although this make-ahead pasta salad is already simple, I give you plenty of shortcuts to make it even easier.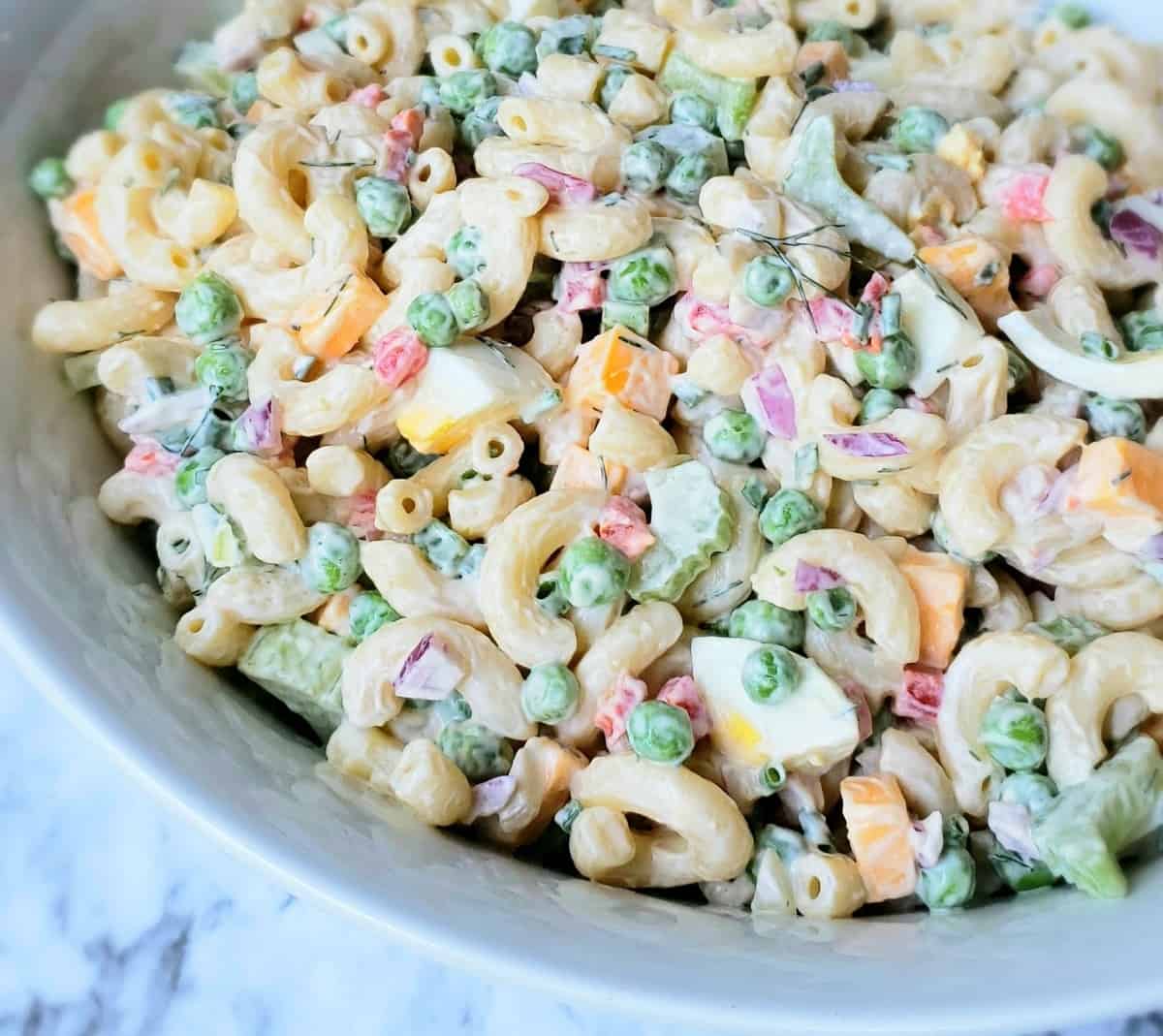 Shortcut Chocolate Truffle Tart
The rich, decadent ganache filling in Shortcut Chocolate Truffle Tart sits on a purchased cookie crust or I give you a shortcut to making your own cookie crust.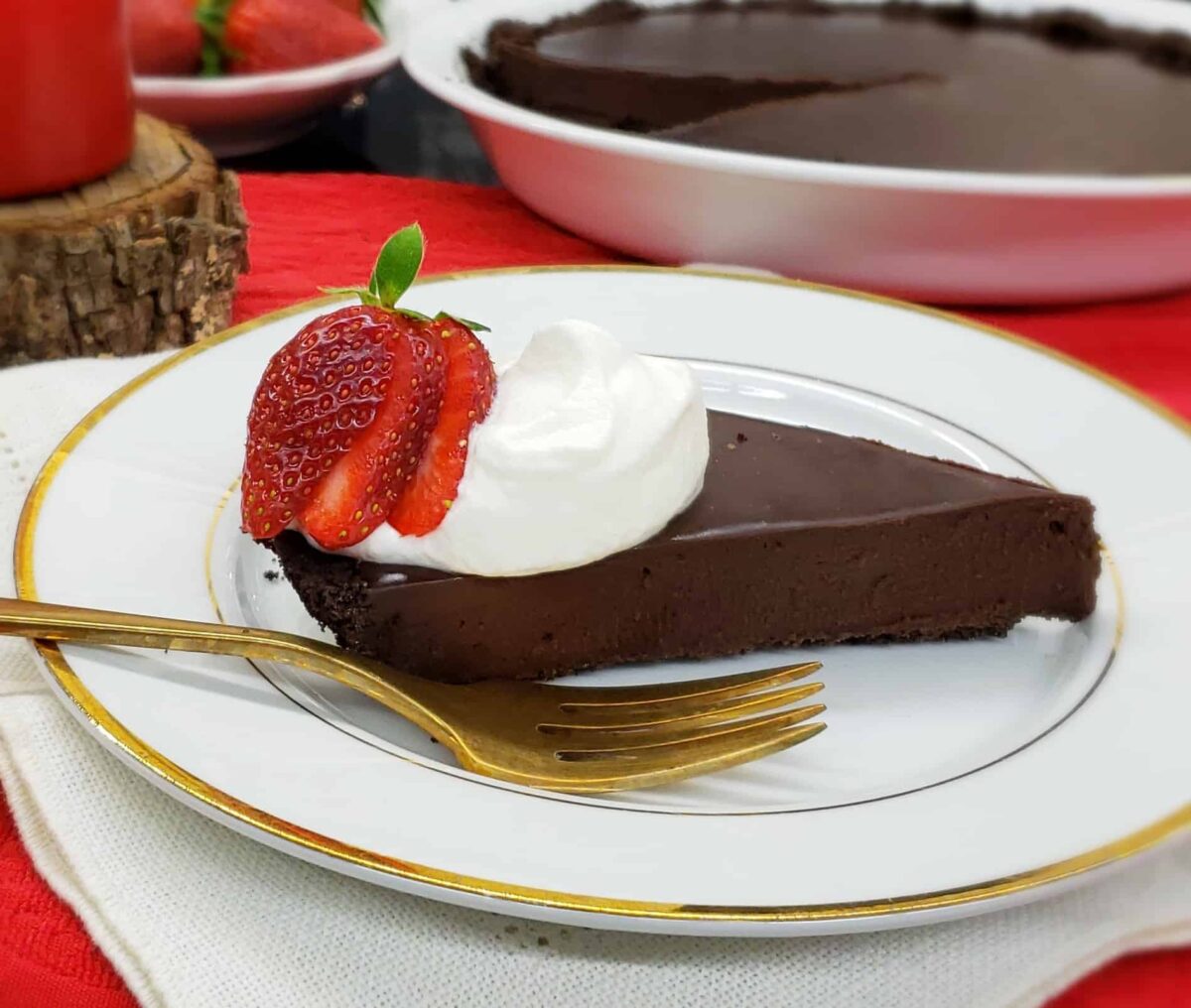 No-Knead Dinner Rolls (Yeast Rolls)
No-Knead Dinner Rolls have all the flavor of a homemade yeast roll with the simplicity of a muffin batter.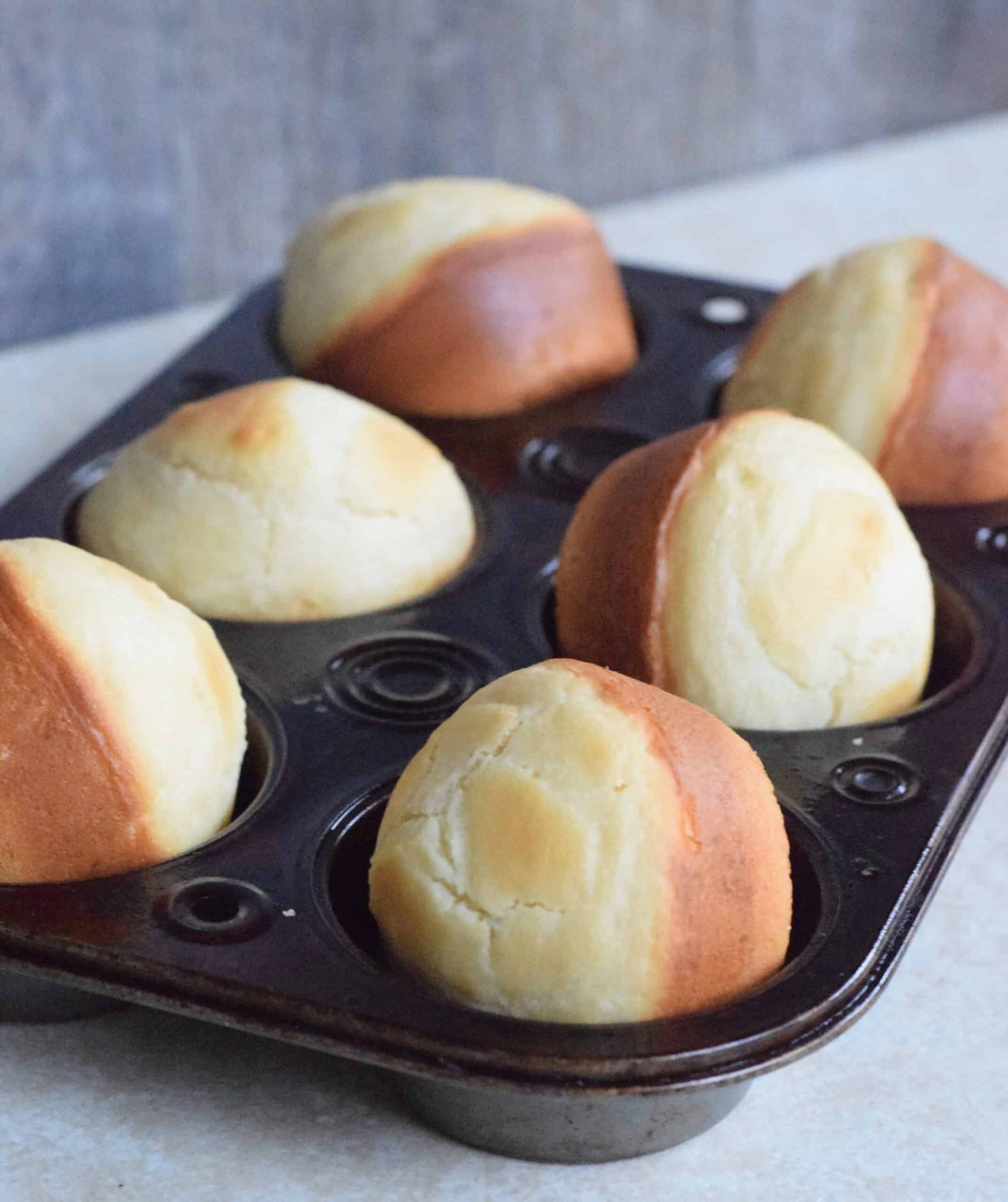 Fruity Marshmallow Cereal Bars with White Chocolate
Fruity Marshmallow Cereal Treats add a little color and flavor to the "oldie but goody" Rice Krispy Treats we know and love.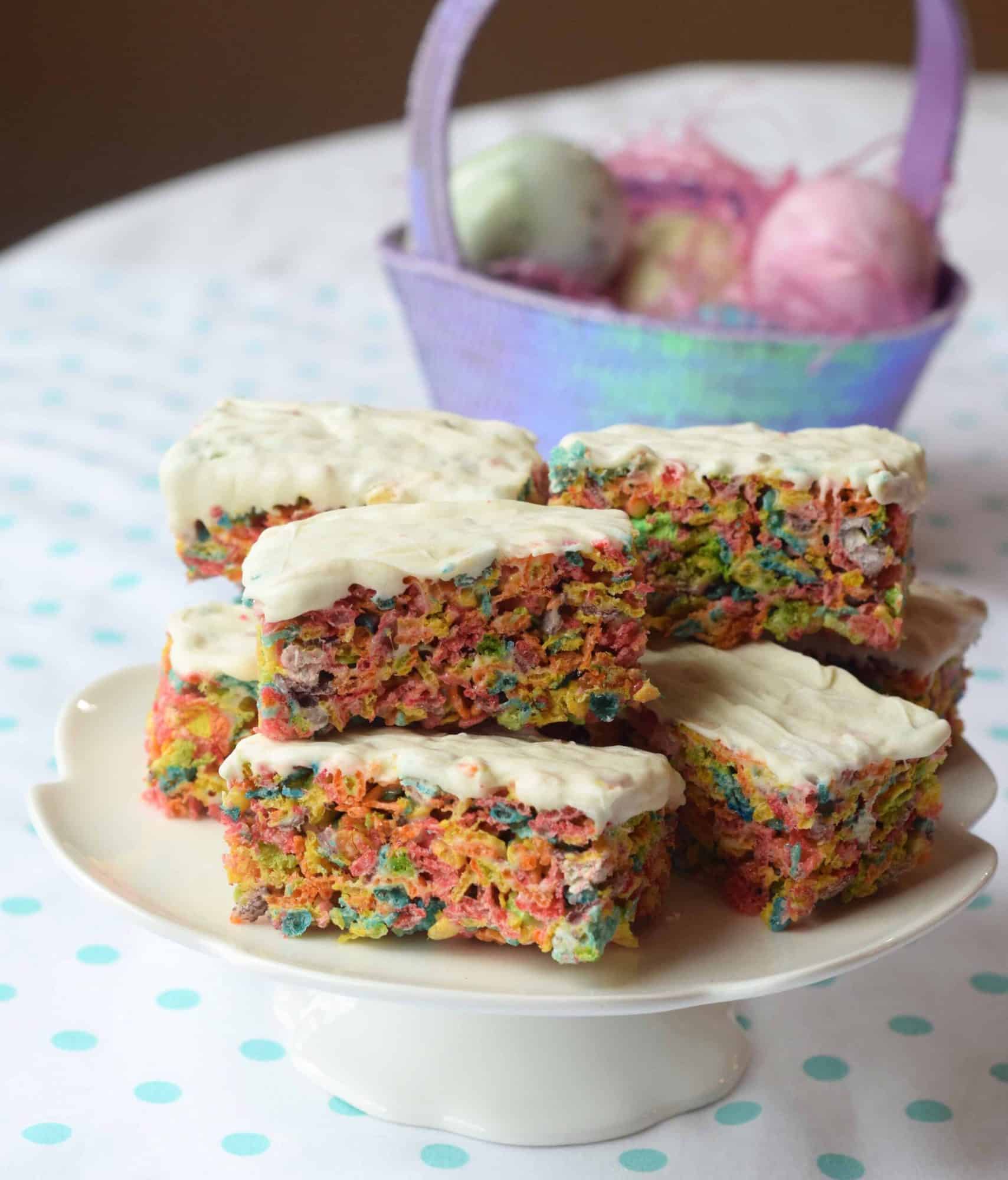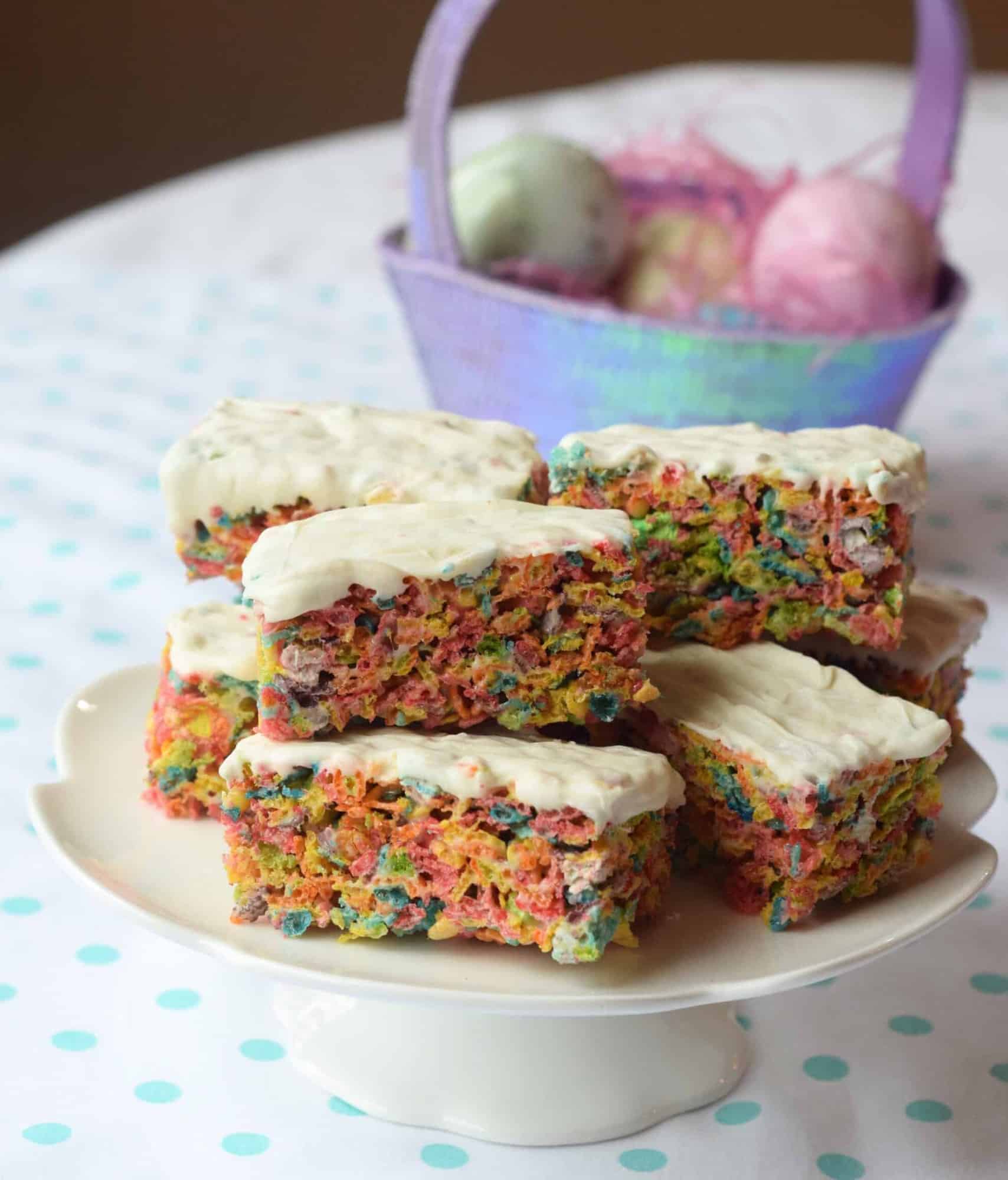 White Chocolate Easter Candy Bark
A slab of Easter Candy Bark is so easy to make! If you have a package of white chocolate chips or candy melts in the pantry and a stash of Easter basket candy, you can make this fun holiday recipe with the kids tonight!
Wishing you a Happy Easter from my kitchen to yours!
More Easy Southern Easter Recipes
What can I make with leftover boiled eggs?
I look forward to a soft and creamy egg salad sandwich on the Monday after Easter. Egg salad also makes a tasty snack served on crackers if you have "leftover" company.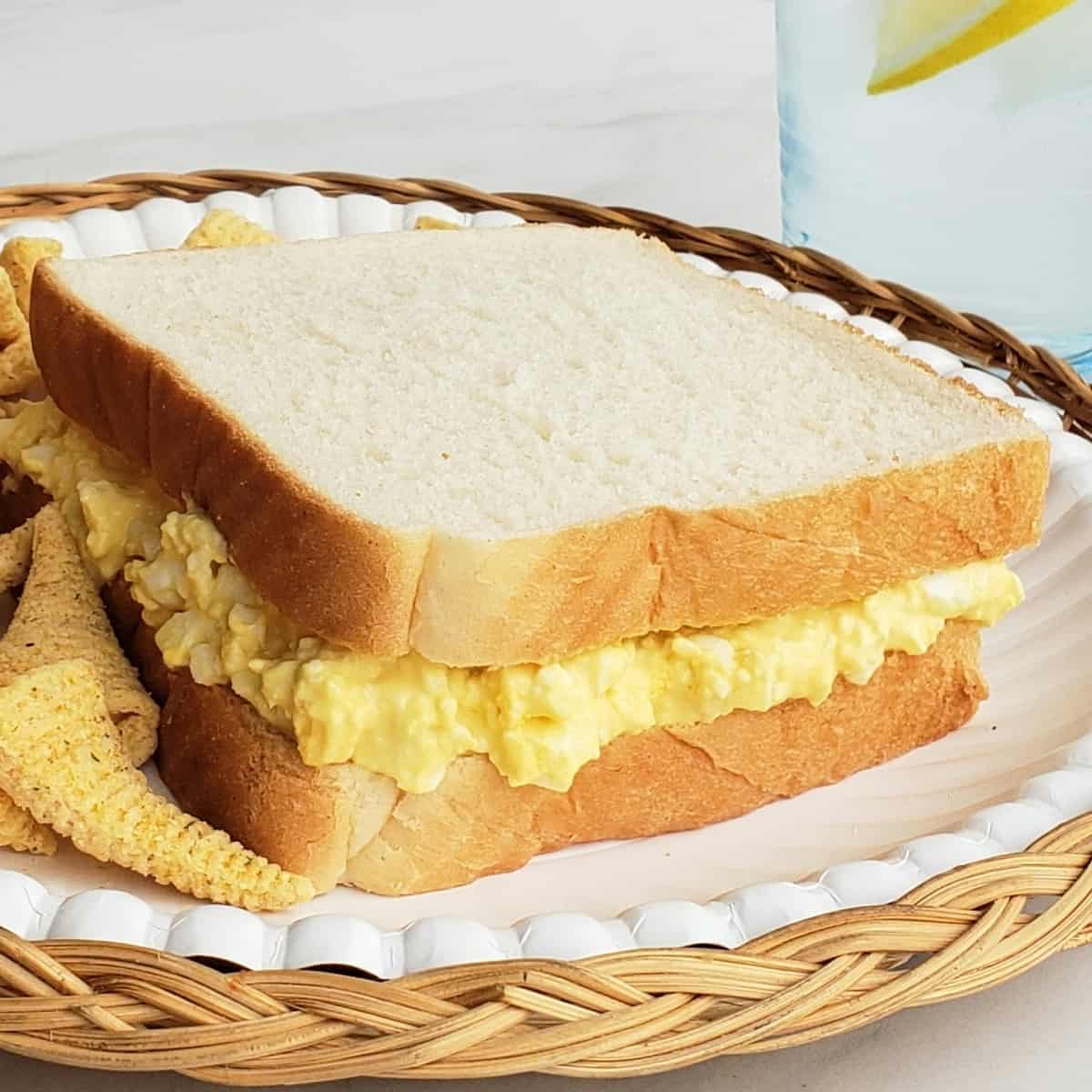 Follow me on Facebook, Instagram, and Pinterest. Be social and share, y'all! Don't forget to sign up with your email so you don't miss a single post on my Southern shortcut recipes!
If you make these recipes I'd love to see them! Tag me on social media with #gritsandgouda or @gritsandgouda. Leave a comment below the recipe and rate it 5 stars if you loved it!