Let's Work Together!
Work with me! I'm Kathleen Phillips. I'm an Alabama food blogger sharing my Southern shortcut recipes. I also love to develop recipes for brands that line up with my shortcut recipe philosophy and teach cooking classes. As a former Oxmoor House test kitchen director, I have over 25 years experience with magazine, cookbook, and digital recipe development and food styling.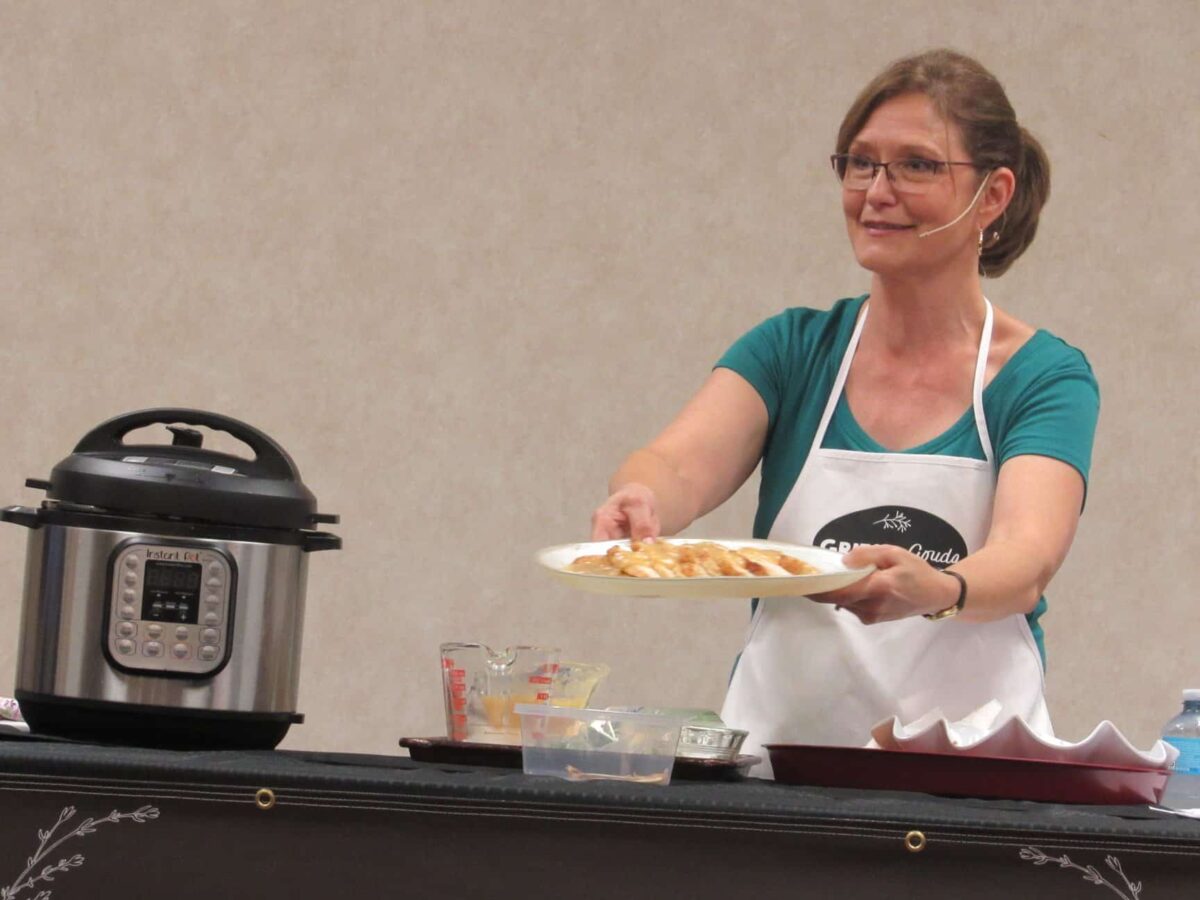 SEEN - HEARD - READ
Watch me on these television morning shows every second Tuesday of the month on WBRC Fox6 Good Day Alabama at 8:45 am and every first Tuesday of the month on ABC 33/40 Talk of Alabama from 9:00 am - 10:00 am.
Listen to my interview on This Unmillennial Life podcast with Regan Miller Jones, RD on Shortcut Holiday Cooking.
Listen to my interview on BFF With The Chef podcast with Nicole Schwegman on Southern shortcut cooking and how/why I started my blog.
I wrote the Matter of Taste food articles and developed the recipes for Christian Woman magazine for nine years.
See more at the bottom of this page.
Sponsored Posts
I love to develop recipes for brands that align with my cooking philosophy of Southern shortcut recipes with a pinch of gourmet and dashes of healthy and frugal.
Southern Breeze Sweet Tea
Cookbook
I developed all the recipes, prepared, and styled the food for my cookbook, Magic Cakes. Purchase my Magic Cakes cookbook here. The cookbook was published before I started my Southern shortcut recipe blog so the recipes are not shortcuts but they are FABULOUS!
Oxmoor House Cookbooks
Although I've worked on hundreds of cookbooks over the past 28 years, Southern Living Little Jars, Big Flavors, published by Oxmoor House, is one of my favorite books to work on.
I was the food stylist and developed several of the recipes including the pickled jalapenos front and center on the cover.
Most of my test kitchen career was spent in the Southern Progress test kitchens (Oxmoor House and Cooking Light). Years ago, all the kitchens (Southern Living, Oxmoor House, and Cooking Light) were combined along with publications from New York such as Real Simple, People, Health, Food and Wine from Time Inc. Meredith recently purchased Time Inc. I have been fortunate to spend many months testing and developing recipes for them in this state of the art venue as a free lancer.
I've developed hundreds of recipes for brands such as Oxmoor House cookbooks: Southern Living, Cooking Light, and Weight Watchers Annual Recipes; magazines such as Christian Woman and Coastal Living; other publications include Pillsbury and Betty Crocker. Many of my recipes have been featured on the covers of these publications.
Food Styling
Yogurt Mountain has been a client for many years. You can find my food styling on their website, inside on the walls and outside on window campaigns.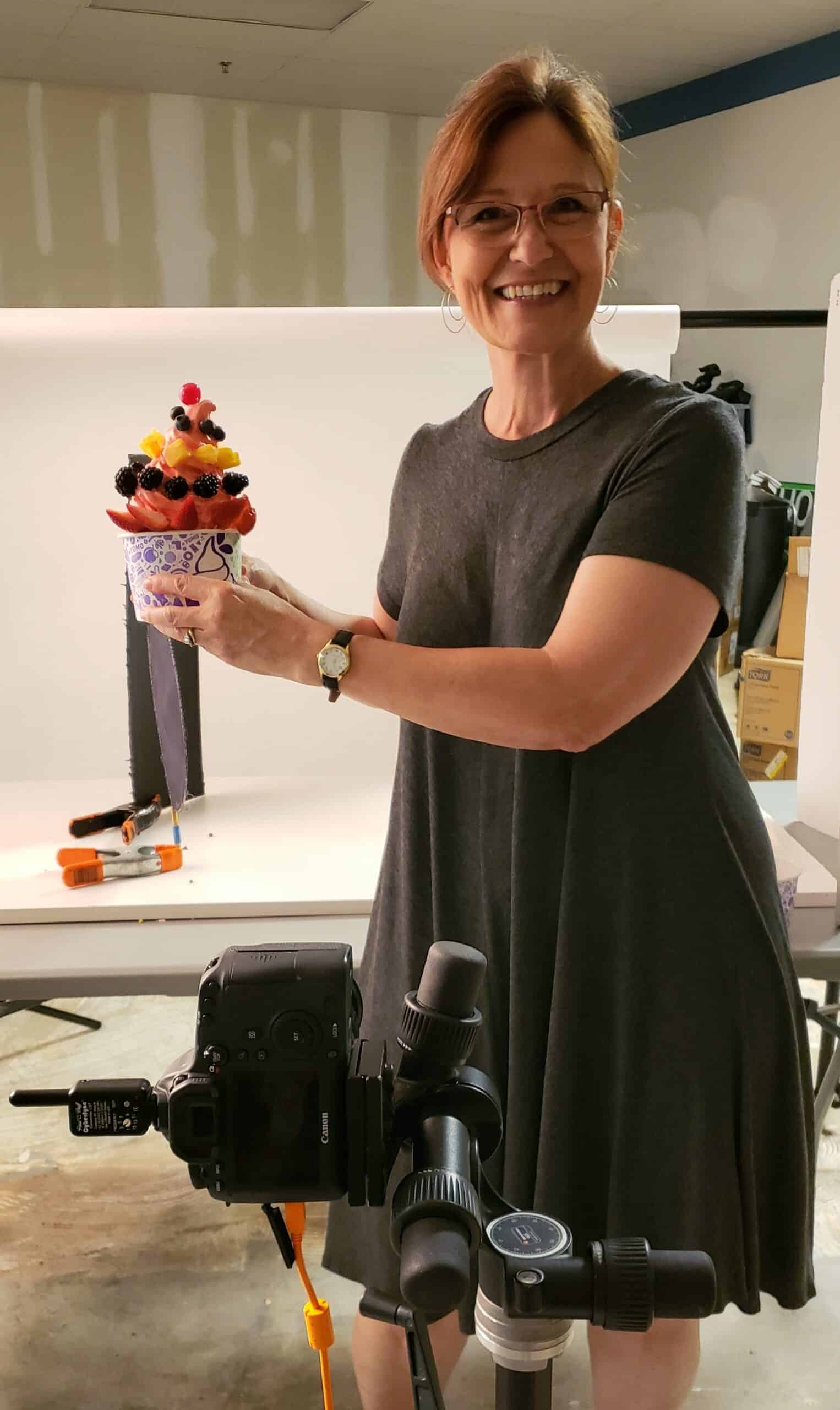 I've also styled food for Coastal Living, Parent magazine, and Christian Woman magazine.
Alabama Dept. of Tourism
Pictured below, I was one of two food stylists to work on the Alabama Department of Tourism's "Year of Food" project with Lucky & Co. advertising agency and Becky Luigart-Stayner, photographer.
The project featured food from popular Alabama restaurants on their website as well as 100 Dishes to Eat in Alabama. The project was turned into an Art of Alabama travel exhibit that started in New York. Here's a few pics. See if you can recognize the restaurant and the dish!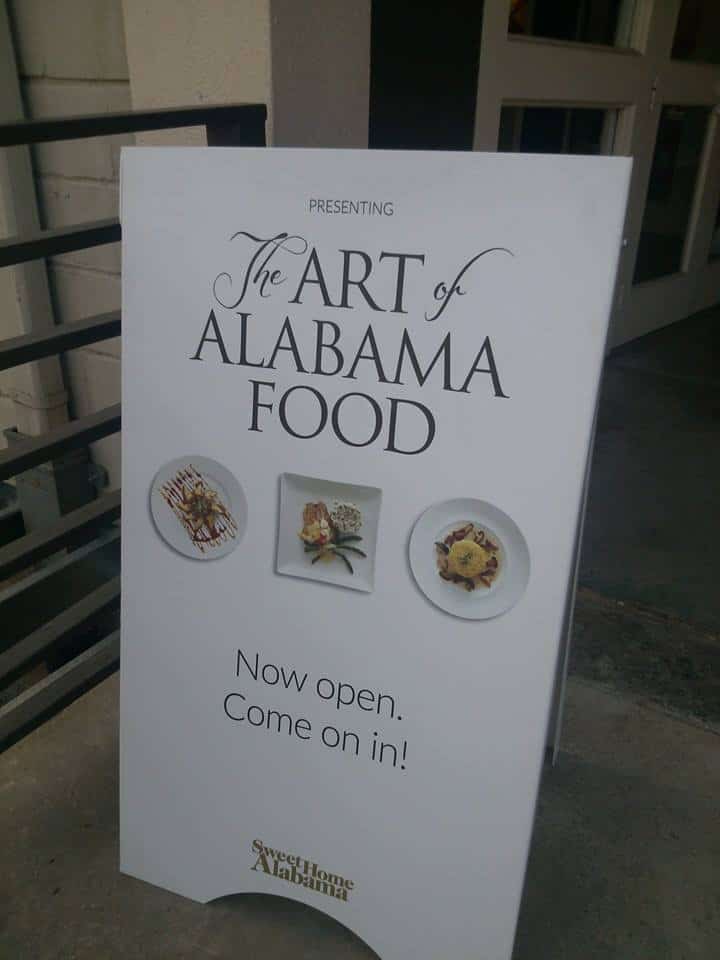 Cooking Classes & Holiday Cooking Show
I teach Instant Pot, Air Fryer and occasionally special request cooking classes for libraries, hotels, and churches. See the cooking class schedule.
Holiday Cooking Show. 2020 was our 3rd Annual Holiday Cooking Show benefiting Outdoor Ability Foundation. Highly entertaining cooking show where Kathleen demonstrates Southern shortcut Christmas and Thanksgiving recipes on stage. Included at the show at the Gardendale Alabama civic center is a silent auction, dessert and coffee at intermission, free recipe booklet and door prizes galore! Get more details on the next Holiday Cooking Show.
Want to work with Kathleen Phillips?
Email me at gritsand[email protected] to see how I can help your business with my Southern shortcut recipe development, food styling, sponsored posts, editorial articles, cooking classes and brand/commodity ambassador.

FEATURED ON