These Top 10 shortcut Southern Thanksgiving recipes will have you in and out of the kitchen sooner than later! I've got you covered with easy Thanksgiving recipes. Every dish is made with some kind of a shortcut!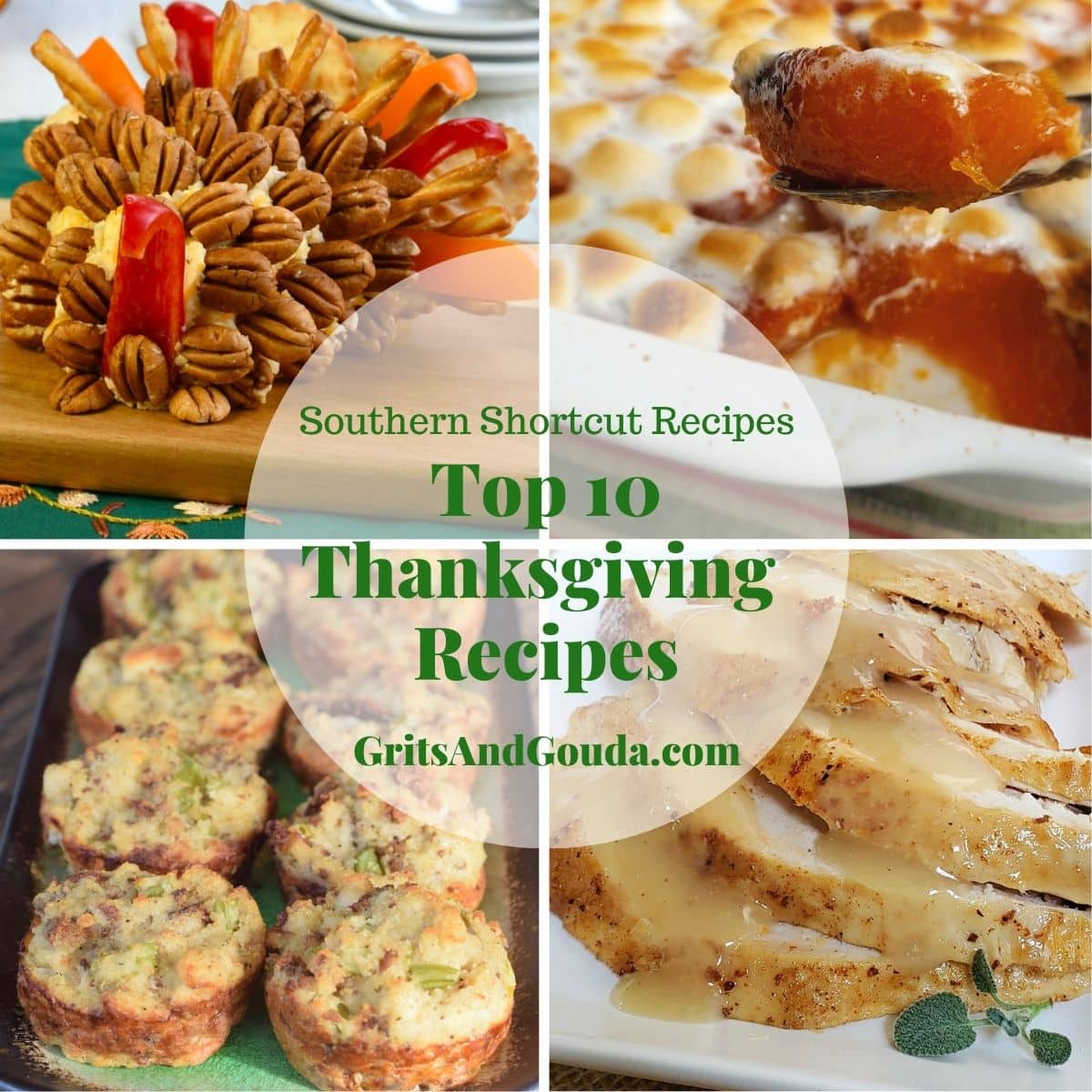 Do you love the traditional Southern recipes you grew up with but don't have the time to make them like your Mom or Grandma did? Mine made everything from scratch starting with growing their own green beans and baking the turkey for hours.
I'm as Southern as they come and love homemade, from-scratch recipes but I also have a busy schedule just like you! So, I'm constantly finding shortcuts to my homemade recipes and I share them with you here on the blog.
From turkey to side dishes to dinner rolls, you'll find them here. Click on each picture below to get the recipes.
I've even added a couple of bonus recipes at the end so don't miss them!
Top 10 Shortcut Southern Recipes for Thanksgiving
1. Instant Pot Bone-In Turkey Breast
2. Candied Roasted Sweet Potatoes
3. Creamy Fresh Green Bean Casserole (Keto and GF)
4. No Knead Yeast Rolls
5. Sausage Cornbread Dressing Cups
6. Air Fryer "Fried" Okra
7. Turkey Cheeseball
8. Crockpot Chicken and Dressing
9. Air Fryer Brussels Sprouts with Molasses and Bacon
10. Best Pecan Cream Pie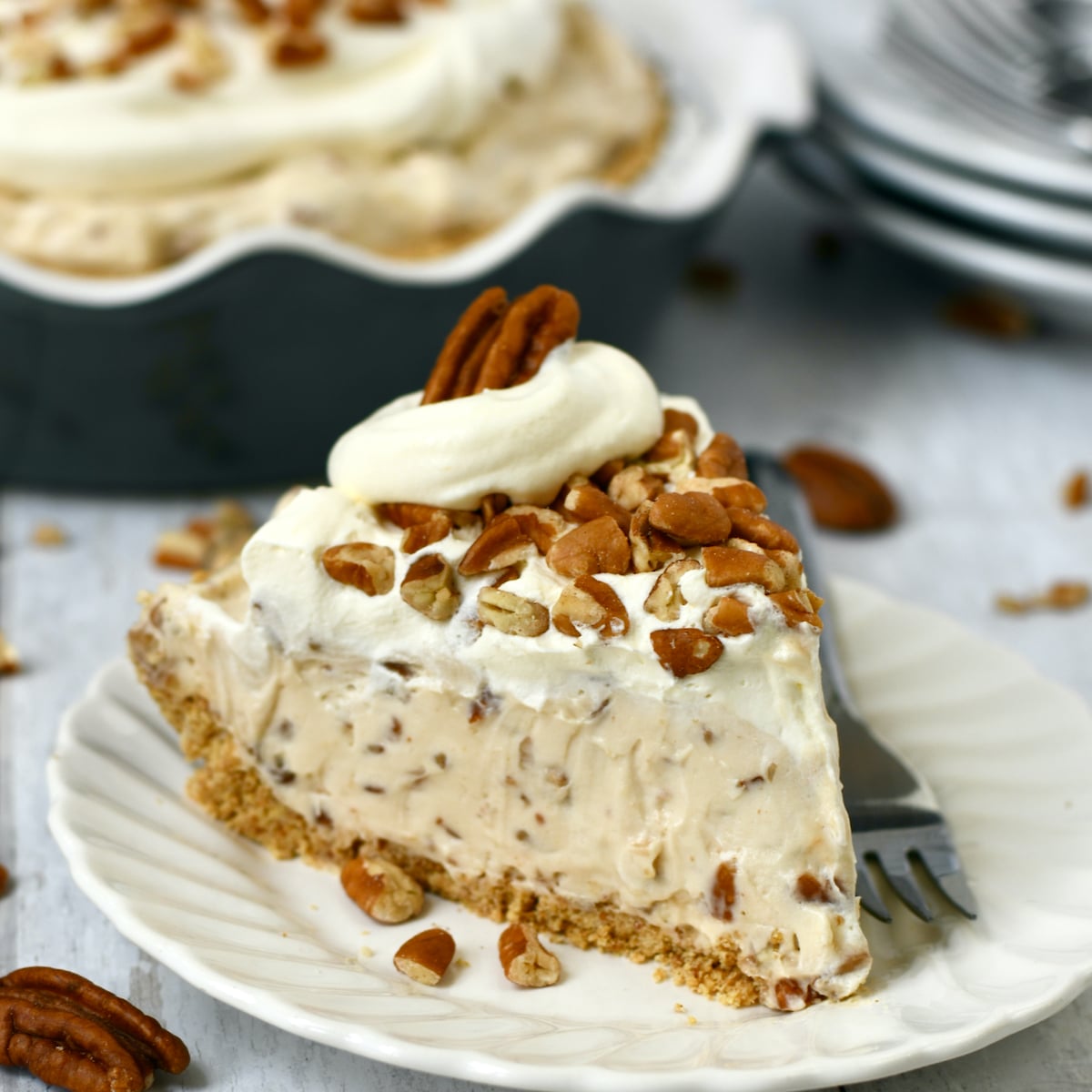 Three BONUS recipes! Because you can't have too many Southern shortcut recipes for Thanksgiving!
11. Instant Pot Pepper Jelly Ham
12. Baked Mac and Cheese (with shortcuts)
I'd love to hear from you if you make this or any of my recipes for Thanksgiving or Christmas this year.
Want more Thanksgiving recipes?
If you make this recipe I'd love to see it! Tag me on social media with #gritsandgouda or @gritsandgouda. Leave a comment below the printable recipe if you have questions or tell me how you liked the recipe. Don't forget to give the recipe a rating of 5 stars if you love it!
Follow me on Facebook, Instagram, Pinterest and YouTube. Be social and share, y'all! Don't forget to sign up with your email so you don't miss a single post on my Southern shortcut recipes!