Glazed Nutella Chocolate Zucchini Bread
Glazed Nutella Chocolate Zucchini Bread. Is it a bread? Is it a cake? The method is a quick bread but it is so incredibly rich, moist and decadent it looks and tastes just like a cake. You decide.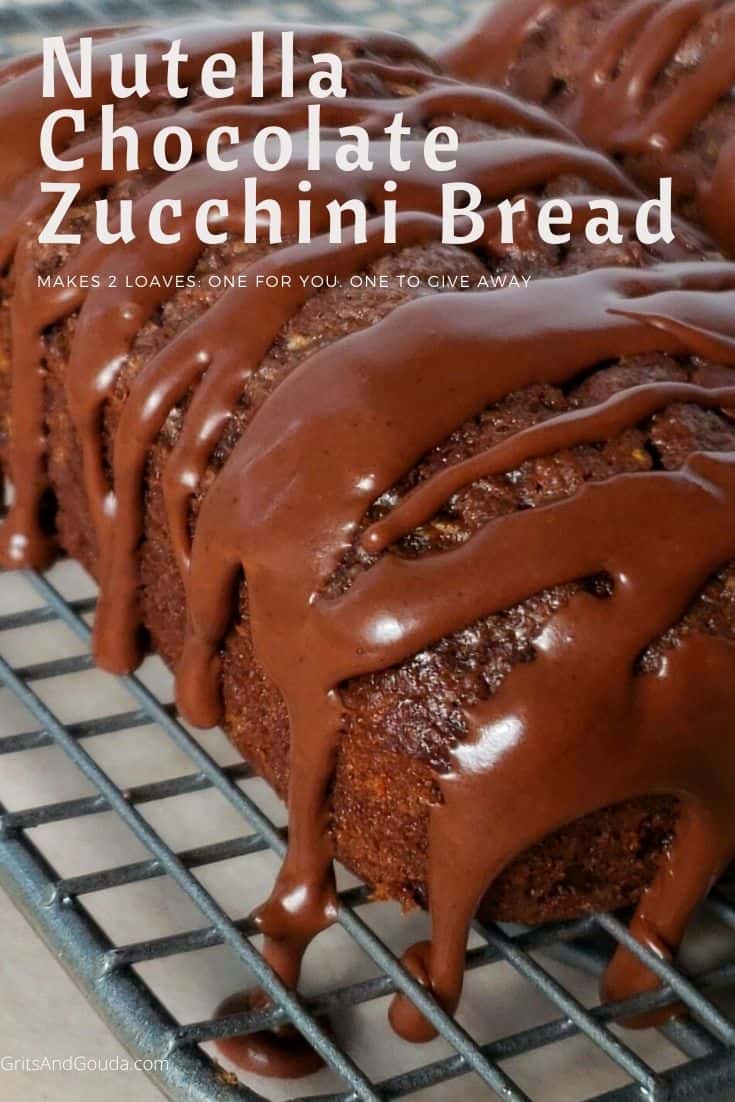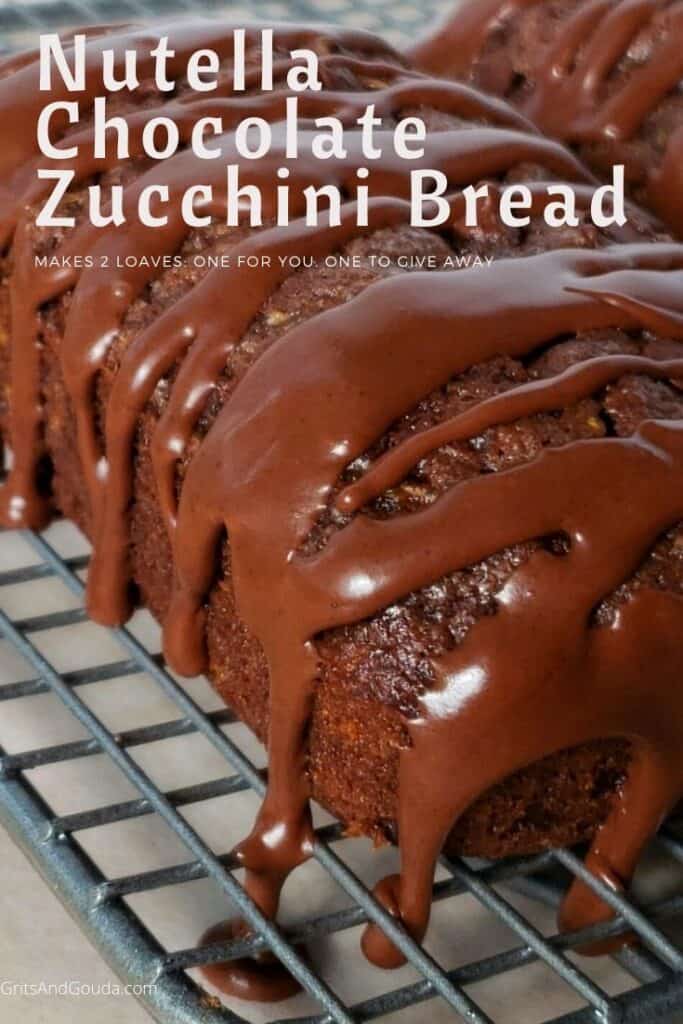 Pin it for later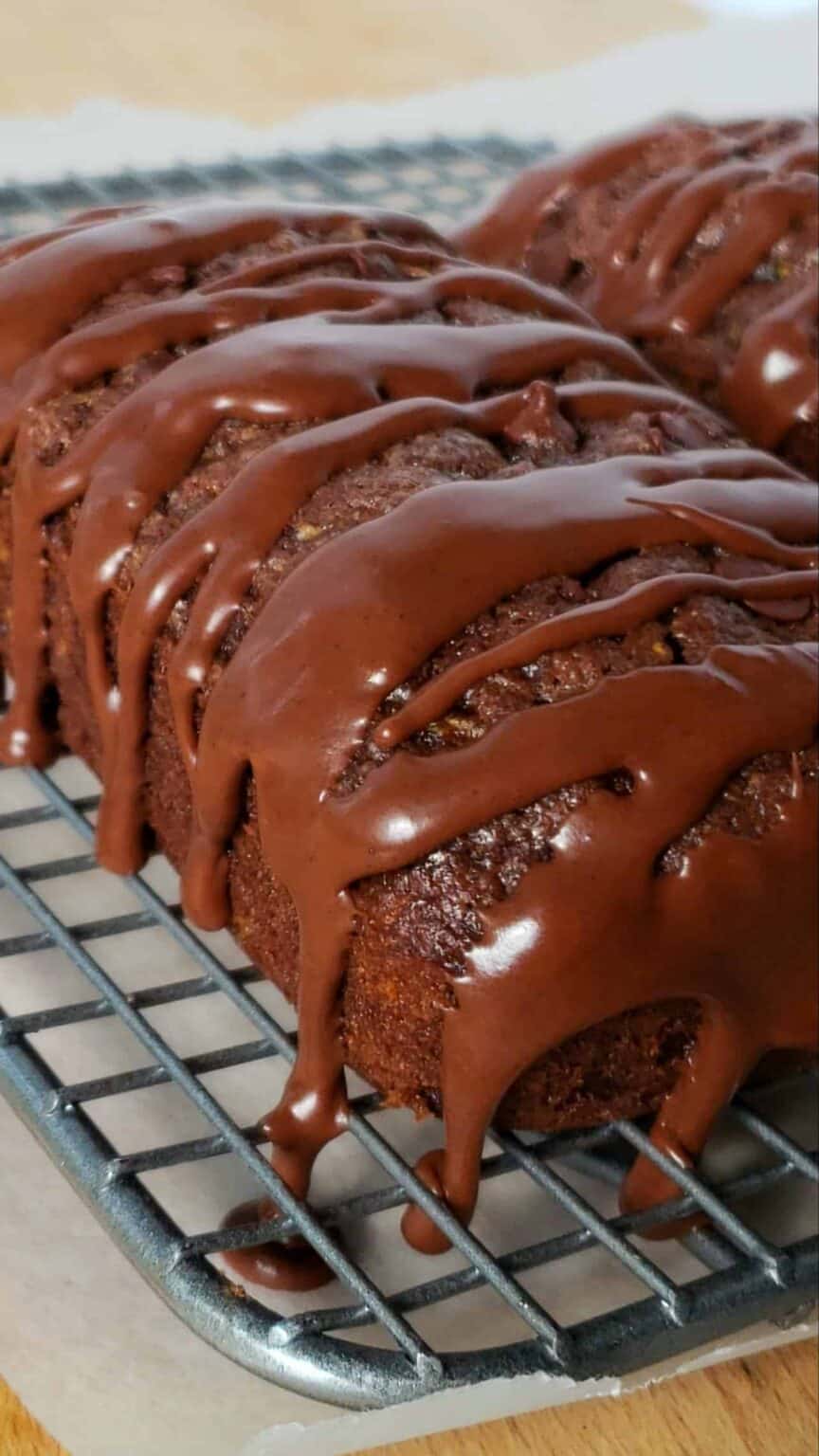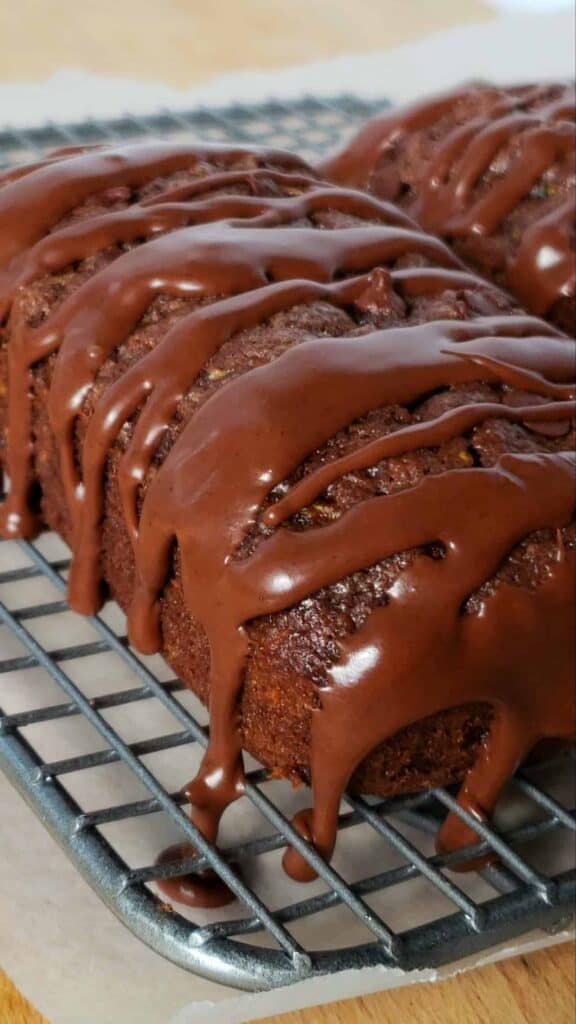 I developed this recipe because I still had extra zucchini after making the Zucchini Pineapple Bread but wanted something a little more indulgent and knew that shredded zucchini acts like mashed banana in banana bread to make it tender.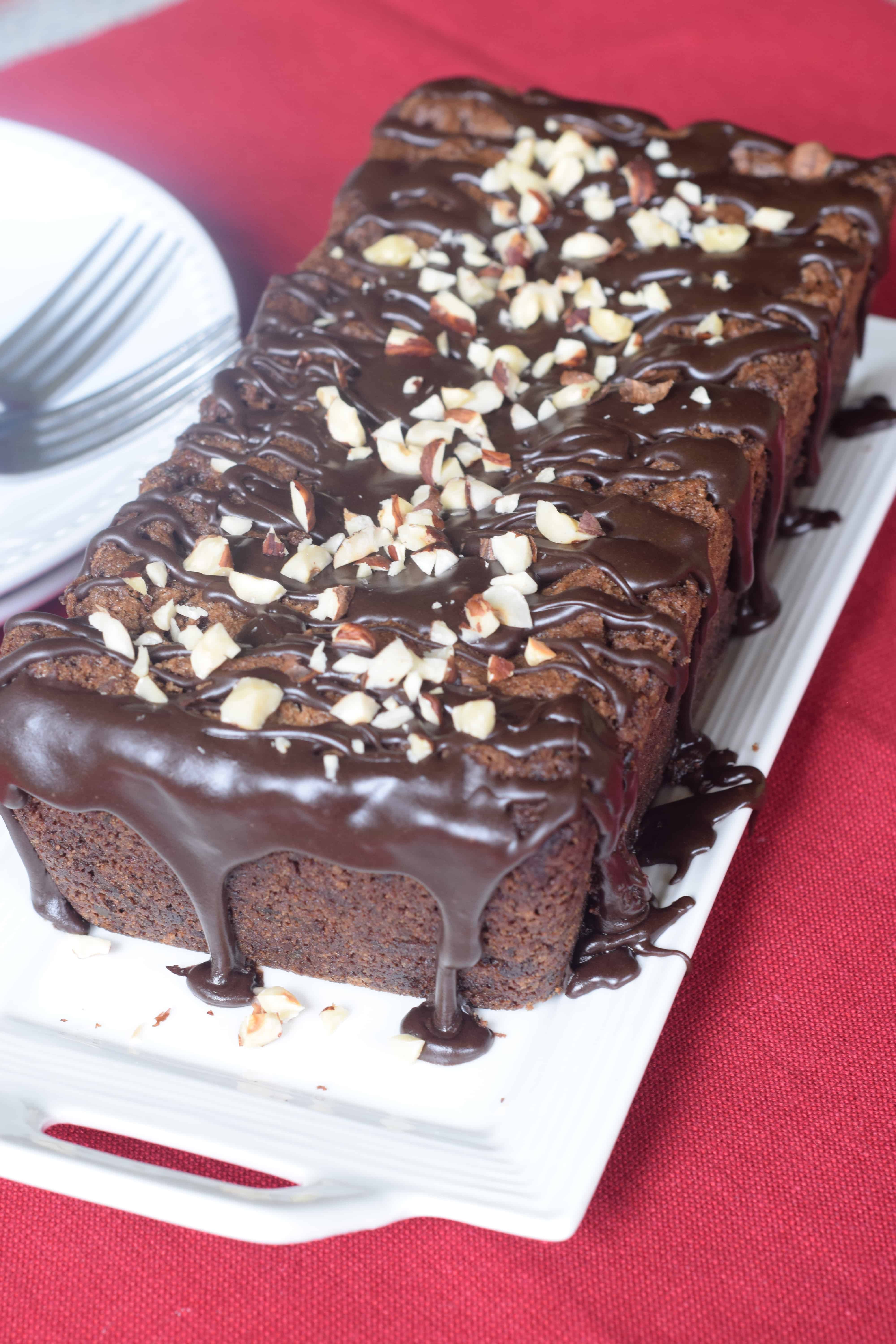 It's a bit early for hazelnut recipes but Nutella is in season all year long if you ask me! I had a few hazelnuts in the freezer so they are perfect to sprinkle on top for a crunch to go with the silky smooth hazelnut glaze. Almonds would be yummy sprinkled on top, too!
Zucchini is available year round so this is perfect for gift giving during Christmas! Almonds would be yummy sprinkled on top, too! I just put them in a clear plastic gift bag and tied a green ribbon around it. Voila! Who wouldn't want to receive this little bag of chocolately goodness!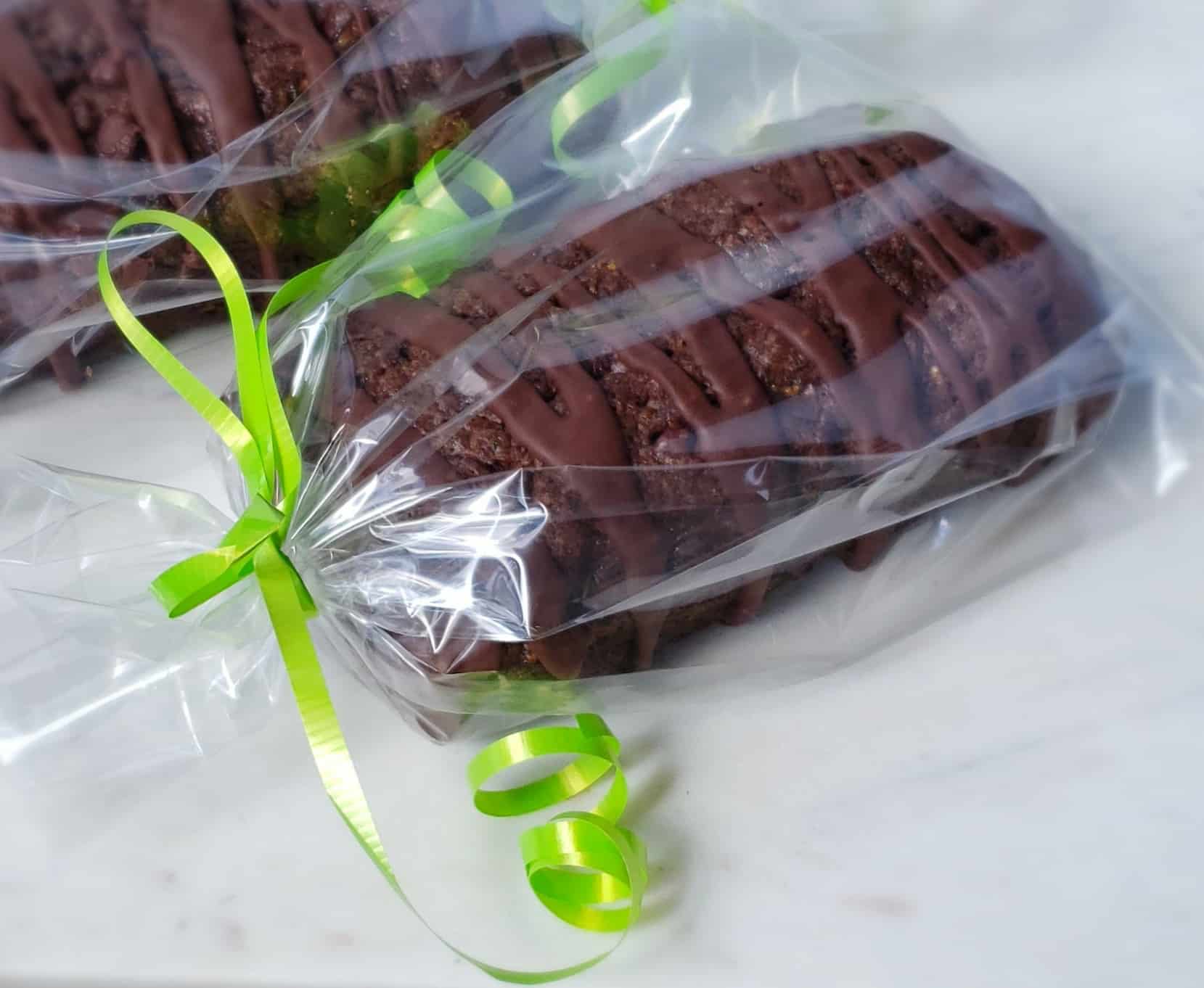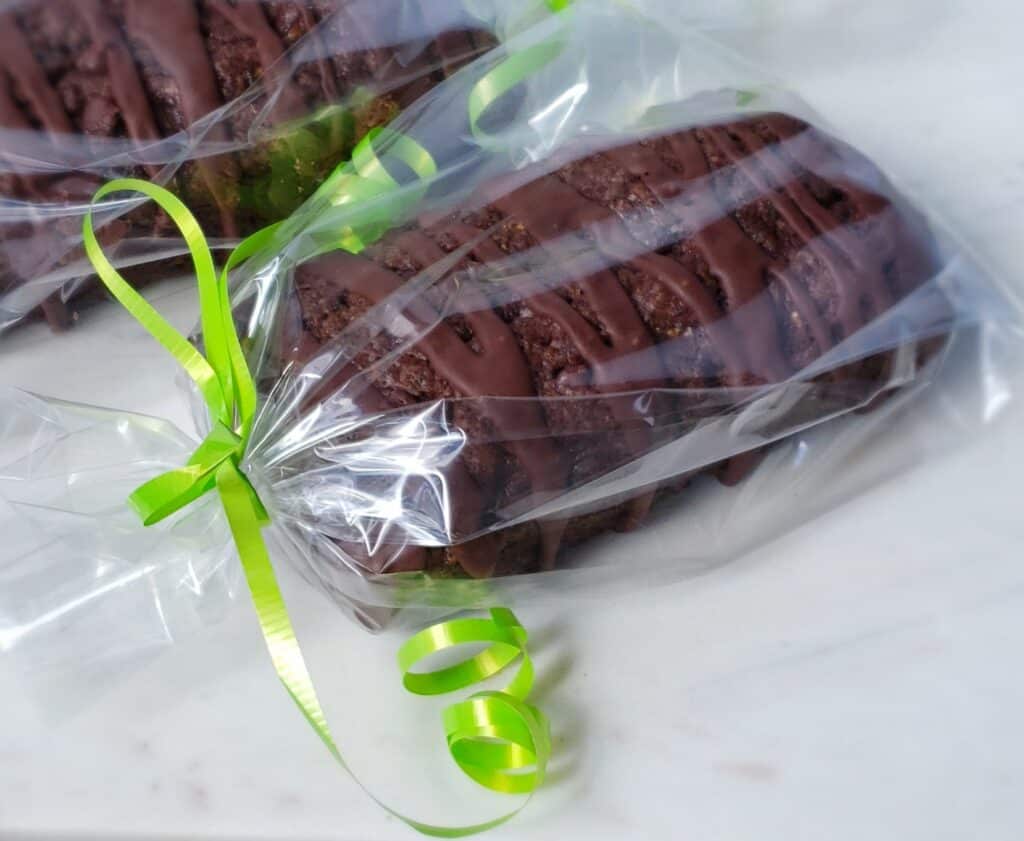 Since zucchini is abundant in the summer, make some zucchini bread for Mothers Day, Fathers Day, and birthdays! I'd love to have a birthday cake made from this batter!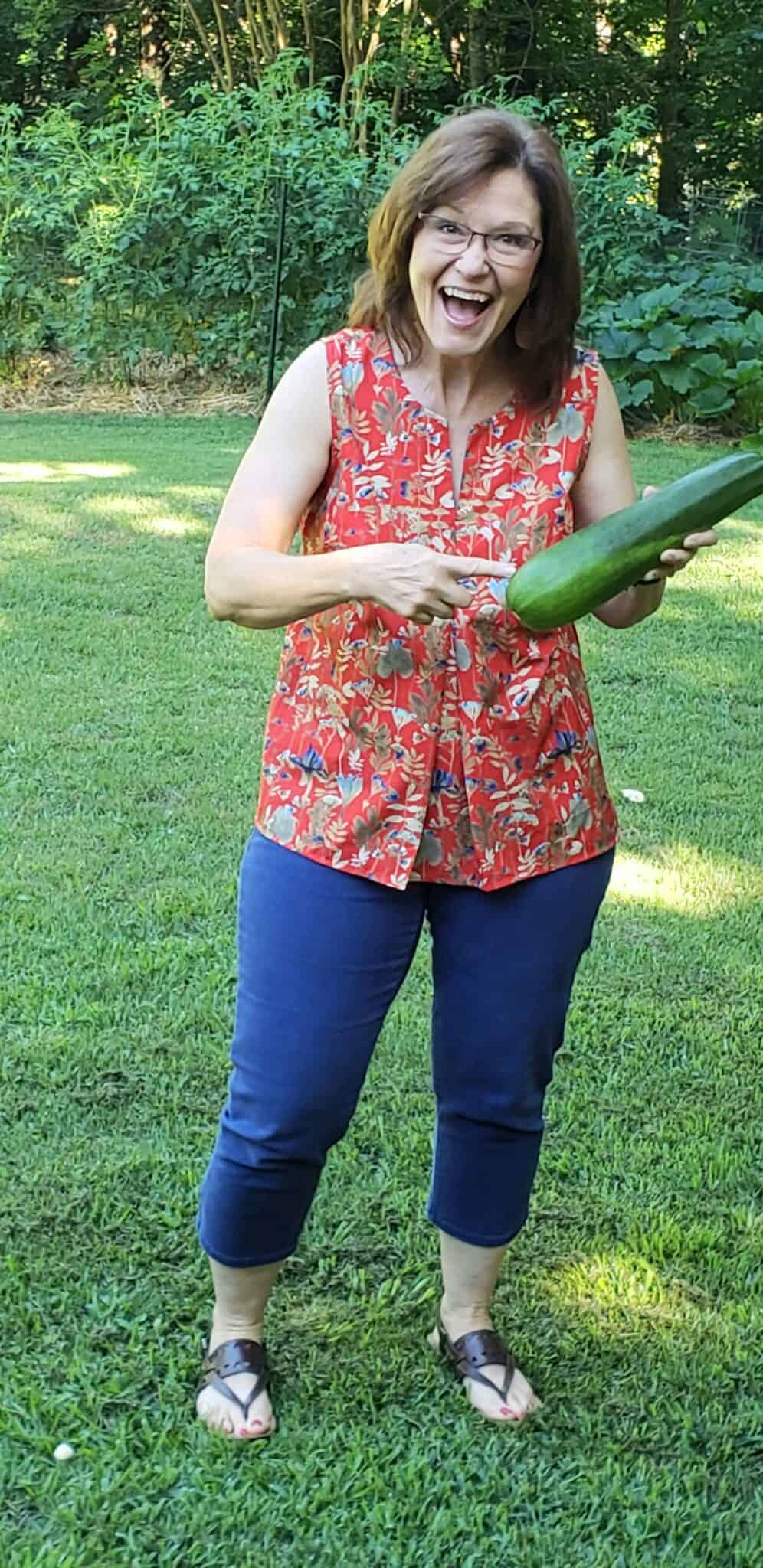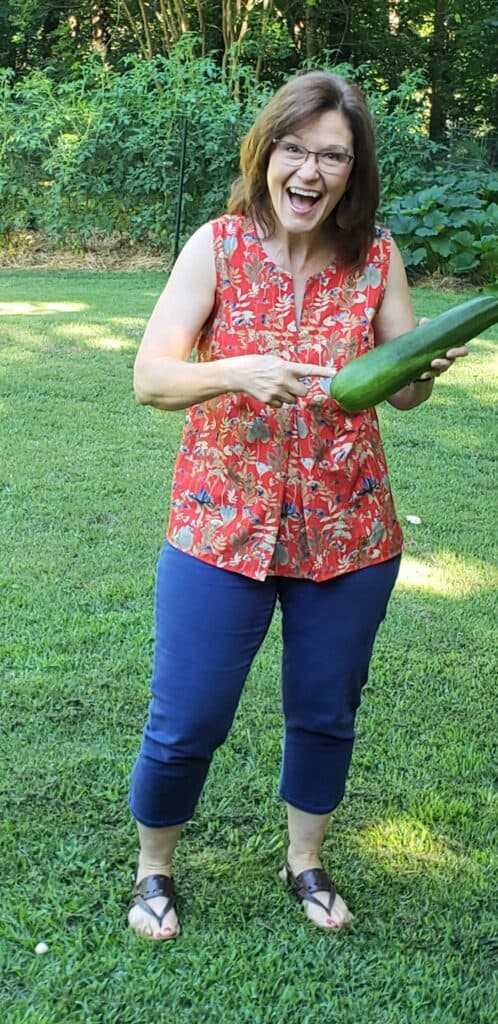 Zucchini is starting to go on sale in grocery stores this summer and is abundant in farmers markets. My squash plants in my garden look so good! I overlooked one squash hidden under the huge leaves and when I discovered it, it was as big around as a baseball bat or bigger! I didn't even have to use the whole squash to make a batch of this zucchini bread.
If you're a purist and not a chocolate-lover, bless your heart, try my Pineapple Zucchini Bread.
Be sure to follow me on Facebook, Instagram, Pinterest and Twitter and don't leave before you send me your email address here so you don't miss a single post on my Southern shortcut recipes!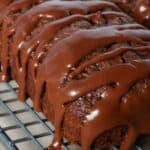 Print Recipe
Glazed Nutella Zucchini Bread
Is it a quick bread or a chocolate cake? You decide.
Ingredients
3

cups

all-purpose flour

3/4

cup

granulated sugar

3/4

cup

light brown sugar

1/3

cup

unsweetened cocoa

1 1/2

teaspoons

baking powder

3/4

teaspoon

baking soda

1/2

teaspoon

salt

3

large eggs

3

cups

shredded zucchini

2 medium zucchini

1/4

cup

Nutella hazelnut spread

1

cup

vegetable oil

1

teaspoon

vanilla extract

1

cup

mini semisweet chocolate chips
Nutella Glaze:
1

cup

powdered sugar

2

tablespoons

unsweetened cocoa

1

tablespoon

Nutella hazelnut spread

1

tablespoon

half and half or whole milk

2

tablespoons

chopped

toasted hazelnuts
Instructions
Preheat oven to 350°

In a large paper plate or medium bowl, whisk together flour, sugars, cocoa, baking soda,

baking powder, and salt. I like to use a large, rimmed paper plate for the dry ingredients

so I only have to wash one bowl.

Whisk eggs or stir with a fork in a large bowl. No mixer needed for this recipe.

Press zucchini between paper towels to pat dry, then add to the eggs in the bowl. Add

Nutella, oil and vanilla and stir well. Add mini chocolate chips and stir well.

Add dry ingredients to the zucchini mixture and stir until dry ingredients are

moistened. Spoon batter into two 8x4-inch loaf pans. Bake for 45 minutes or until a

toothpick inserted in the center comes out clean. Let cool 15 minutes in the pan on a wire

rack. Remove bread from pan and let cool completely on a wire rack.
For Nutella Glaze, combine powdered sugar, cocoa, Nutella, and half and half or milk,
stirring until smooth. Spoon glaze over bread, allowing it to drip over the sides; sprinkle

with hazelnuts. Let stand 15 minutes before serving.
Notes
I like to use a paper plate to combine all the dry ingredients because you can bend it to direct it into the bowl without spilling it and also there's the fewer dishes to wash!