Vidalia Onion Cornbread: WBRC Video
Such a fun video segment making my Vidalia Onion Cornbread on WBRC Good Day Alabama. Watch til the end to find out how to store your Vidalia Onions. Get your sweet Vidalias now while they are at peak season!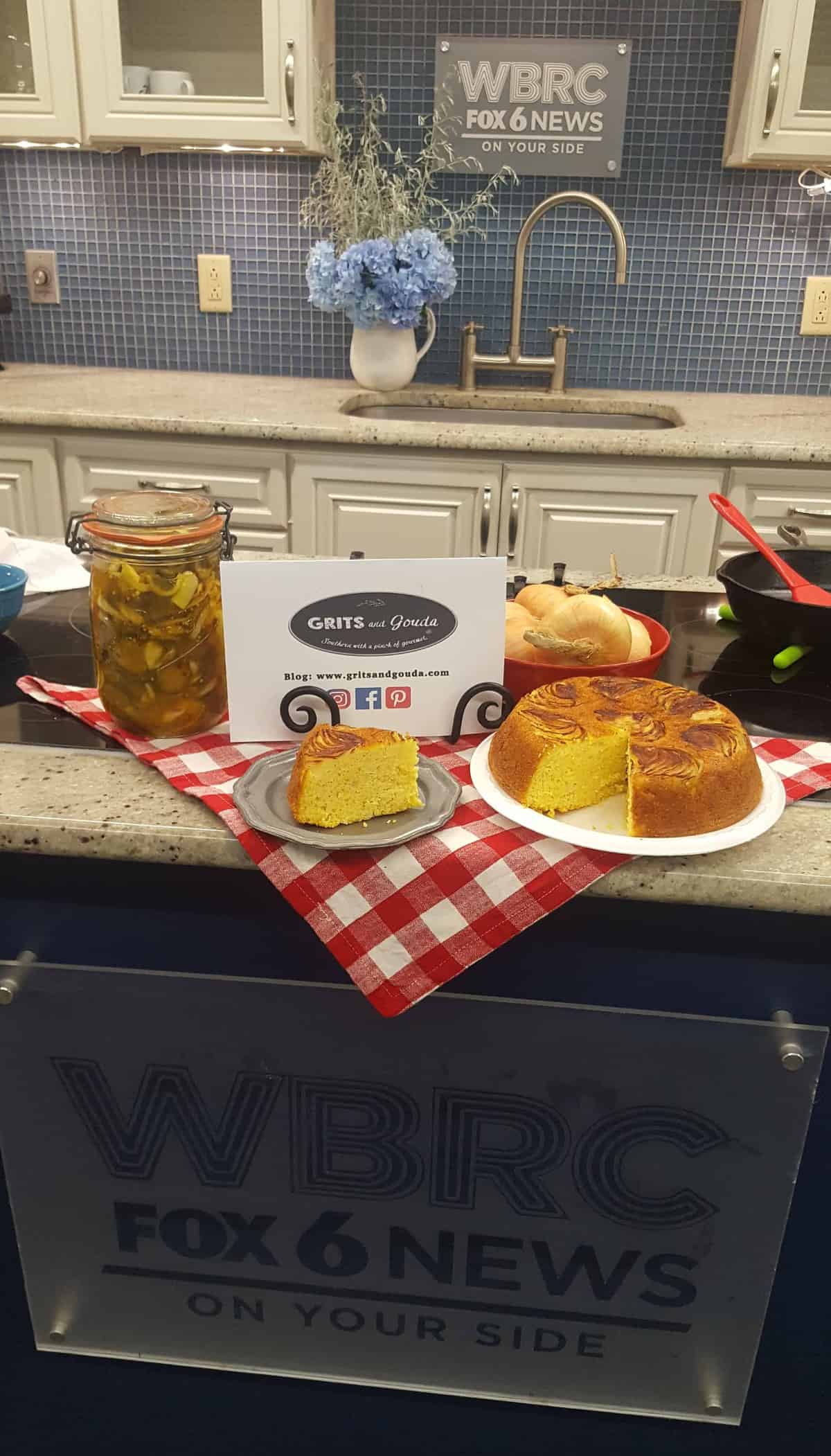 Click here or on the pics to watch the video.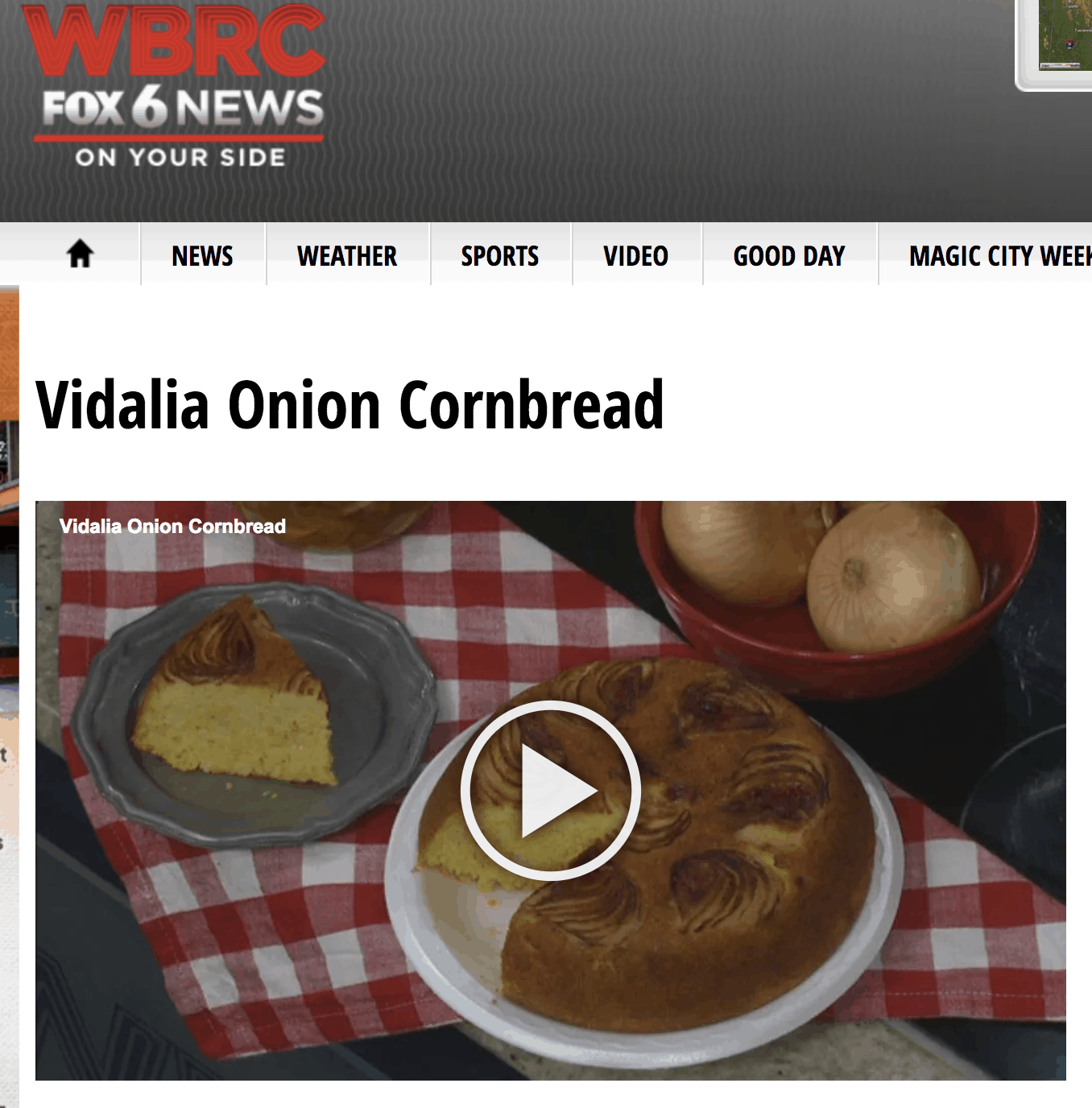 Check out all five of my Vidalia onion recipes. Sweet Heat Pickles and Vidalia Onions, Vidalia Onion Rings, Tomato and Vidalia Onion Pie, Tomato and Vidalia Onion Salad, and Vidalia Onion Cornbread.
You can purchase the green foldable trivets seen in the pic here . I keep three of them in my drawer to serve food on the table as well as place pans straight from the oven. I love how the silicone trivets fold up and take up very little space and do not scratch my wooden table.
Be sure to follow me on Facebook, Instagram, Pinterest and Twitter and don't leave before you send me your email address here so you don't miss a single post on my Southern shortcut recipes!