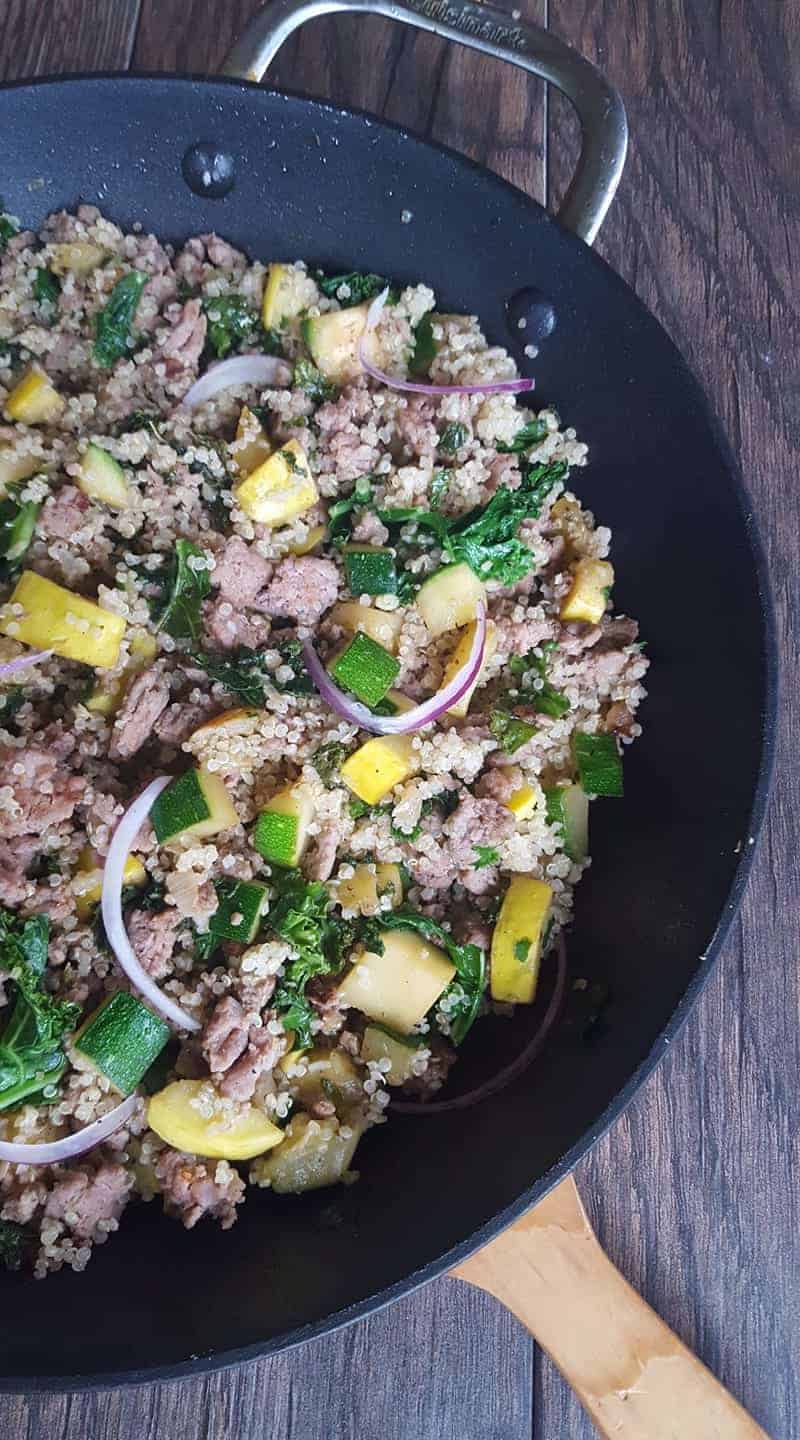 Looking for healthy meals now that you've eaten all the candy and pies from the holidays? I developed this recipe when I took the Drop 20 Challenge at Squad fitness this summer with some of the ingredients on the list they gave me-ground turkey, quinoa, zucchini and yellow squash, kale and red onion. I'm not sure the red onion was on the list but it should be! If you don't have Himalayan salt, just use 1/2 teaspoon of the garlic and herb Mrs. Dash or 1/4 teaspoon Kosher salt. For strict gluten free diets just use dried oregano.
Pronounced "keen-wah," this protein-packed grain (it is actually seed) contains every amino acid, and is particularly rich in lysine, which promotes healthy tissue growth throughout the body. Quinoa is also a good source of iron, magnesium, vitamin E, potassium, and fiber.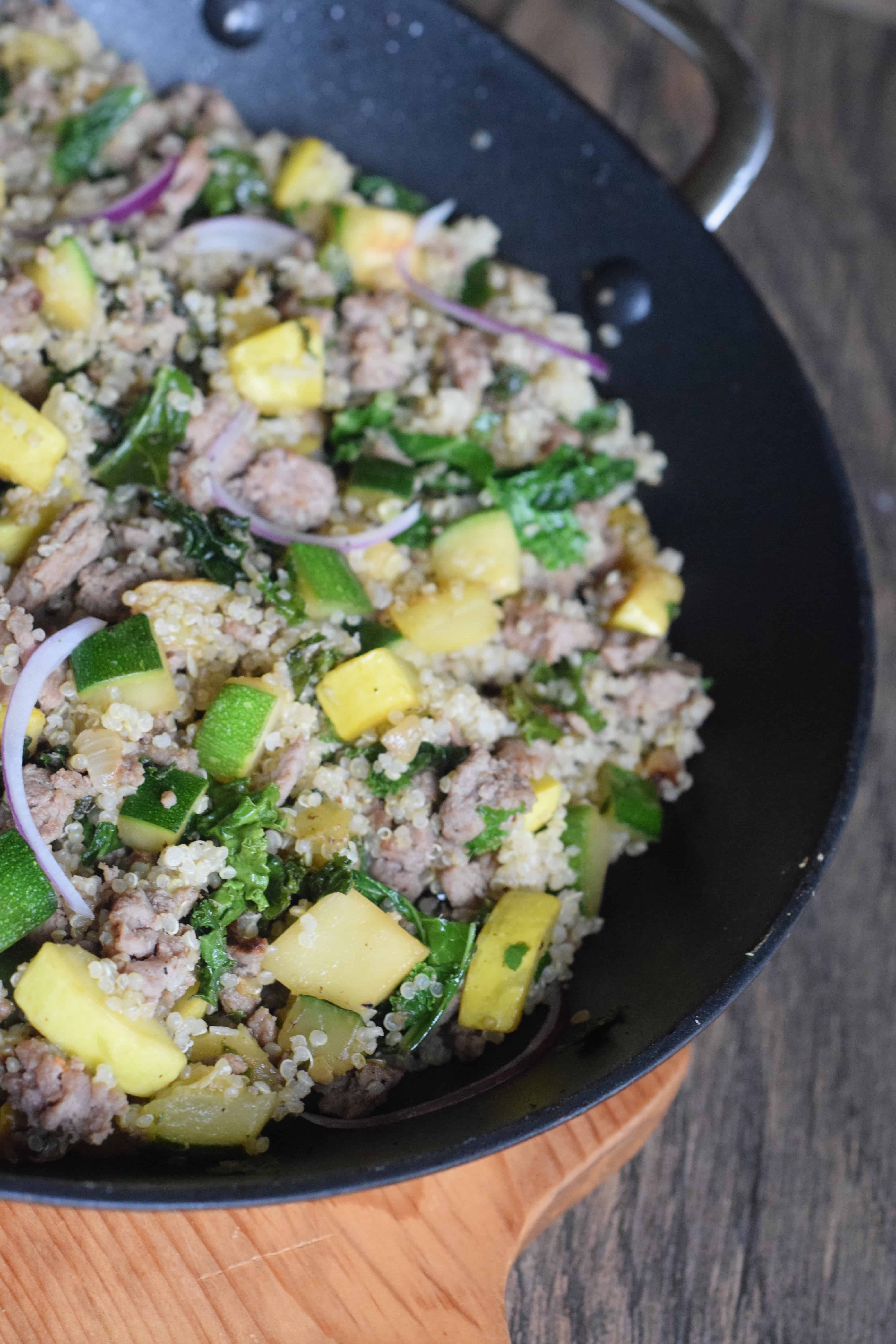 Experiment with whatever veggies you have in your fridge-bell peppers, broccoli, or other greens like collard greens. I was dying to toss in halved grape tomatoes for color at the end but it wasn't on the list and I was trying not to cheat. Red bell pepper strips would also add color but is on the sweet side.
I love to have about two cups of cooked, cold quinoa on hand and add to it whatever I have leftover in the fridge for a salad bowl like radish slices, cucumber, garbanzo beans/chick peas, Kalamata olives, low-fat feta cheese (feta is not vegan), green or red onion, cilantro. This is my go-to meal when I'm covered up with work and can't leave the computer for long.
Click on the link below to print the recipe.