Cooking with fresh herbs is easy! How to keep them fresh once you buy or pick them may be a challenge. With a few tips I learned as a food stylist, I'll show you how to make them last for weeks! I'm also sharing some of my favorite shortcut recipes using fresh herbs.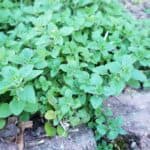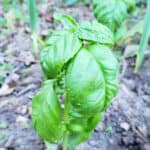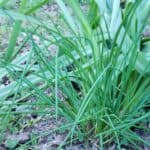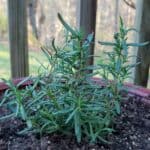 Fresh herbs add a punch of flavor to recipes. Sprinkle basil and arugula on a baked pizza. Stir parsley into Muffaletta Dip. Bake oregano in casseroles like Sausage Squash Casserole for an Italian flavor. Freeze mint in ice cubes to infuse flavor in Peach Sweet Tea.
For a comprehensive list of fresh herbs and the flavor of each one, The Produce Moms have a fantastic breakdown here.
How to Pretreat and Store Fresh Herbs
If you are going to grow your own parsley, start by trimming the larger, outer leaves in the pot so more energy will go toward the smaller leaves when first planted.
This pot from Bonnie Plants has three plants in it. Bonus! I always look for the pots with the bonus plants. Divide the three plants and plant in full sun in well drained soil or a large pot with drainage. Herbs love sun and water.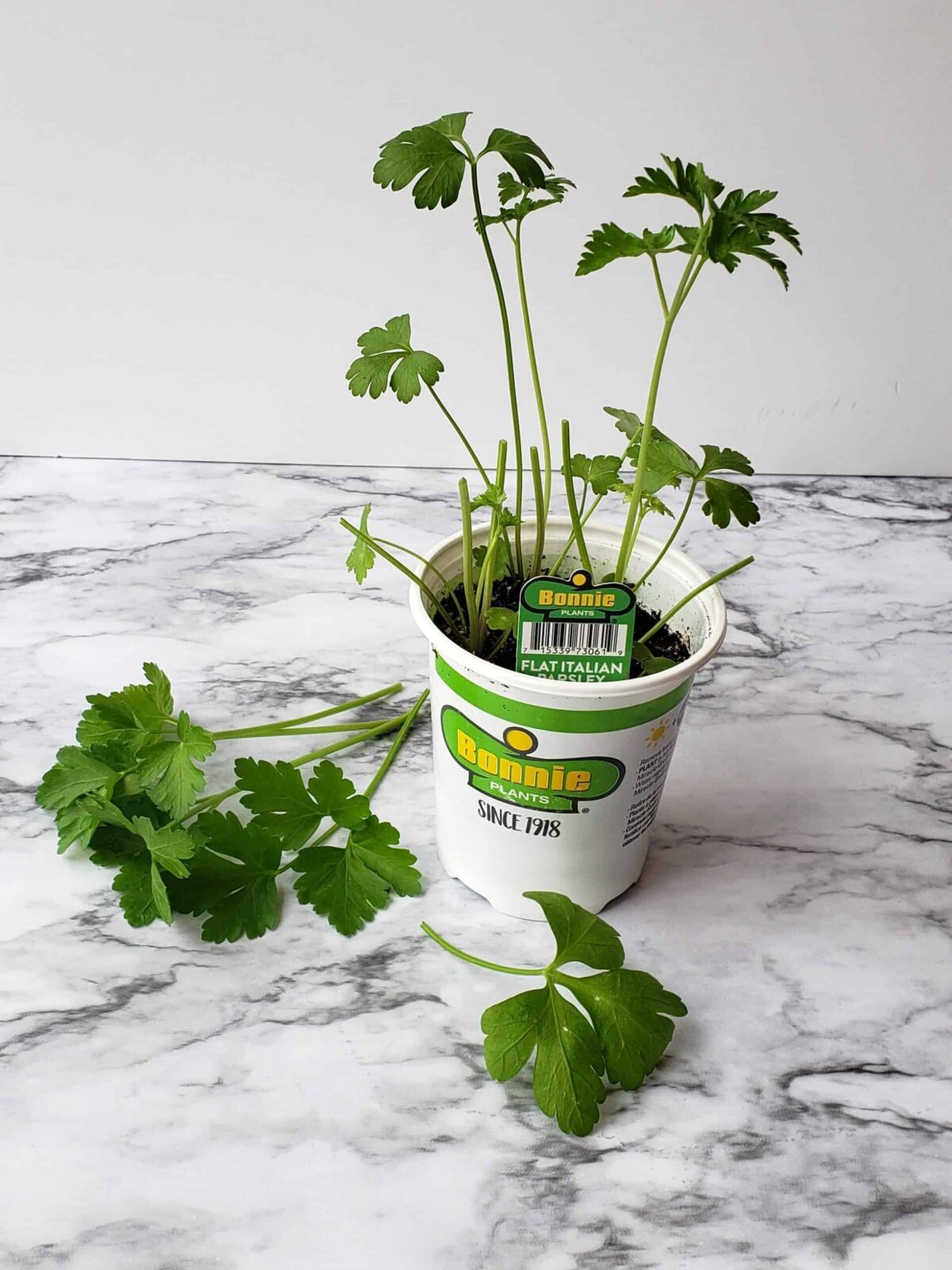 The leaves that are trimmed here can be place in a small jar of water and covered in a loose plastic bag or just a Ziploc bag gently place over the jar, but not sealed.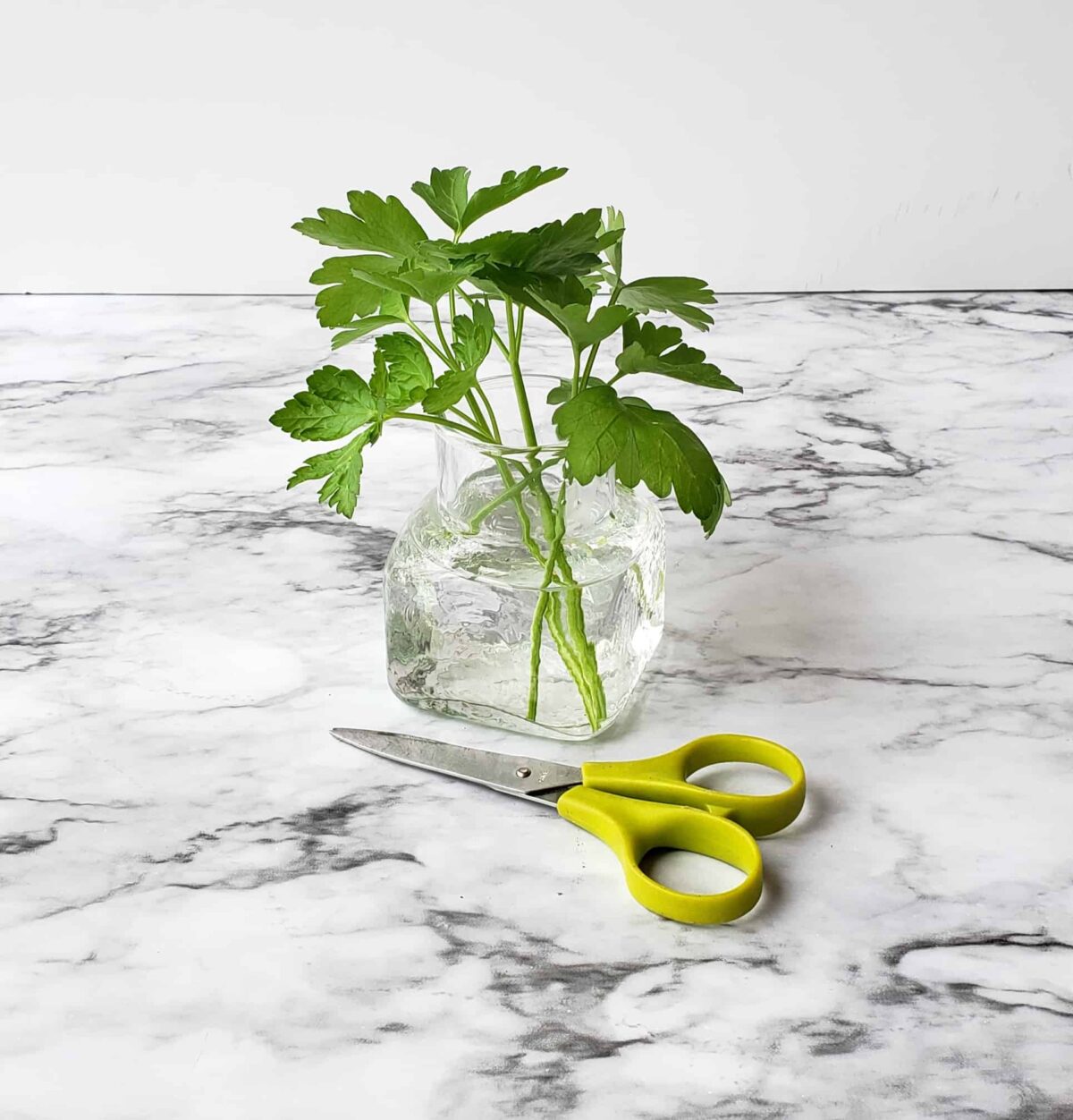 Wash the leaves in cool water and gently pat them dry with a paper towel. Place it on the window sill or in the fridge. This is called the "green house" method of keeping cut herbs fresh. Parsley will keep in the fridge like this for at least 2 weeks.
What to cook with parsley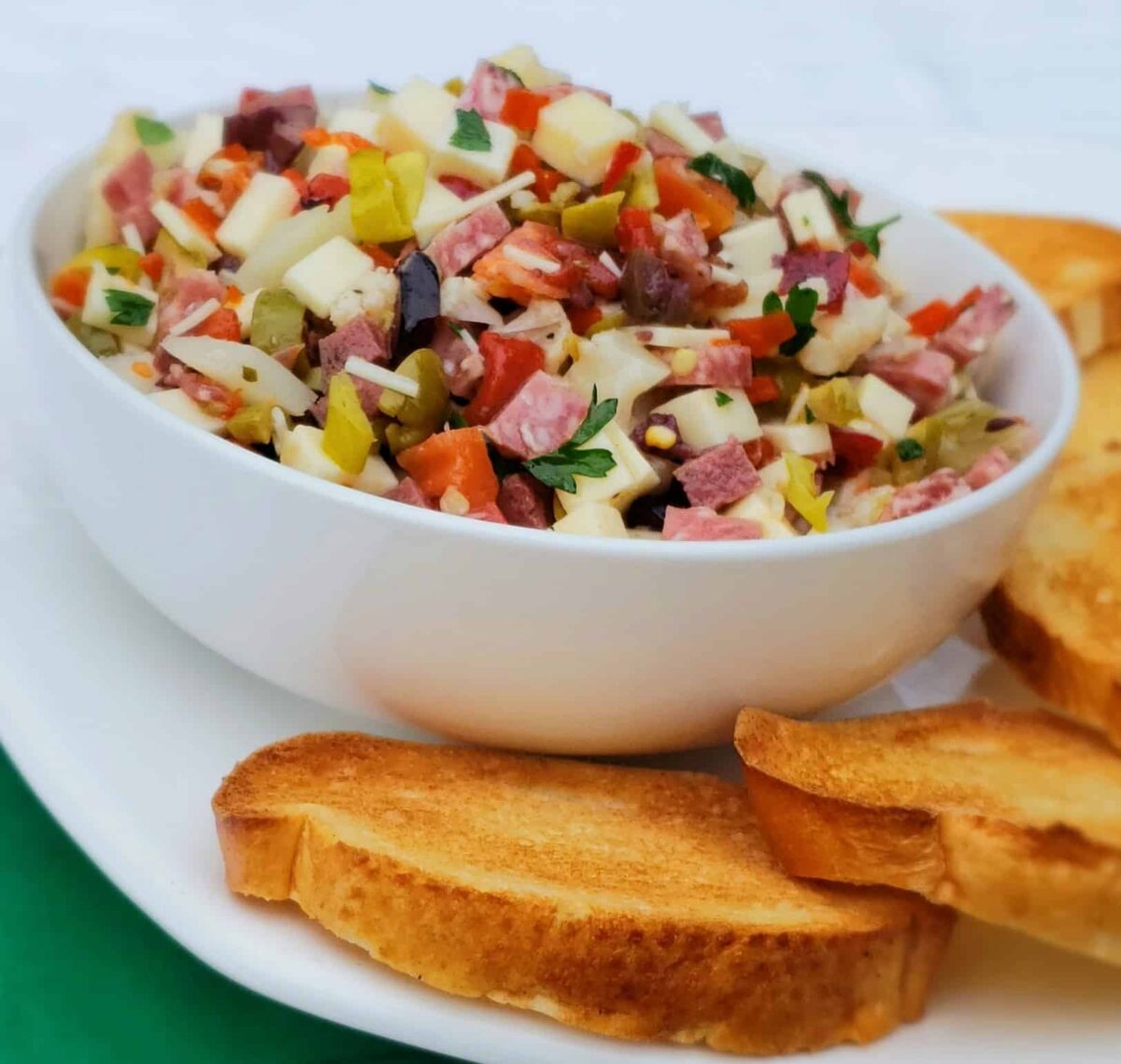 One of my favorite recipes to use fresh parsley is Muffaletta Dip. All the meats, cheeses, olives, and pickled vegetables chopped up in a dip. Serve them with toasted French bread slices or pita chips.
How to wash fresh herbs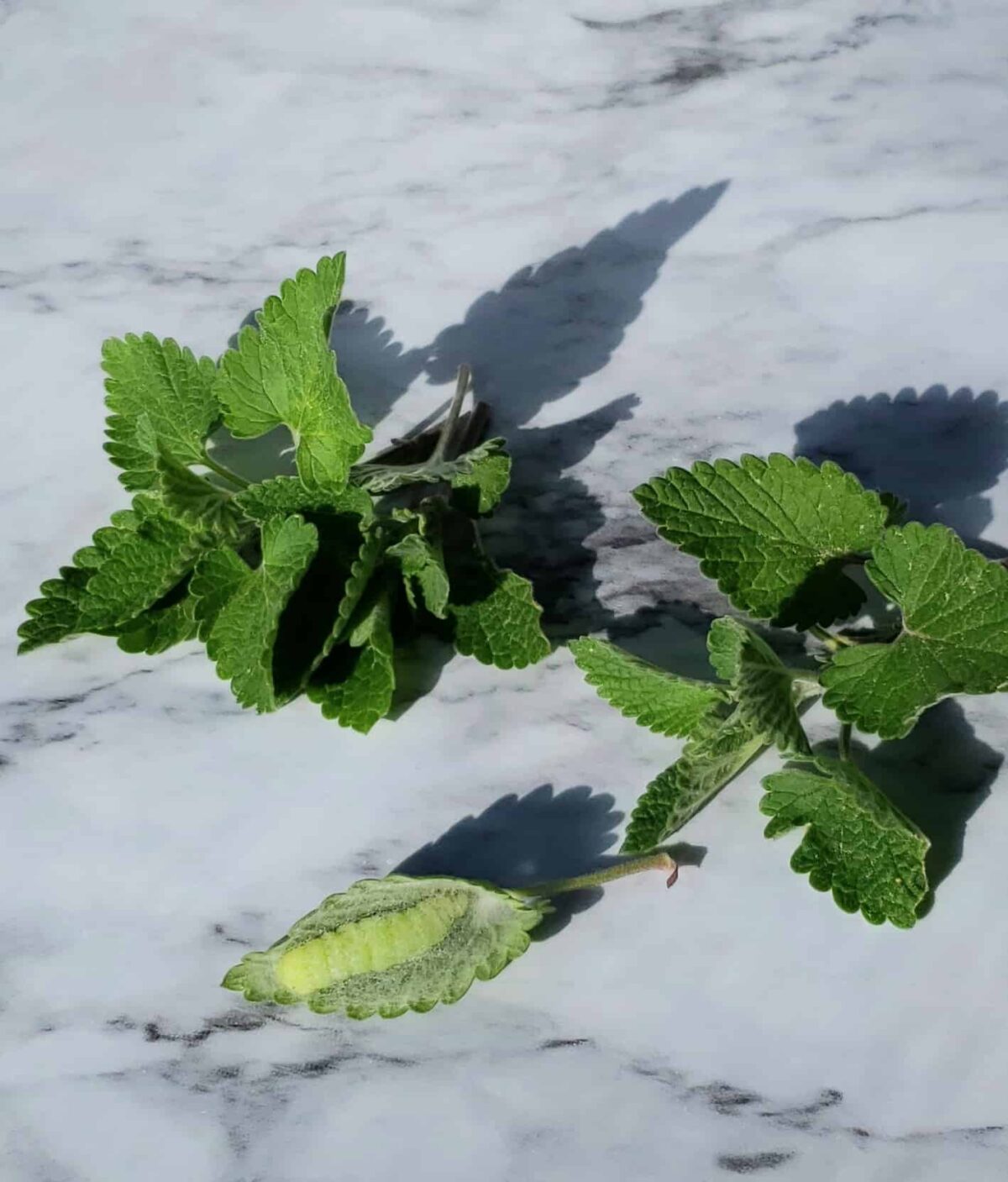 Be careful to look under each leaf when harvesting your fresh herbs. Hello catnip caterpillar!
Wash leaves gently to remove pollen in the Spring. If you harvest your own herbs in the summer, you may not have to wash them at all. Herbs like basil do not like water at all and tends to turn black when it gets wet. Catnip or cat mint makes a flavorful tea that helps you fall asleep if you suffer from insomnia. It is also known for relieving menstrual cramps and menopausal mood swings. Meow!
What to make with fresh mint leaves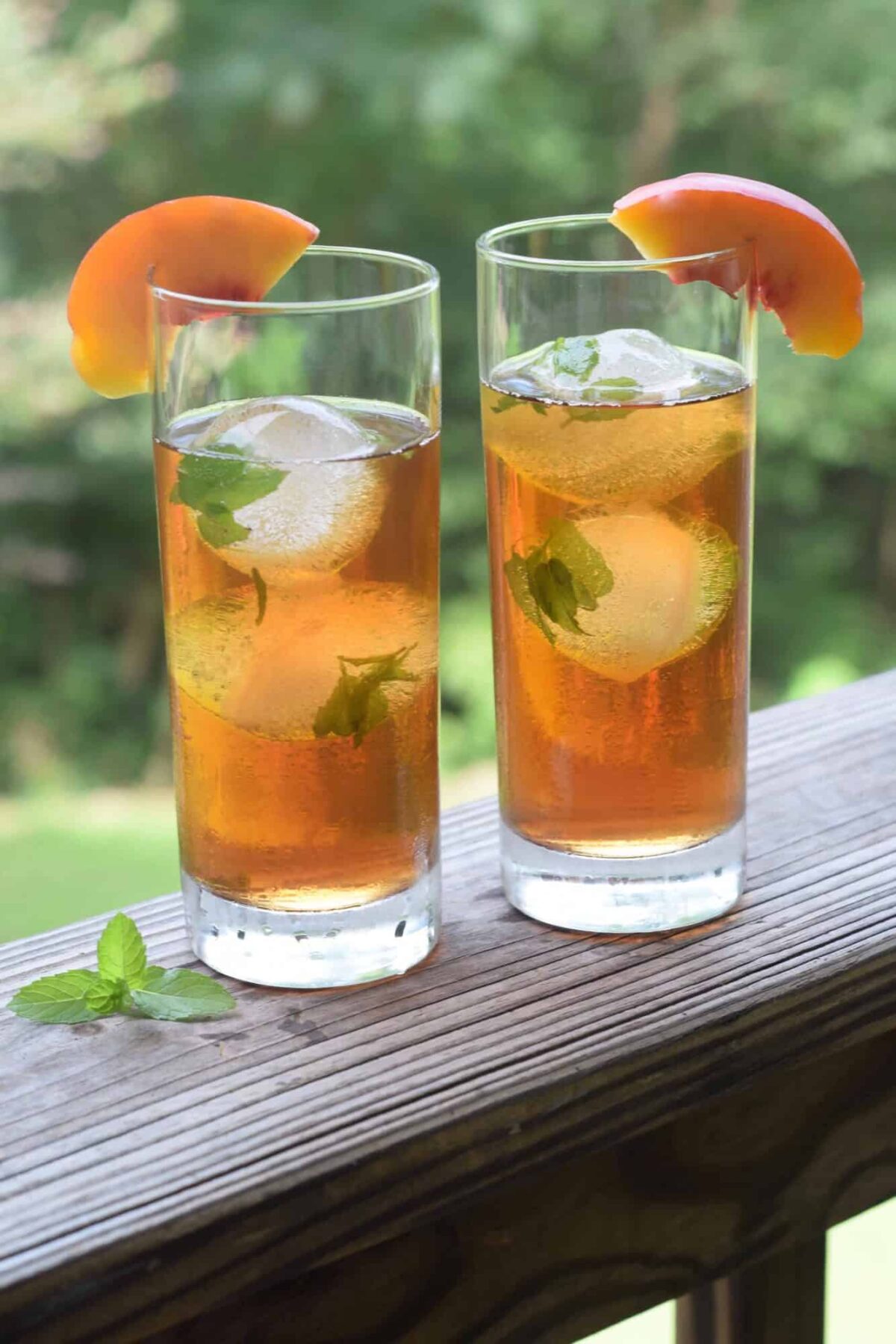 Mint Ice cubes are the perfect way to add a fresh splash of mint flavor to Peach Sweet Tea. Make mint ice cubes by freezing mint sprigs in ice cube trays or molds. Be sure to use distilled water for the clearest cubes. I made these round cubes with silicone molds.
How to pretreat cilantro to keep it from wilting
If you buy a bunch of parsley, remove any rubber bands or wire twist and treat the bunch the same as the leaves describes below. You can also treat the bunch the same as the cilantro below.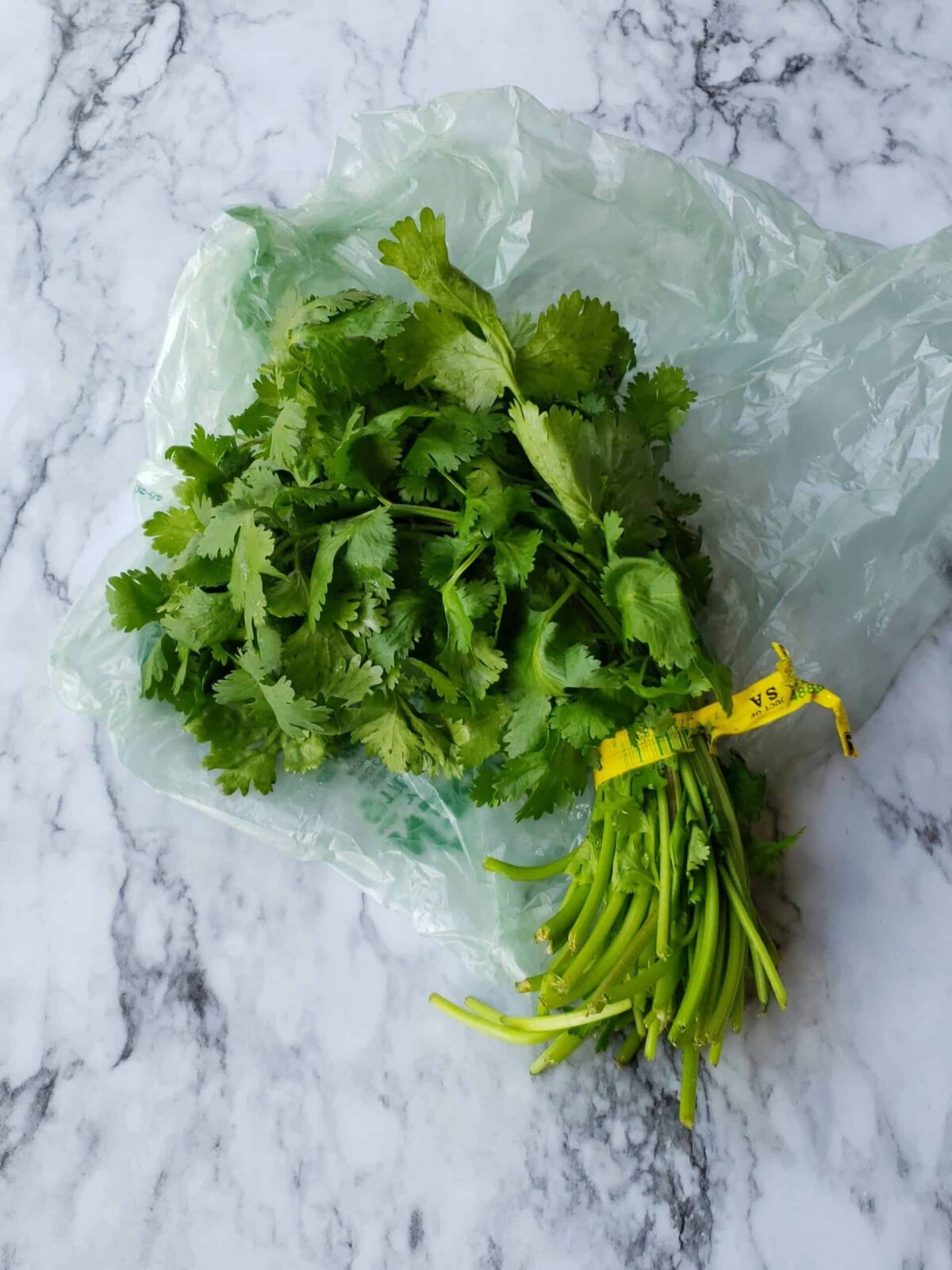 Fresh cilantro is almost always on sale at Publix and always a bargain at Aldi. One of the world's most common herbs, cilantro is often used in Asian and Latin dishes. Restaurant salsa and Pad Thai are the two that first come to mind.
A bunch of cilantro is rather large so you probably won't use it all in one recipe. To keep the cilantro fresh as long as possible, first cut off the large stems.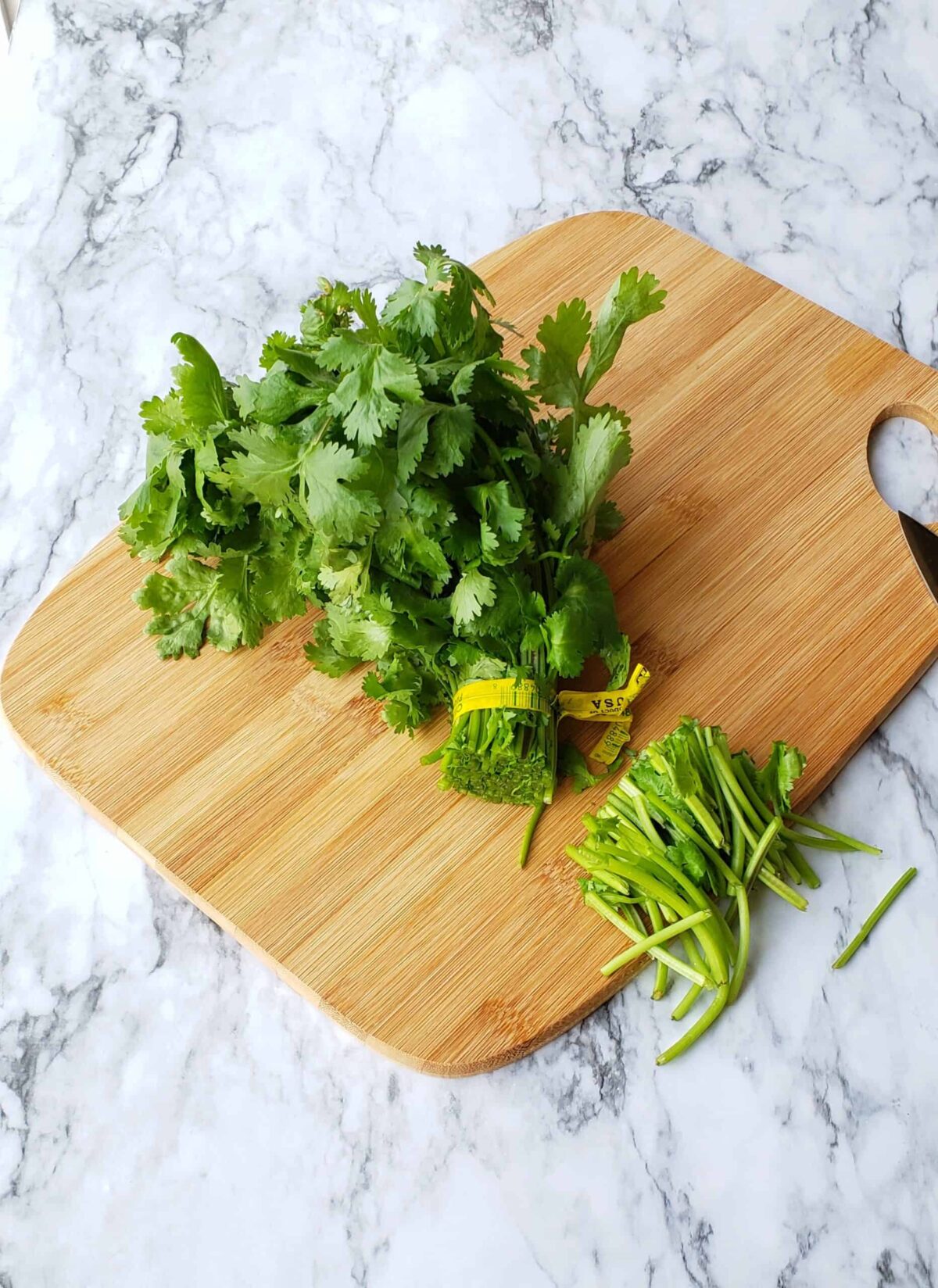 You can save those stems and to use when making broth. There is a lot of flavor in the stems. (People usually either love or hate the taste of cilantro. I love it. Some people say it tastes like soap.)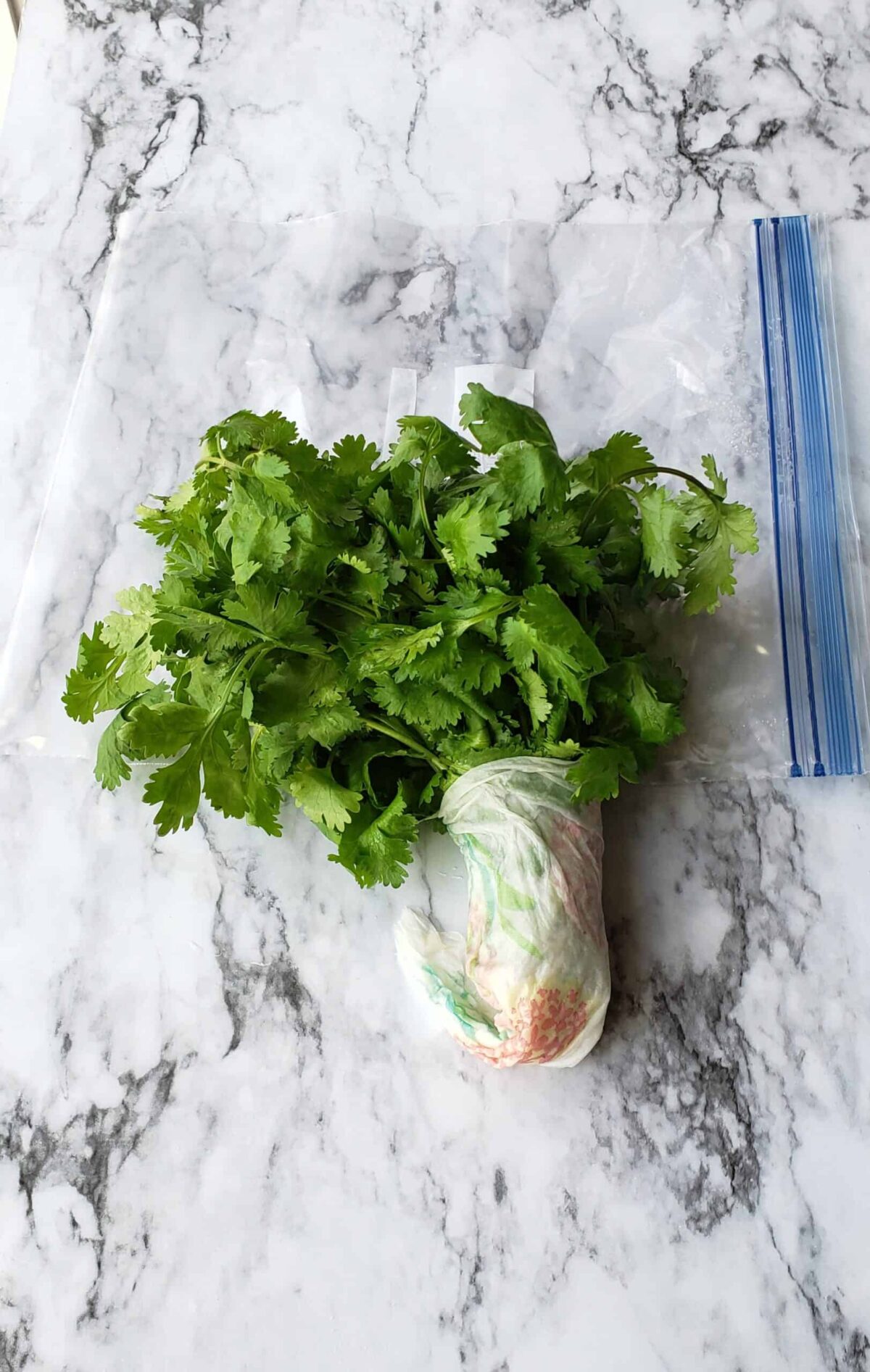 At this point, you can place the fresh cilantro in a jar of water or wrap a damp paper towel around the stems so they stay moist.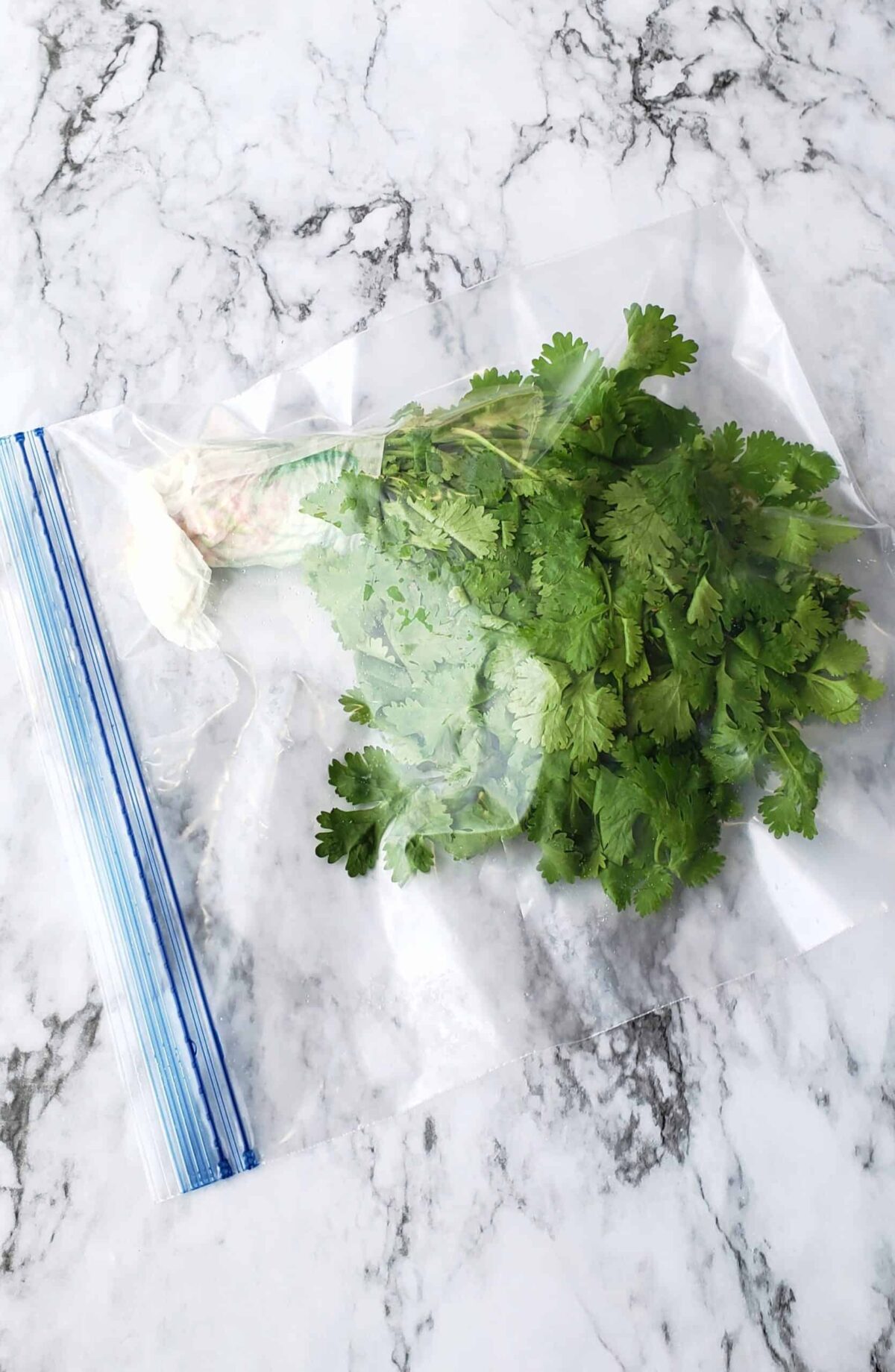 Then, place the cilantro in a zip top plastic bag and seal it. It will keep in the fridge up to 2 weeks if the paper towel isn't too wet and other items in the fridge are not placed on the bag and crush the leaves.
What to cook with cilantro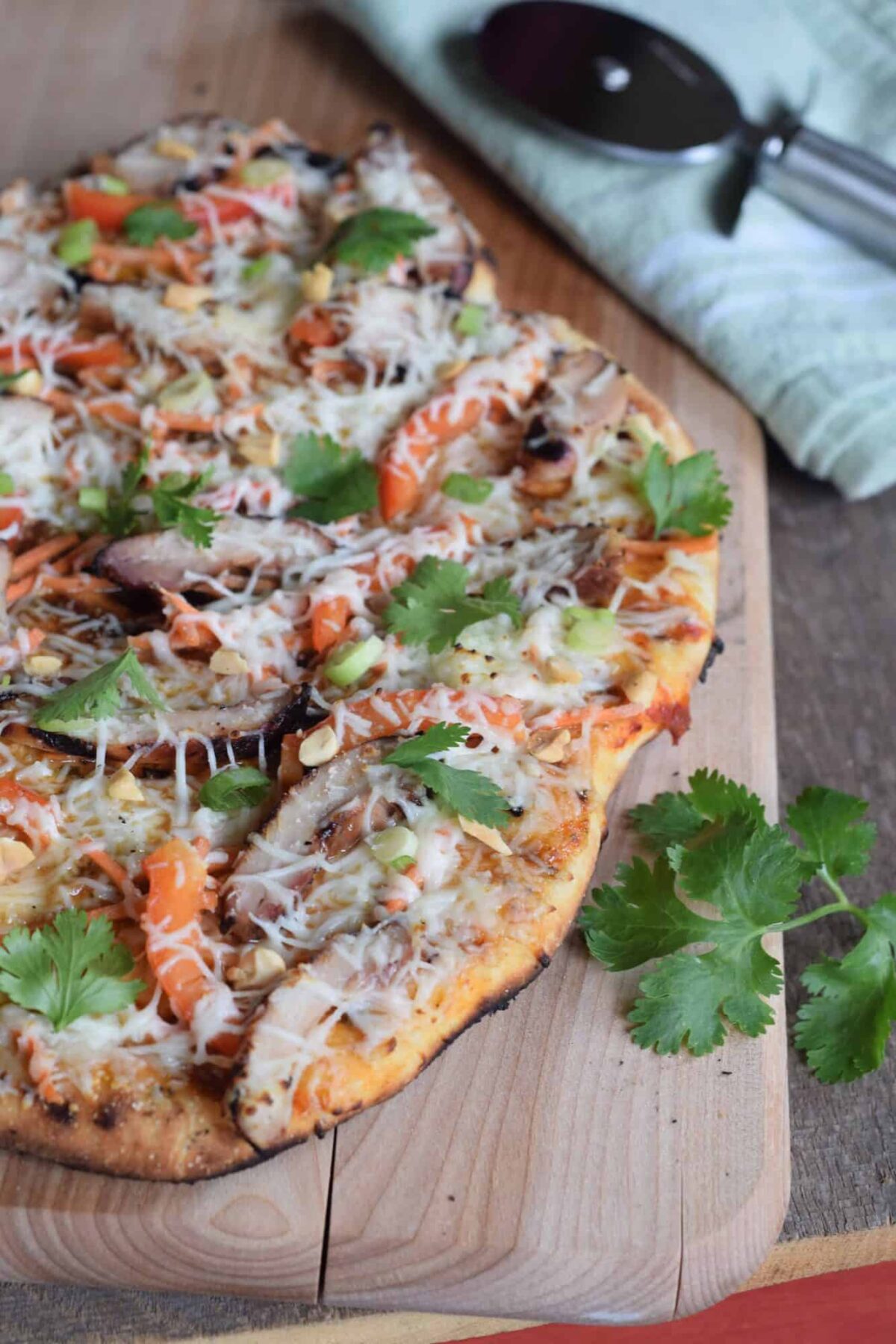 Cilantro completes my shortcut Thai Chicken Grilled Pizza made with store bought pizza dough or Naan bread. My husband leaves it off his. That's ok. I just take his and sprinkle it on mine, too! Click here to watch my video segment to make this pizza on ABC 33/40's Talk of Alabama morning show with Nicole Allshouse.
How to regenerate green onions
Grow your own green onions in the window sill from store bought green onions.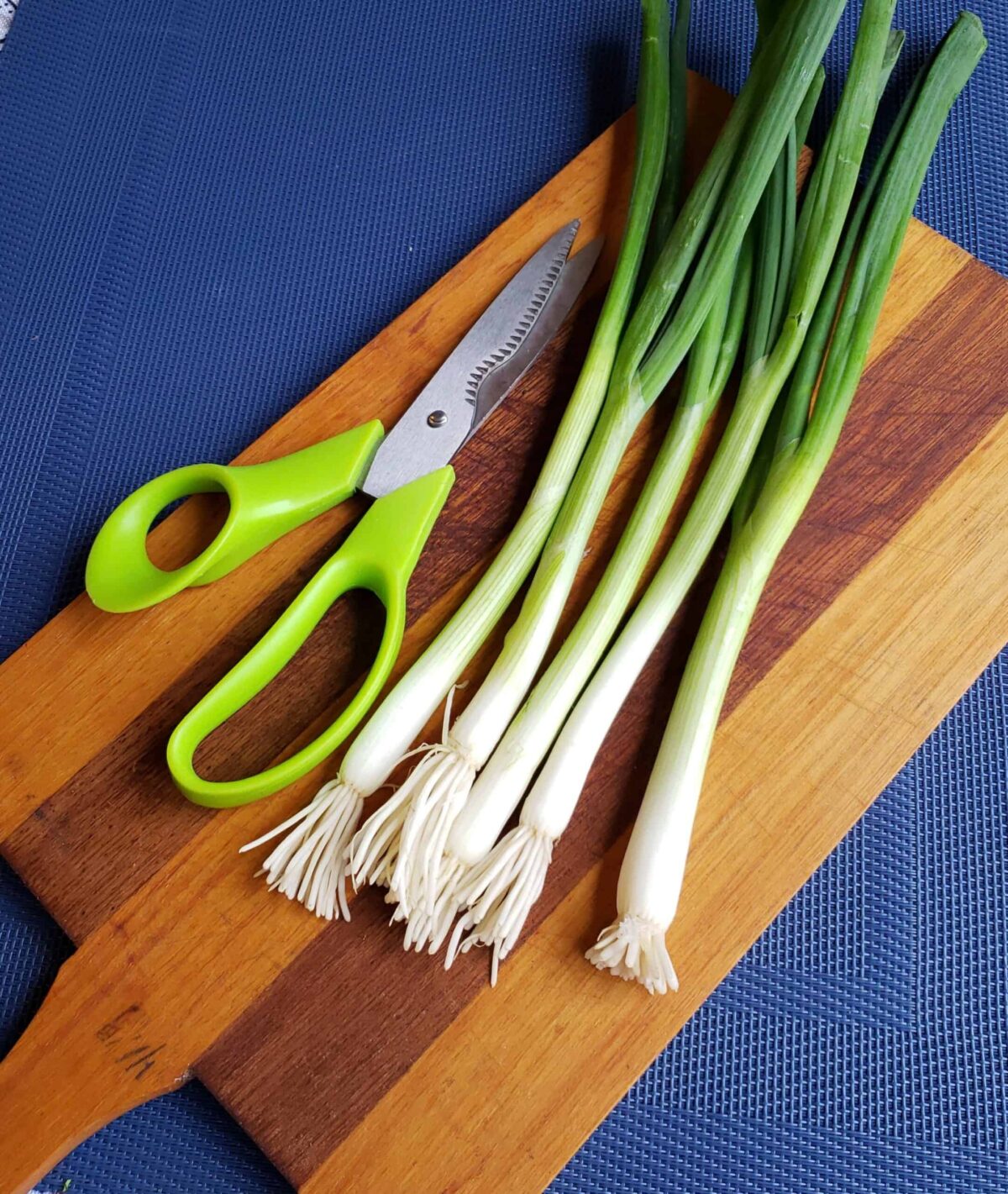 Although green onions are technically in the alium family, they are siimilar to chives that are in the herb family. I used them almost interchangeably with chives.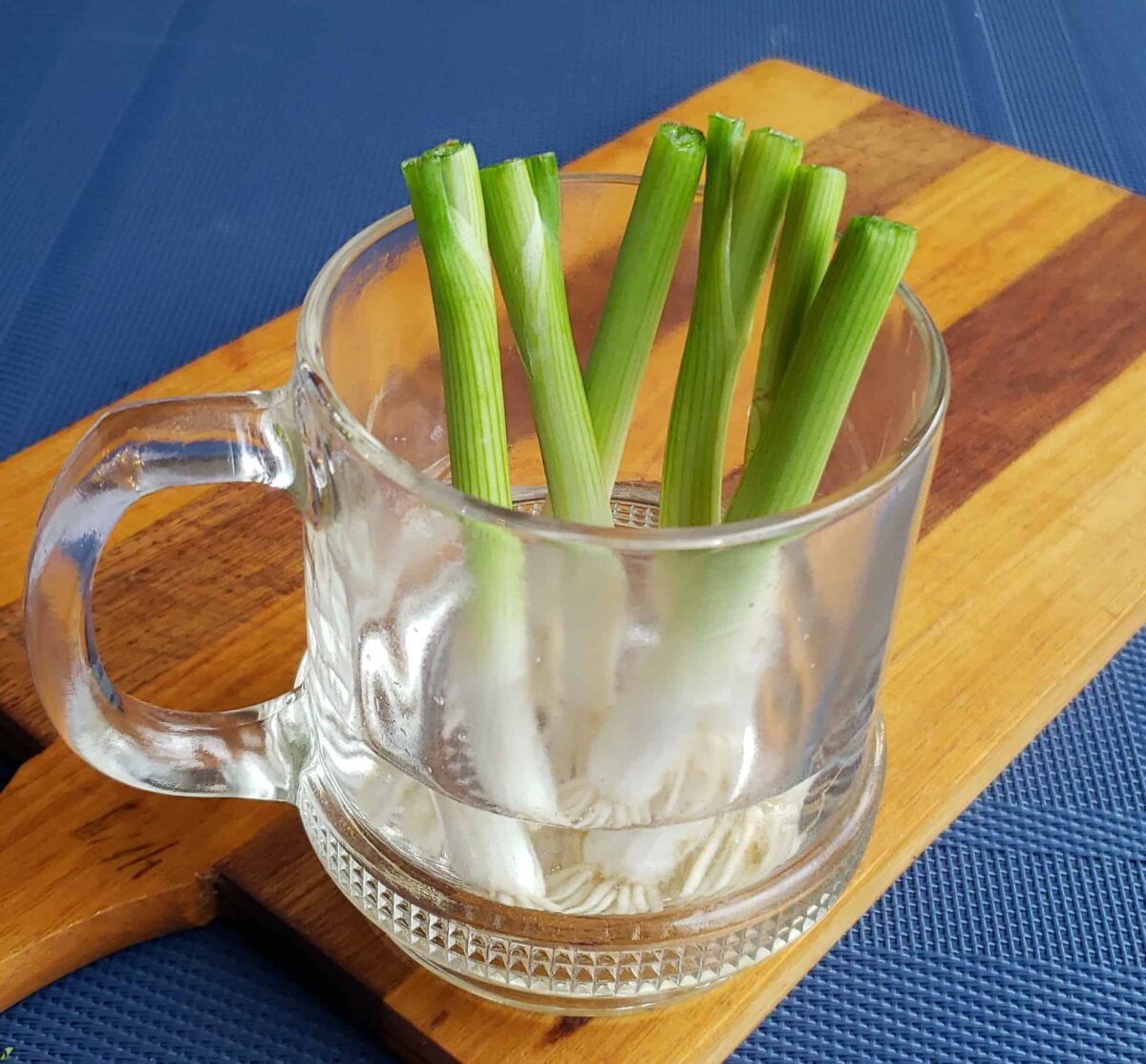 Don't throw out the bottoms of green onions! You can grow your own in your window sill from them. Just place the bottoms-with roots in tact-in a cup or jar and place in a window sill or an area that receives sunlight.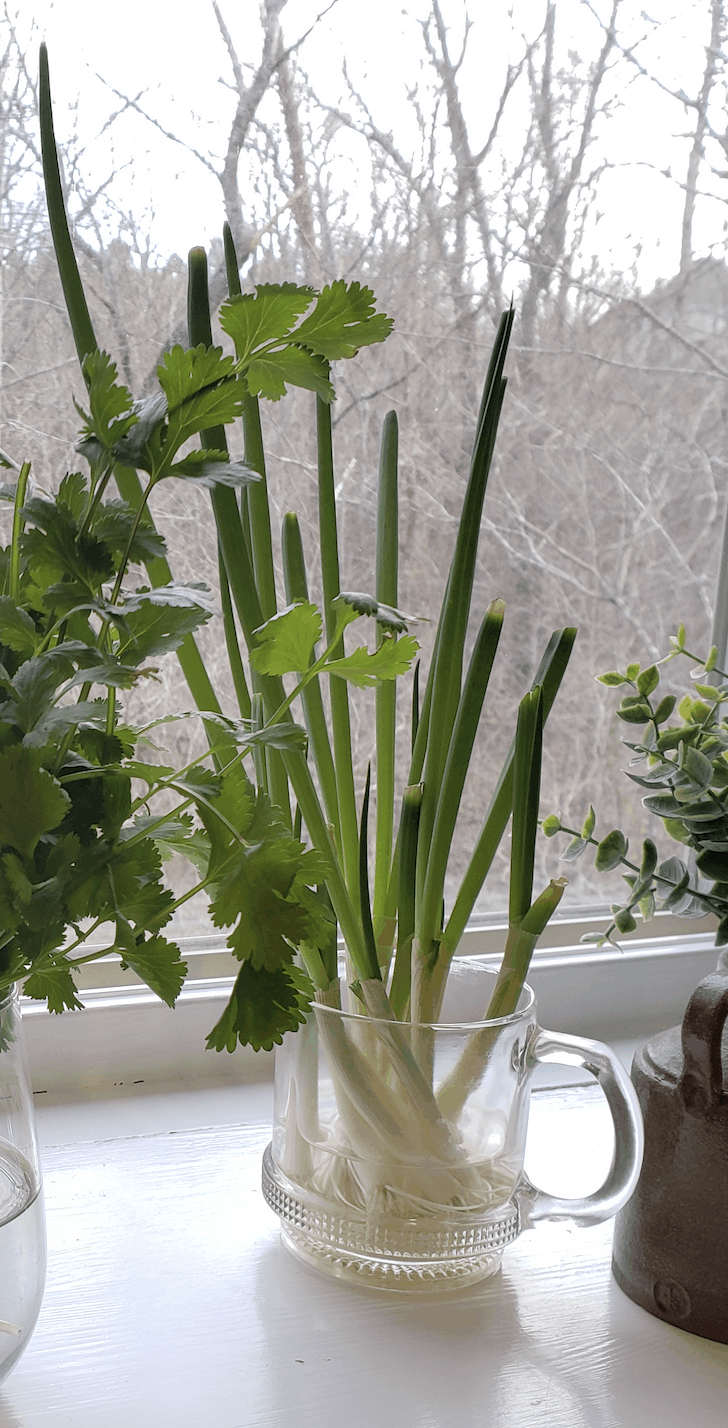 Sit back and watch them grow! You will have green onion stems again as soon as one week. These onions are about 2 weeks old. You can just cut them off with scissors, add a little water, and they will start to grow again! How fun is that!
What to make with chives or green onions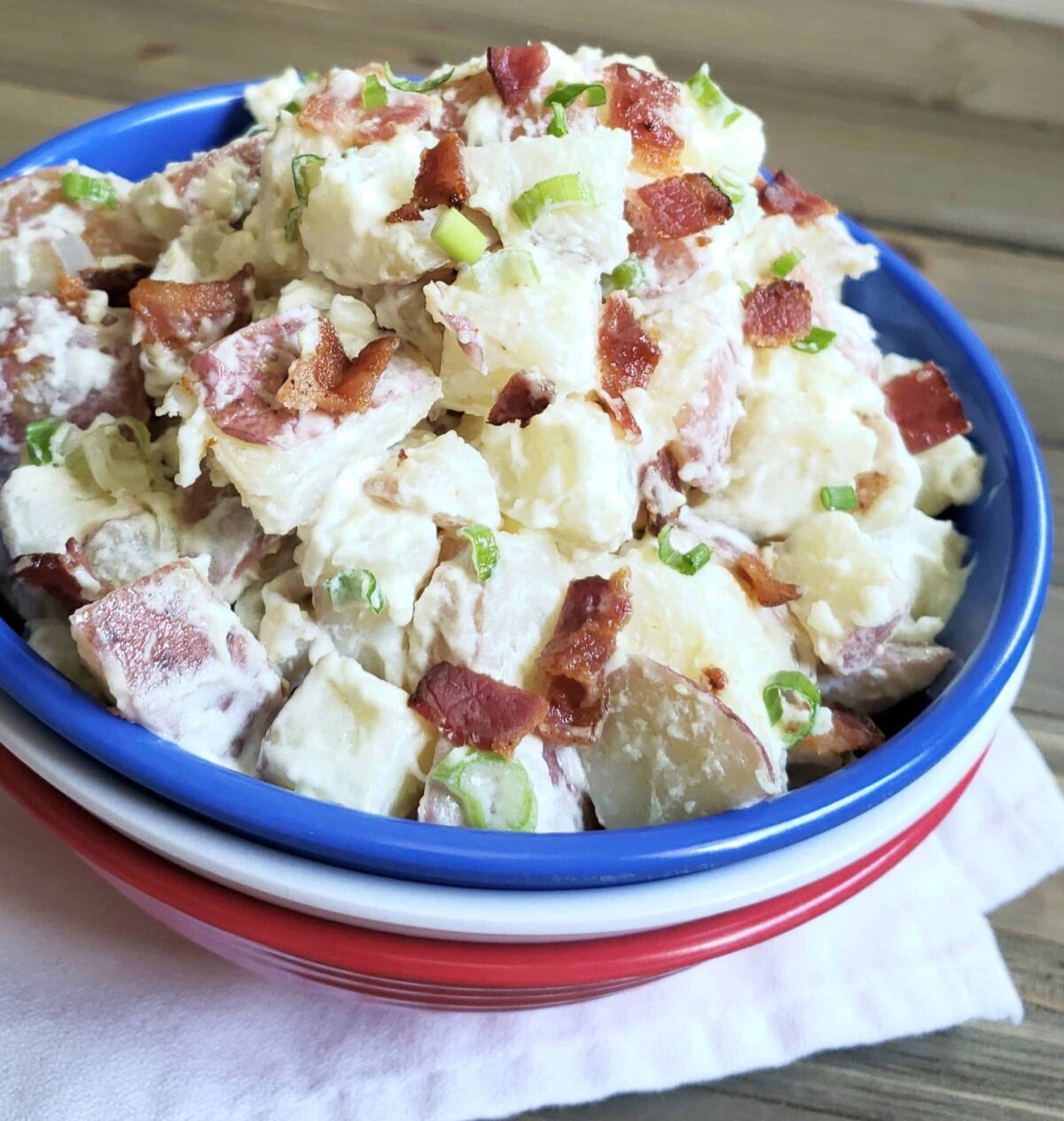 Sour Cream and Green Onion Potato Salad was inspired by my favorite potato chip. Bacon makes it even better! Chives can easily be used in place of green onions. There's really no substitute for bacon. Period.
Why did my basil turn black?
The best advice I can give you for basil is to use a sharp knife. A dull knife will crush herbs rather than slice through. Crushing or rubbing basil can bruise it which makes it turn black.
I love the old scissors in a cup method of chopping up parsley but it doesn't work well with basil. Invest in a good knife or sharpen them often. Basil also doesn't love to get wet once it has been cut. This also turns it black.
What to cook with basil?
There's a reason why tomato basil is the most common pasta sauce on the market- tomatoes and basil were meant to be together!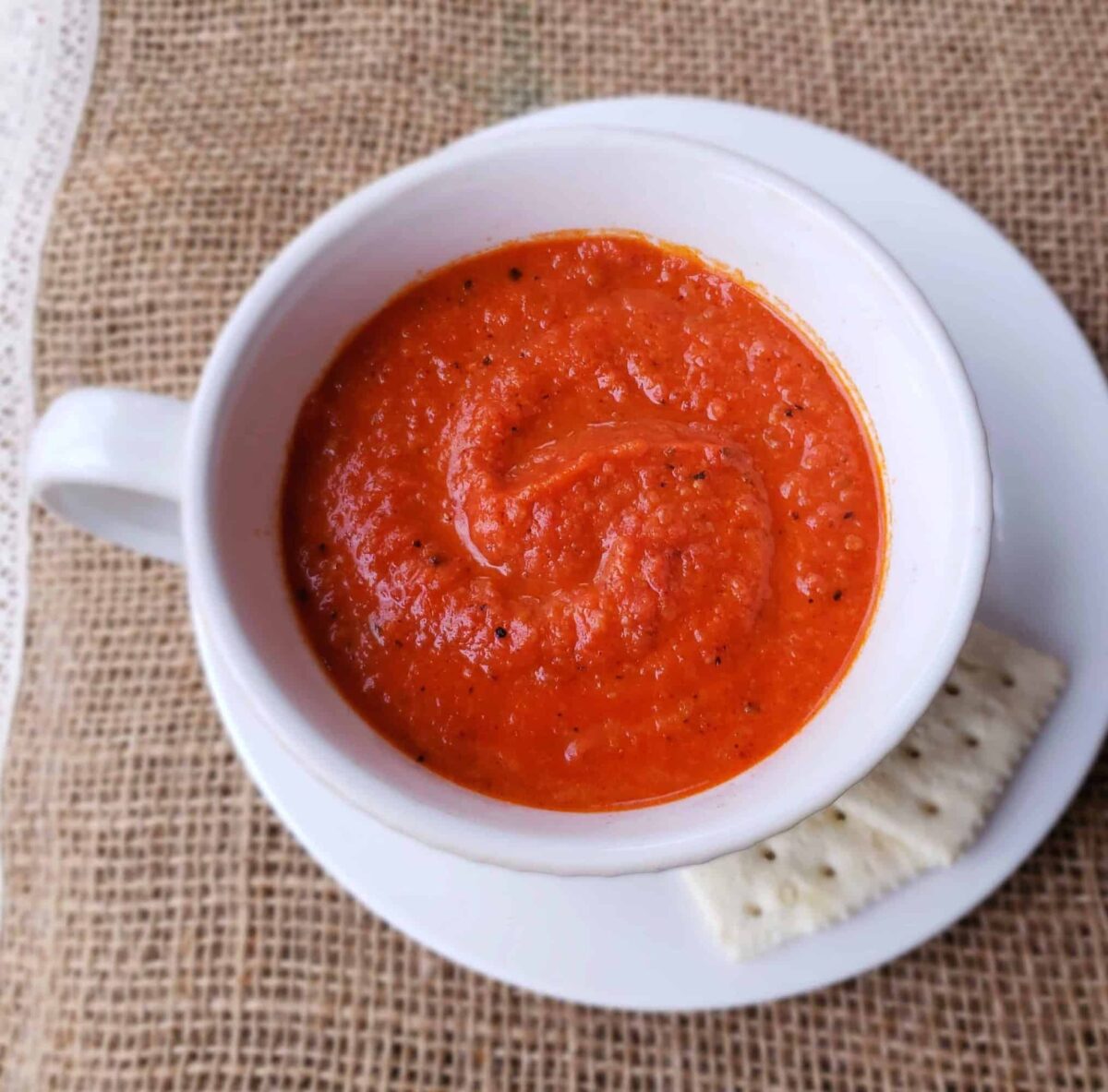 My shortcut Tomato and Bread Soup couldn't be easier and is perfect for the winter months when fresh tomatoes are not at their best. It uses fire-roasted canned tomatoes. Fresh basil perks up the flavor. Go here for the recipe.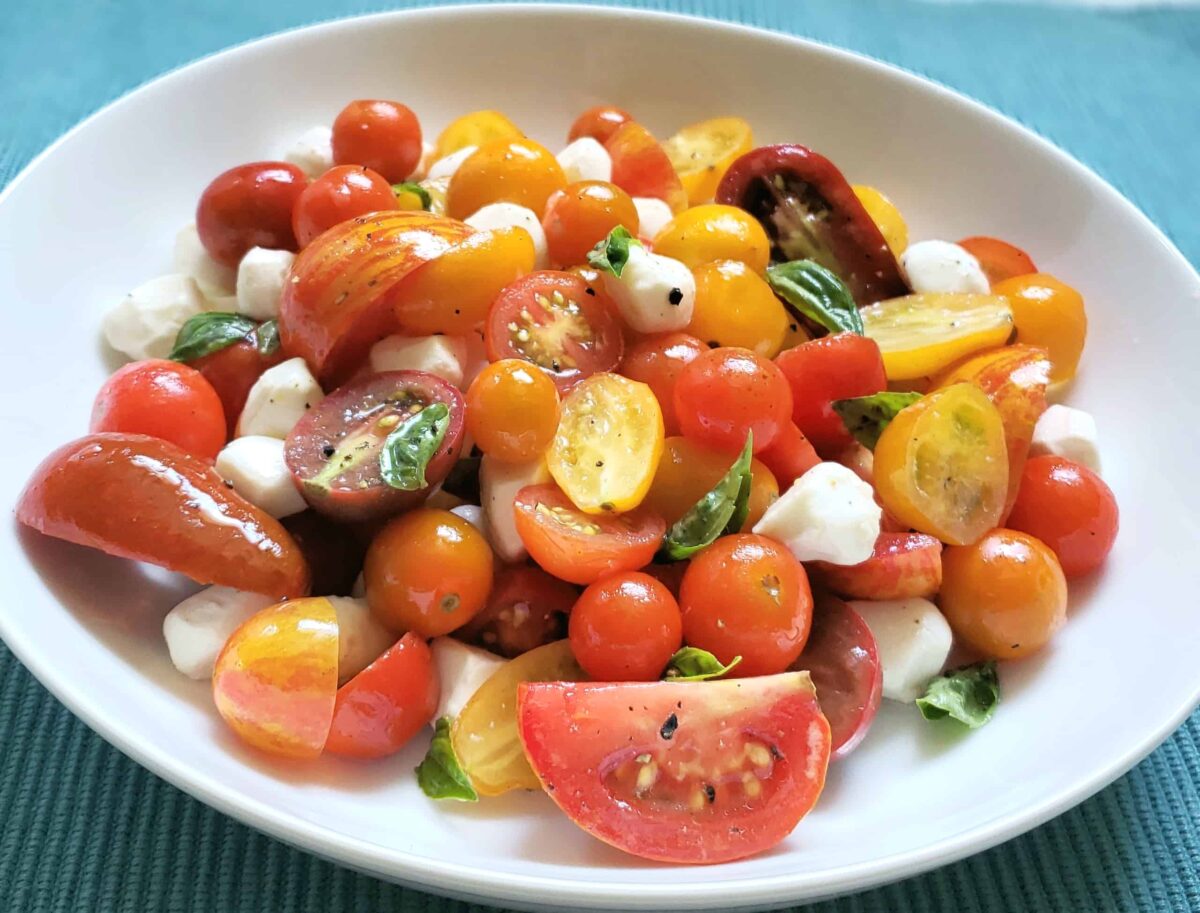 Tossed Caprese Salad is my second go-to tomato basil recipe. It really doesn't even need a recipe. Combine halved grape or tear drop tomatoes, pearl mozzarella balls, and tiny sprigs of basil with an Italian or lemon salad dressing. Drizzle with balsamic glaze, if you have it. If not, it's still fresh and yummy.
Oregano-Now that's Italian!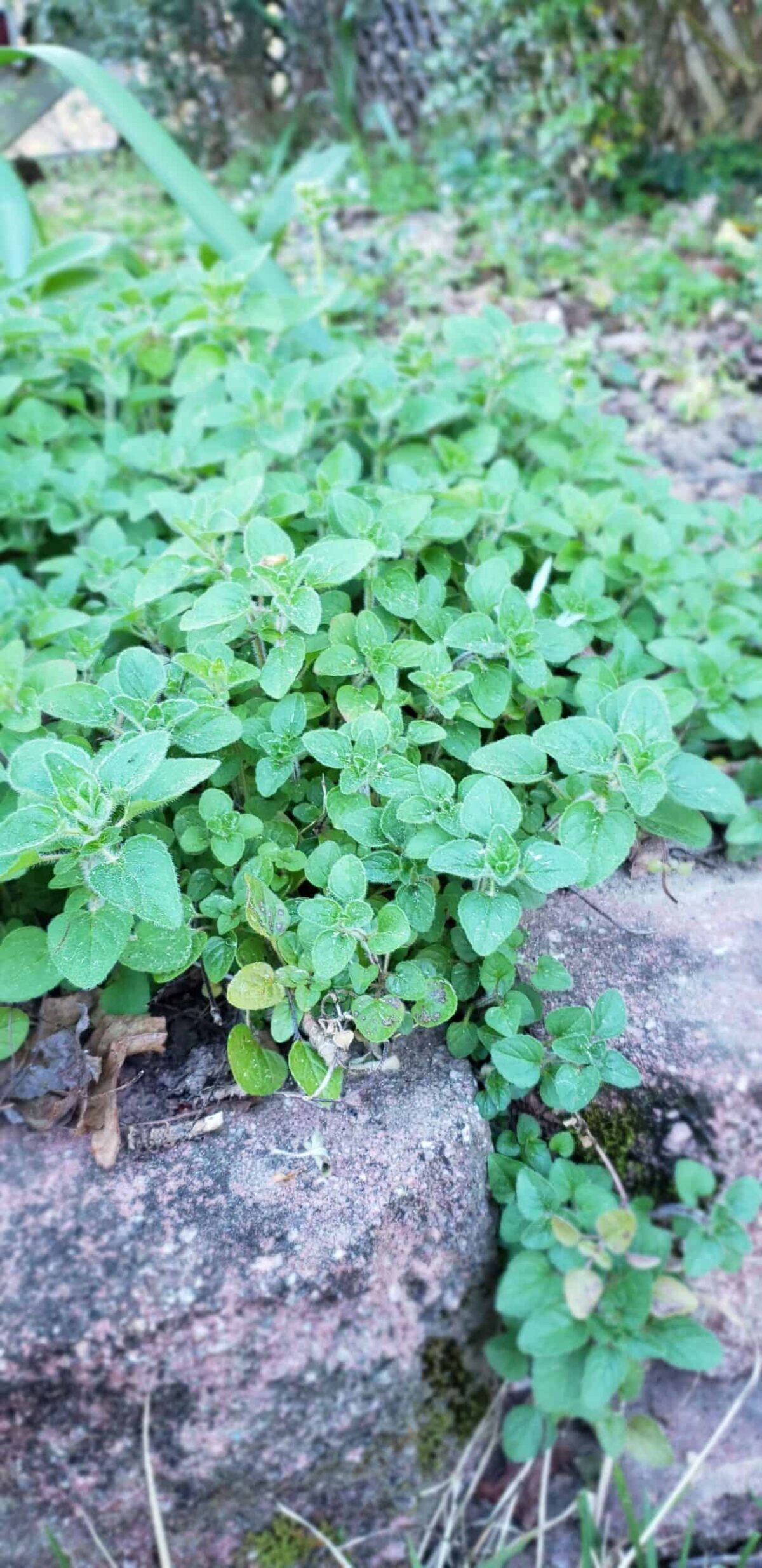 Oregano has a robust flavor that intensifies when it's dried.
What to cook with oregano
Oregano is one several herbs found in dried Italian seasoning. It pairs well with tomatoes and pasta sauce but also meats, fish and chicken. Don't forget about herbed dinner rolls and infused dipping oils for crusty French bread. Scott and I love to crush fresh herbs in our favorite extra virgin olive oil from the Simply Infused Olive Oil Shop, a local olive oil tasting store in Birmingham, Alabama.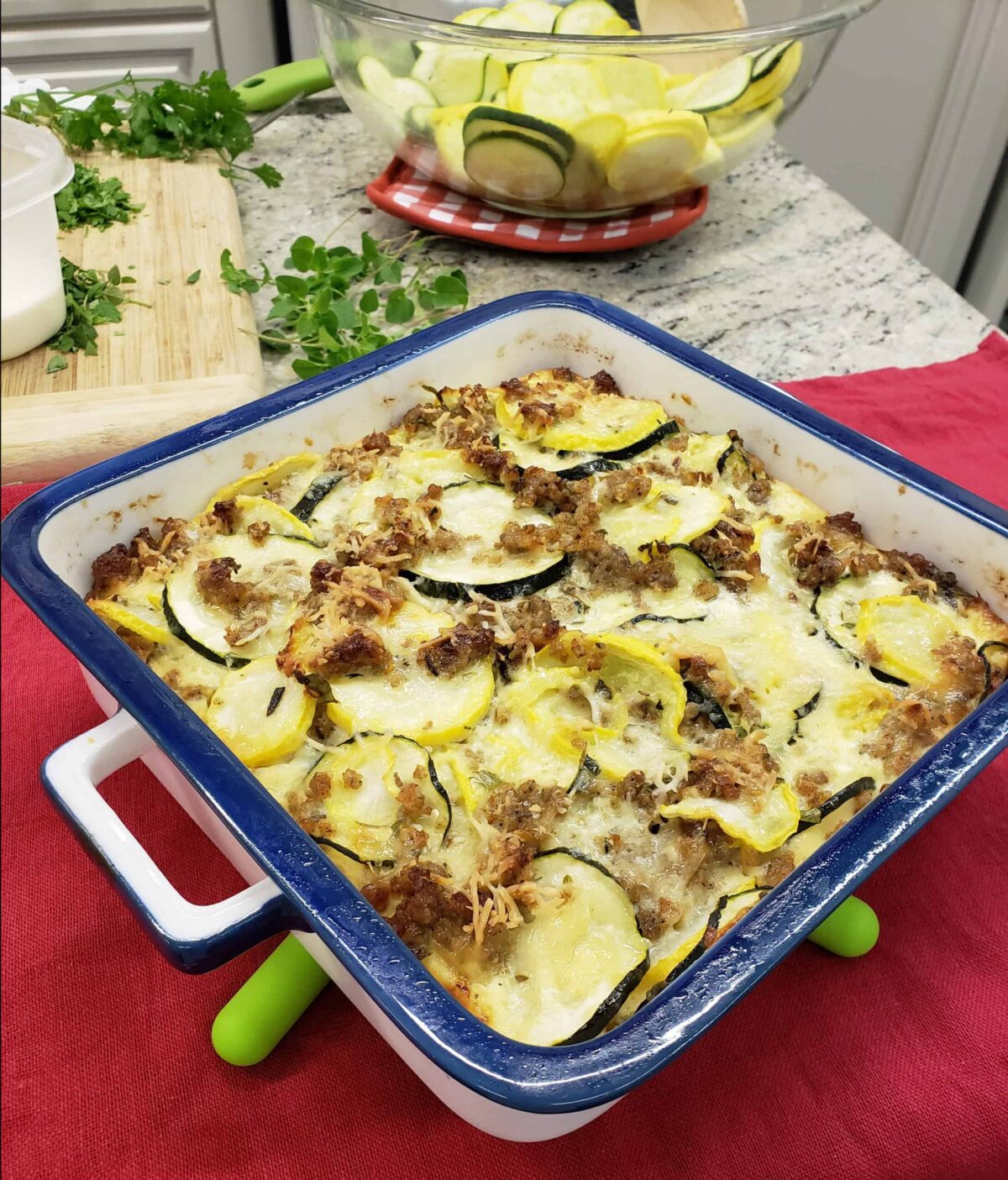 One of my favorite recipes to use fresh oregano is Sausage Squash Casserole. My mom made this during my childhood with yellow squash and dried Italian herbs. I still make it that way but my favorite way to make it is to use fresh oregano and parsley and trade out half the yellow squash with zucchini for added color. Go here for the recipe. I also include directions for a keto version.
Dry vs. fresh herbs
I prefer to use herbs fresh from the garden or pretreated straight from the store. But even as hot as it gets here in Alabama, most herbs go to seed or are killed in the frosty Winter months (some are perennial though).
Herbs that make it through to Spring in my garden are rosemary, curly leaf parsley, oregano, and thyme.
Keep in mind Alabama has much milder winters than in the North. Tender herbs like basil, chives, and dill will go to seed in the fall and die back.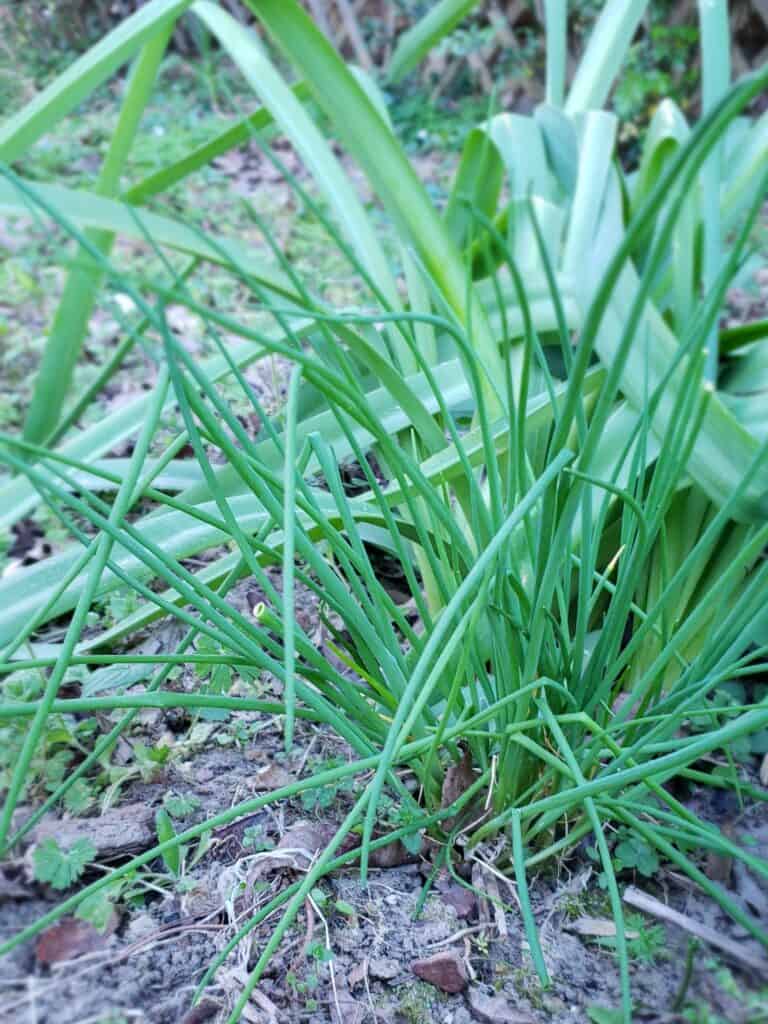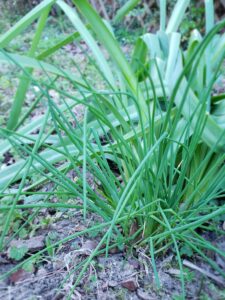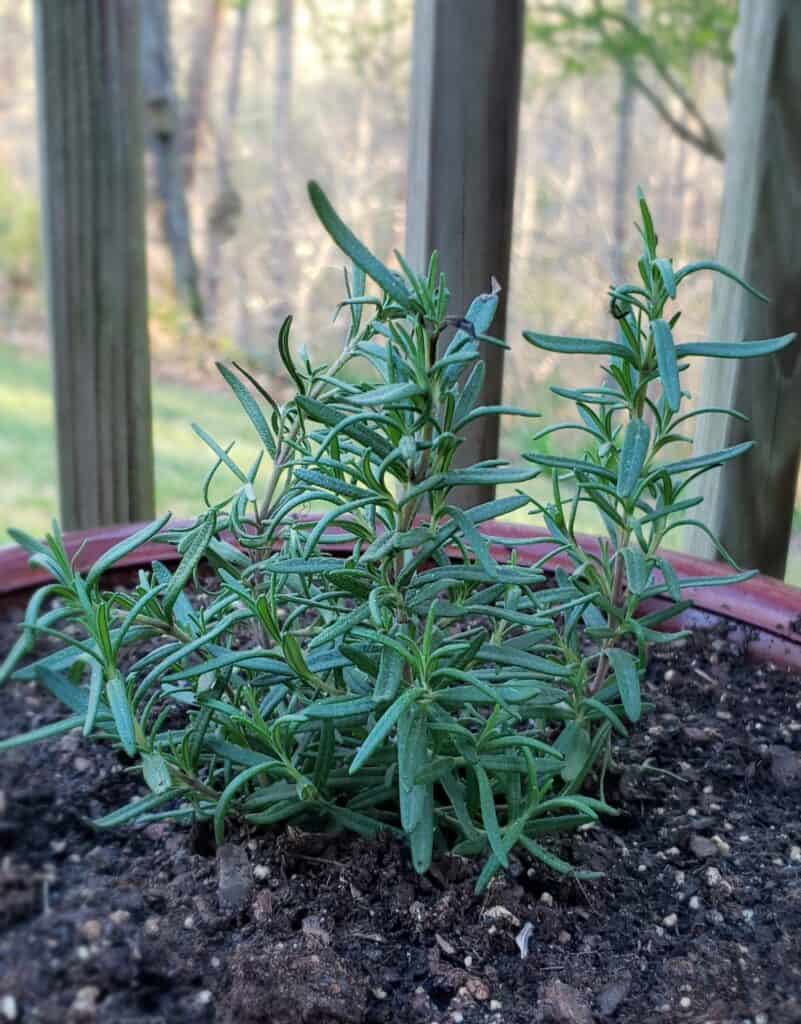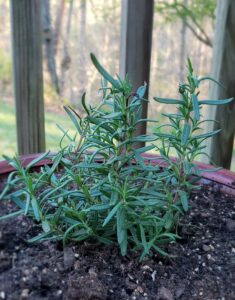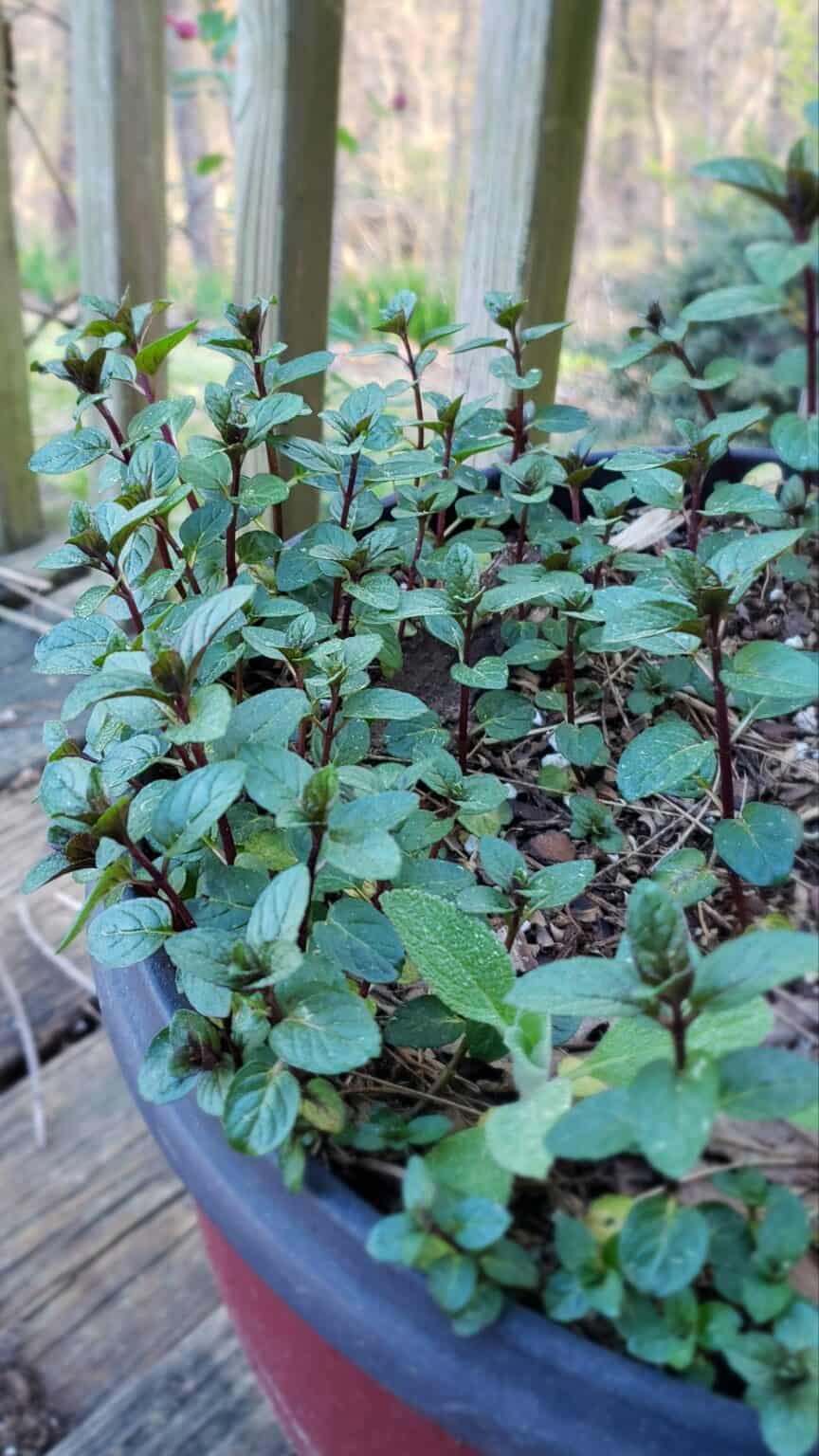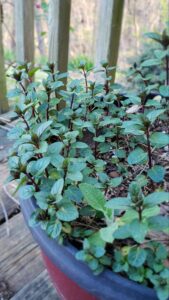 How do you preserve fresh herbs through the Winter?
Dry them.
Freeze them.
Preserve them in olive oil.
The Garden Glove shows has full color pics and links on their blog here on how to freeze herbs in ice cube trays
Dry them in small bundles covered with tiny paper bags (to shield them from dust). My mom always had small bundles of rosemary, thyme, and oregano hanging upside down. She would also crush the leaves and store them in jars.
Freeze herbs in ice cubes. I love doing this with mint to serve as ice cubes in sweet tea or my Peach Tea.
Freeze herbs in cubes of olive oil. I especially loved this idea because the herbs infuse the flavor into the oil so you have infused oil without the worry of bacteria growing in room temperature herbs and oil sitting on the counter.
Dry vs. Fresh. An easy rule of them we used in the Oxmoor House test kitchens when I worked there was for every 1 teaspoon of dry herbs, substitute 3 times that much which is 3 teaspoons/ 1 tablespoon.
These days, I see most recipes increasing that ratio to 3 to 4 times the amount of dry herbs. I tend to agree!
I'd love to talk to your garden club about fresh herbs!
I had so much fun talking to the Indian Springs Village Garden Club about growing, pretreating, and cooking with fresh herbs.
If your organization would like me to speak at your next meeting, email me on the CONTACT button at the top of the menu.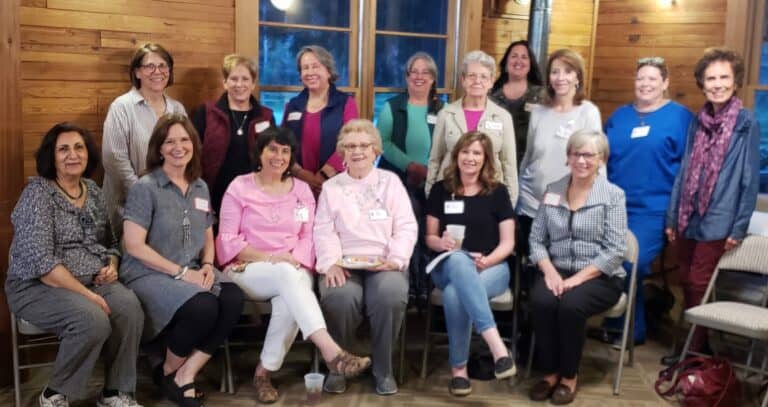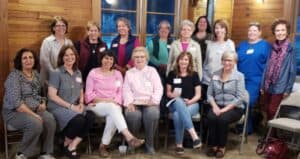 I'd love to hear what you are cooking with fresh herbs! If you have any questions about cooking with fresh herbs comment below and I will answer them for you!
Watch the video
I'm making Thai Chicken Grilled Pizza with fresh cilantro.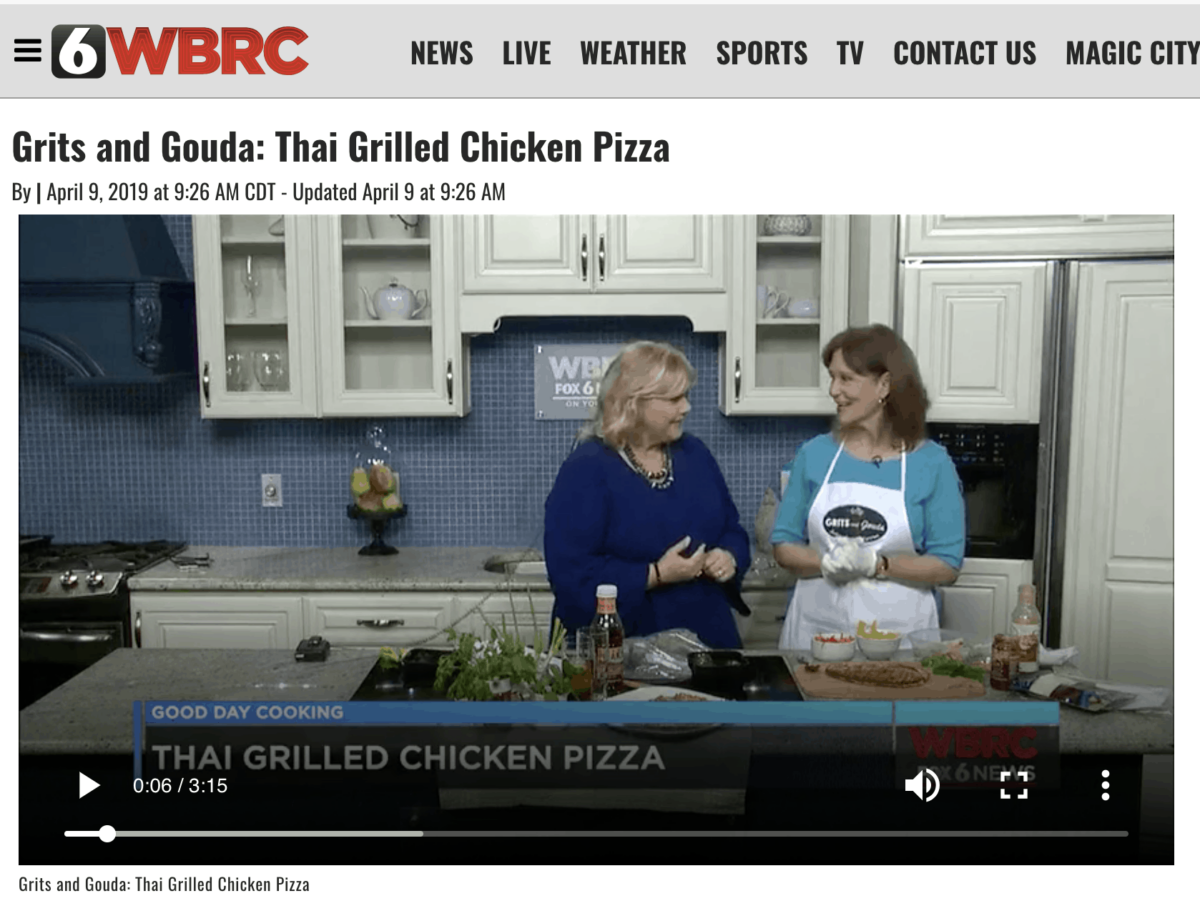 Follow me on Facebook, Instagram, Pinterest and YouTube. Be social and share, y'all! Don't forget to sign up with your email so you don't miss a single post on my Southern shortcut recipes!