If you were to ask me what was one thing I remember eating almost every day growing up as a child, I would immediately answer fried potatoes. We grew them in our garden and ate them with our own canned pinto beans and a big slab of cornbread slathered in homemade butter. Yes, meat was sometimes optional on our table but fried potatoes, beans and cornbread were a must.
I learned the trick to getting the browned, crispy edges on the potatoes was to make sure you patted the potatoes dry with a paper towel after washing them and start with hot oil in the skillet. By pass these two valuable tips and you will have soggy, soft potatoes.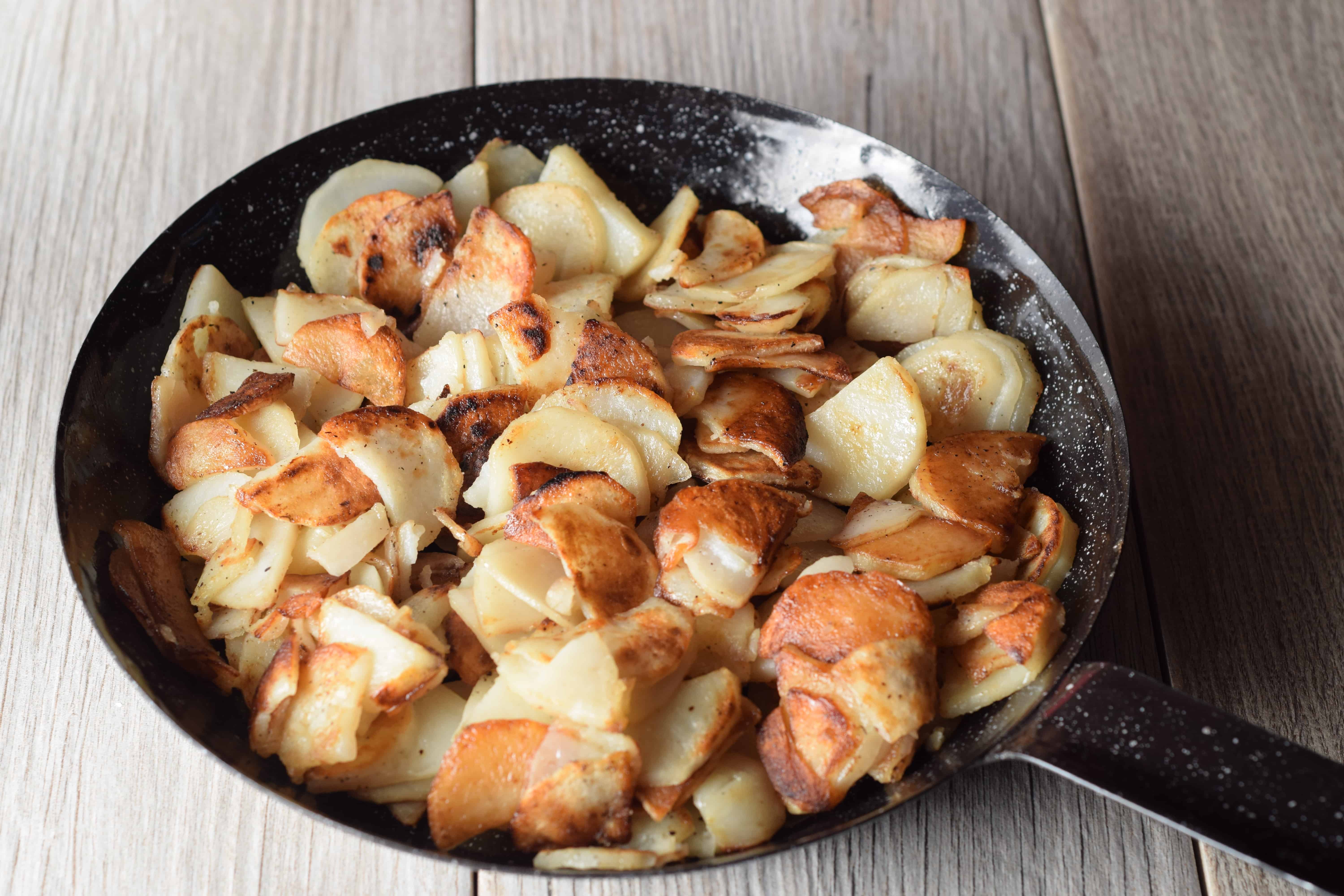 My teenagers think of these pan-fried potatoes today as a special treat that look and act a little like hash browns so they usually add ketchup on the side. Not me. I'm a fried potato purist! Salt and pepper is all I need........except for pinto beans and cornbread, of course. Enjoy!
Click below to PRINT the recipe.