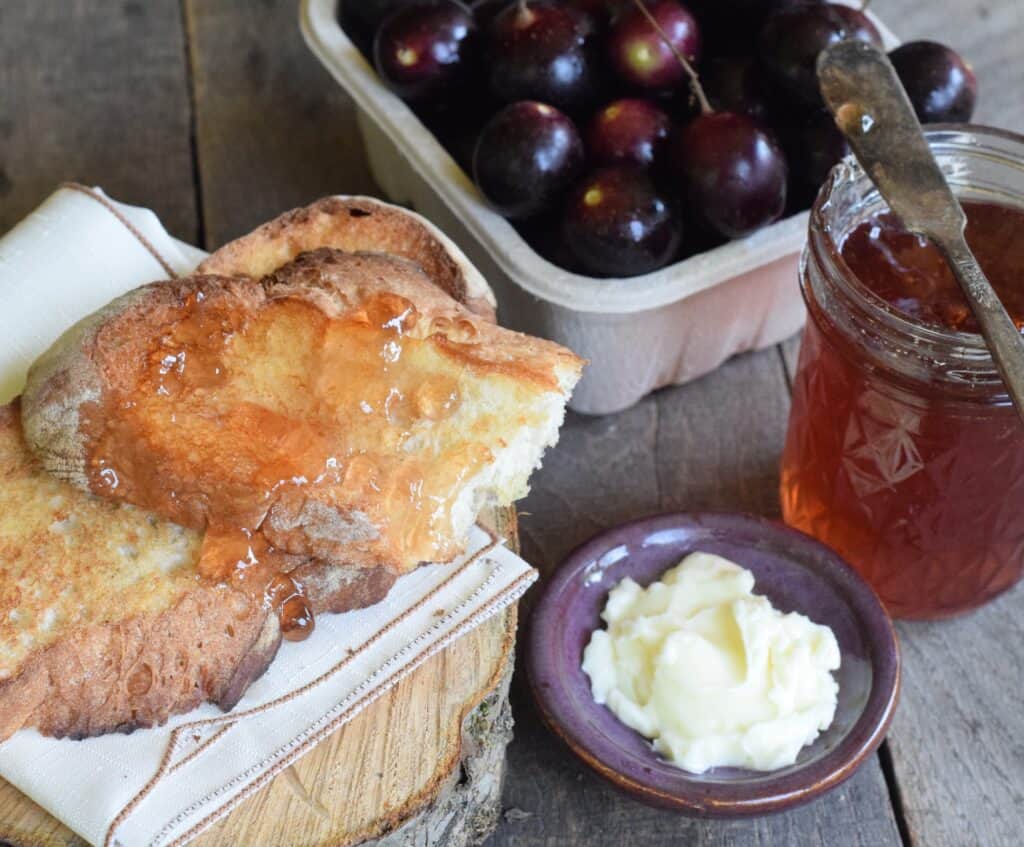 Simple toast and jam/jelly is one of my all-time favorite snacks or quick breakfasts. To make your own butter try my Homemade Butter in a Jar recipe. I'm talkin' thick, crusty bread slathered with homemade jam, jelly, preserves, or apple butters!
I bought this huge loaf of Pane Turano Italian bread at Aldi this week for about $3.00! I could eat the entire loaf by myself just as toast and jam. Seriously. But I will save about half of it for Bread Pudding with Raisins. I love buying one ingredient and using it at least twice. Double duty ingredients!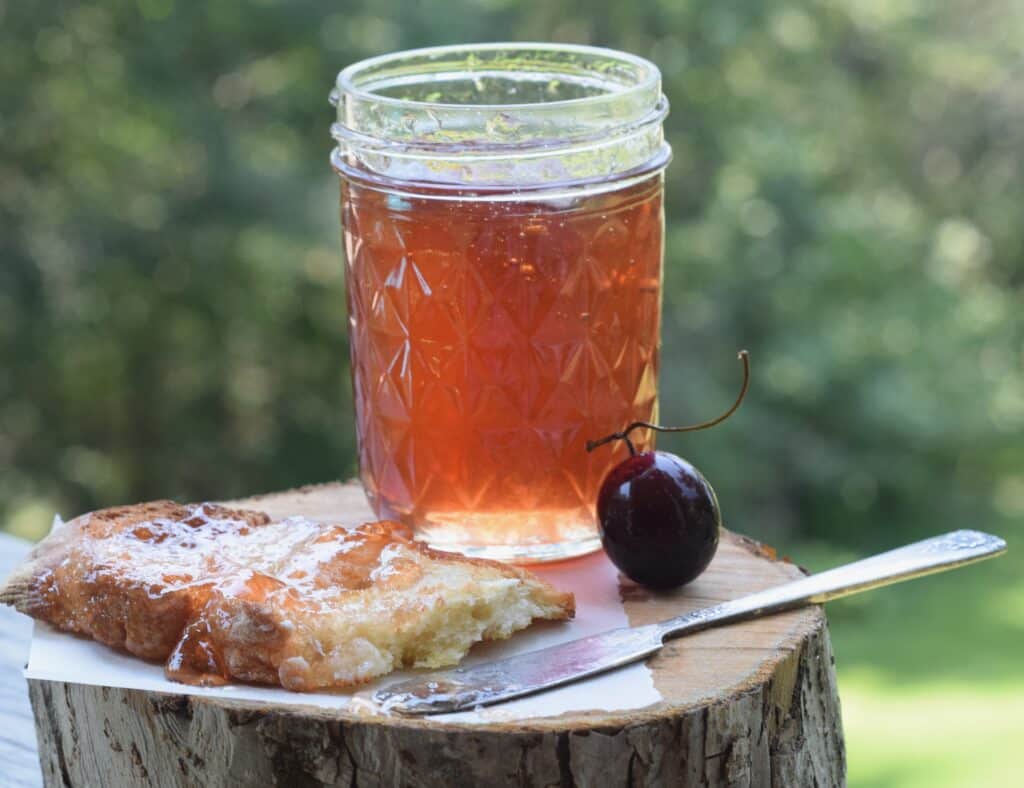 Muscadines and scuppernongs are in season so you know what that means? They are plentiful and on sale somewhere near you, so, buy now! Publix has them for $4.99 a package and Sid's Market had them for $3.00 this week. Small batch jelly making is sooooo easy!
Scuppernong grapes are basically golden muscadines. They can be used instead of muscadines. They have a slightly different flavor than muscadines. The flavor seems slightly floral to me and I love it!
No pressure cooker involved and very little time involved. I'd love to hear and see pictures of your jams and jellies and let me know how they turned out.
Jelly making is a simple science so no secret recipe to share here. I just followed the directions on the powdered pectin box for concord grape jelly.
If you don't get quite enough juice from your grapes, just add up to 1/4 cup white grape juice from the fridge if you have it or apple juice will work in a pinch. If you are lucky enough to raise muscadine or Scuppernong grapes, then by all means run outside and pick a few more to make up the difference.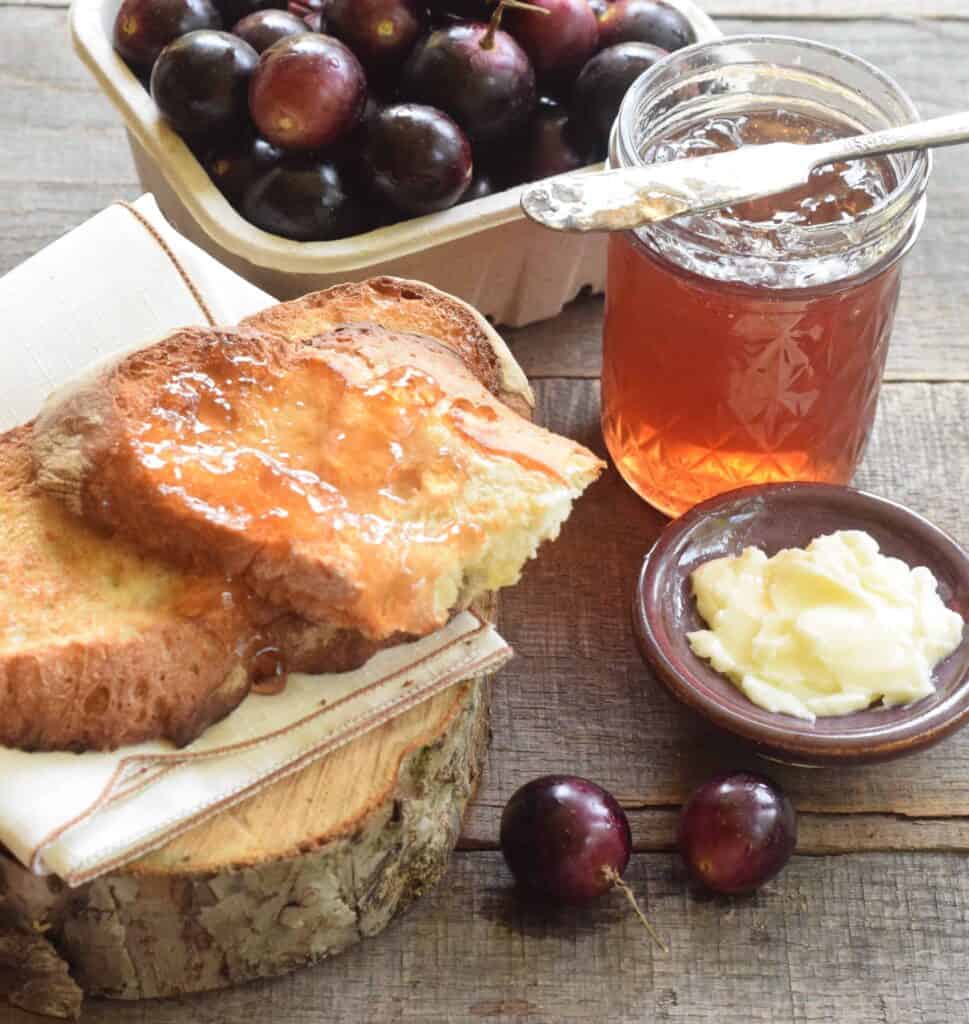 The Southern Living Little Jars, Big Flavors cookbook (I developed several of these recipes and was the food stylist on the book) also has a recipe for Scuppernong Jelly.
Note: The log slab in the pictures is from a pecan tree that grew in my parents yard in Arkansas. We planted it when we were small children and watched it grow as we grew up and produce pecans until just recently when my brother had to cut it down for my parents. My mom gave us all a few of the slabs to remember it. I have a candle on one of them in my kitchen and put a couple of them in my photo styling kit.
For the recipe, follow the directions on the box of Sure Jell powdered pectin for Concord grape jelly.