Join me as I show you my recent adventure in Dothan, Alabama where I learned the process of how to grow and harvest peanuts on the Farm-to Table Peanut Harvest tour. March is National Peanut Month so it's the perfect time to share my recent peanut journey with you along with some peanut and peanut butter recipes, as well!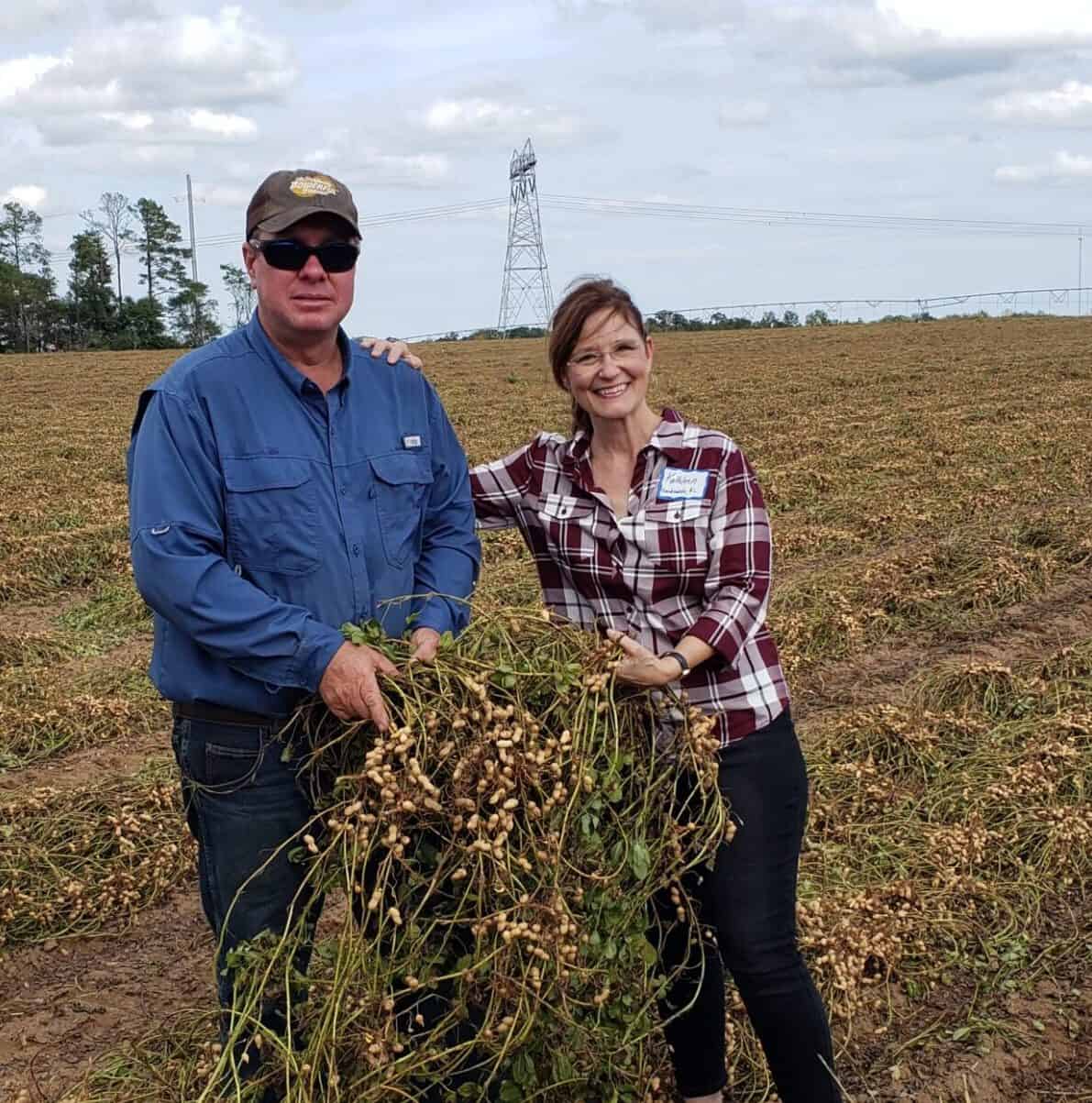 The three day tour was hosted by Southern Peanut Growers, a nonprofit trade association representing peanut farmers in Georgia, Alabama, and Mississippi, and Alabama Peanut Producers Association, voluntarily funded by peanut growers and directed by growers.
Why is Dothan Alabama called the Peanut Capital of the World?
Because approximately half of the peanuts grown in the United States are grown within a 100-mile radius of Dothan.
I learned there are six steps to growing and harvesting peanuts
Planting
Pollination
Digging
Drying
Picking
Grading
Watching the process was fascinating. I did not know peanuts were 25 to 50 percent moisture when first dug. They have to be dug up with special machines that cut the tap root and lay them upside down all in one motion so the peanuts are exposed to the sun to dry. They are dried to 10 percent moisture before storing.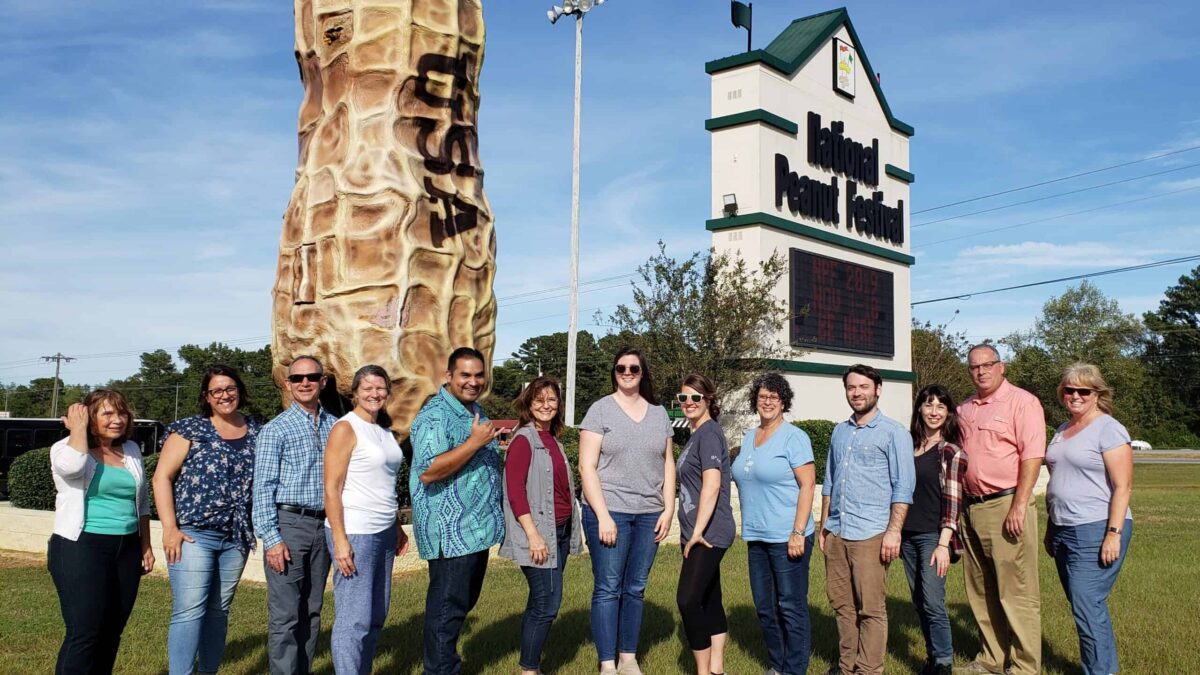 I was honored to spend a few fun-filled days with this talented group of chefs, food editors, podcast content creators, and dietitians from around the United States! You may recognize Hawaii chef Felix Tai from the Food Network. (To my left)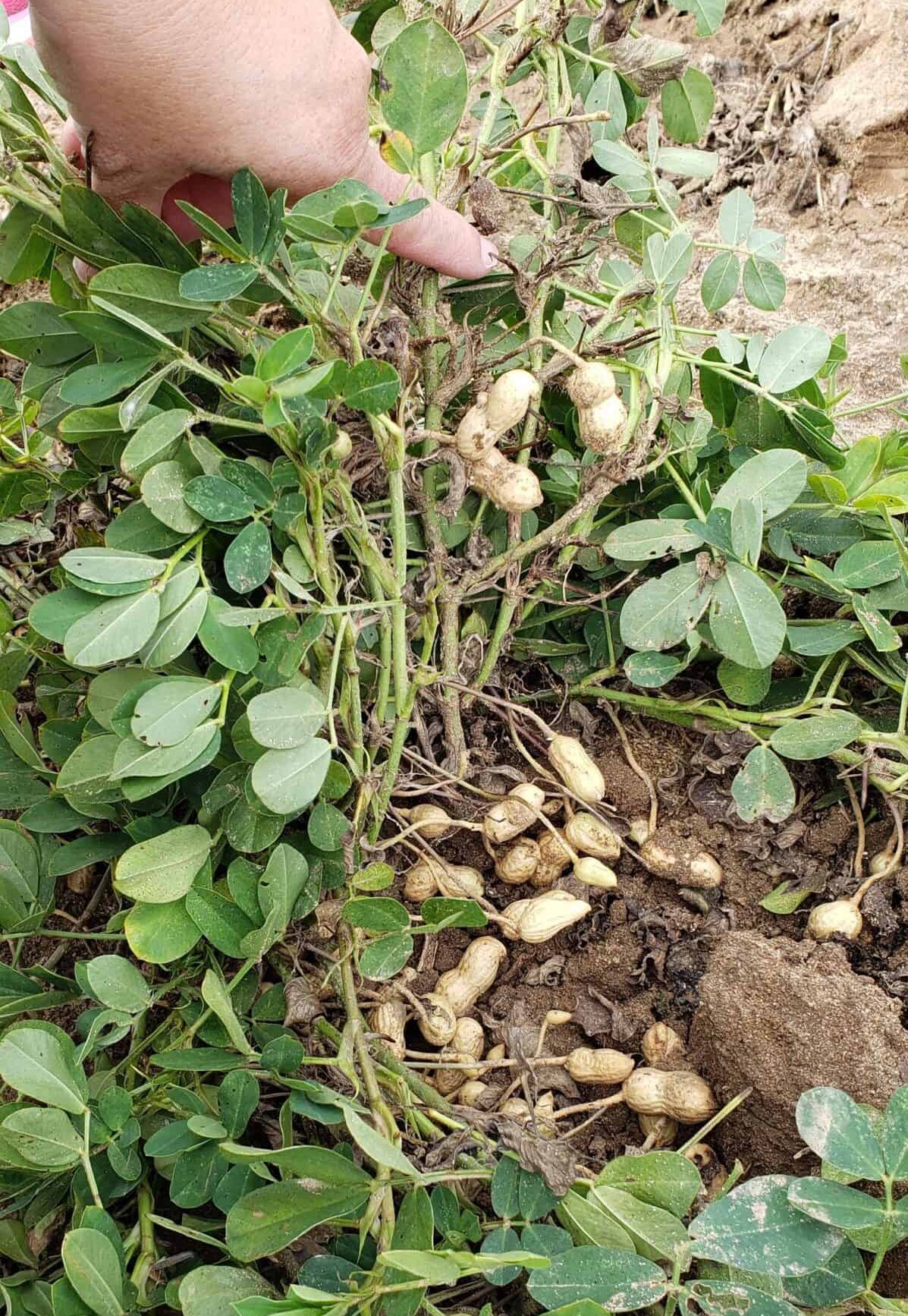 My dad grew peanuts several years in his garden in Arkansas, so this wasn't the first time I'd seen peanuts harvested, but certainly the first time on such a grand scale and with tractors with combines as tall as some buildings!
I loved that this young man was helping his father on the farm. Not many farms these days are handed down to today's generation. Third generation farmers are becoming fewer and fewer as less young people are returning back to the farm. His faithful companion was by his side.
I learned an incredible amount of information on the Field-to-Table Tour and I am excited to share it with you.
Some surprising facts about peanuts
Alabama has about 900 peanut farmers
By law, any product labeled "peanut butter" in the United States must be at least 90% peanuts.
Georgia is the largest producer of peanuts in the U.S.; Alabama is ranked second.
There are approximately 810 peanuts in an 18 ounce jar of peanut butter.
Americans consume 700 million pounds or 3.3 pounds per person of peanut butter per year. (I am above average here!)
94% of American households have a jar of peanut butter. ( I have one creamy; one crunchy; one natural.)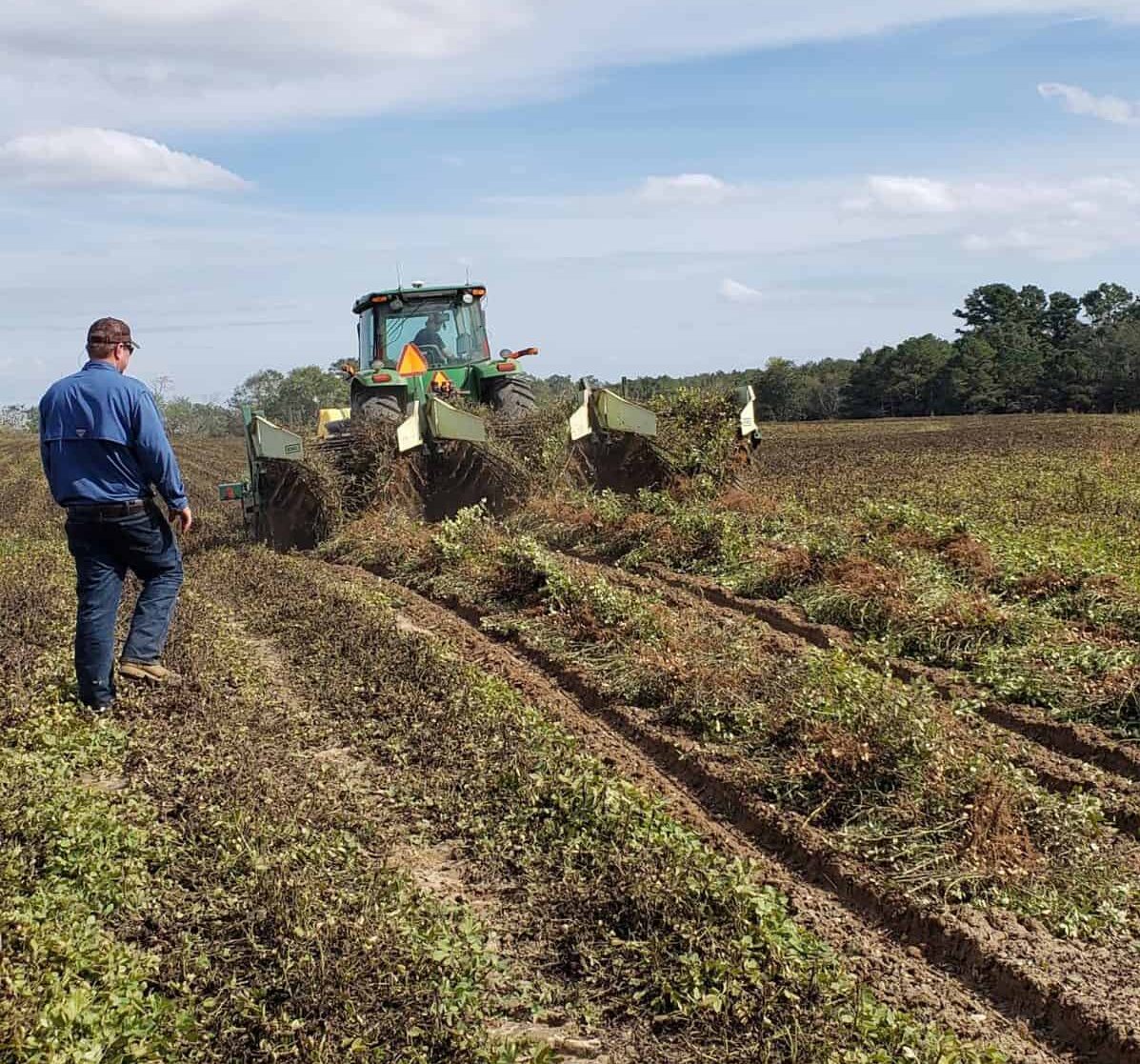 Another interesting thing I learned was that these "tractors" are equipped with GPS technology. That's right, when the peanut grow over the planting rows and completely cover the ground, the farmers can't even tell where the rows are. That's where the GPS comes in handy. The GPS can tell exactly where the row begins and ends and everything in between.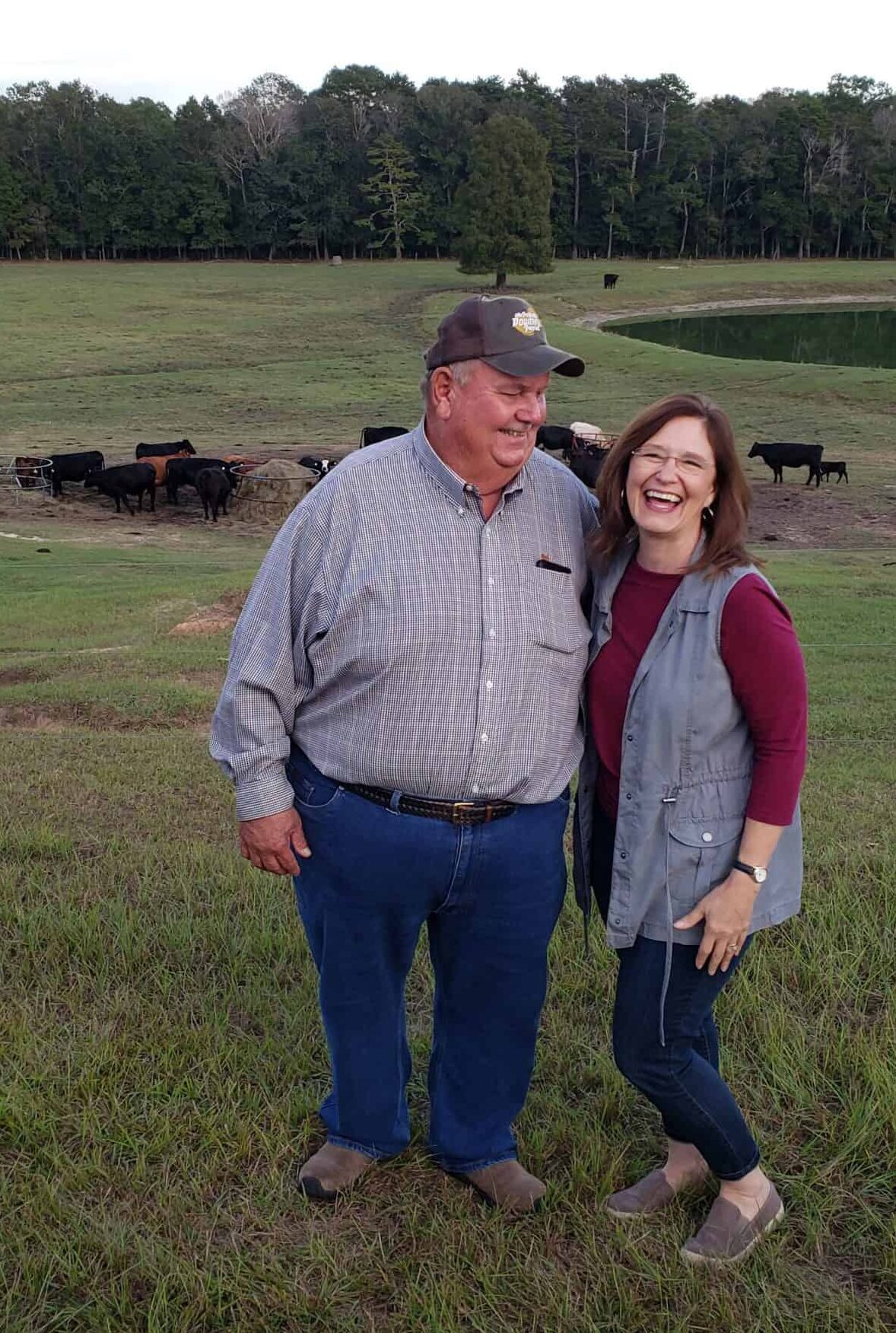 The farmers we met were so genuine and hospitable and passionate about farming. Mr. Fred Helms, Dothan Alabama, hosted the whole log of us at his home on his farm for an old fashioned BBQ....and boiled peanuts!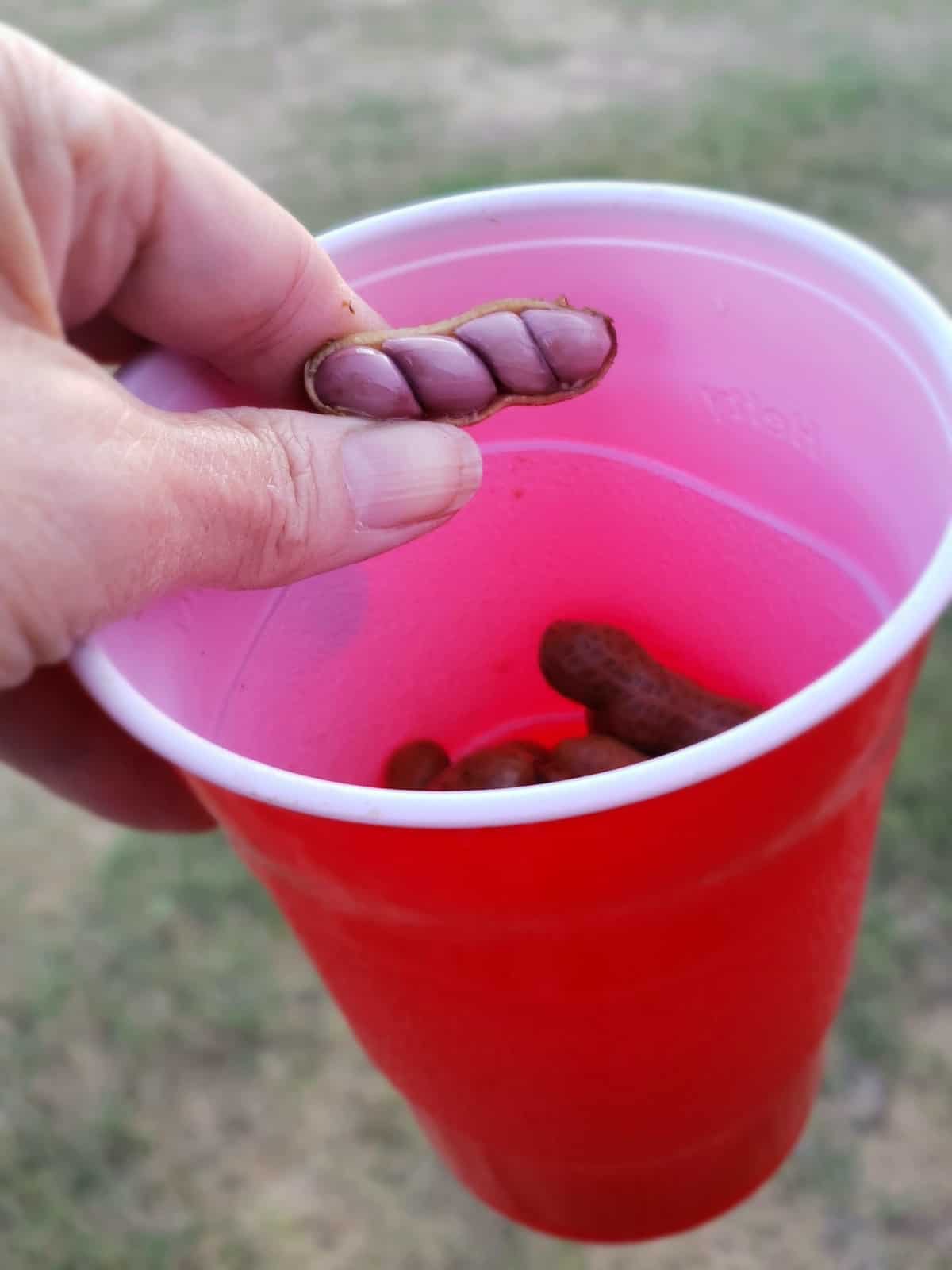 Now, if you've read my story about my first experience with boiled peanuts on my post Instant Pot Boiled Peanuts, you know I didn't love them at first. I didn't even think I'd like them!
I do love boiled peanuts and that's actually how I met Leslie Wagner, Executive Director, Southern Peanut Growers. I was demonstrating how to make boiled peanuts in the Instant Pot at the Birmingham Southern Women's Show and the Southern Peanut Growers booth was right next to the stage.
I have only made boiled peanuts from dried peanuts. Remember, they dry them to 10 percent moisture. Mr. Helms had a huge slow cooker full of what he called "green" peanuts when we arrived. They were the best I'd ever had! So tender, but not mushy. Salty slurpy goodness.
What is the difference between green and raw peanuts?
Green peanuts are basically fresh picked peanuts so they have a much higher water content. Therefore, they must be refrigerated. Raw peanuts are peanuts that have not been cooked or roasted, just dried to about 10 percent moisture. Green peanuts are not readily available at larger grocery stores but if you are lucky, you will find them at farmers markets or at a stand alongside the road near peanut farming country.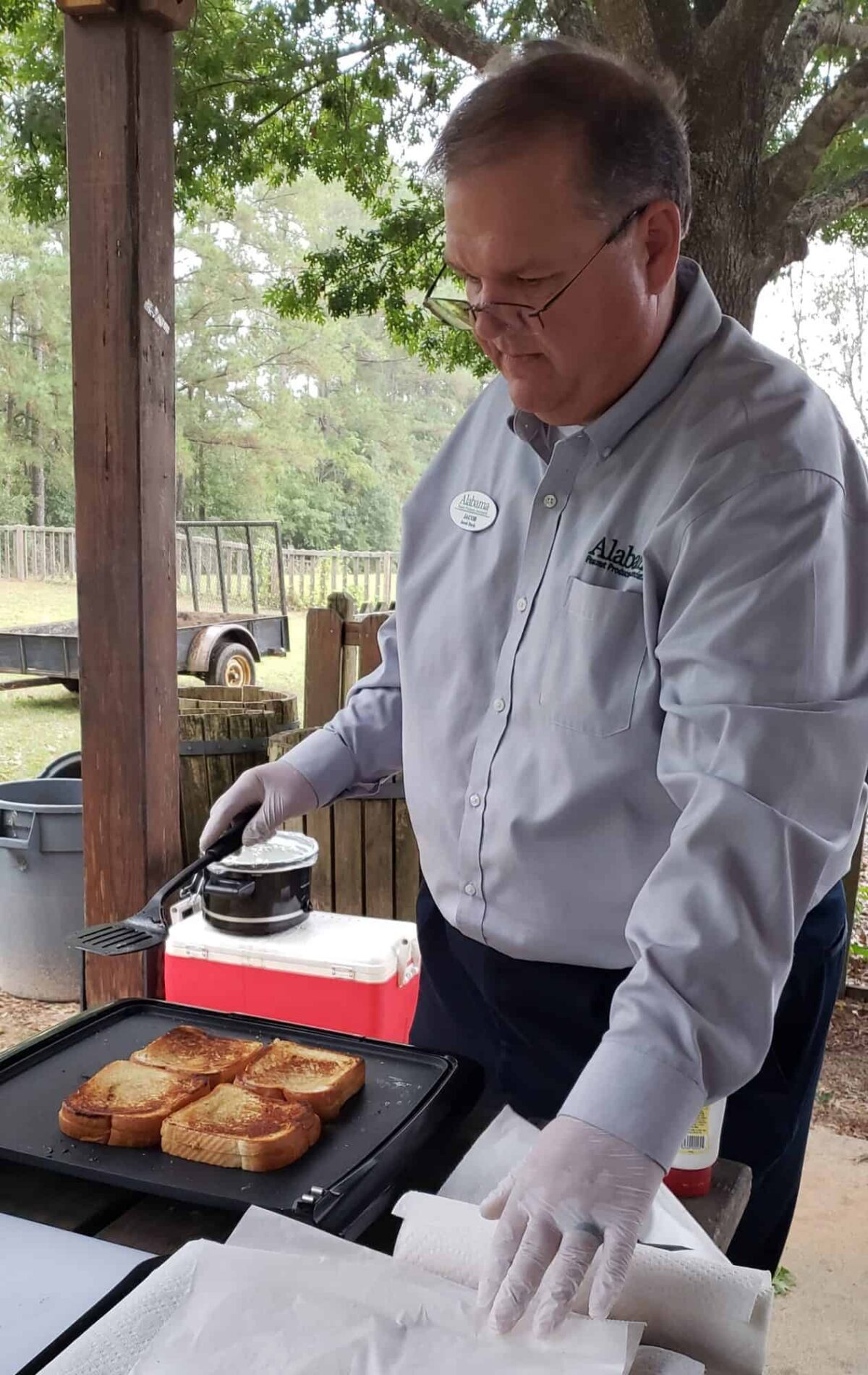 We were treated to another peanut delicacy-Grilled Peanut Butter and Jelly Sandwiches- while we waited on for the fish to fry at Landmark Park.
Why have I not had this simple, yet scrumptious concoction? One of our hosts making the sandwiches on the griddle said they usually use apple jelly when they make these because the grape tends to turn gray when mixed with the peanut butter and they liked the apple jelly taste. He cut them into quarters and passed them around and we were soon back in line for more!
Alabama Farmers Federation's Neighbors Magazine wrote a story on our adventure and caught me savoring a spoonful of warm peanut butter right off the assembly line at Golden Boy Foods in Troy, Alabama. Click the image to read the article.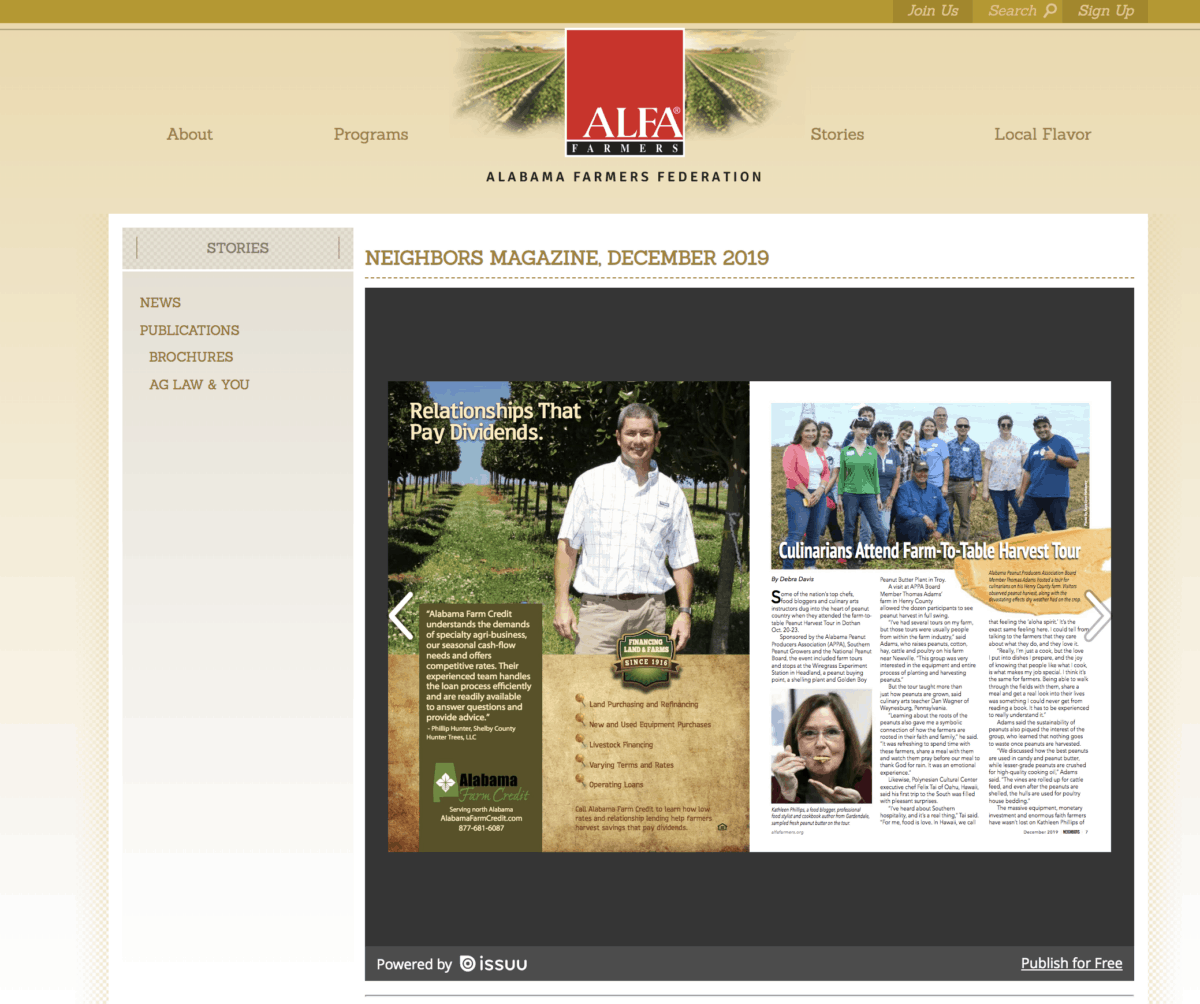 I hope you have learned something you didn't know about peanuts from my Farm-To-Table Peanut Harvest Tour story.
If you love peanuts and peanut butter as much as I do, check out my recipes below. I developed the Honey Roasted Peanut Pie for Southern Peanut Growers.
Peanut and peanut butter recipes you will love
Instant Pot Chocolate Peanut Butter Cheesecake
Be sure to follow me on Facebook, Instagram, Pinterest and Twitter . Don't leave before you send me your email address here or down below so you don't miss a single post on my Southern shortcut recipes!