More than demonstrating Southern shortcut recipes for the holidays, our Holiday Cooking Show is a fun, lively night full of door prizes, silent auction, FREE dessert and Panera Bread coffee/hot chocolate bar, and more!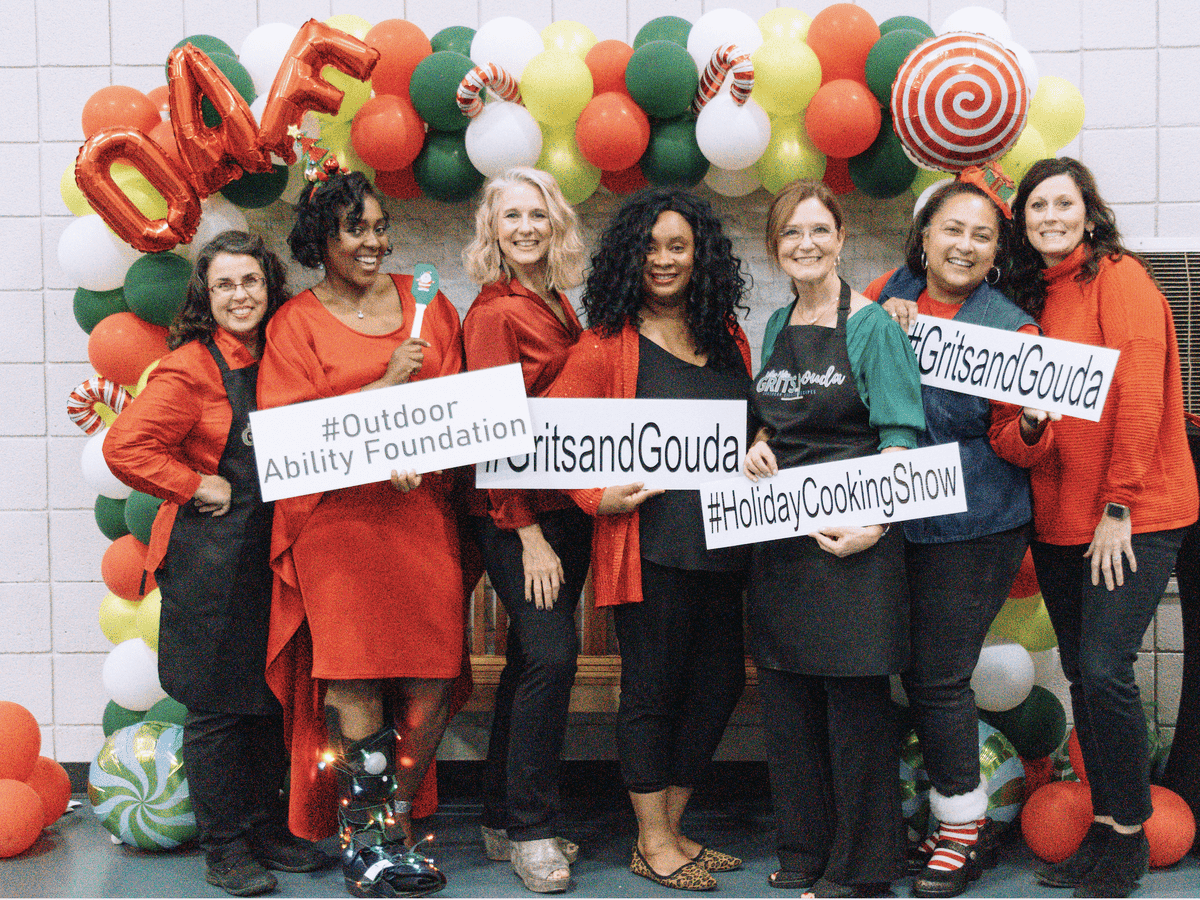 UPDATE: We are SOLD OUT of general admission tickets and VIP tickets. Our waiting list is also full.
Fundraiser
Our 6th Annual Holiday Cooking Show, October 23, 2023 at the Gardendale, Al civic center is a fundraiser for Outdoor Ability Foundation.
OAF was founded by my husband and son to present adaptive equipment including all terrain outdoor wheelchairs to disabled kids that love to hunt and fish.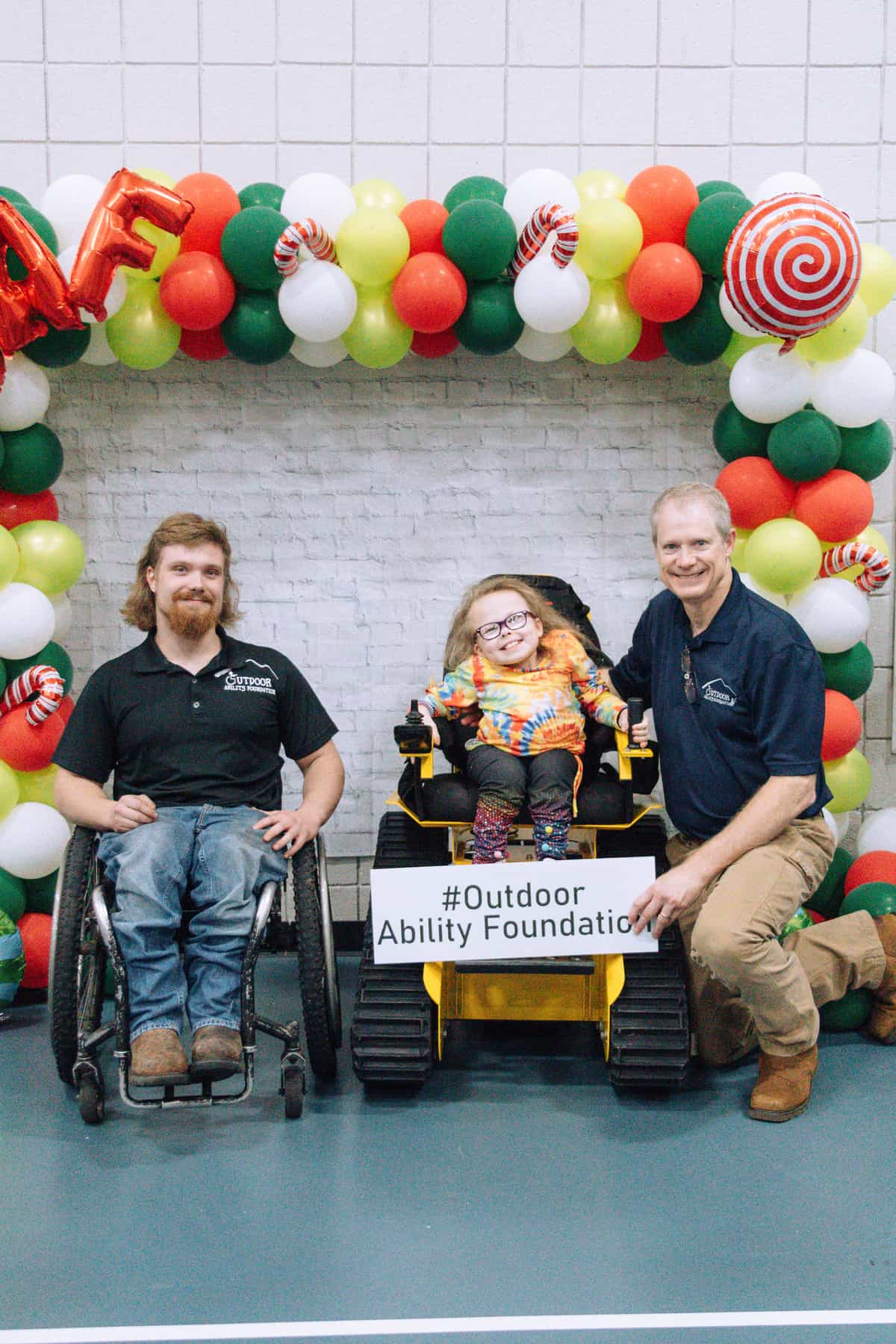 When and where is the Holiday Cooking Show?
2023 Holiday Cooking Show is October 23
6pm Gardendale, Alabama
Gardendale Civic Center
The Gardendale Civic Center is located at 857 Main Street, Gardendale, AL.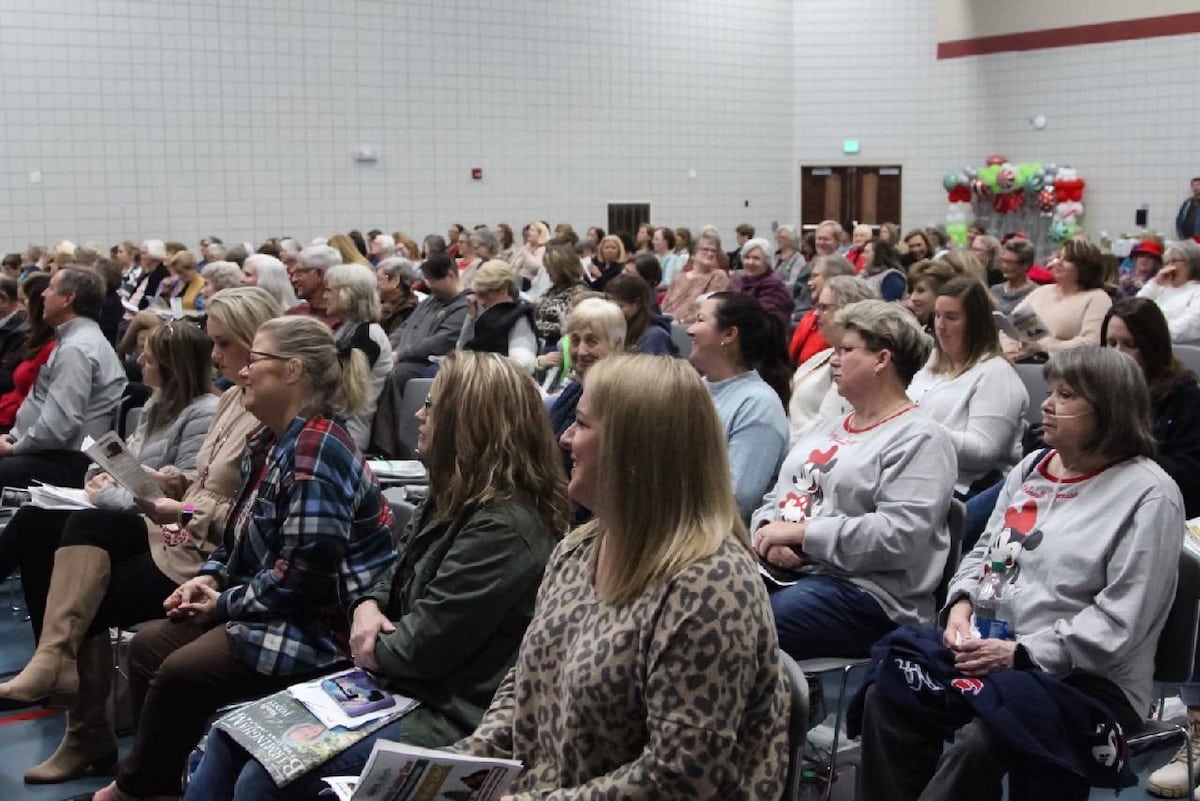 How much are tickets?
General seating tickets are $20 while they last. VIP tickets are $50. (VIP tickets sell out quickly) Tickets for 2023 Holiday Cooking Show went on sale September 7th at Outdoor Ability Foundation.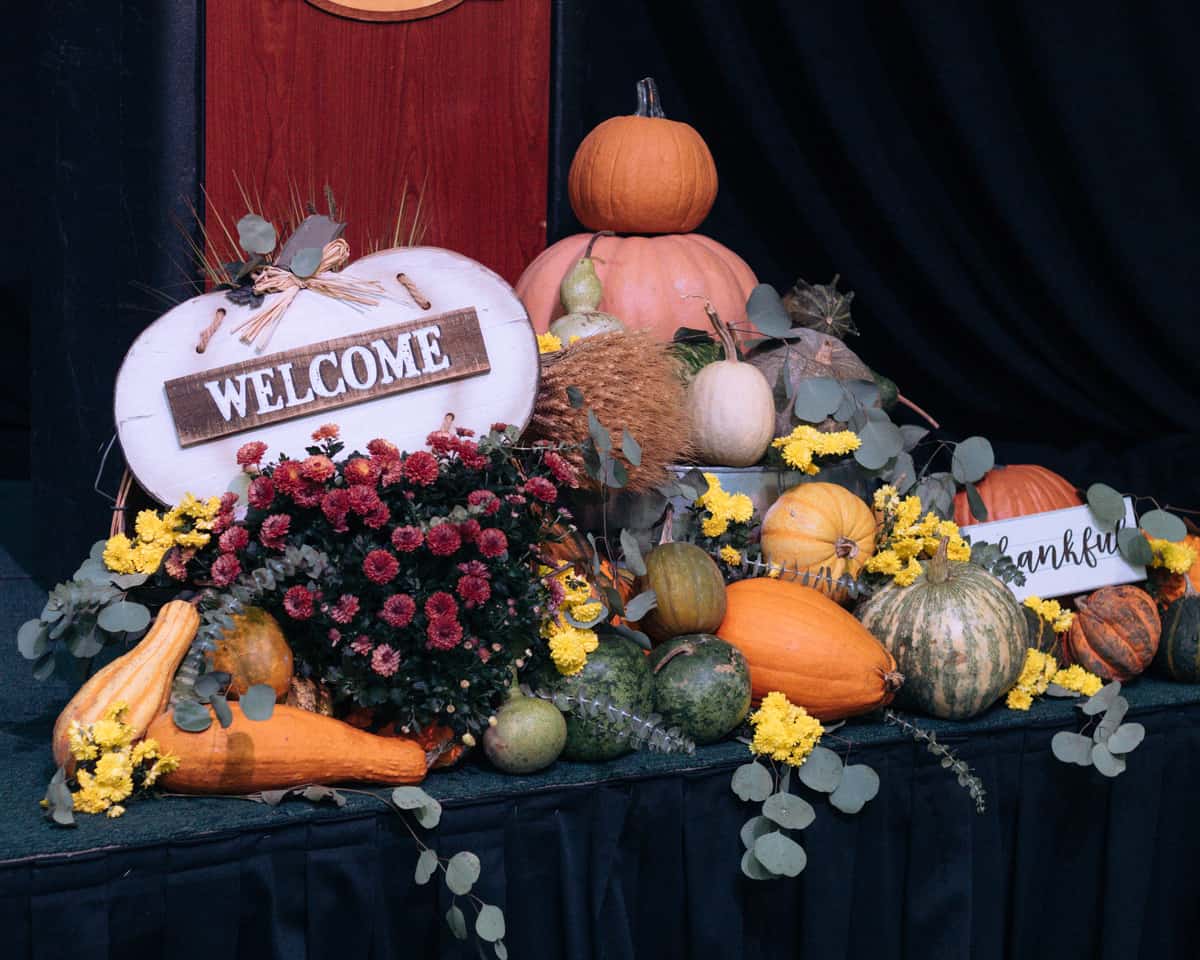 Where do I get tickets?
Since this is a fundraiser for Outdoor Ability Foundation, there are no paper tickets printed. Buy your tickets online at Outdoor Ability Foundation. If you absolutely cannot pay online, email us at gritsandgouda@gmail.com and we will make arrangements for you.
Follow Grits and Gouda on Facebook for show updates!
Everyone will receive an email confirmation within 24 hours of buying tickets online. Everyone will check in at the show registration table before entering the exhibition hall. So, allow plenty of time to check in. We limit seating to 200 people!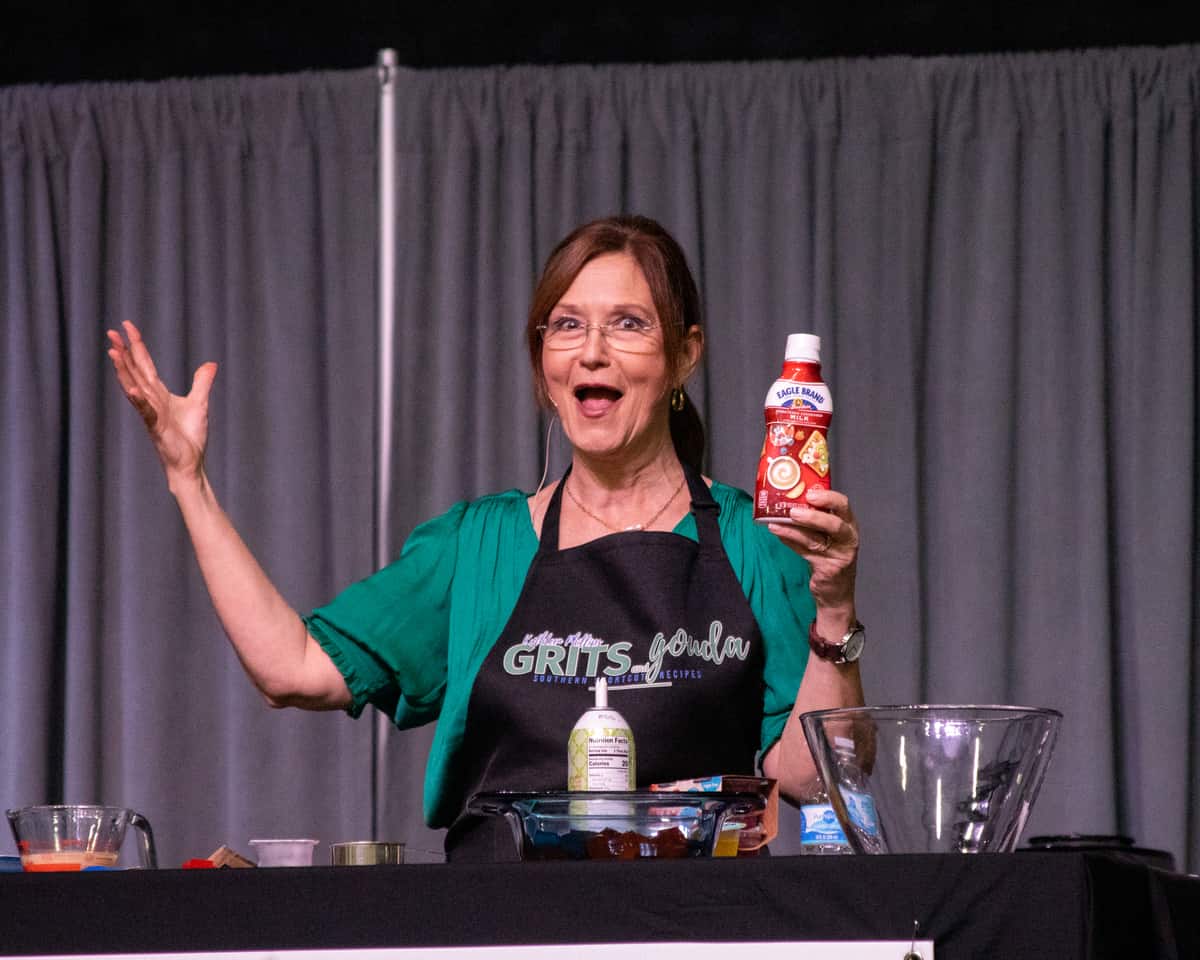 Is it just a cooking show?
No! It's so much more!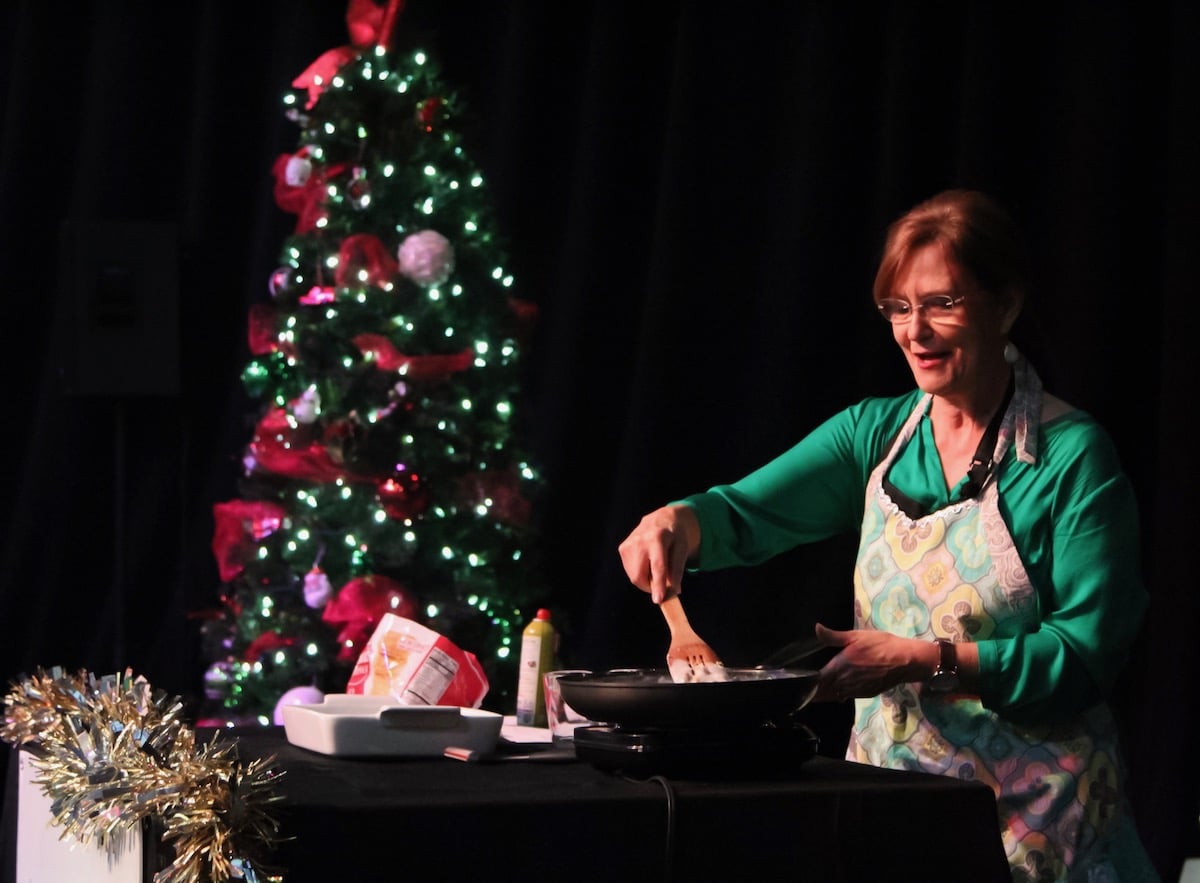 It's a fun, lively and entertaining show! I have a whole squad of friends helping to put this show together!
Southern shortcut recipes I have hand picked recipes that are perfect for your Thanksgiving and Christmas meals and parties. Expect decadence when it comes to dessert, but not lengthy recipes.
Door Prizes! We have sooooo many excellent door prizes such as restaurant gift cards, kitchen tools, and so much more! All ticket holder names will be pre-printed and entered in all door prize drawings.
Silent auction from 5:15pm-6pm and again at intermission.
Past year items have included a 6 Quart 9-in-1 Multi-Function Duo Plus Instant Pot ($99), Ninja Foodi digital toaster/air fryer oven with flip away storage ($229), 1 year FREE Shipt delivery +$250 shopping credit, $100 basket of Alabama-made products, hand-crafted waxed canvas ladies bag from Southern Maker Biscuit Leather company, Anniversary night out (hotel, restaurant, Red Mountain Theater tickets), air fryer, Spa & Fitness package, Sur la Table $100 gift card, Oxo Good Grips POP 5 piece baking set, and so much more! 2023 Silent Auction items will be listed starting in September.
FREE Dessert during intermission! Yep, that's right. Panera Bread's delicious cookies!
Order a box dinner from Chick-fil-A. Don't have time to eat before you get here? You can preorder from a limited menu from Gardendale Chick-fil-A and it will be there when you arrive starting at 5:15! You can eat at your seat or we will have limited seating with tables in the silent auction room. (Registration and silent auction starts at 5:15.)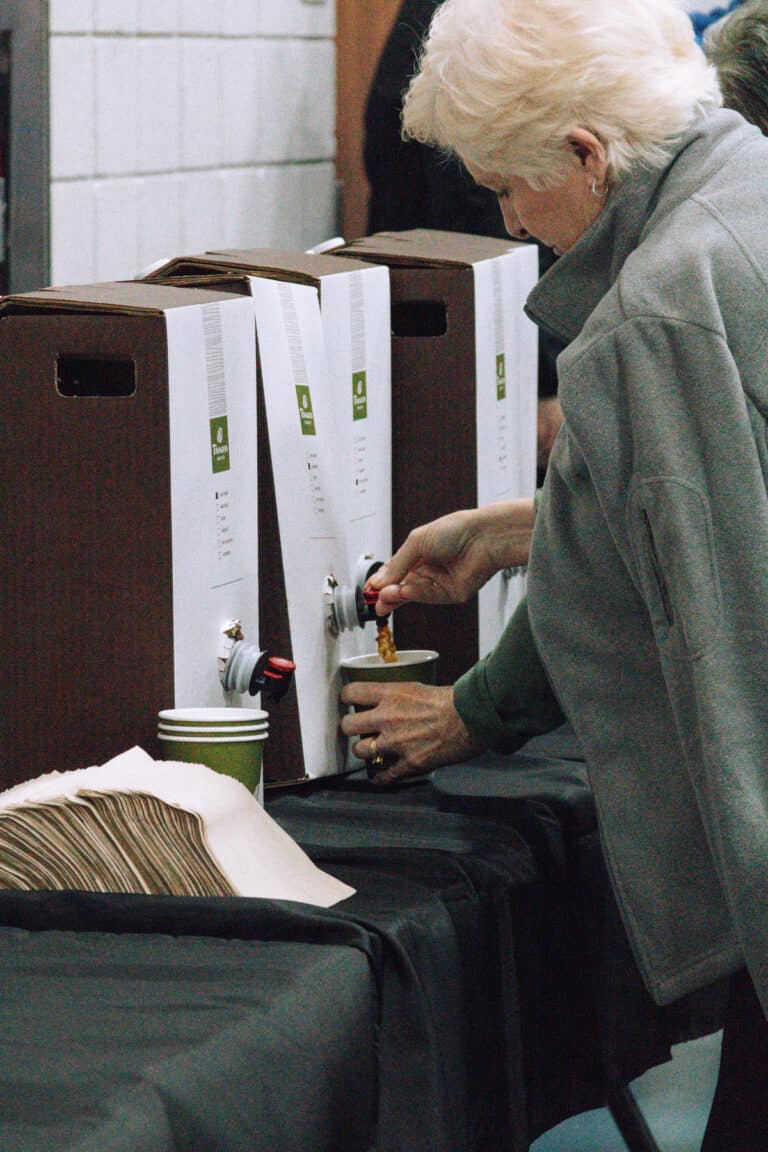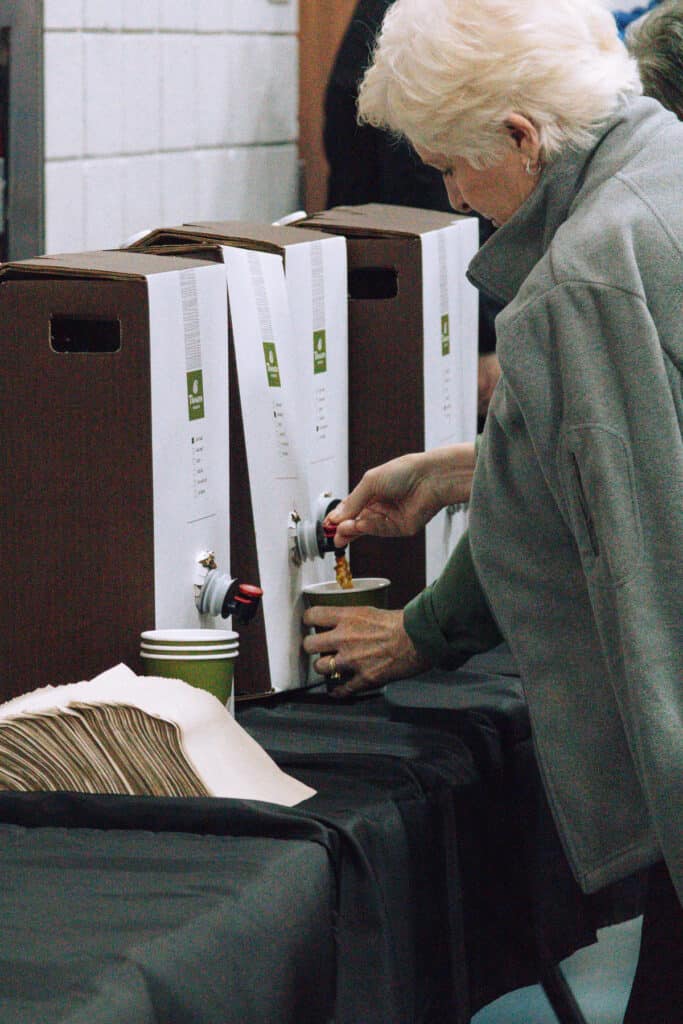 FREE Coffee/Hot Chocolate Bar by Panera Bread Enjoy coffee or hot chocolate with you dessert while viewing the silent auction during intermission.
Recipe Booklet and Program The program doubles as a free recipe booklet with all the recipes demonstrated at the Holiday Cooking Show. Many recipes were created just for the cooking show and not even on GritsAndGouda.com yet.
Goody Bags Everyone will leave with a goody bag with surprises.
Selfie Station Don't miss our holiday selfie station where you can snap a selfie in front of our Thanksgiving wreath on a door and decorated Christmas tree.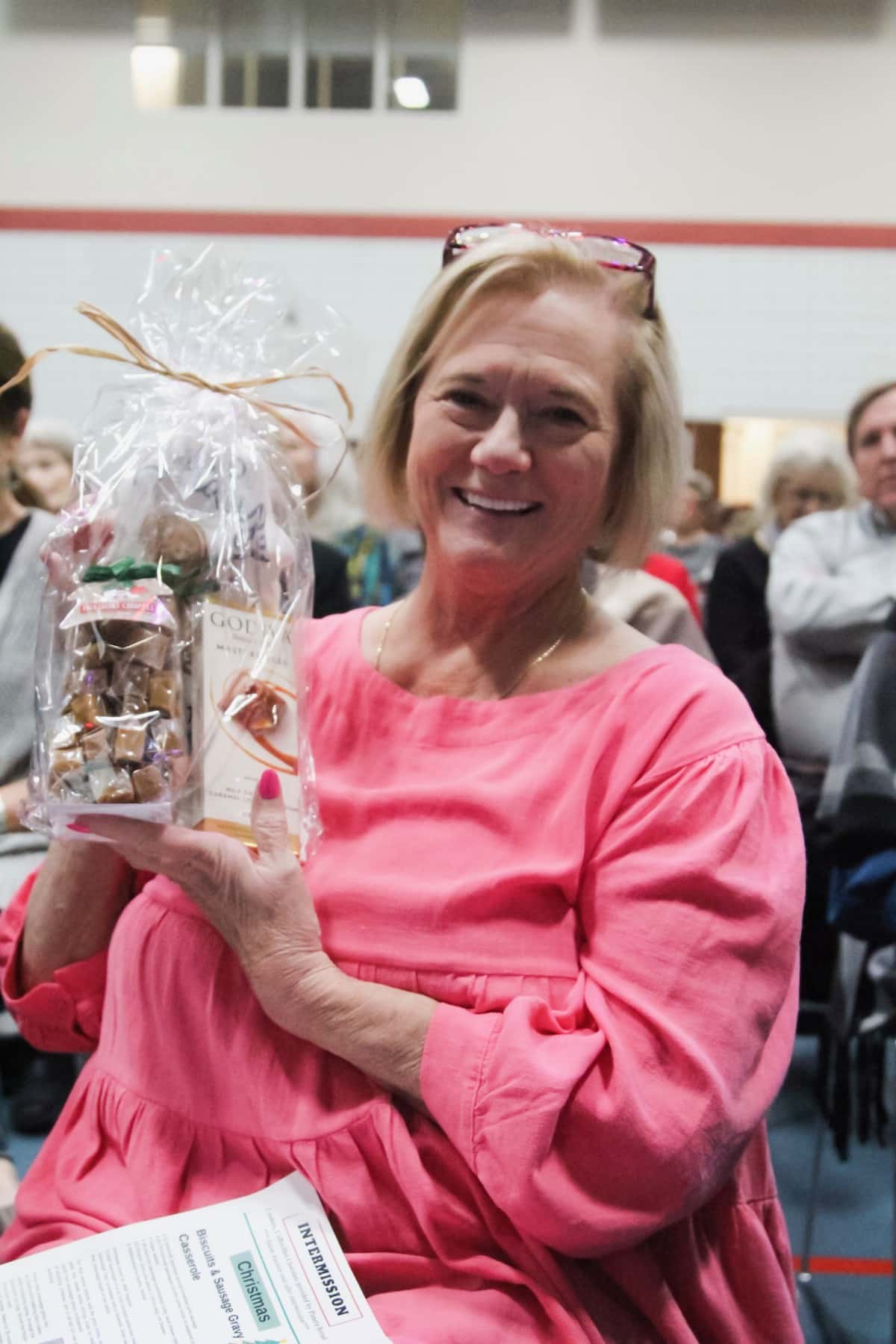 How does this silent auction work?
It is a little different (and easier) than signing your name and having to constantly check back to see if someone bid higher than you.
To save time at the show, you can preorder your silent auction tickets and they will be bundled and ready for pick up in a different line at the silent auction.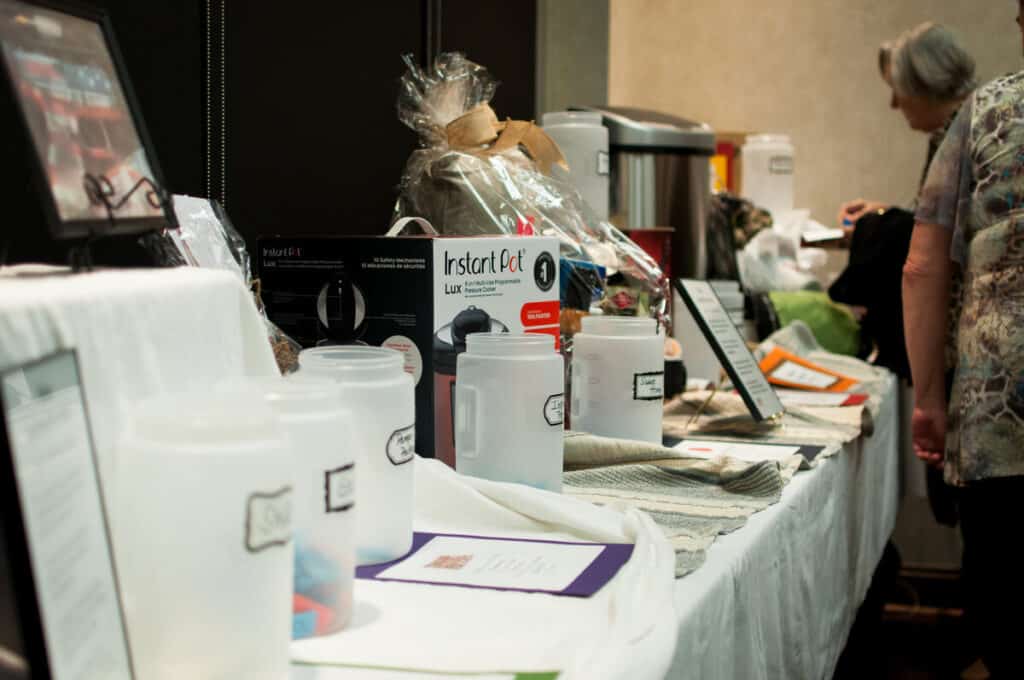 There will be a bucket in front of every silent auction item. Guests will place tickets they purchase in the buckets they hope to win. Each ticket is $5 or 5/$20. The more tickets you place in a bucket, the more likely you are to win that item. One winning name will be drawn at the end of the evening from each bucket.
The civic center also has an ATM near the circle desk in the hallway.
Can I use my credit card at the silent auction and vendors
Silent Auction: Yes, we will have the ability to slide your credit card. Cash is easier.
All show tickets are preordered because we sell out every year. No tickets will be sold that night.
Holiday Cooking Show benefits Outdoor Ability Foundation
The Holiday Cooking Show benefits Outdoor Ability Foundation. OAF, a 501 c 3 nonprofit, was founded by my husband, Scott and son, Grayson, in 2014.
Our son, Grayson, was born with spina bifida. Grayson is now 23 years old, an Eagle Scout, Wallace State Community College graduate in welding, and loves to hunt and fish.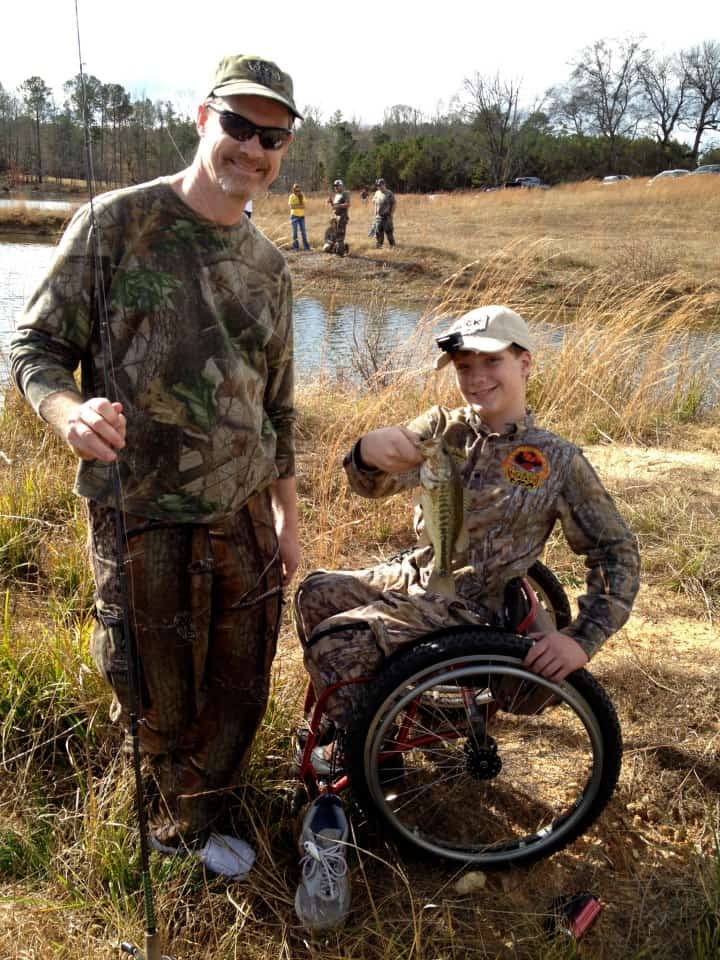 When Grayson was 15 he struggled to navigate the rough terrain of the woods and soggy river banks while hunting and fishing. So, he raised money through car washes, selling my Mississppi Mud Brownies, and community donations to buy a used Action Trackchair.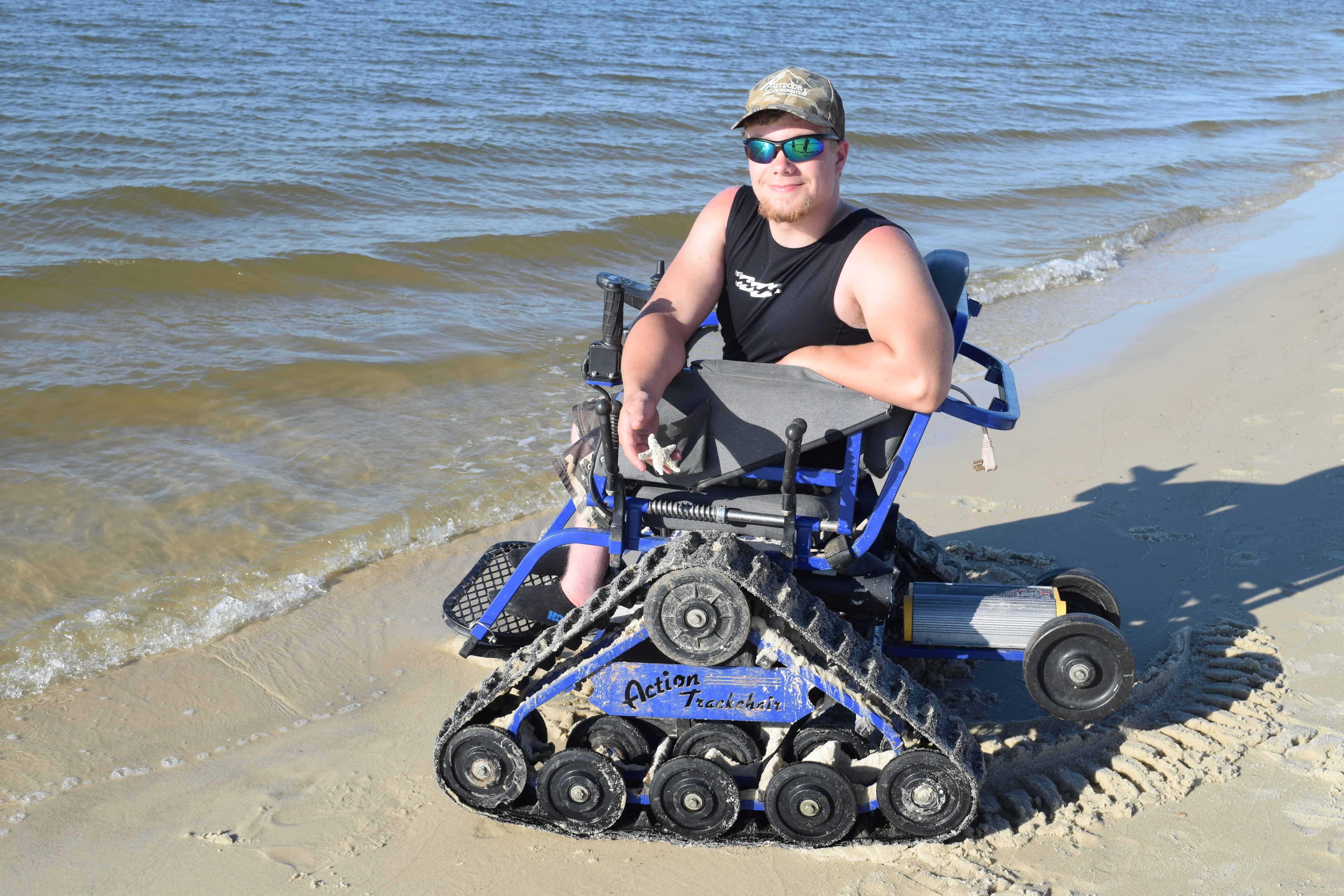 Making a difference, one child at a time.
After experiencing this new independence of being able to go just about anywhere he wanted to hunt and fish, he and Scott wanted to help others have the same freedom. They started raising money by going to outdoor shows like World Deer Expo and Rick and Bubba's Outdoor Expo.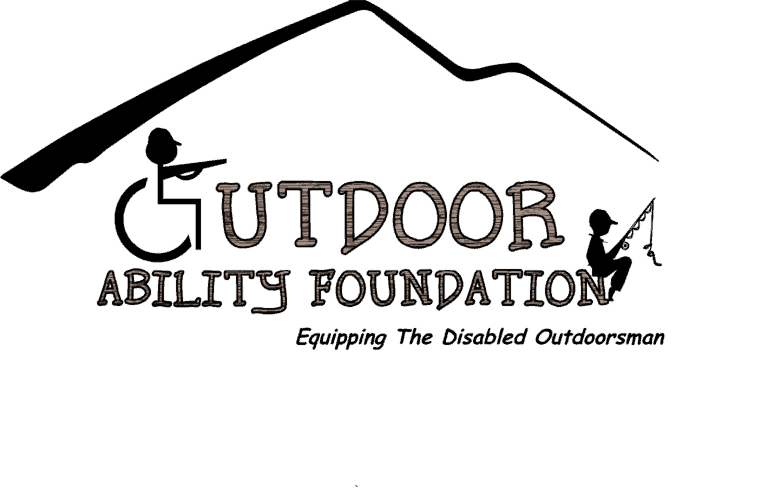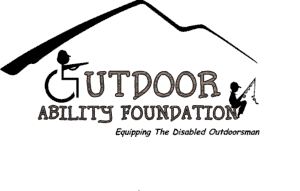 OAF has now helped 23 kids and young adults in 7 states get all terrain outdoor power chairs. Each chair retails for $15,000+.
OAF is sometimes able to purchase demo chairs which helps significantly. Pictures of the recipients are on their website at OutdoorAbilityFoundation.com.
How can I donate to Outdoor Ability Foundation?
To DONATE, visit Outdoor Ability Foundation website.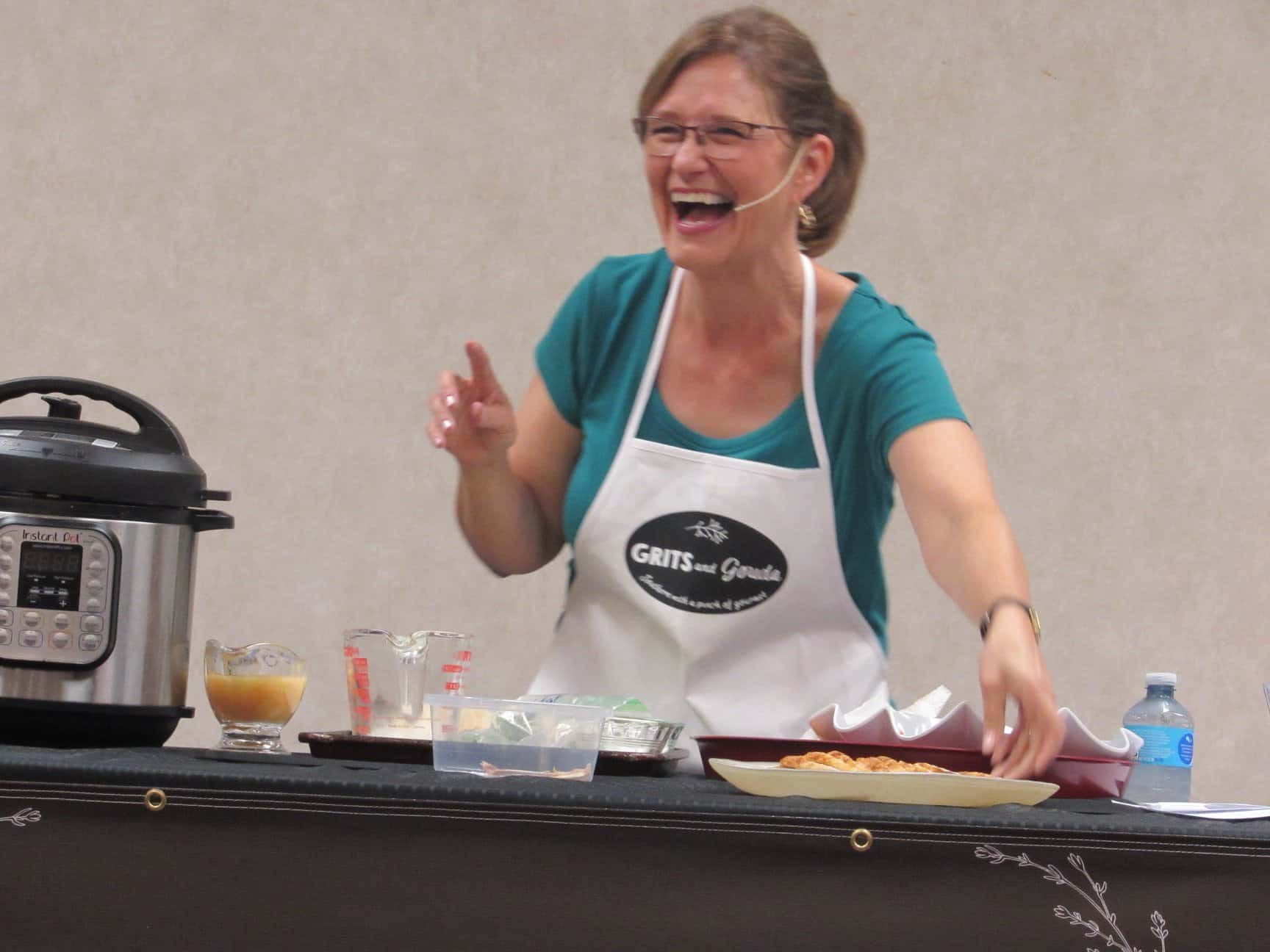 For all Kathleen's Southern shortcut recipes visit GritsAndGouda.com.