What are your favorite sides to make for summer BBQ's, family reunions, and lazy lake days? I made two of mine today on ABC 33/40's Talk of Alabama with guest host Arielle Clay.
It was so fun hearing what ingredients Arielle grew up with in her mom's potato salad-yellow mustard, pickle relish, boiled egg. This probably sounds very much like what you enjoy at your family picnic or potluck, right? It reminds me of my mom's but she always added chopped onion and made her own mayonnaise.
This first video is Part 1 and I'm making Sour Cream and Green Onion Potato Salad with Bacon. My favorite potato chip, sour cream and onion, was my inspiration when I developed this recipe many years ago. I added the bacon because...well...it's bacon!
Click on the picture to watch the video.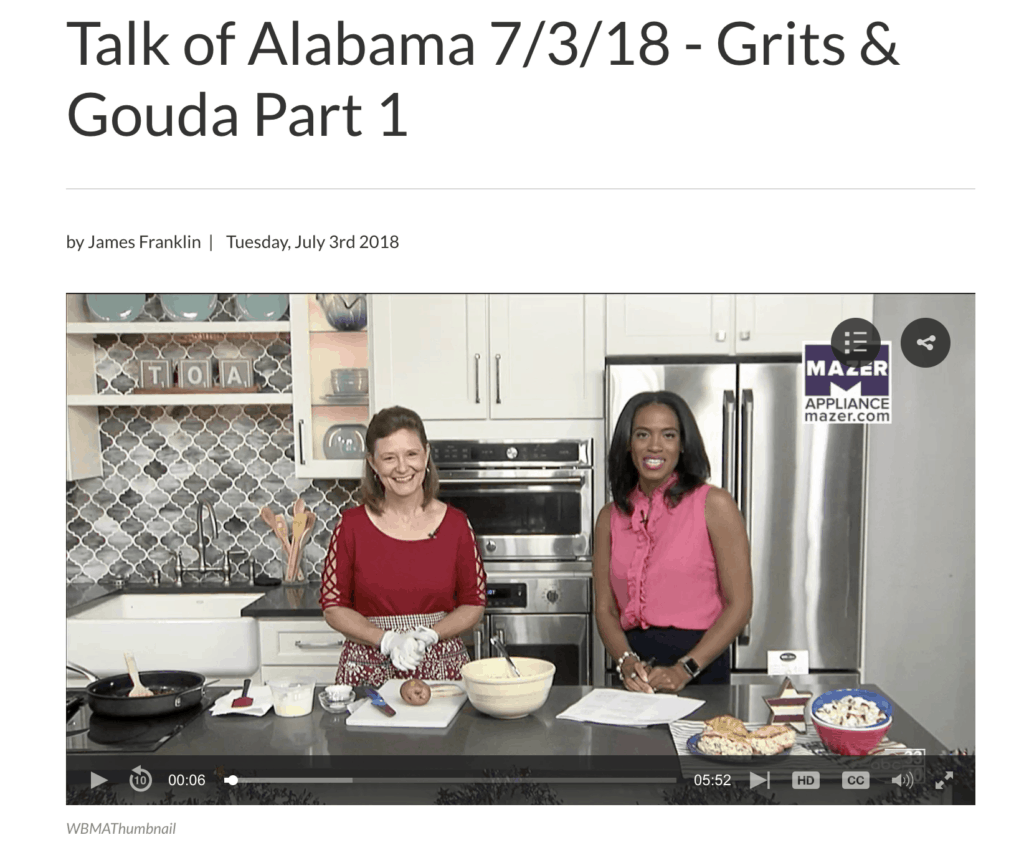 The second recipe for the show was Parmesan Artichoke Chicken Salad. This was one of my most popular items on my menu when I catered as The Occasional Gourmet.
It is not your typical chicken salad. Think Artichoke Dip with Parmesan cheese and artichokes and you will get the idea of the flavors. I left out the green onions today because the potato salad also had them but I think it adds a lot of flavor to the chicken salad.
The shortcut to the recipe (because you know I usually have a shortcut) is using a rotisserie chicken. I use both white and dark meat for the most flavor but if you prefer you can also use baked chicken breasts.
Click on the picture to watch the video.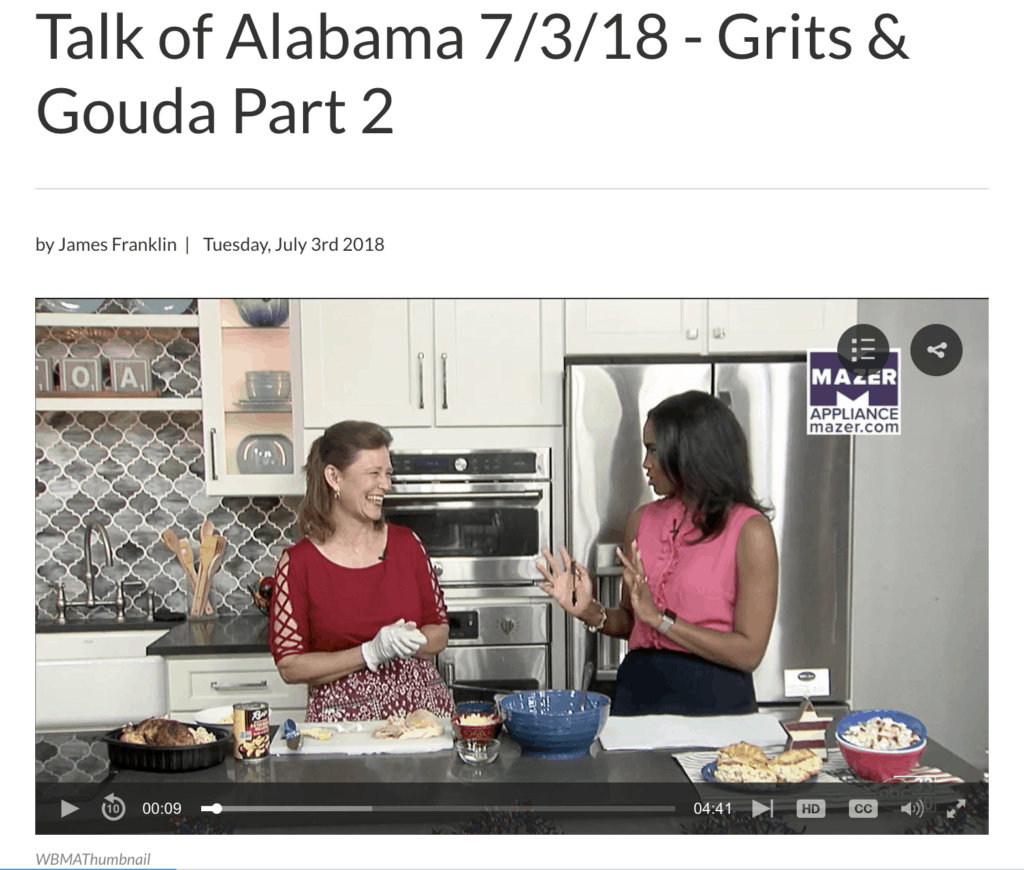 As a fun ending to the show Arielle and I pulled the wishbone from the rotisserie chicken. You have to watch the video below to see who won.