Maple Pecan Pie Tassies are my version of my mom's pecan tassies. I've been eating bite-size pecan pies longer than I've been making them. I have fond memories of my mom making similar mini pecan pies during Thanksgiving and Christmas for "goody" trays to gift to family and friends.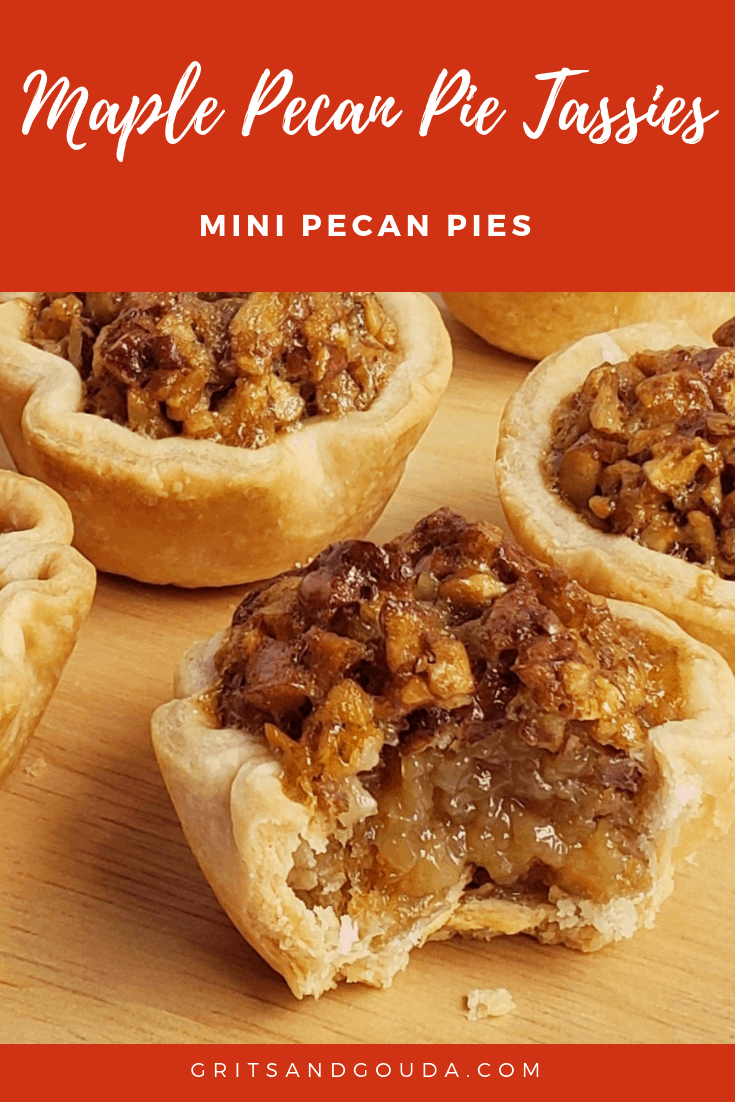 Mom would make dozens and dozens of these (minus the maple syrup) along with trays of homemade candies and confections.
At first, she made her own pie crust but she recently told me that as soon as the refrigerated pie dough came out, she was all in with the shortcut. I am a fan of the refrigerated pie dough for this recipe because I make so many of them at one time.
I love the flavor combination of maple syrup and pecans so I simply added 2 tablespoons of real maple syrup to the filling mixture. I wish I could say I bought it in Vermont, but I bought it at the next best place....TJ Maxx!
How to make Maple Pecan Tassies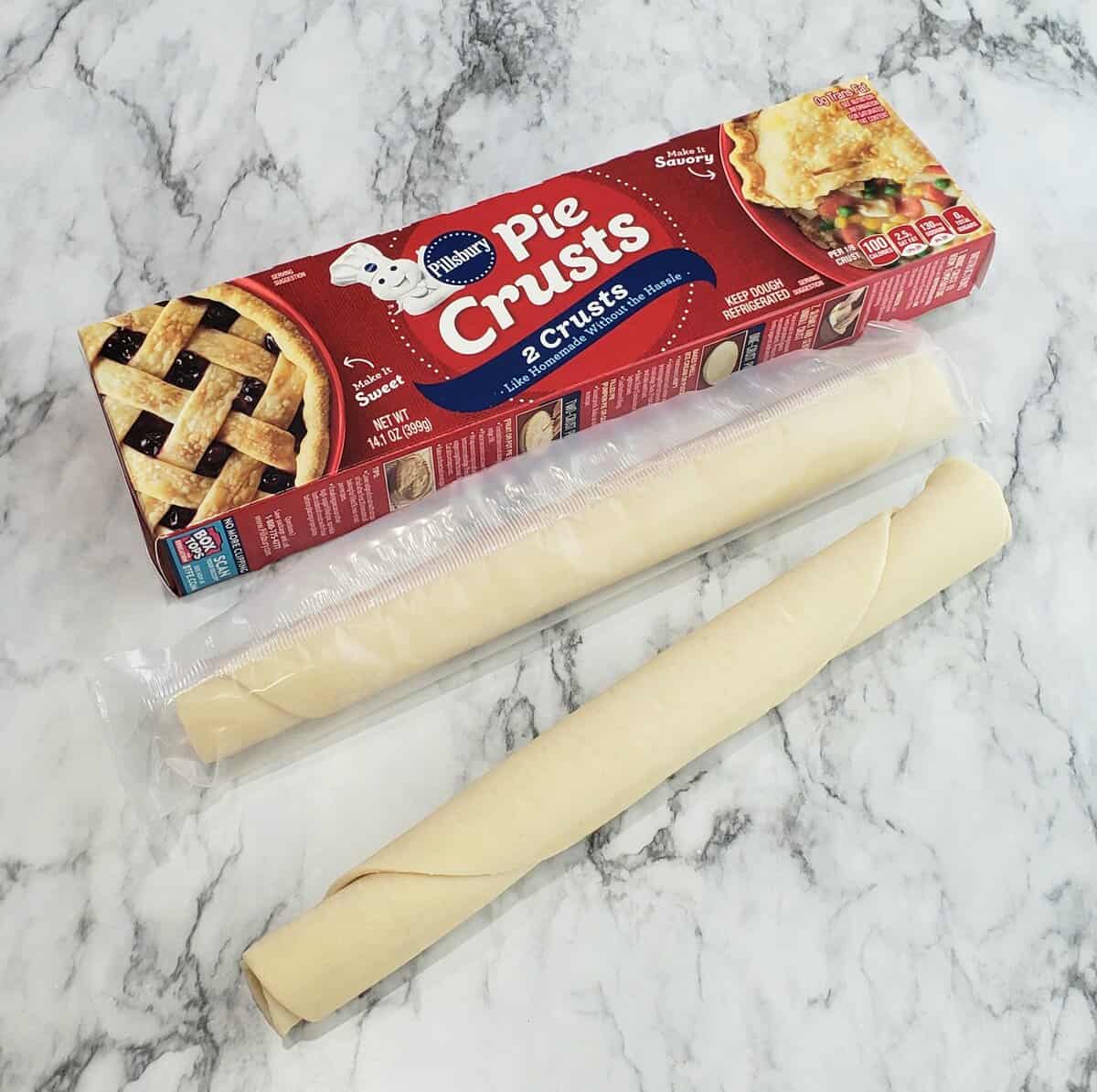 Did you know you can freeze Pillsbury refrigerated pie dough? Yep! So, stock pile it in your freezer while it's on sale to make these mini pecan pies in the fall and my Strawberry Rhubarb Pie in the early Spring.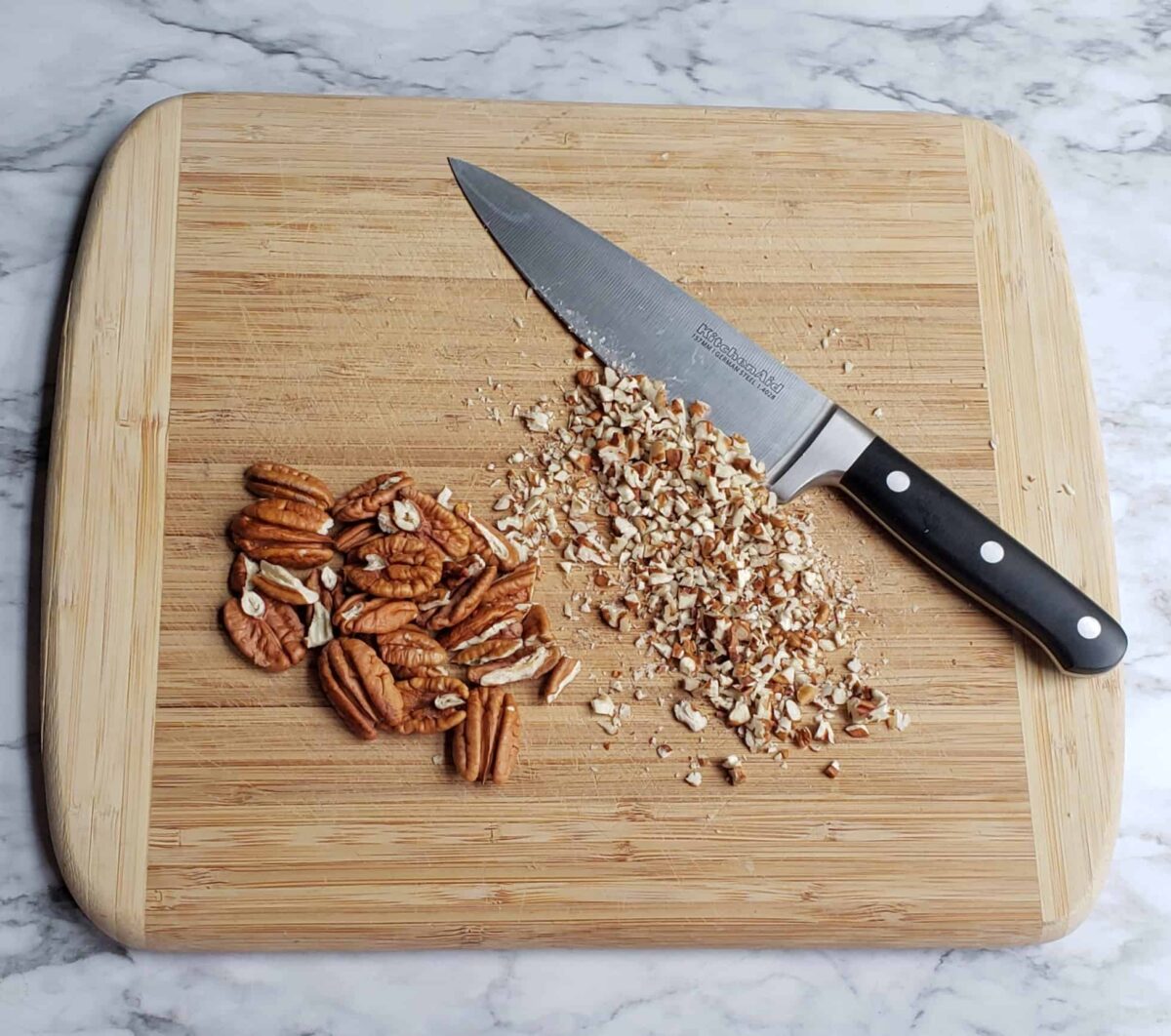 While the refrigerated pie dough sits on the counter for 15 minutes (according to package directions), chop the pecans.
These are local pecans given to me by my church friend, Ken Moore. He picks them up and my husband and son crack them and pick out the "nut meats" while watching tv in the winter. I give Ken and his wife, Becky, treats from my kitchen in return. I love it!
Here in the South, we are big on hospitality so that means I love to share my baked goodies with others. I often have a bag of cookies or container of treats in my purse to give someone every Sunday at church.
What do I use to cut out the pie crust circles?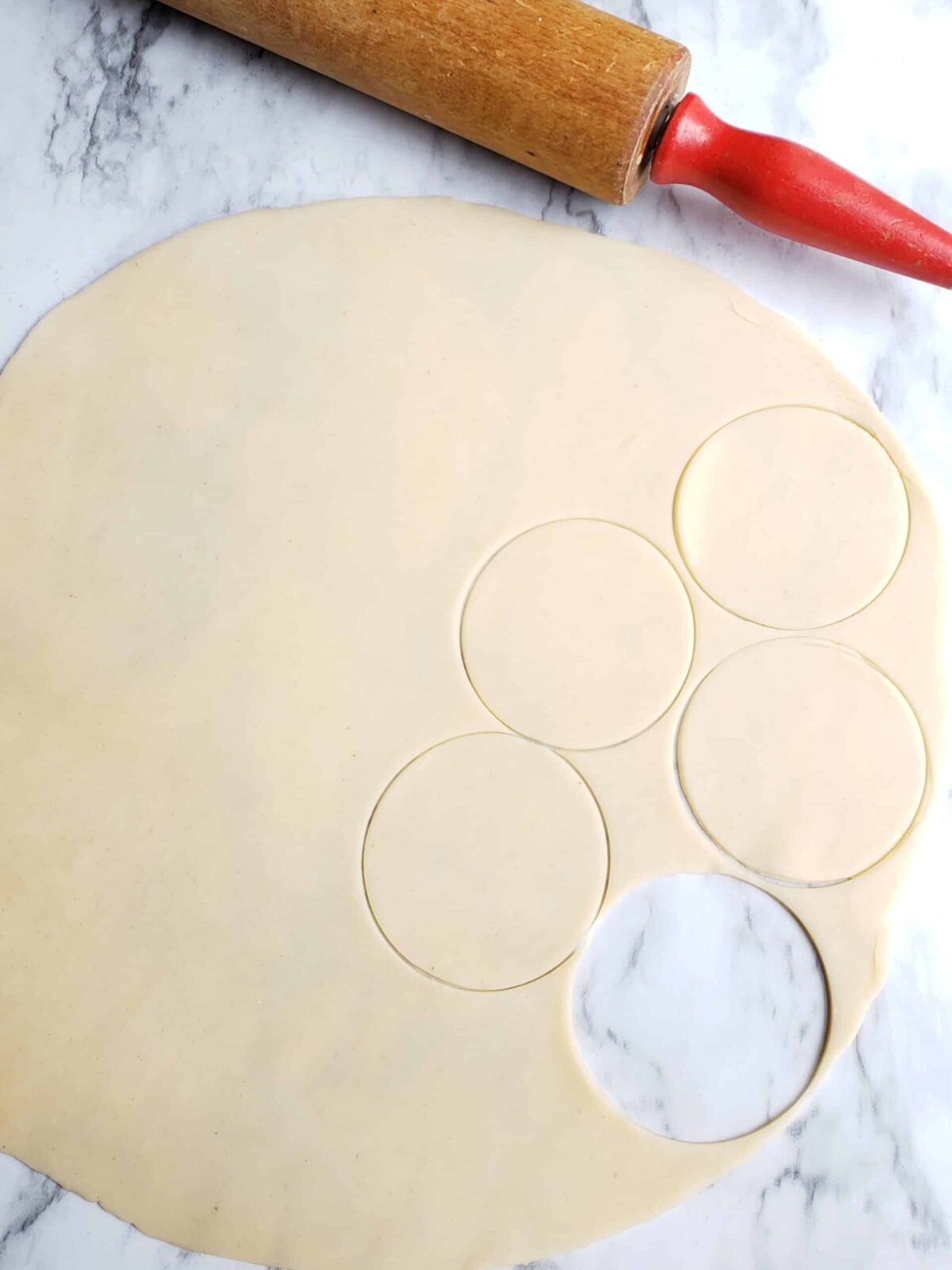 Using a rolling pin, roll the 11-inch round just a little more so that it's a 12-inch round. This makes the pie crust just a little thinner which is the way I like it. Use a 2 1/2 inch cookie cutter or the top of a plastic stadium cup also works well.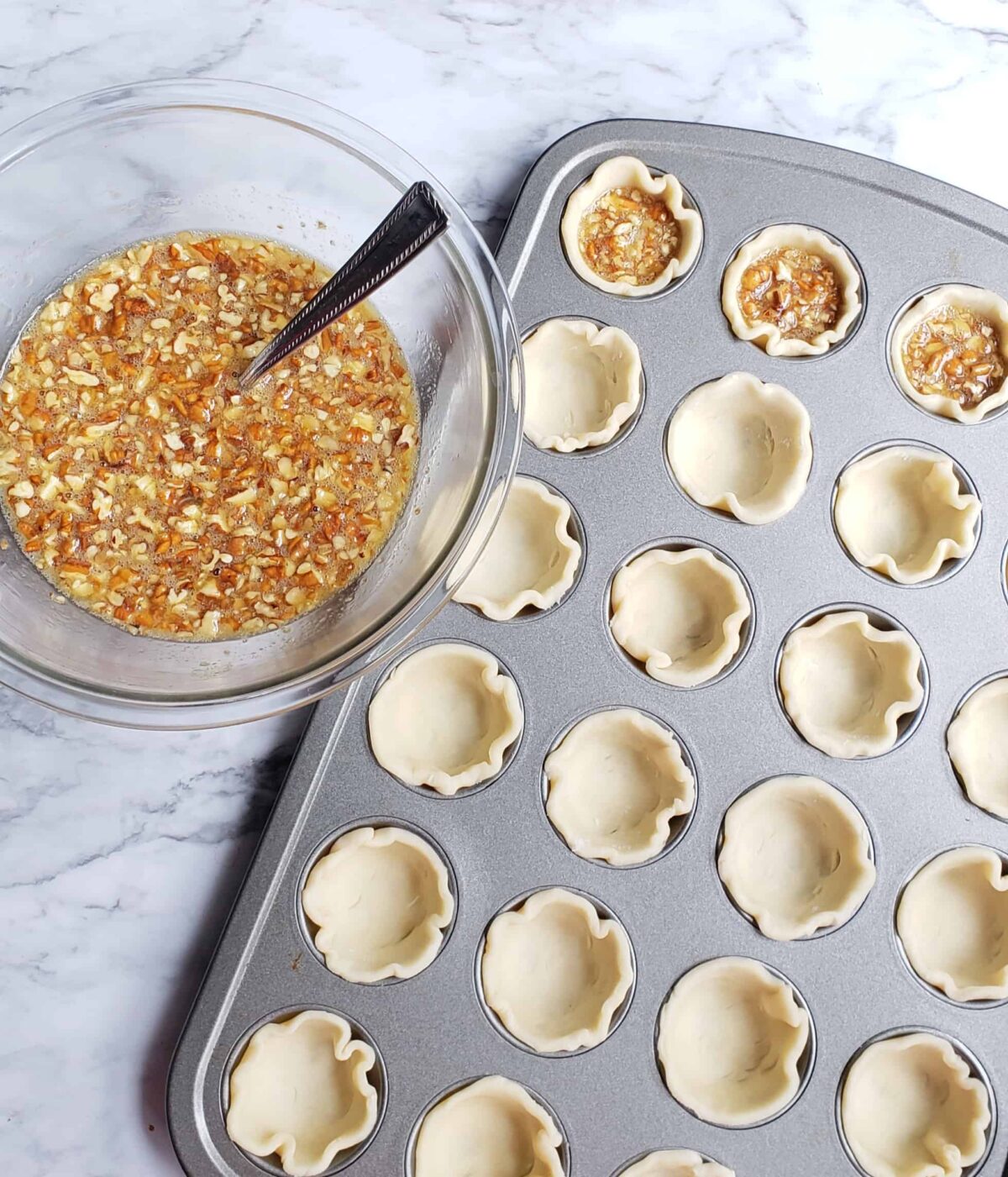 Place the rounds of pie crust dough in mini muffin pans. Don't overfill the rounds of pie dough or your tassies will stick to the pan- about 1 level tablespoon is plenty. Be sure to stir the filling in the bowl often because the pecans tend to float to the top.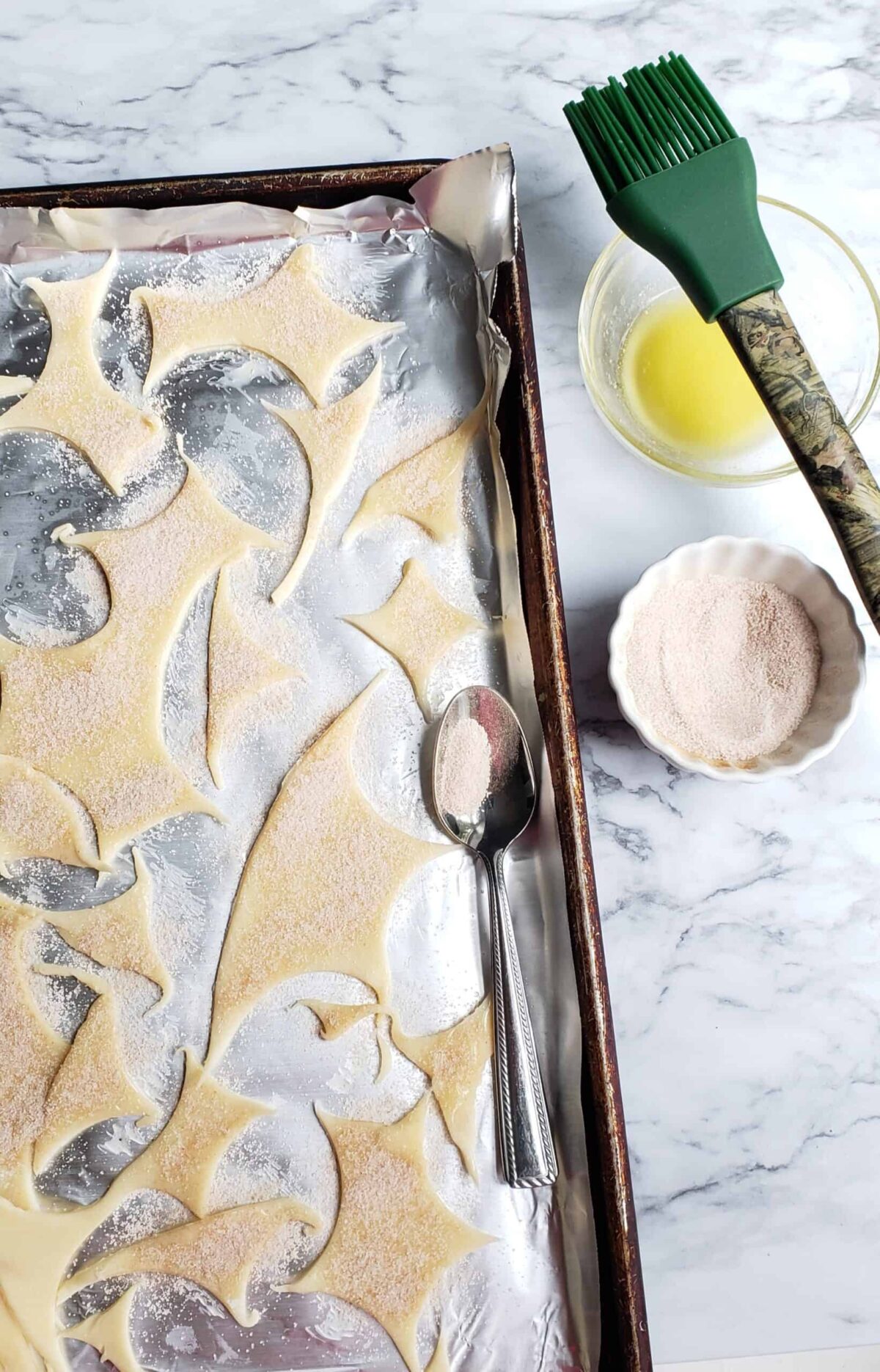 Don't Don't waste those scraps of pie crust dough after cutting out the rounds! Brush them with melted butter and sprinkle with cinnamon sugar then bake them at 350 degrees for 8 to 9 minutes for a crispy snack. My kids loved this part and always wanted to help.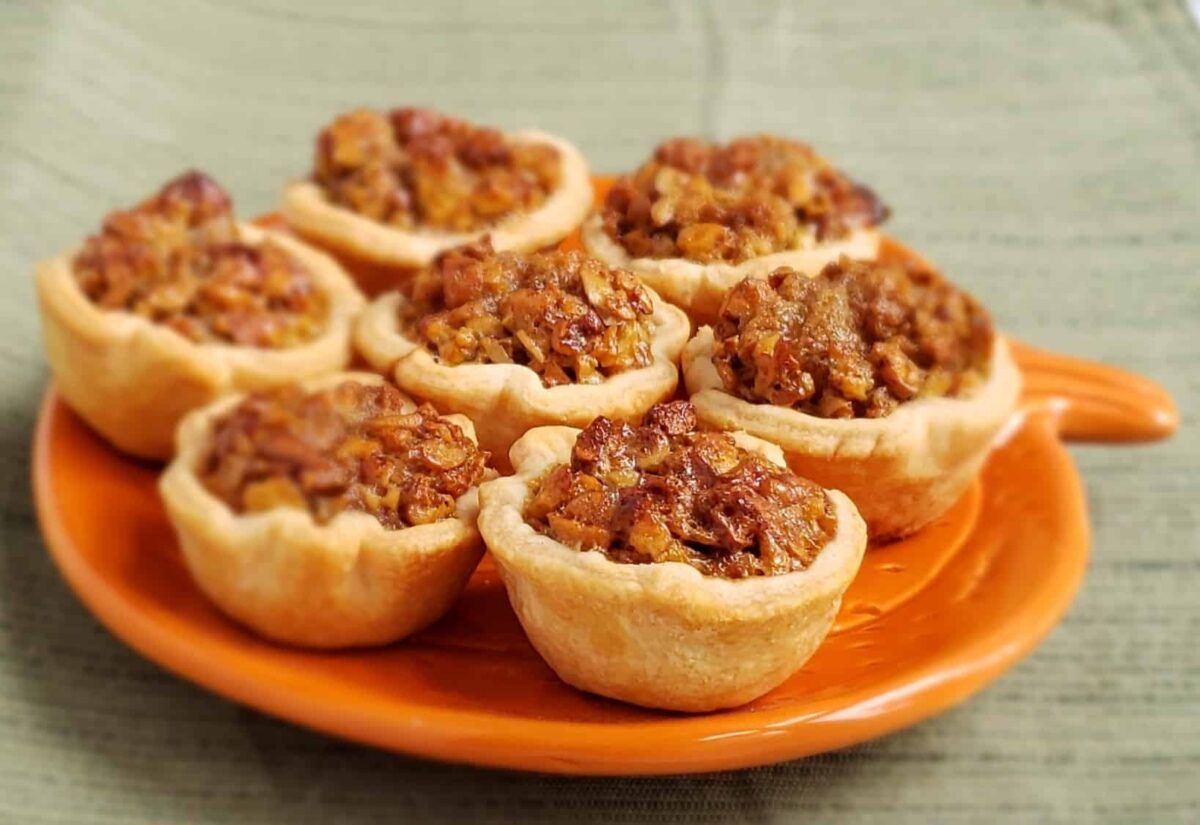 Instead of Pecan Pie for Thanksgiving, this year, bring these bite-size Maple Pecan Tassies and your family and friends will gobble them up!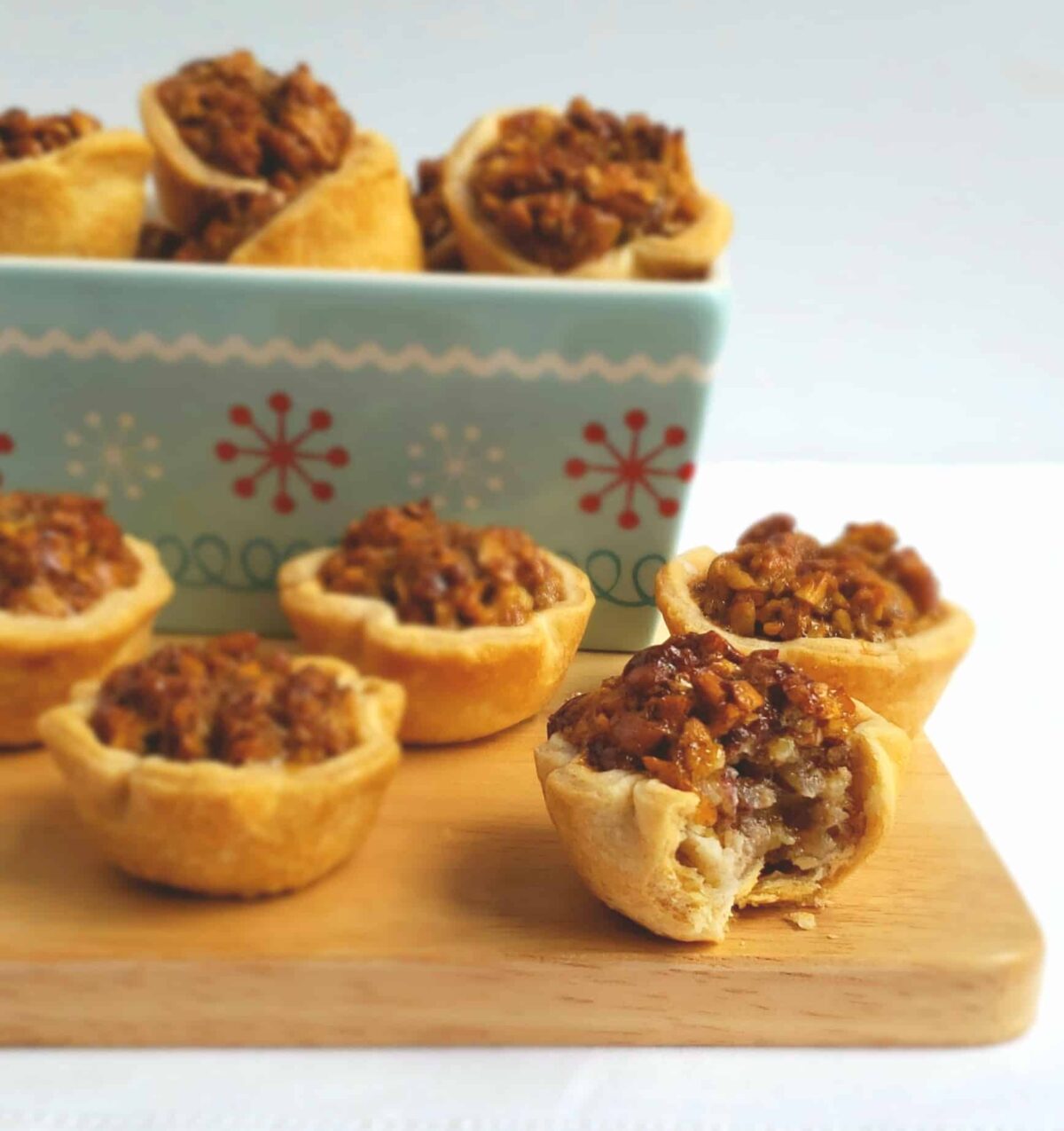 Maple Pecan Tassies will disappear at your Christmas party and the shortcut is using refrigerated pie dough.
Give Maple Pecan Tassies as food gifts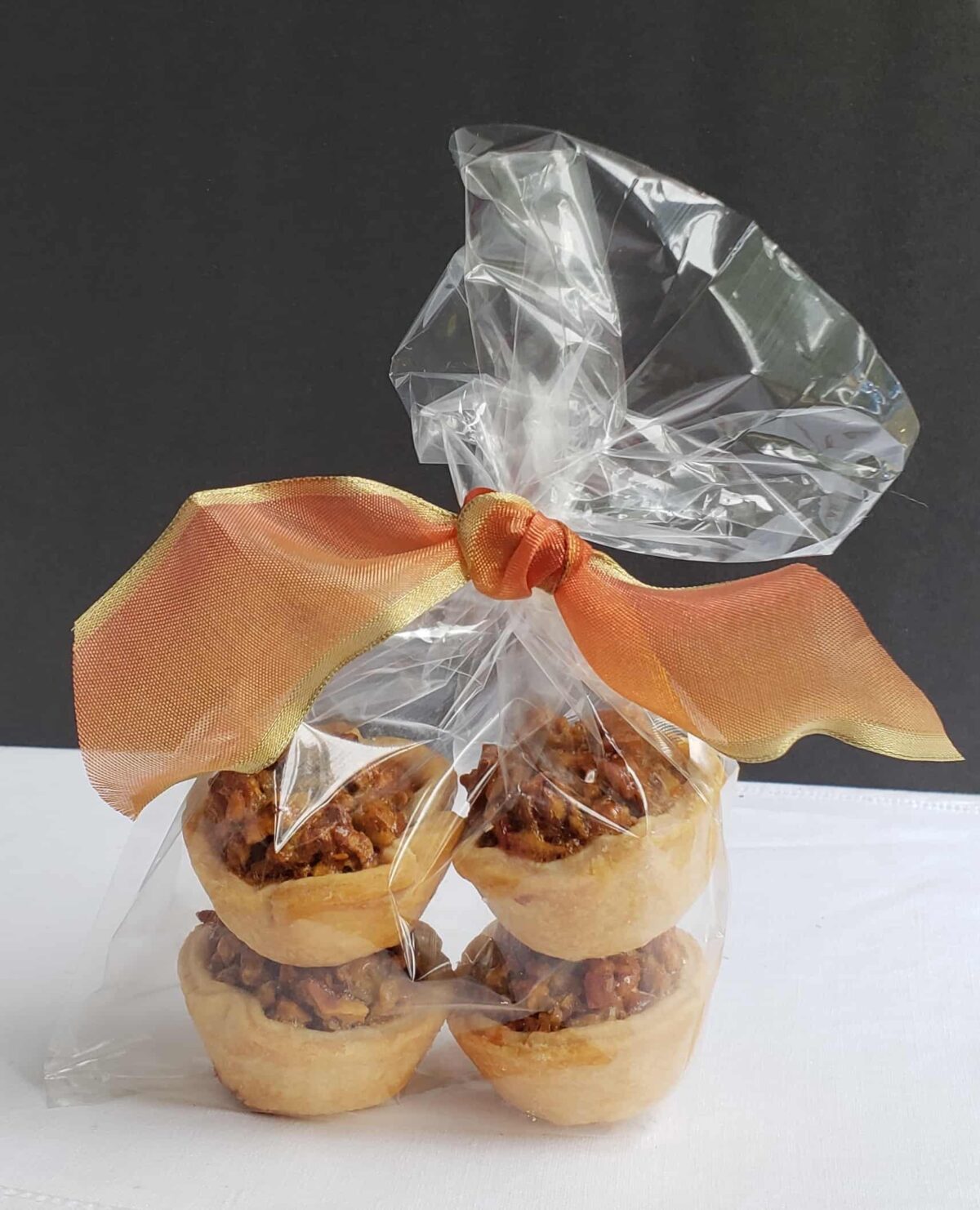 Maple Pecan Tassies make creative food gifts this holiday season. Share gifts from your kitchen and from your heart this Christmas.
I'd love to hear from you if you make this or any of my recipes for Thanksgiving or Christmas this year. Leave a comment below, tag me on social media, and Pin this recipe on Pinterest.
More holiday recipes you may love:
Candied Roasted Sweet Potatoes
Cranberry Apple Jalapeno Salsa (instead of traditional cranberry sauce)
Instant Pot Bone-In Pepper Jelly Ham
Instant Pot Turkey Breast and Gravy
Be sure to follow me on Facebook, Instagram, Pinterest and Twitter and don't leave before you send me your email address here so you don't miss a single post on my Southern shortcut recipes!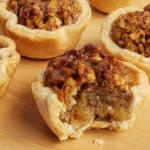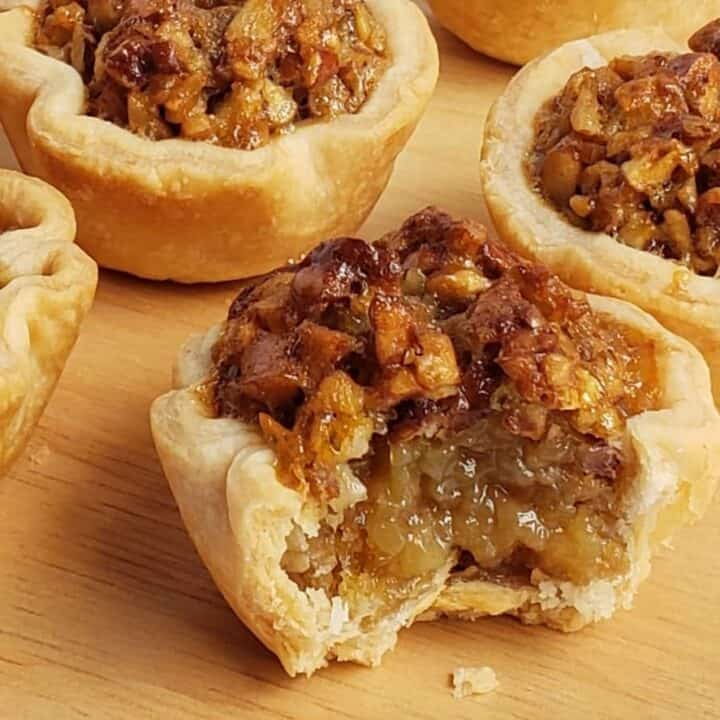 Print Recipe
Maple Pecan Pie Tassies
Pecan tassies are an old-fashioned, bite-size favorite pecan pie with a shortcut and a twist. Just omit the maple syrup if you want the traditional pecan pie flavor.
Ingredients
1 9-

inch

refrigerated pie crust dough (It's rolled up)

[1/2 of a 15 oz pkg]

2

large eggs

1/2

cup

light corn syrup

2

tablespoons

real maple syrup or breakfast syrup

1/3

cup

granulated sugar

1

tablespoon

salted or unsalted butter

melted

3/4

cup

finely chopped pecans
Instructions
Preheat oven to 350°. Let the pie crust roll stand at room temperature 15 minutes. Carefully unroll the dough and roll it out to a 12 inch circle on your countertop (It starts with 11 inches.) No flour is necessary. Using a 2 1/2 inch round cookie cutter, cut 15 rounds and place them in ungreased mini muffin pans, gently pressing them to fit against the sides with your fingers. Refrigerate while preparing filling.

Whisk eggs in a large bowl. Add corn syrup, maple syrup, and sugar, and butter, whisking until combined. Stir in pecans. 

Spoon filling evenly into prepared shells, stirring to prevent pecans from floating. Don't overfill the cups or the filling will bubble out and cause the pies to stick to the pan. Bake at 350° for 21 to 23 minutes or just until center is slightly puffed and crust is very lightly browned. Let cool in pans 5 minutes. Run a knife around outside edge of pastry. Remove from pans and let cool completely on wire racks
Nutrition