Cinnamon Candy Christmas Pickles are sweet with the infused flavor of melted cinnamon Red Hots candies, so crisp they snap when you break them. They are often served at Christmas because of their festive red color and often made in the summer and given as holiday gifts. A perfect way to use up those large, overgrown cucumbers at the end of gardening season.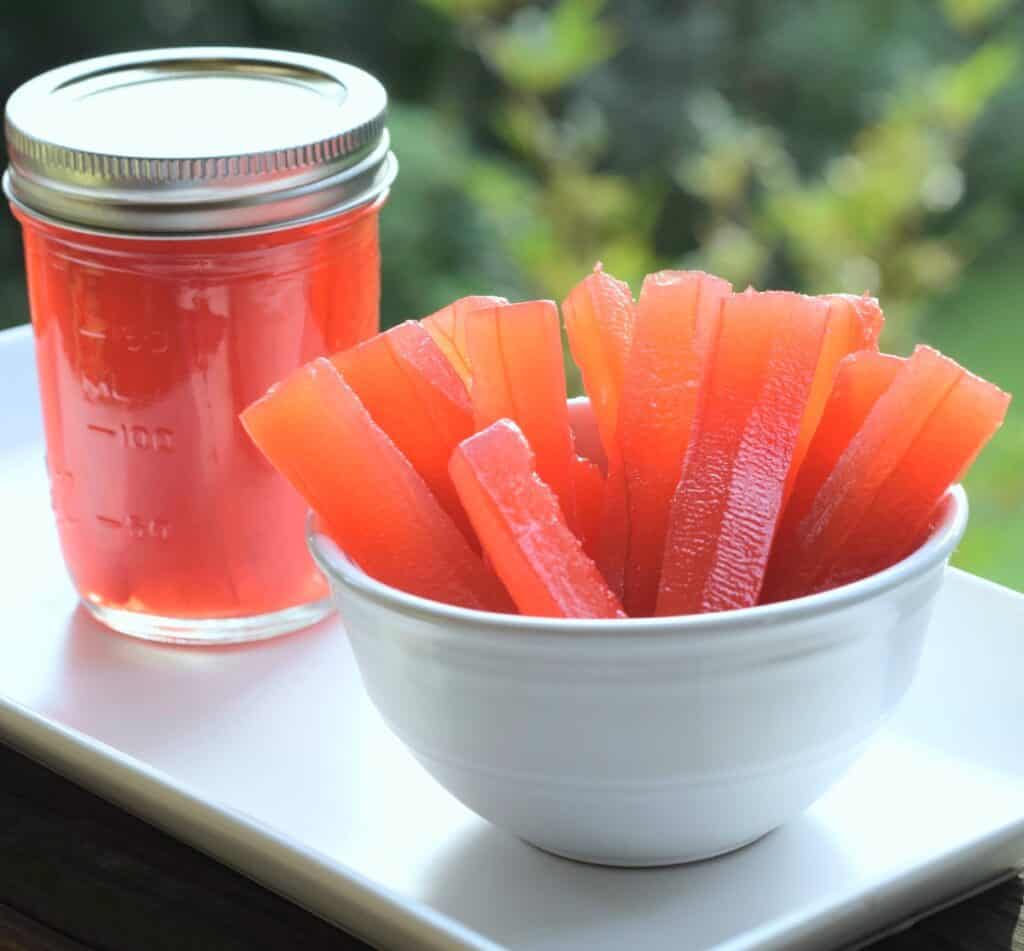 Cinnamon Christmas Pickles is one of those Southern recipes that you will adore because your Grandma always made them or you will cock your head a little and say, "What in the world?".
It may sound a little crazy to infuse Red Hots candy into a pickle, but trust me, they are addictive!
Is this a shortcut recipe?
Let me say upfront, this is NOT a shortcut recipe.
Most of my recipes are Southern with a shortcut but I had to share my experience with this old-fashioned, unique pickle recipe because it's worth a little more effort.
The good news is each step in the 4 day process doesn't take a ton of time.
What do Cinnamon Christmas Pickles taste like?
If you've ever had Watermelon Pickles, these will remind you of those with a little "bite" (but not hot) from cinnamon red hots. I have fond memories of Grandma Wilson, originally from Iowa, making Watermelon Pickles and I loved them.
They will also remind you of Cinnamon Apple Rings. They
So, when I had these for the first time in Florida at a Camo Dreams fishing trip dinner for my son, it transported me back immediately to Grandma's pickles. I couldn't figure out if they were watermelon rinds, cucumbers, or even apples because they were so crisp and sweet.
The hostess kindly told me her mother always makes them with the overgrown cucumbers that were too big to use for regular pickles. She made them in half-moon shapes but I made them in long "sticks" . You could also make them in spears more like a dill pickle spear.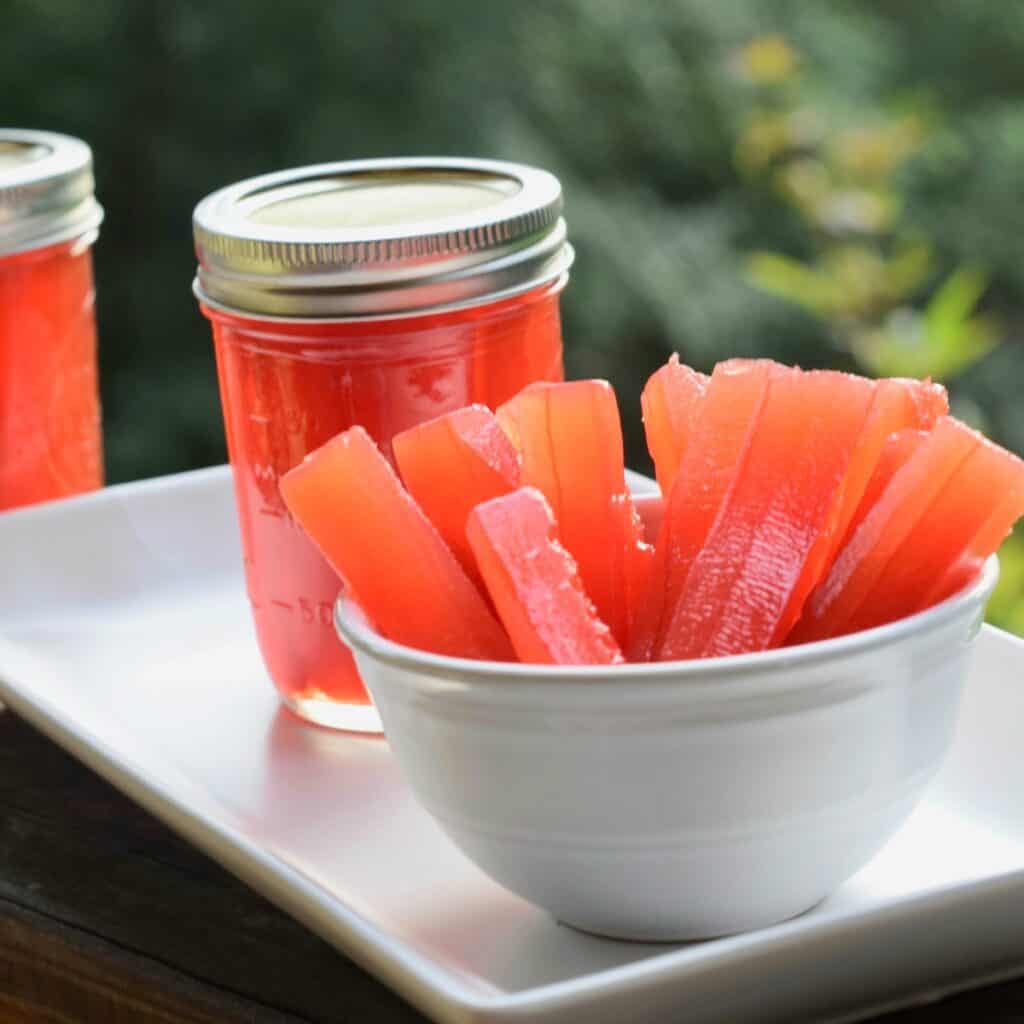 I was hooked! I almost embarrassed myself by going back for seconds and thirds. I researched similar recipes on the internet all the way home that weekend.
Why are they called Christmas Pickles?
I discovered they are often called Christmas Pickles because of the vibrant red color and served during the holidays. They also make nice food gifts. When you discover something this unique and delicious, you want to share it with others!
They are also called Cinnamon Pickles for the obvious reason Red Hots cinnamon candies are used to make a syrup the "cukes" are steeped in-twice.
I call them Cinnamon Candy Christmas Pickles so you can tell right away they aren't made with ground cinnamon.
I found a recipe on Taste of Southern called Cinnamon Pickles with great step by step pictures. My Farmhouse Table also has an easy-to-follow recipe and she calls them Candied Red Hot Cinnamon Pickles.
I made them as soon as I had time and could find very large cucumbers at the store. All images on this page are my own.
If you're like me, you won't be able to wait until Christmas to enjoy a jar of these beautiful pickles.
Follow me on Facebook, Instagram, and Pinterest. Be social and share, y'all! Don't forget to sign up with your email so you don't miss a single post on my Southern shortcut recipes!
Shortcut Pickles
If you like shortcut pickles, try my Shortcut Sweet Heat Shortcut Pickles and Vidalia Onions.