Cheesecake in an Instant Pot? Yes! My last blog post here gives you the step by step with pictures and the recipe. Click on the videos below to watch the segments on ABC 33/40 morning show walking you through the process.
I used the Instant Pot 6 Qt Duo60 7-in-1 Programmable Cooker (affiliate link) to make the cheesecake. I also used a Fat Daddio's 7"x3" removable bottom cake pan.
The cheesecake was devoured in minutes after the show was over-makes for easy clean up.
Part 1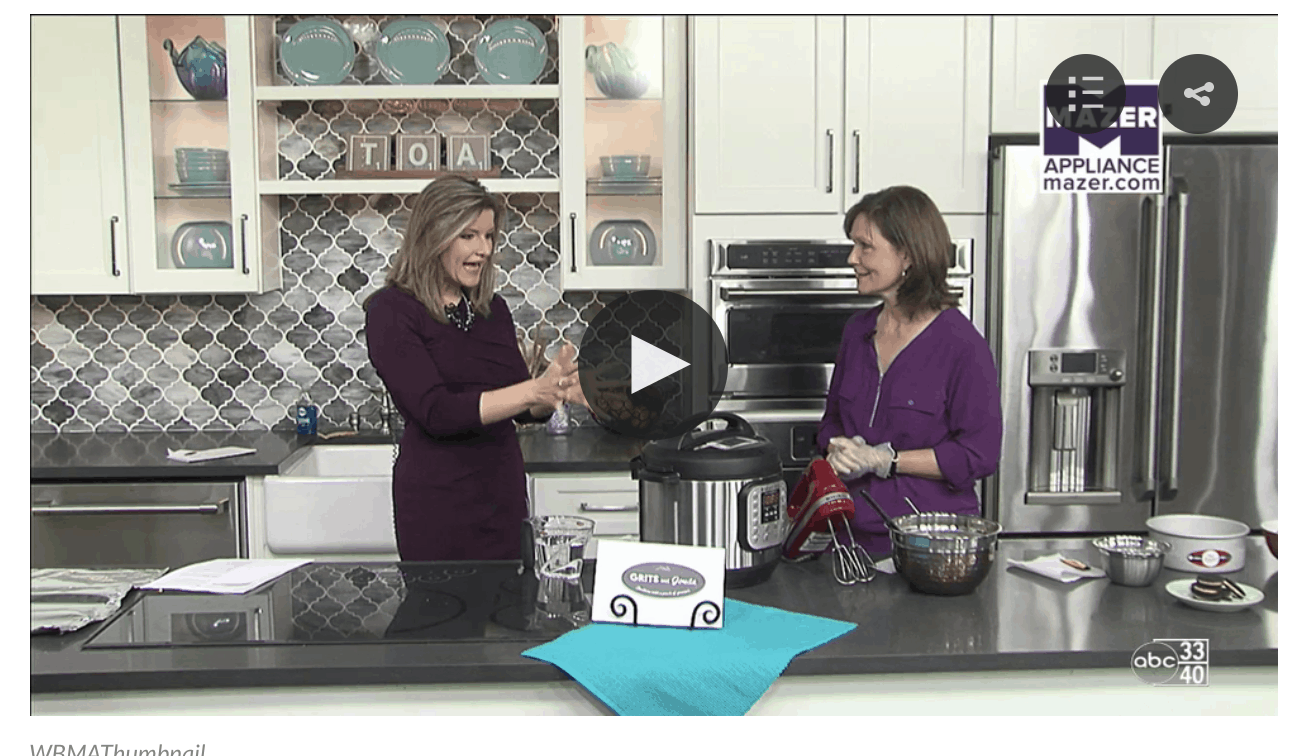 Part 2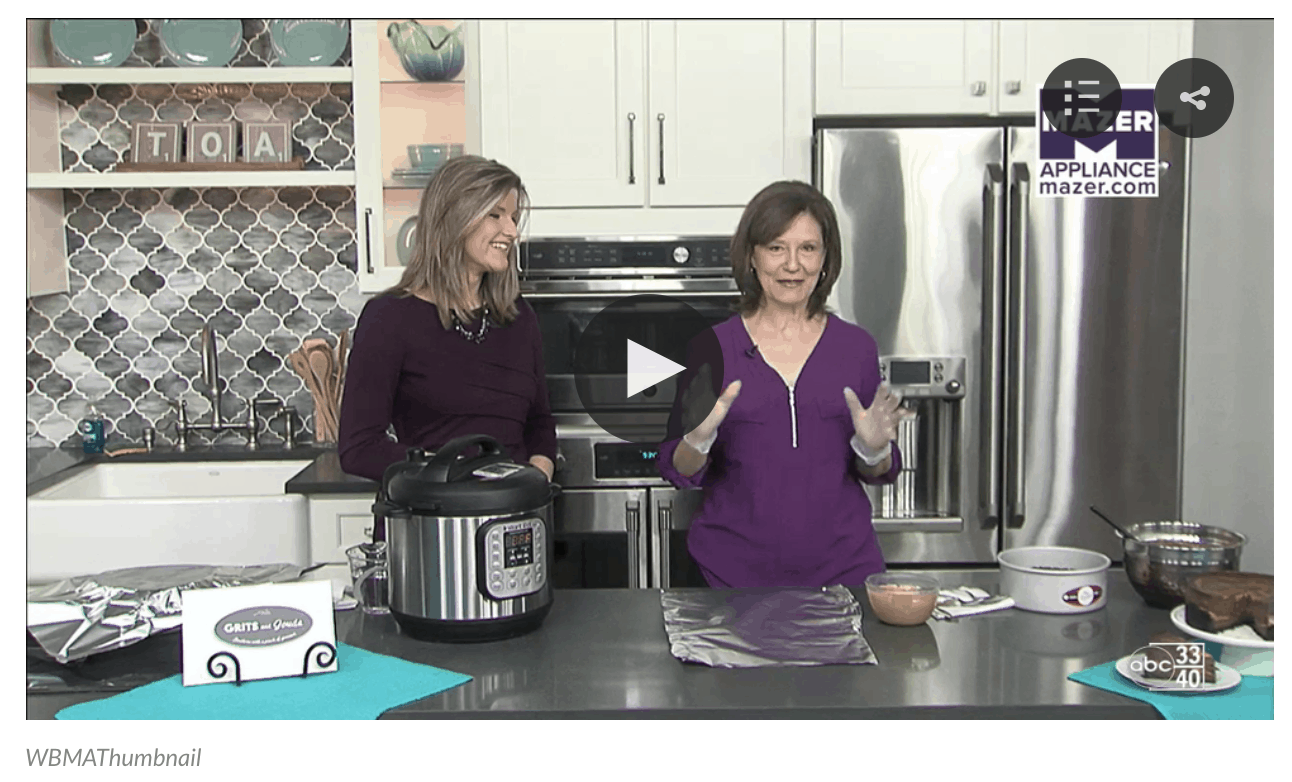 Part 3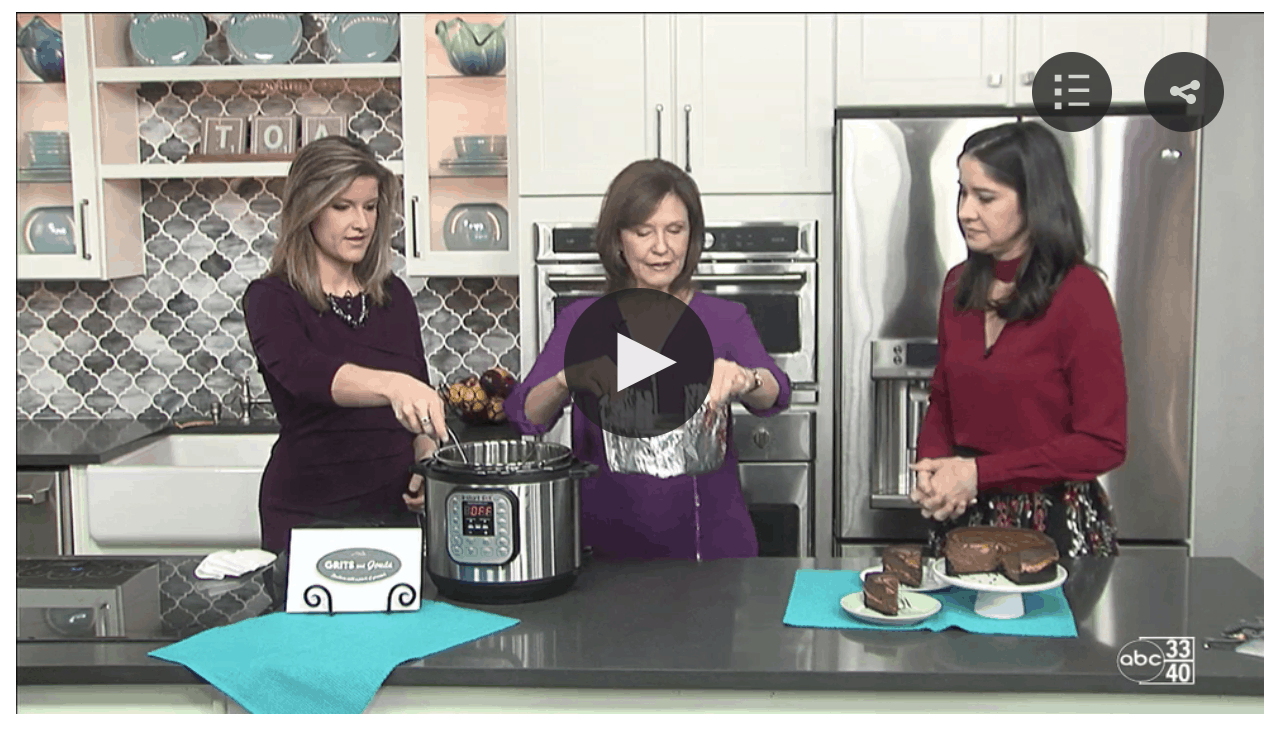 Click Instant Pot Choc PB Swirl Cheesecake for the recipe or click here to see the step by step blog post and scroll down for the recipe.