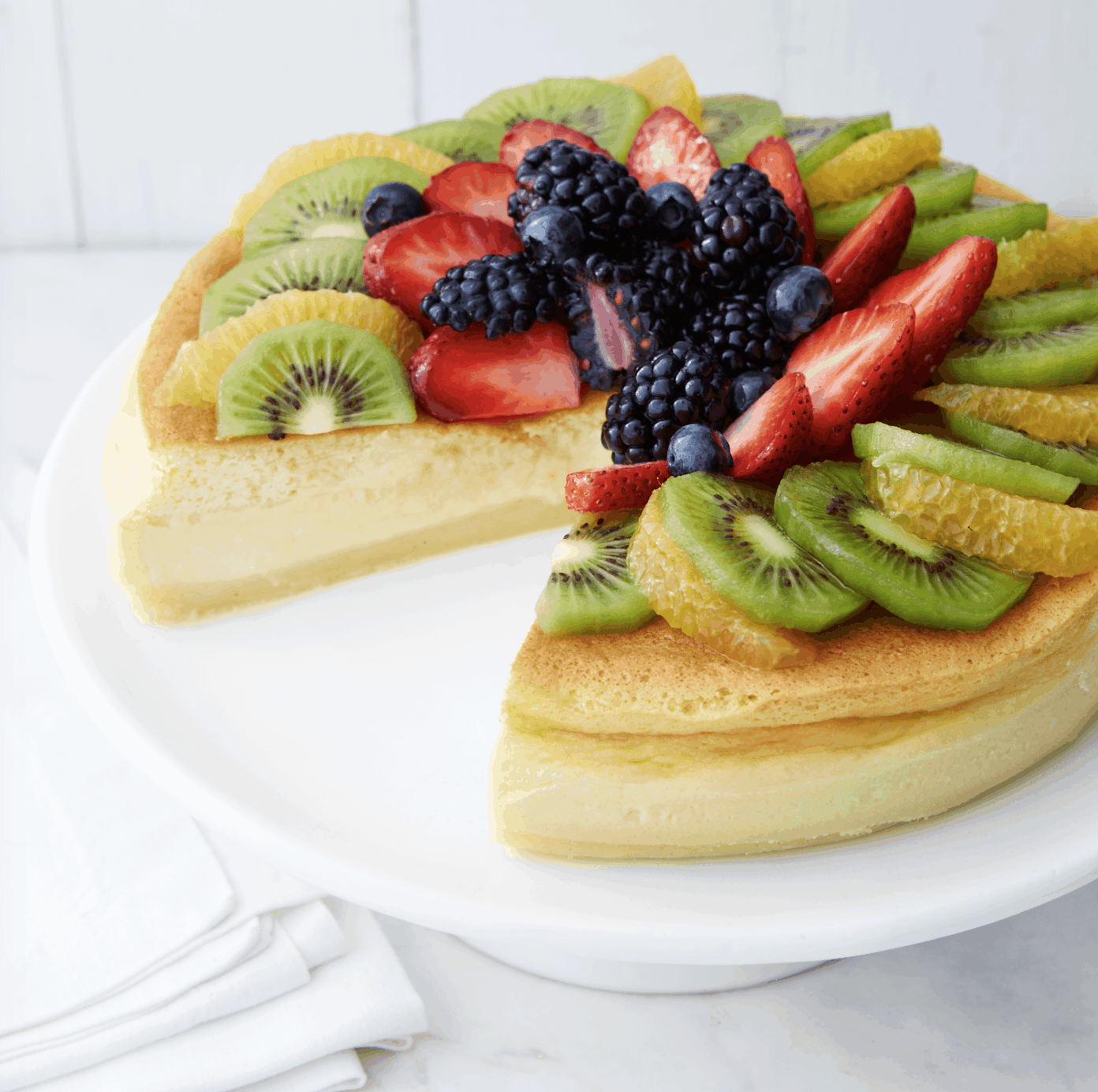 With my Gluten-Free Magic Cake EVERYONE can have their cake AND eat it, too!
This is my Gluten Free Magic Cake with Fruit in my new cookbook Magic Cakes. Photo creds to my phenomenal cookbook photographer Becky Luigart-Stayner. I developed the recipes and styled the food while my longtime friend and prop stylist Jan Gautro did a great job making sure the dishes and surfaces complimented the cakes.
What is a gluten-free diet? Gluten is the protein found in wheat, rye, and barley. Gluten helps food maintain their shape, acting as a glue that holds things together. That "glue" can have adverse effects on people with celiac disease, up to 200 symptoms.
I used Bob's Red Mill gluten-free baking flour in this magic cake. It bakes just a few minutes longer than the basic Vanilla Magic Cake but I was thrilled with the result of the texture using this flour. All three layers were created in the oven with the sponge cake layer only slightly more delicate to the fork than the mother of all magic cakes made with wheat-based all-purpose flour.
For more information on the gluten-free diet the Gluten Intolerance Group is a fantastic resource to learn more about celiac disease and gluten sensitivity.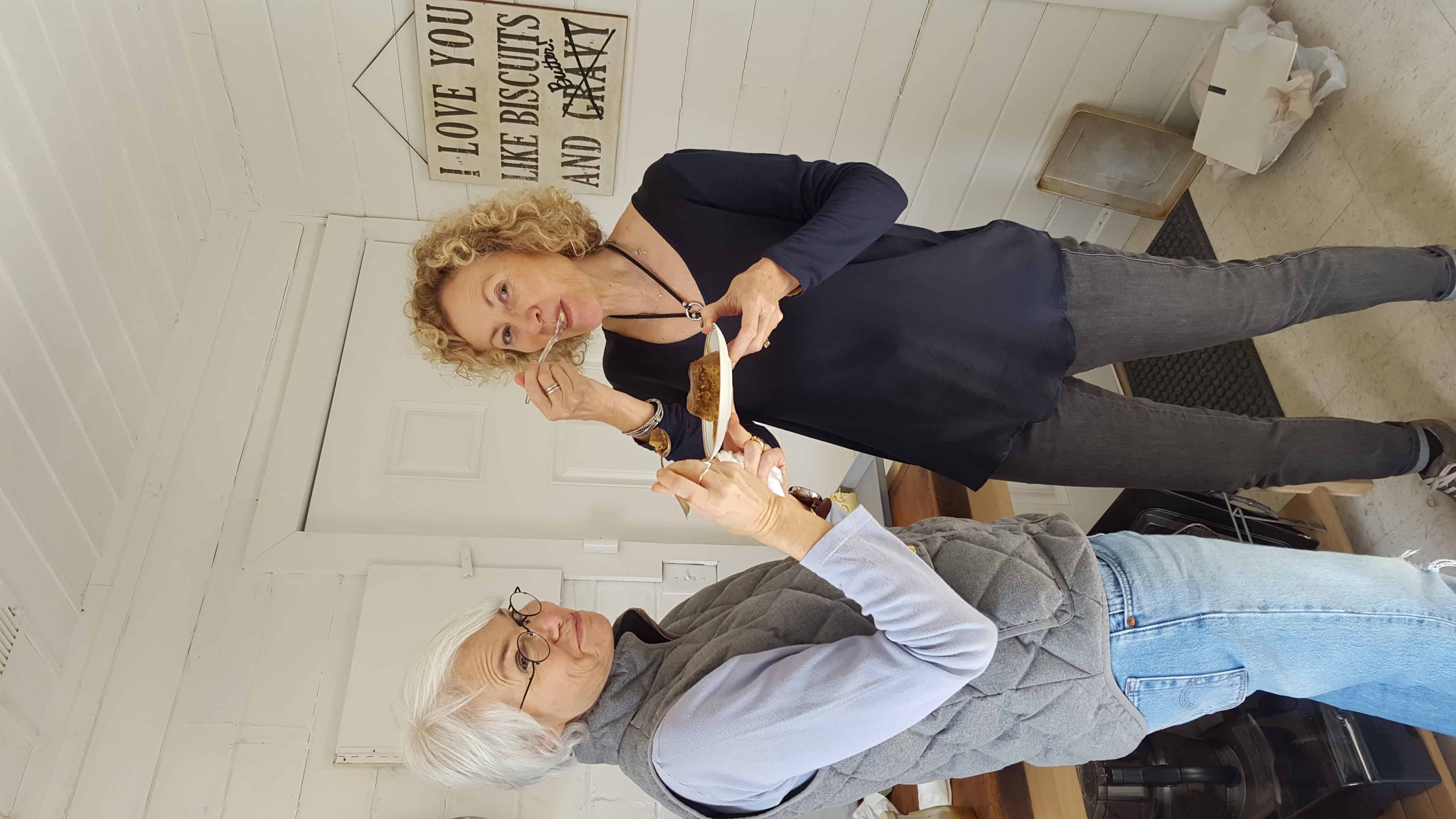 I had so much fun shooting the Magic Cakes cookbook with Becky and Jan in the Sunny House Studio. For two weeks, we ate cake every day. It was a tough job, but in the name of quality control, they made the sacrifice!
For your copy of Magic Cakes, click here to order.