Who's grilling this Labor Day weekend? Check out these super easy Teriyaki Kabobs or Chicken Thighs. They're so easy you don't even need an official recipe just follow these simple prompts. Lot's of options!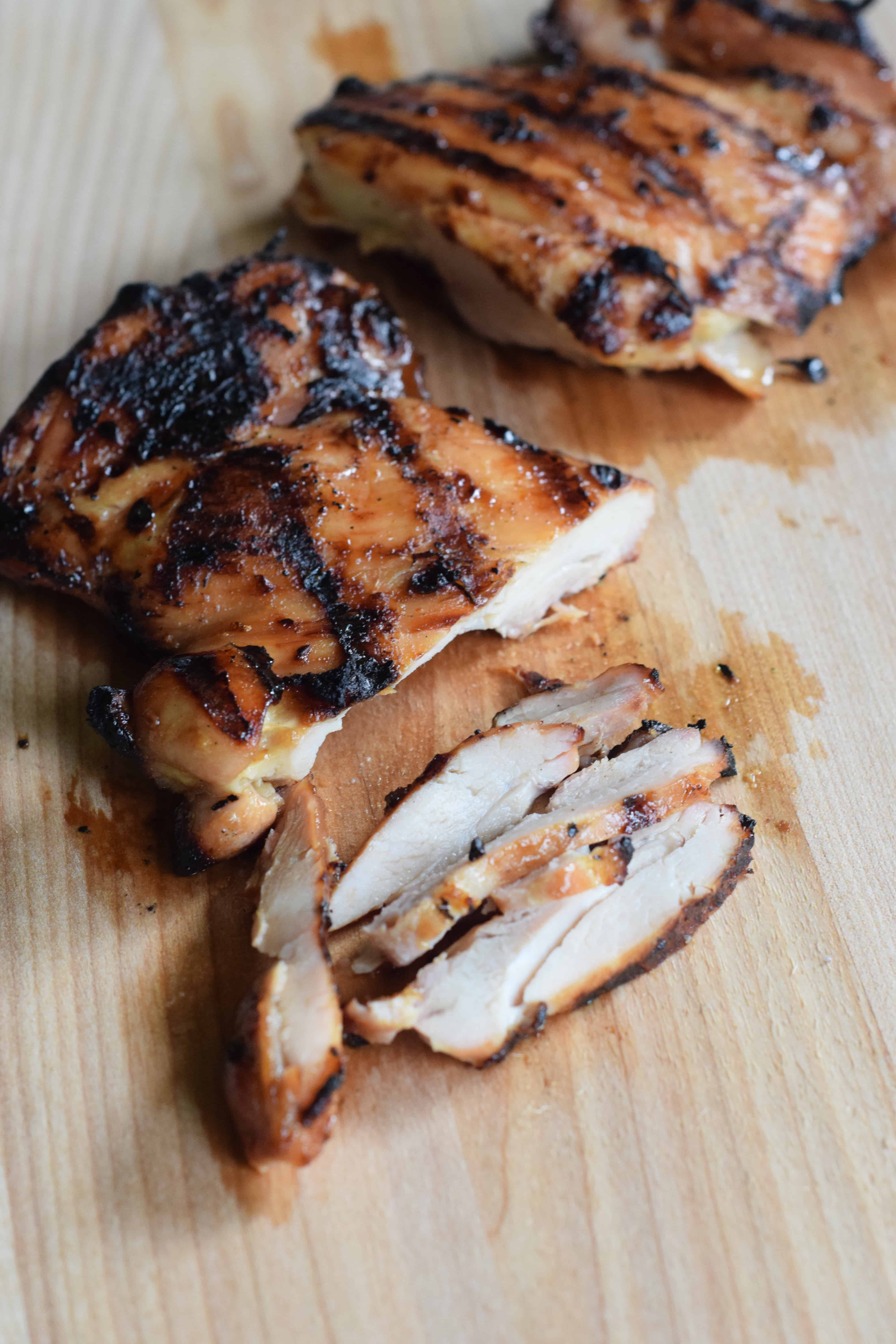 For the kabobs, amounts will depend on how many you are serving. Use used purple onion, fresh pineapple, and 3 ounces of chicken breast strips for each kabob and made enough to give each person two kabobs. If you have chicken tenderloins, you won't even have to cut up the chicken! After threading what you want on the metal skewers, brush them with your favorite teriyaki marinade. I used Moore's Teriyaki Marinade. Brush grill grids with oil and grill them on a medium-high heat grill (about 400 degrees). If you have decorative baubles on the end of your skewers, be sure to cover them with aluminum foil or make sure they stick out of the way of the heat. Even covering with foil won't protect them from the heat if place directly over it. I just let the stick out and gently close the grill lid to rest on them. Grill about 6 minutes; brush with marinade. Turn and grill about 6 more minutes or until chicken is done.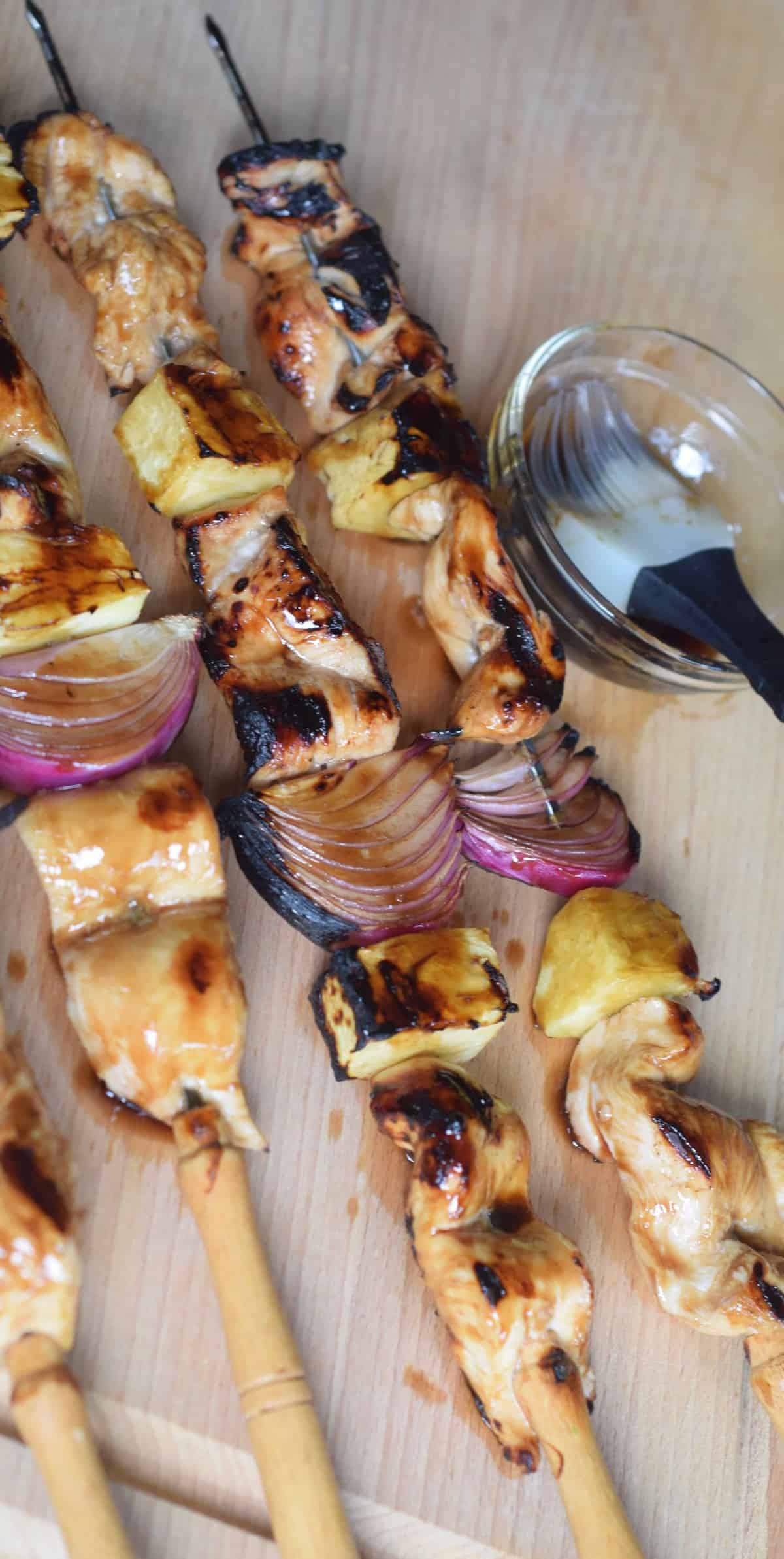 For grilled boneless, chicken thighs, I remove the skin (watching the calories ya know), place them in a large zip-top bag and pour in about 1/2 cup Moore's Teriyaki Marinade. They can marinate as little as one hour or as much as 24 hours. Remove the thighs from the bag and let them drain to remove excess marinade that may cause flare ups on the grill. Brush grill grids with oil and grill thighs over medium-high heat about 7 minutes. Turn, and grill about 7 minutes or until chicken is done. Dark meat takes a little larger than white meat.
I grill my chicken with the lid closed because I like the way it becomes an oven, but I know some people like to watch the magic happen. If that's you, allow for a few more minutes of grilling time.
Enjoy and have a flavorful Labor Day weekend!