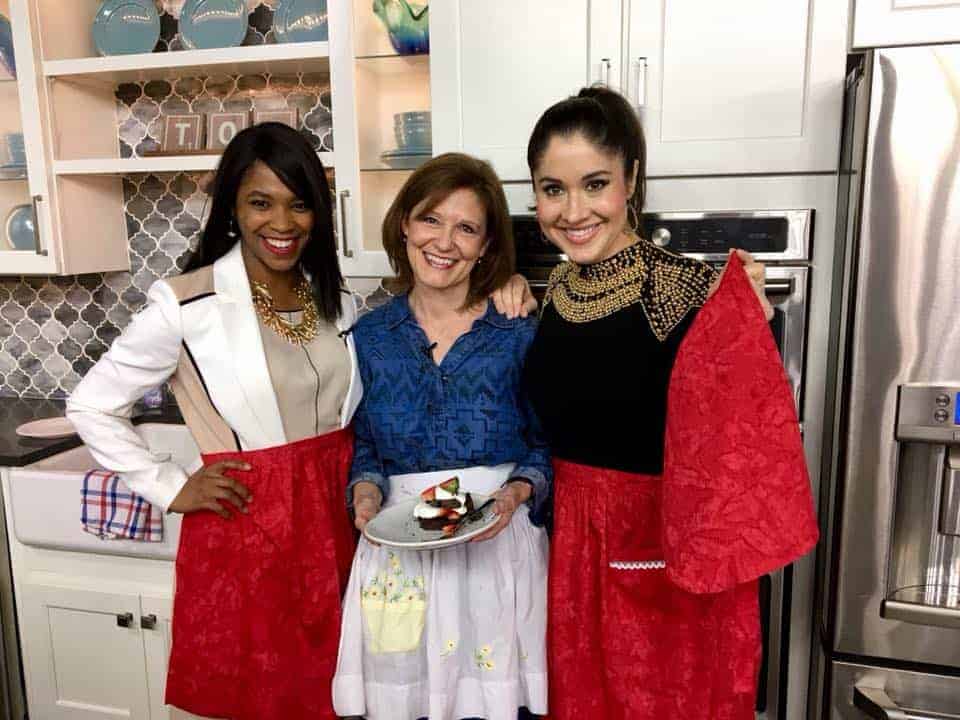 It was sooooo much fun making Chocolate Biscuit Strawberry Shortcakes in the Talk of Alabama kitchen! I made these red aprons for Java and Nicole so they could create their own "apron stories". If you would like me to consider sharing your apron story, take a picture of you wearing your special apron and email it to me at [email protected]
Click on the pictures below to watch each segment from the ABC 33/40 Talk of Alabama morning show. Click on Chocolate Biscuit Strawberry Shortcakes to go directly to the blog story and recipe.
Segment 1: Making homemade buttermilk in 5 minutes. Differences if cocoas. Why freeze butter and shortening.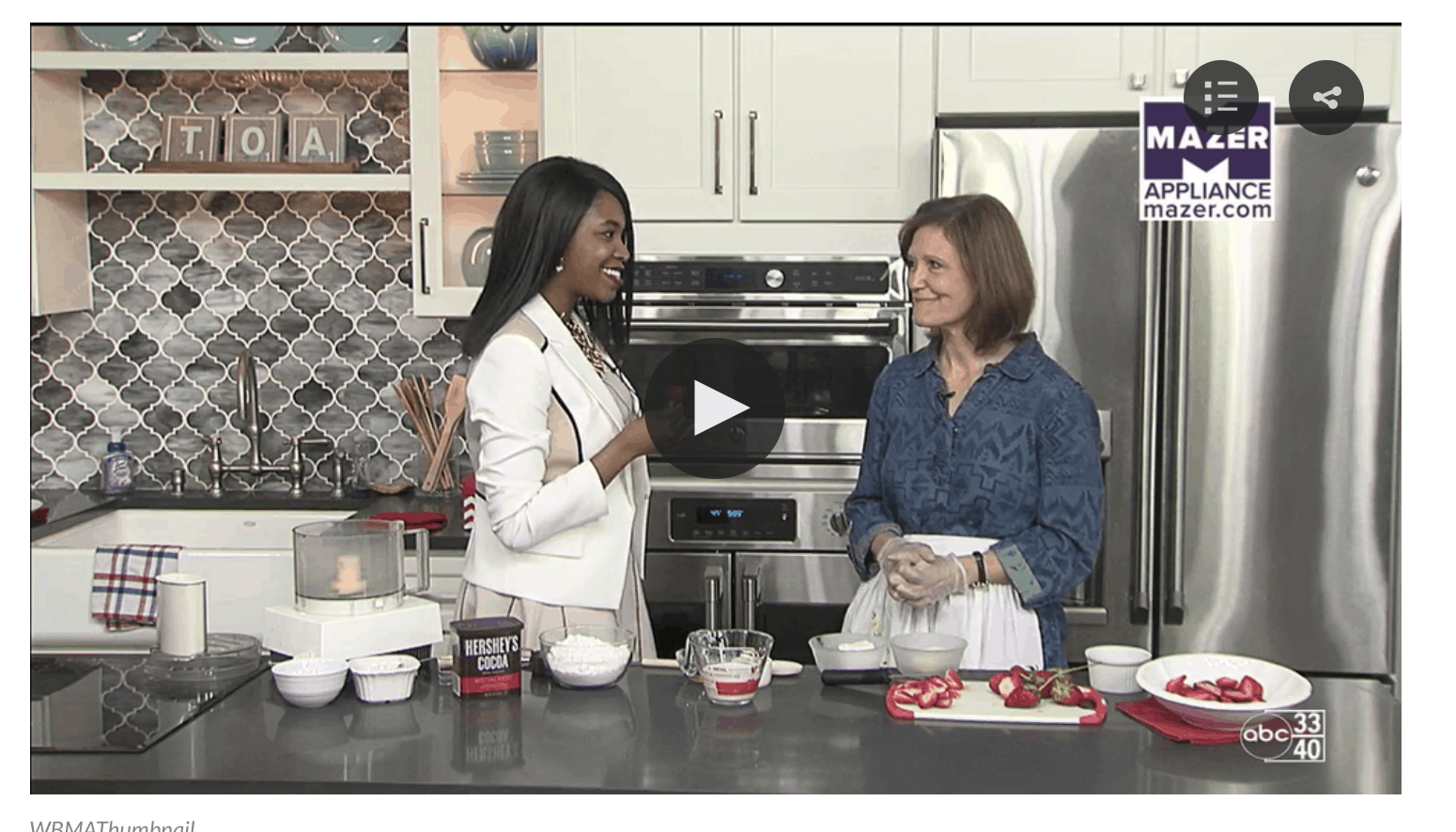 Segment 2: How to use the food processor to make chocolate biscuit dough.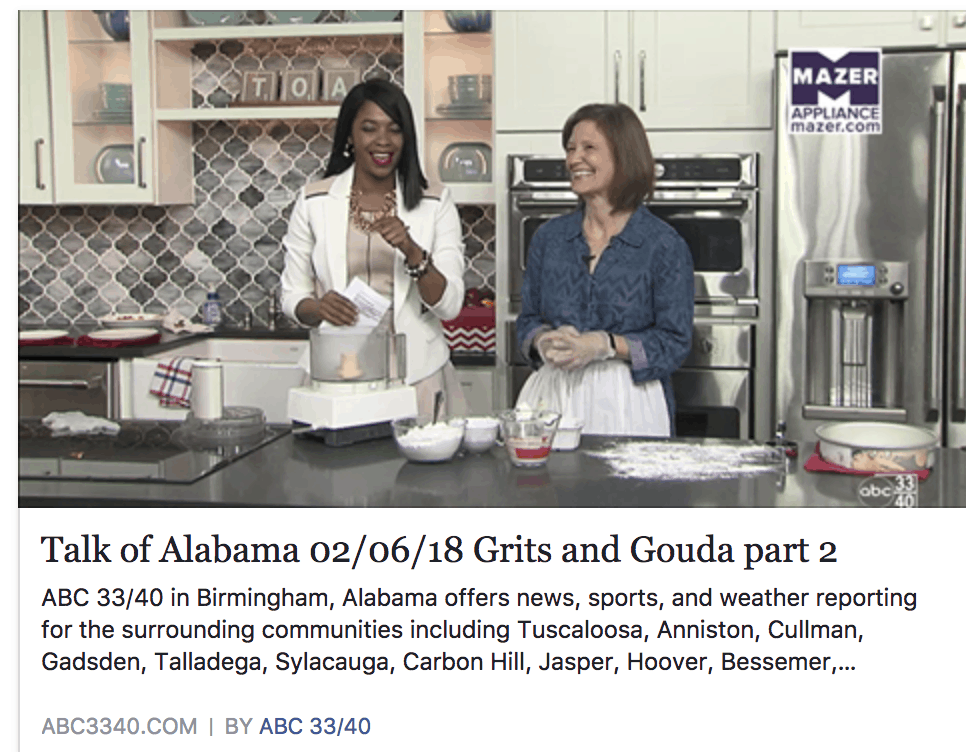 Segment 3: Layer it up to create Chocolate Biscuit Strawberry Shortcake and I surprise Java and Nicole with their own red aprons.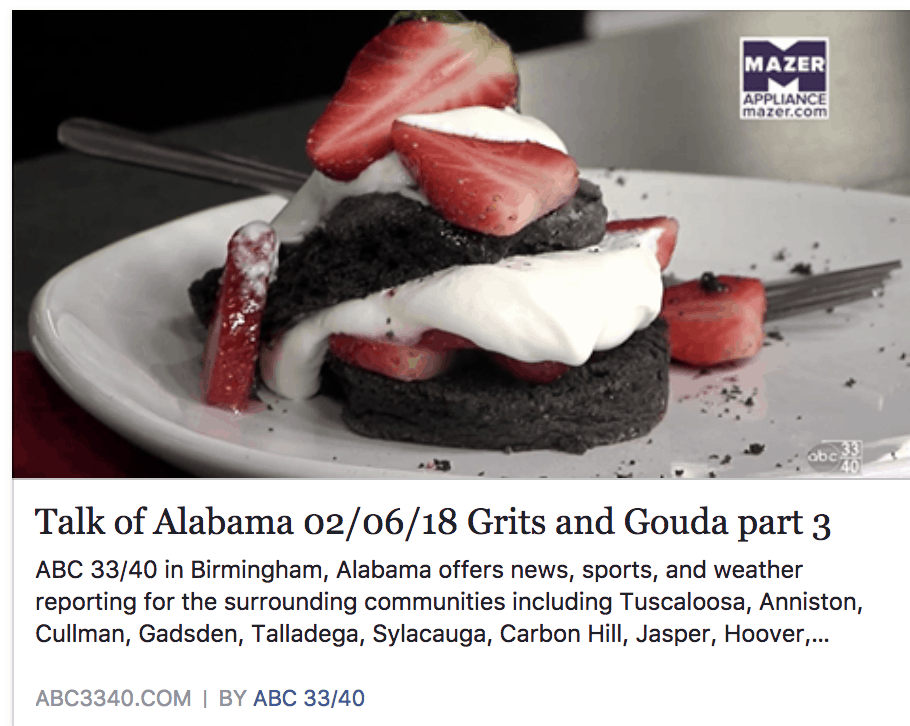 Click here for the recipe!