What's the difference in Pommes Frites (pronounced pahm freets) and plain ol' French fries? Both mean "fried potatoes". The French call them Pommes Frites and sometimes use the twice-fried method for extra crispiness as well as fry them in animal fat such lard or duck fat.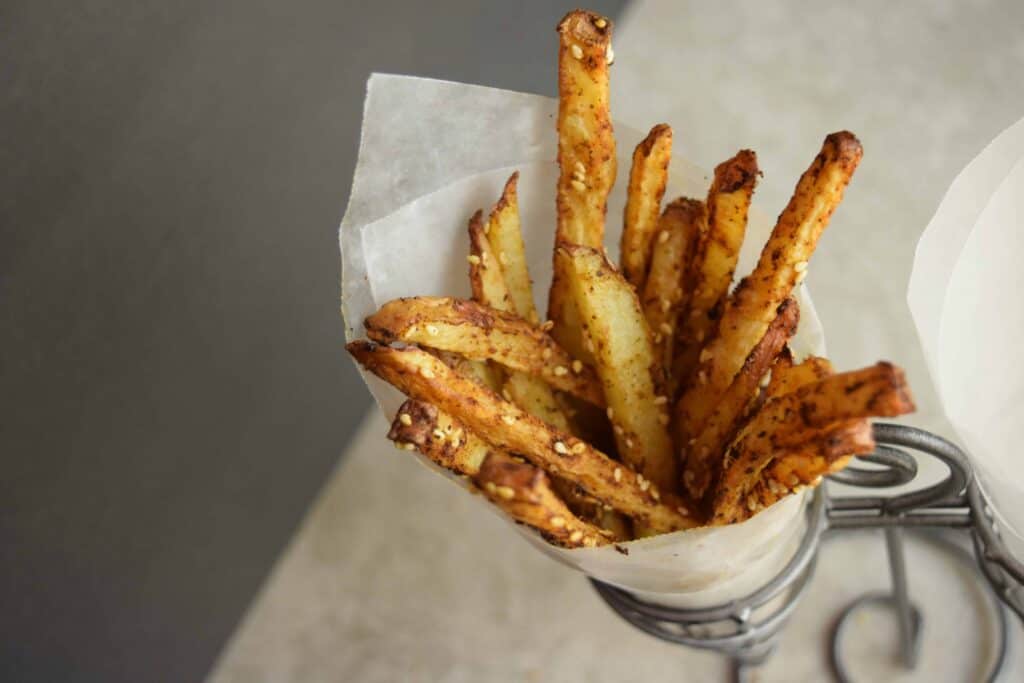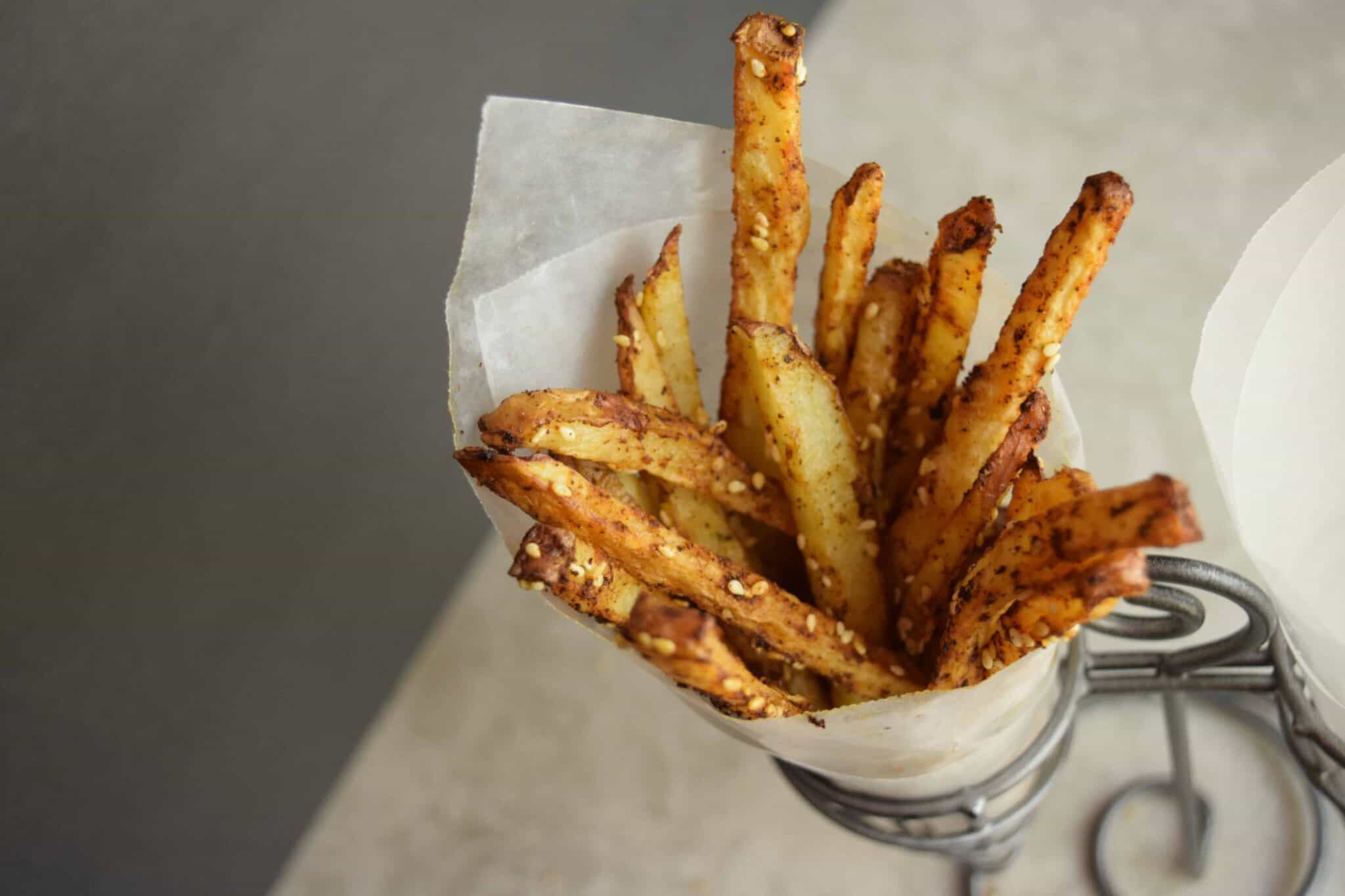 When they're called Pommes Frites, sometimes, that just means "a little fancier" which is the case here with the spicy flavor.
Plus, it's just fun to say!
Can I use the air fryer to fry potatoes?
These french fries are oven-fried just because that's how I roll most of the time. You can also use the air fryer at 400 degrees. Air fry for 8 minutes, turn, then air fry for an additional 6 to 8 minutes or until crispy.
It has to be a special occasion for me to deep fry something. I'm Southern, but I tend to cook and eat on the lighter side.....unless it's dessert we are talking about, then it's over the top.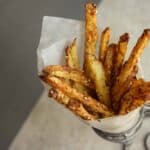 Print Recipe
Spicy Pommes Frites (Spicy French Fries)
Pommes Frites is French for French Fries or I like to call them Fancy French Fries. If you bake strips of baking potatoes at a high temp tossed in just a little bit of oil, you can get crispy fries with just a fraction of the added fat from deep frying them.
Ingredients
2

large baking potatoes

11/2

tablespoons

vegetable or olive oil

1

teaspoon

paprika

1

teaspoon

chili powder

1/2

teaspoon

sesame seeds

1/4

teaspoon

garlic powder

1/2

teaspoon

salt

divided

1/8

teaspoon

ground cayenne pepper
Instructions
Preheat oven to 450°. Wash potatoes and pat dry with paper towels. You can peel the potatoes or leave the peel on. Cut potatoes into 1/4 to 1/2-inch strips; place them in a large bowl and toss with oil.

Combine paprika, chili powder, sesame seeds, garlic powder, 1/4 teaspoon salt, and cayenne pepper; add to potatoes and toss with fingers until well coated.

Spread fries out in a single layer on a baking sheet. Bake at 350F° for 15 minutes or until undersides of potatoes are browned. Turn fries over with tongs and bake 5 to 10 minutes more or until fries are browned and crispy around edges.
Did you make this recipe?
If you love it, share it! Tag me on Instagram @gritsandgouda using #gritsandgouda Comment below before you go!