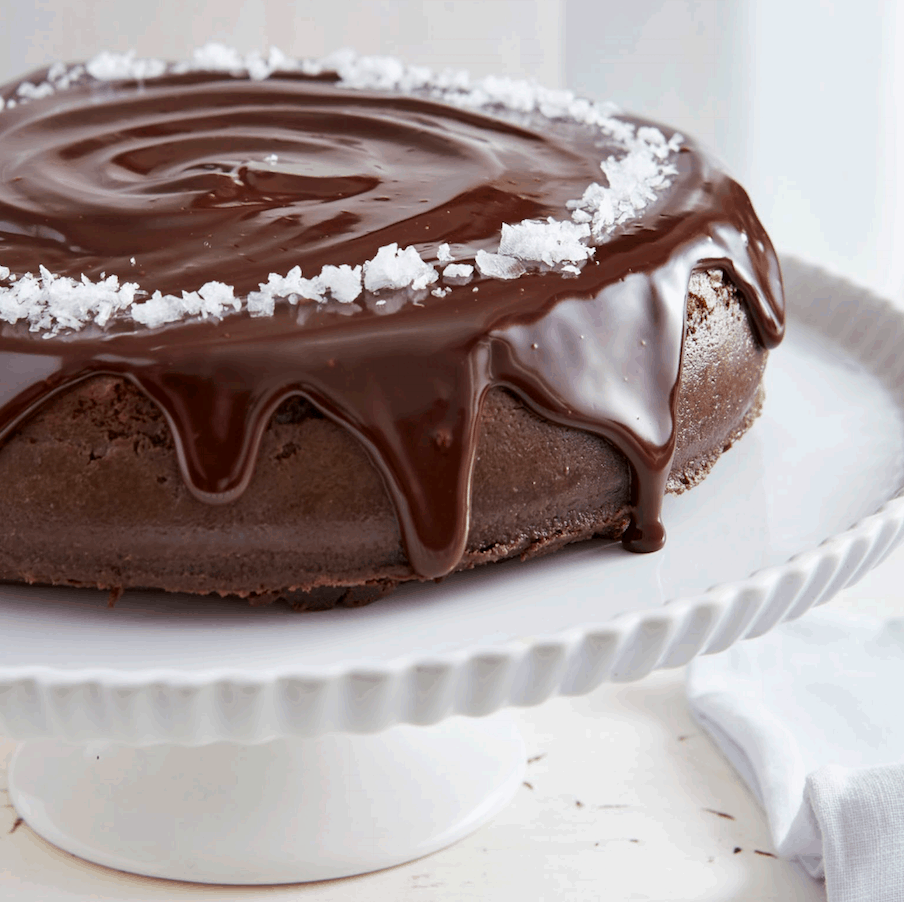 Countdown to October 10 pub date of my new cookbook Magic Cakes! If you have pre-ordered your book it will ship October 10. If you order the Kindle version it will download now. Click on Buy Now to order.
What is a magic cake? One thin batter transforms in the oven to separate into three distinct layers: rich, dense, yorkshire pudding-like bottom layer; custardy/flan middle layer; light and airy, sponge cake on top! All the magic happens in the oven. My cookbook has almost 40 magic cake recipes with flavors like tiramisu, peanut butter with blackberry jelly sauce, sticky-toffee puddings, and many more you will not find on the internet.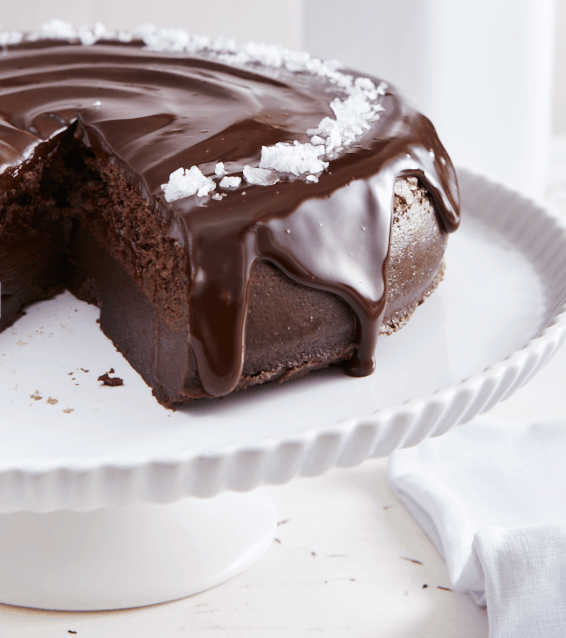 Included in the cookbook is the recipe for this Dark Chocolate Ganache that elegantly drapes over this magic cake sprinkled with Maldon sea salt flakes.