I think of this recipe as a cross between a Southern sweet potato casserole with the brown sugar and pecans on top and something a little exotic with the purple color, coconut milk in the oats and toasted coconut on them. Filipino Purple Yam (Ube) Cake is a national favorite and is made with purple yams and often topped with macapuno or young coconut meat.
This is Okinawan purple sweet potato puree. Look at that intense color! These purple sweet potatoes are grown in California underground like a Southern sweet potato. I bought them at my local Whole Foods. The purple yam (ube) looks similar but is grown on a vine above ground in the Philippines. It is also dried, ground and sold as ube powder in Asian markets and online. The typical purple sweet potato season starts in September but I got lucky and bought the last ones my Whole Foods had in June!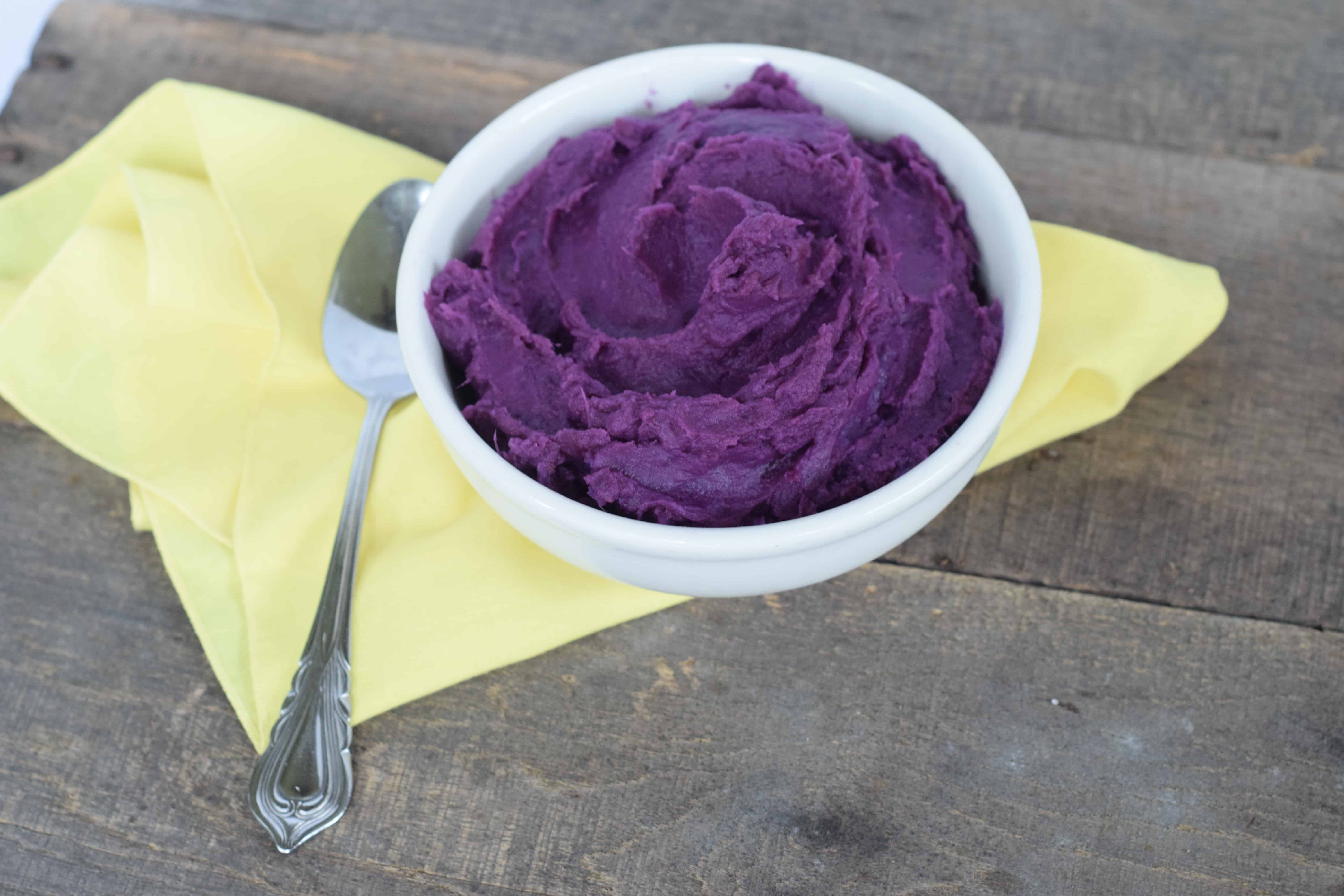 Click below to PRINT recipe.