My advance copy came in the mail and I am so excited to share it with you! You can pre-order your copy online, now! Just click here. The more pre-orders, the higher the book will rank, so don't wait til October 3 when they are available in stores. If you pre-order from any of the options listed here, you will have them October 3, 2017. Here is my Tiramisu Magic Cake as a sneak preview.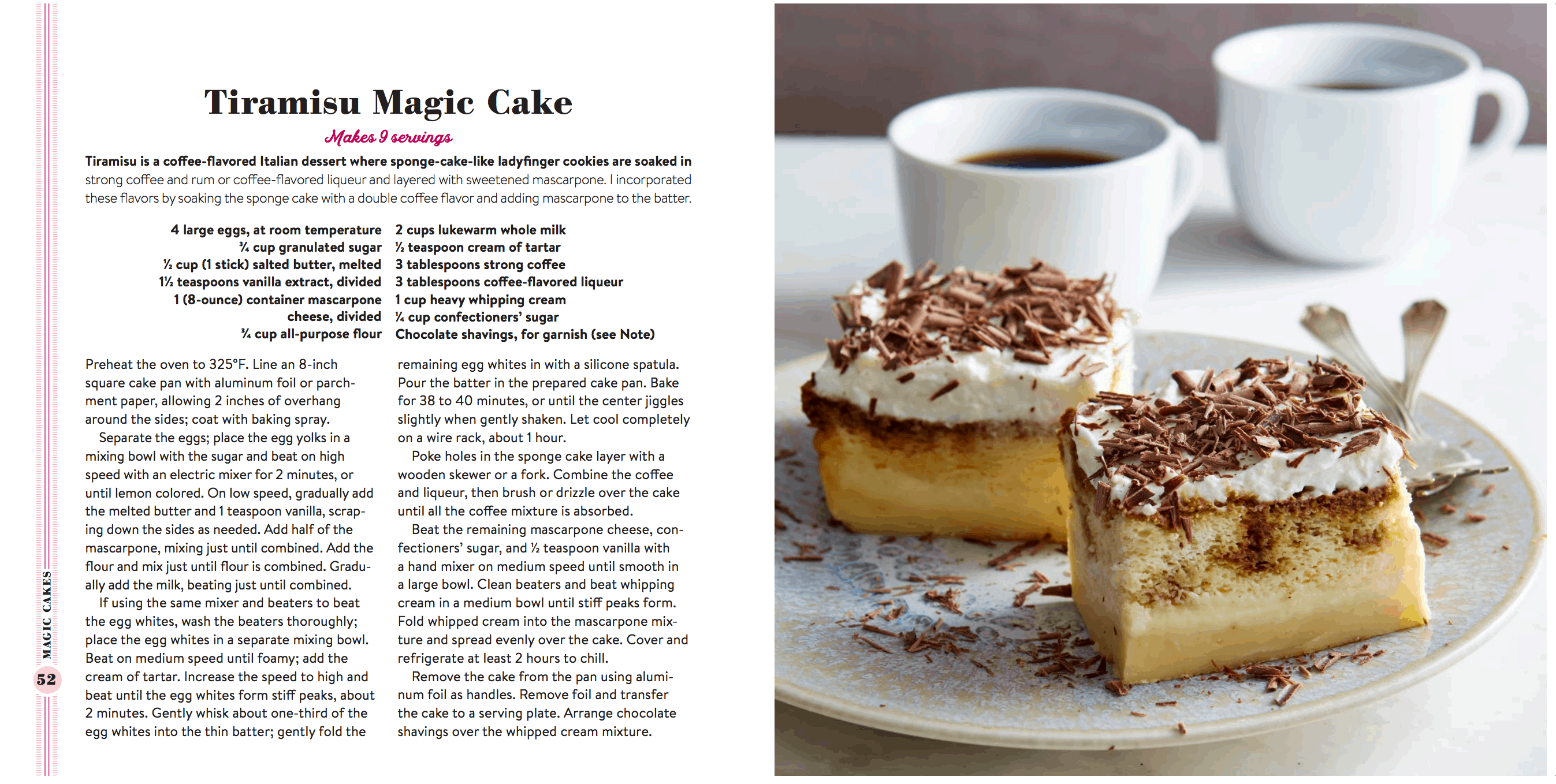 Magic Cakes is your easy, no-hassle guide to the latest, Pinterest-fueled baking craze If you dream of a layered cake, but want to avoid the endless, complicated steps it takes to make one, then you're going to fall in love with magic cakes. With only a single batter that magically transforms into three layers of custardy, fudgy, spongey cake, you can have an easy dessert that looks like it took hours to put together (and tastes like it, too )
This book contains 40 recipes for cakes, frostings, icings, and other delightful extras that are simple to make and difficult not to devour. Magic cakes can be your classic chocolate or vanilla, a tiramisu cake reimagined, or even an unconventional cardamom-scented sweet potato cake if you're feeling adventurous. Top each treat with a frosting or a simple dusting of powdered sugar, and you've got yourself a magical dessert to savor and enjoy.
Baking is my first love when it comes to the kitchen and this was a labor of love, for sure! I developed the recipes, tested them, and was fortunate to be the food stylist for the cookbook.
You may have seen many magic cakes on social media and Pinterest but in my cookbook, there will be many you've never seen and I make it easy for you to be successful. I'll be making some magic cakes in the next few weeks and sharing on my blog but pre-order your Christmas gifts, now!