Peach Sweet Tea with Mint Ice Cubes
Summer is in full swing here in Alabama! It's going to be 95 degrees so I'm sipping Peach Sweet Tea with mint ice cubes on the back deck to cool off.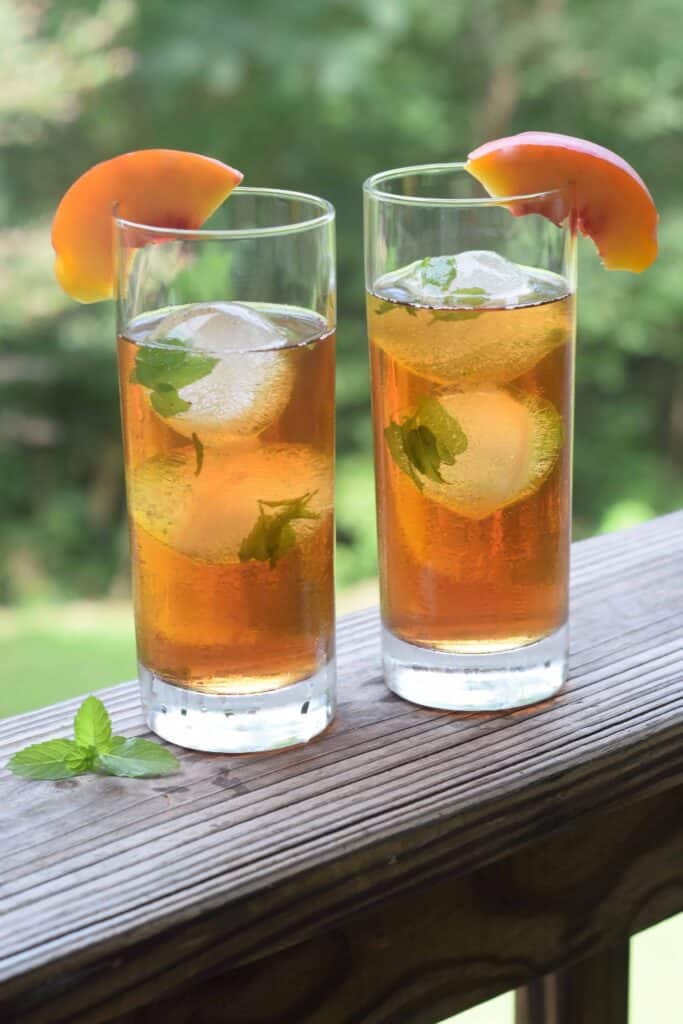 There's really not a recipe to this simple concoction. I just poured the glasses two-thirds full with sweet tea and the other on-third with peach-white grape juice. Brew your own tea and add sugar or sweetener to your liking or buy it by the gallon. Here in Alabama, there are no shortages of sweet tea! you can even buy single serve, presweetened tea bags.
I froze mint sprigs in round silicone ice cube molds the night before I made needed them .
I used distilled water for the ice cubes to get the clearest cubes. The minerals in tap water tend to turn out cloudy.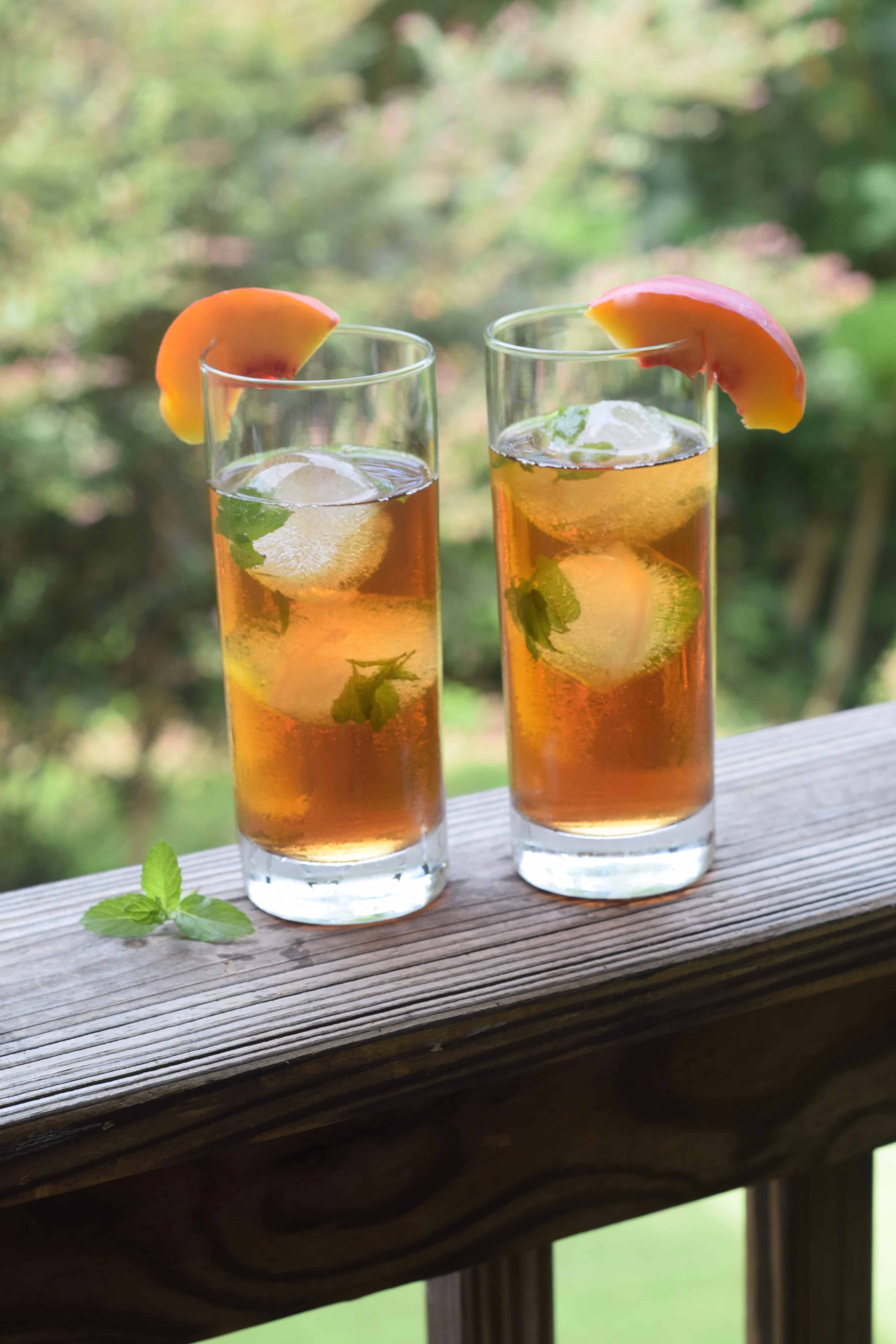 Peaches are on sale everywhere in the summer down South, so grab a whole basket so you have plenty to make my Blueberry Peach Cobbler.
Be sure to follow me on Facebook, Instagram, Pinterest and Twitter and don't leave before you send me your email address here so you don't miss a single post on my Southern shortcut recipes!