This entry of Apron Stories is about my sweet friends in my Sunday school class.  The story behind this adorable gingerbread apron my student is wearing is the story of laughing, giggling, sometimes loudly whooping and hollaring children having a special time where they are the star of the show and it's ok to be silly!
Every year for as long as I can remember, I have invited my Sunday school class at Christmastime to my house to make Christmas cookies, make a craft, and play games. This year, we made Cookie Pops and Slime!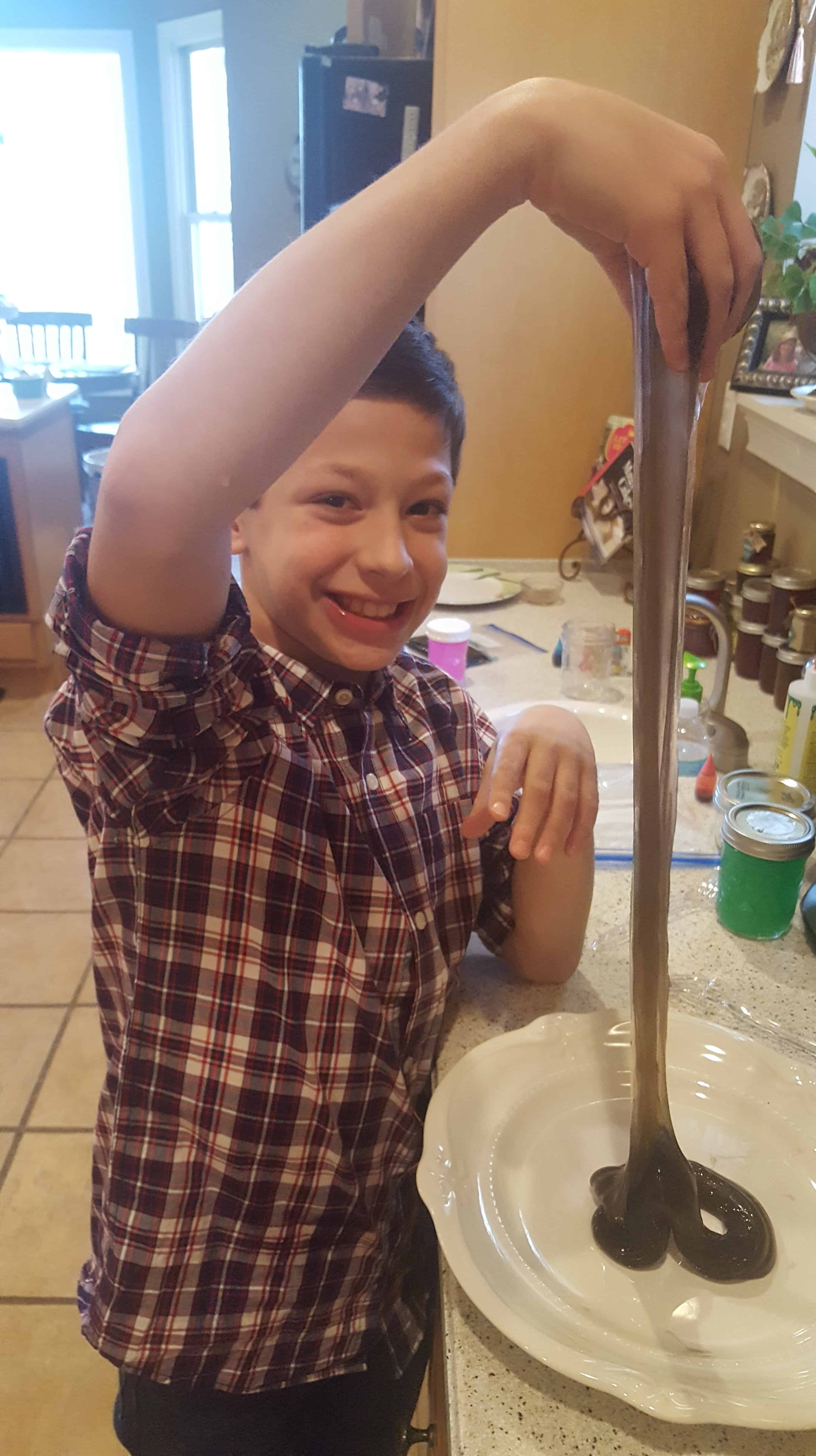 After trying several times, we perfected slime! We used the recipe from Preschool Inspirations for our glitter and gross slime. The girls preferred using red, pink, and purple glitter glue and for the gross look, we experimented with food coloring and clear glue.
[wpvideo ykflQoud]
The first time we attempted the slime, it was a little too firm so we decided to put it in fruit jars and call it Flarp- when you press it down in the jar, it traps air and when it escapes, it makes a sound that makes kids giggle uncontrollably.....and teachers, too!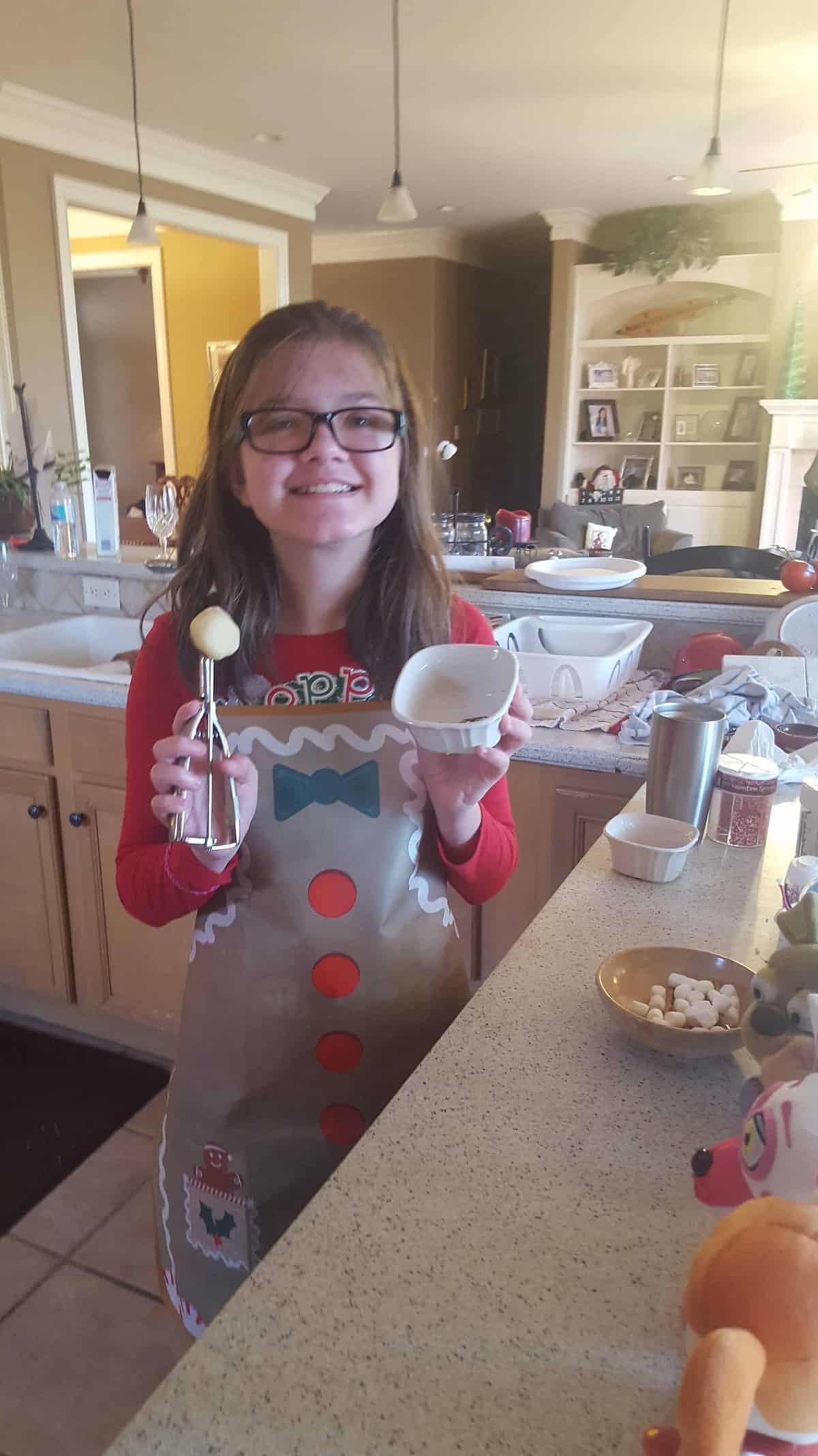 Although some of my students had never opened a microwave or measured oil in a measuring cup, they were master chefs that day in their own right. And yes, we used a package of sugar cookie mix to speed things along so we could get straight to the fun of scooping dough balls and rolling them in every kind of sprinkles I had in my stash. Yep, even Easter sprinkles! We didn't discriminate against pastels-red and green are typical, but these were not typical cookie pops!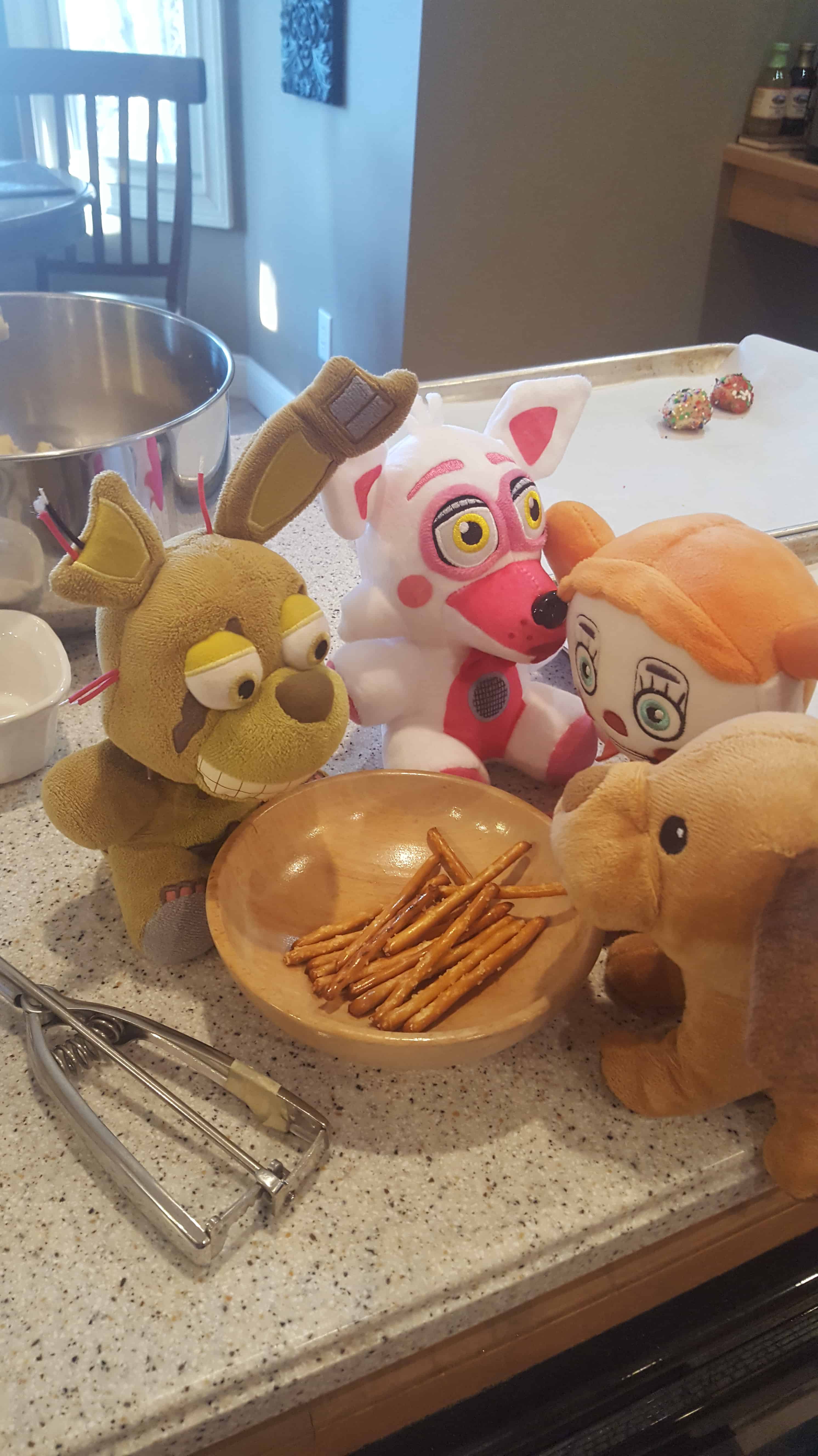 After rolling the dough balls in sprinkles, we placed them on parchment paper and pushed lollipop sticks halfway into the balls and baked them at 375 degrees for about 9 minutes. By this time, we had worked up an appetite so we all enjoyed pretzel sticks while we worked.
While we waited for the cookie pops to cool, we played Christmas Bingo. The kids weren't interested in eating the dark chocolate playing pieces but they were the perfect size for our game boards, sooooooo, I felt obligated to eat the dark chocolate candy while they won packages of Skittles, Twizzlers, and because I can't help myself teach nutrition along the way, I offered keepsake Christmas ornaments as a candy alternative prize.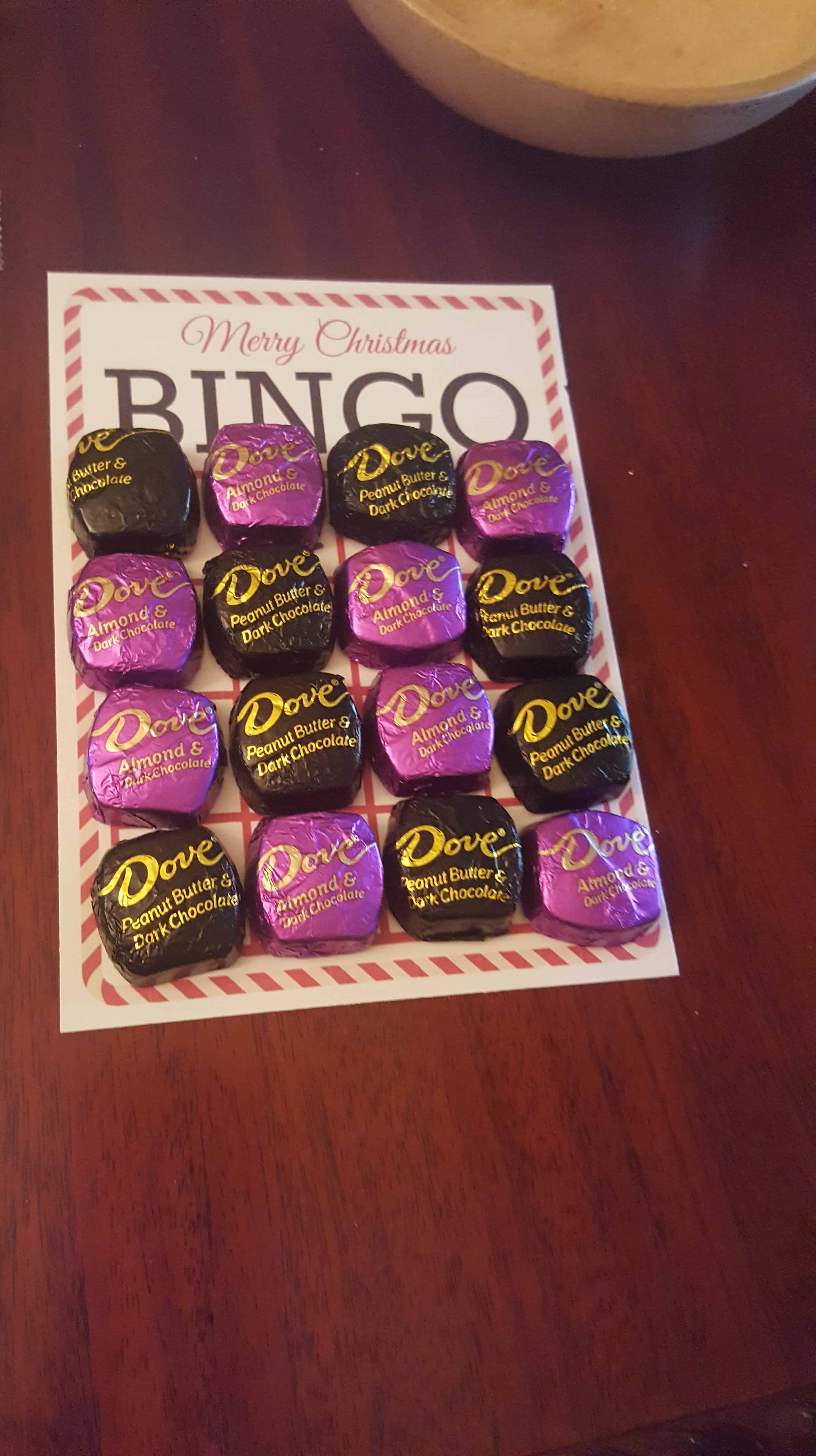 Permission from parents was given for these sweet friends to be featured on the Grits and Gouda Apron Stories. These young chefs are still learning the basics in the kitchen and I bought these gingerbread aprons from the Dollar Tree, but they are now expert makers of slime and have some pretty cool stories to tell their families and friends about their kitchen adventures at Miss Kathleen's Sunday school Christmas party.
My children are now teenagers and I still love playing around in the kitchen with kids. I want to encourage you to don a holiday apron and bake cookies with some kids this Christmas-whether they are your own, kids from your church or foster kids. They will treasure the memories made far more than the apron itself.
Click here to read more Apron Stories.