My niece, Natalie, fled Tampa on Thursday to escape the wrath of Hurricane Irma. Natalie lives inland but she decided to head north to Alabama and I couldn't be happier to have her here. Well, I guess having her here under different circumstances would make me happier, but you get the picture.
I had banana bread ready for her when she got here. Grayson's 18th birthday was Friday so, we grilled steak and chicken for all of us including 4 teenage boys before they left for his bonfire birthday. Grayson doesn't love frosting, so he requested my cake-topped peach cobbler. Yum! (Recipe coming to the blog soon!)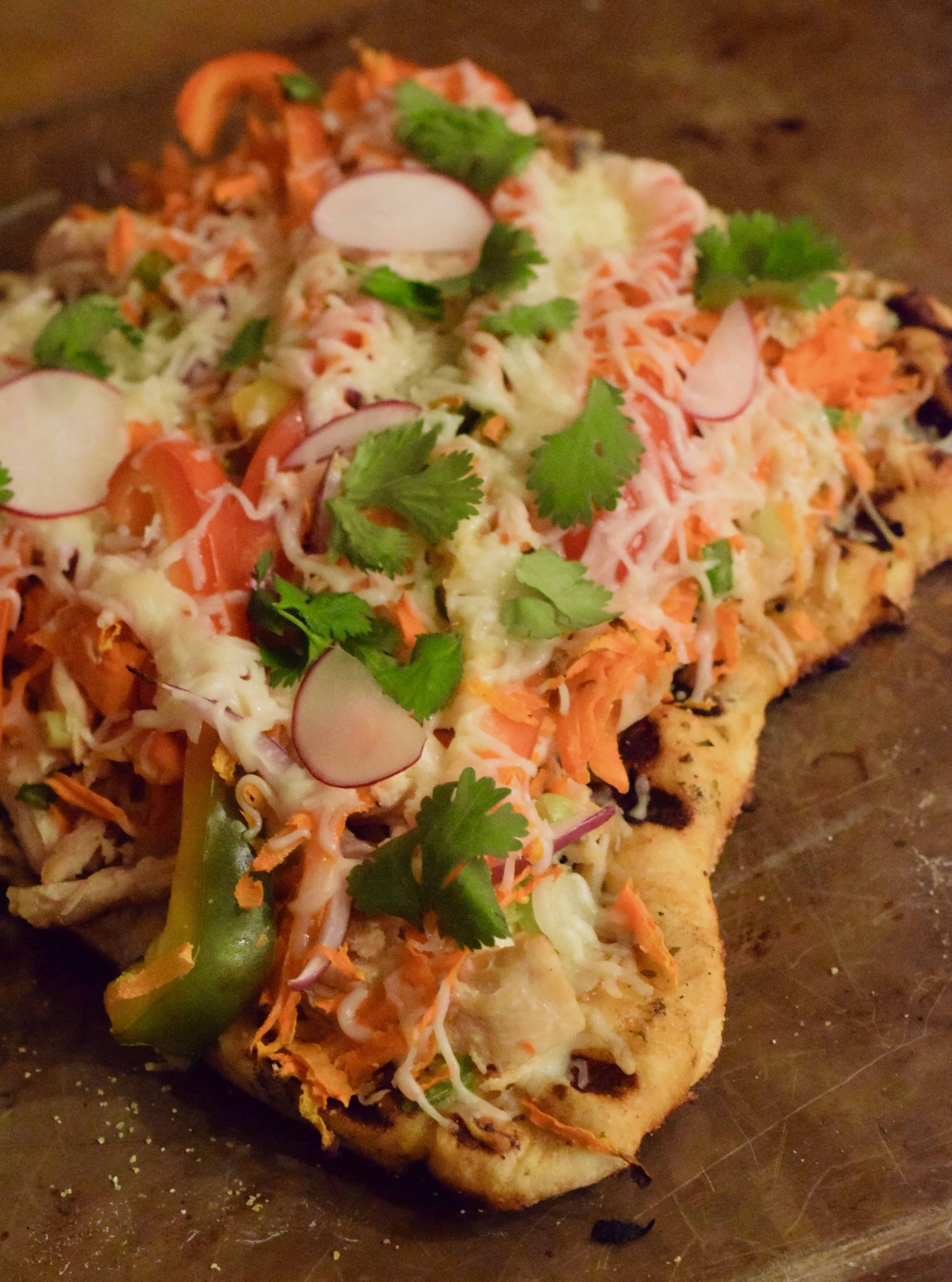 We were really hungry last night so we made a deep dish version of Grilled Chicken Thai Pizza already on a previous blog post here. I loved having them help in the kitchen! Grayson came home from his dove hunt just in time to eat pizza and root beer! Not a lot of talking during the meal but a whole lot of "Mmmmm...", "Wow....", "Yum....". So, if you wanna try it, click on the highlighted title and print the recipe. Lemme know how you like it.
My prayers are with all Floridians because they are all affected in some way. I encourage everyone to get involved in some way. If you don't have a spare room, donate water and supplies to a local donation center. If you've read my About Me page, you know I believe in hospitality and not just to our next door neighbors.
Follow my blog to see what we make next. I've thawed a pork roast from the freezer and sweet potatoes were on sale at my local produce market so that's on the menu tonight!