I bartered this summer with some dear friends that grow rattlesnake green beans for a loaf of my Zucchini Pineapple Bread and a jar of Sweet Heat Pickles. Bartering is a blessing! The blessing comes when your friend allows you to give them something that you hand made, grew, painted, designed or baked! The bonus is that you receive something that they had a hand in making or creating.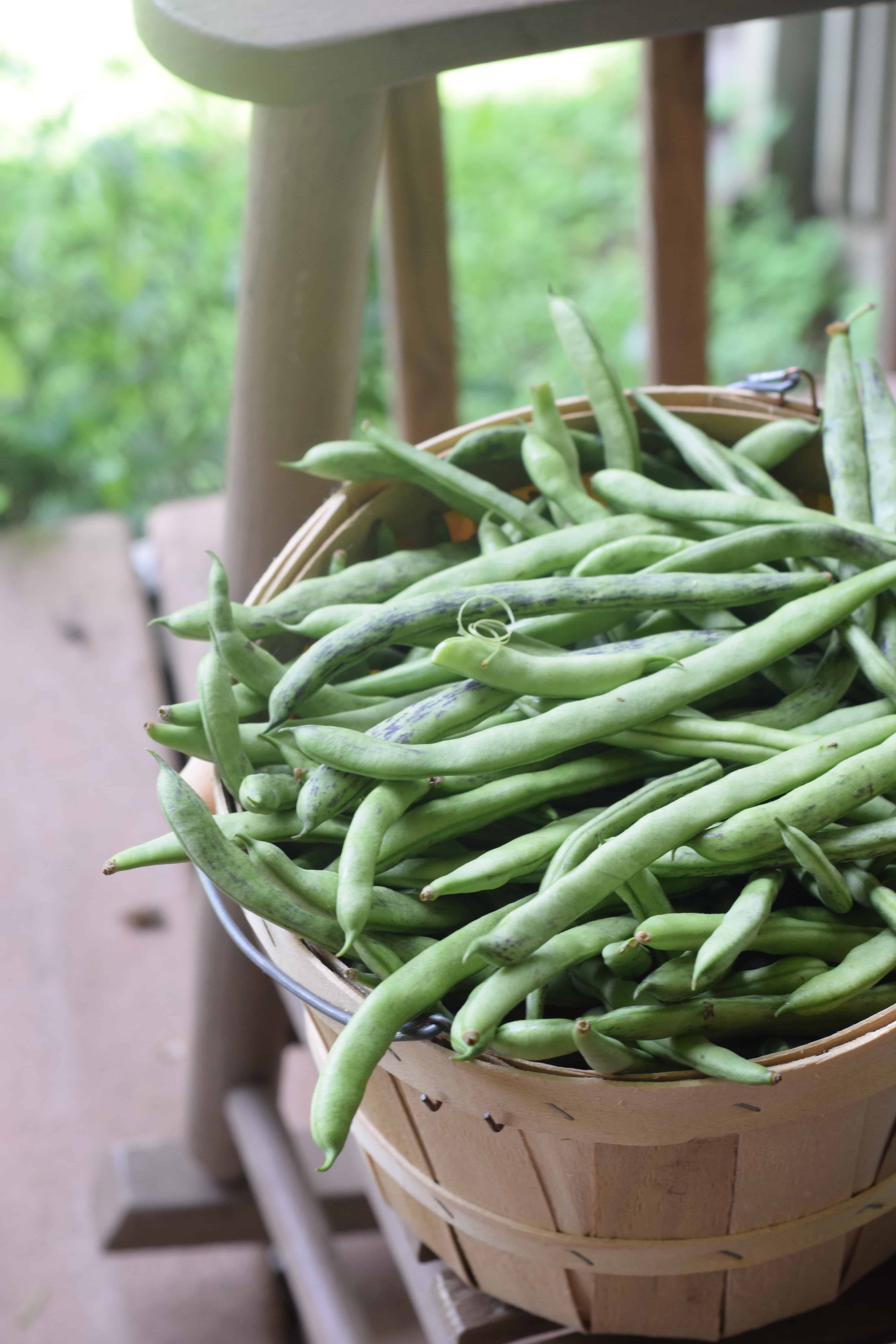 It not only helps both parties involved, it brings back an old tradition of tradition of trading something of value without using money. True, you can barter with anything, but my favorite is home grown and handmade from the heart! It's like sharing a part of yourself with your friends and neighbors.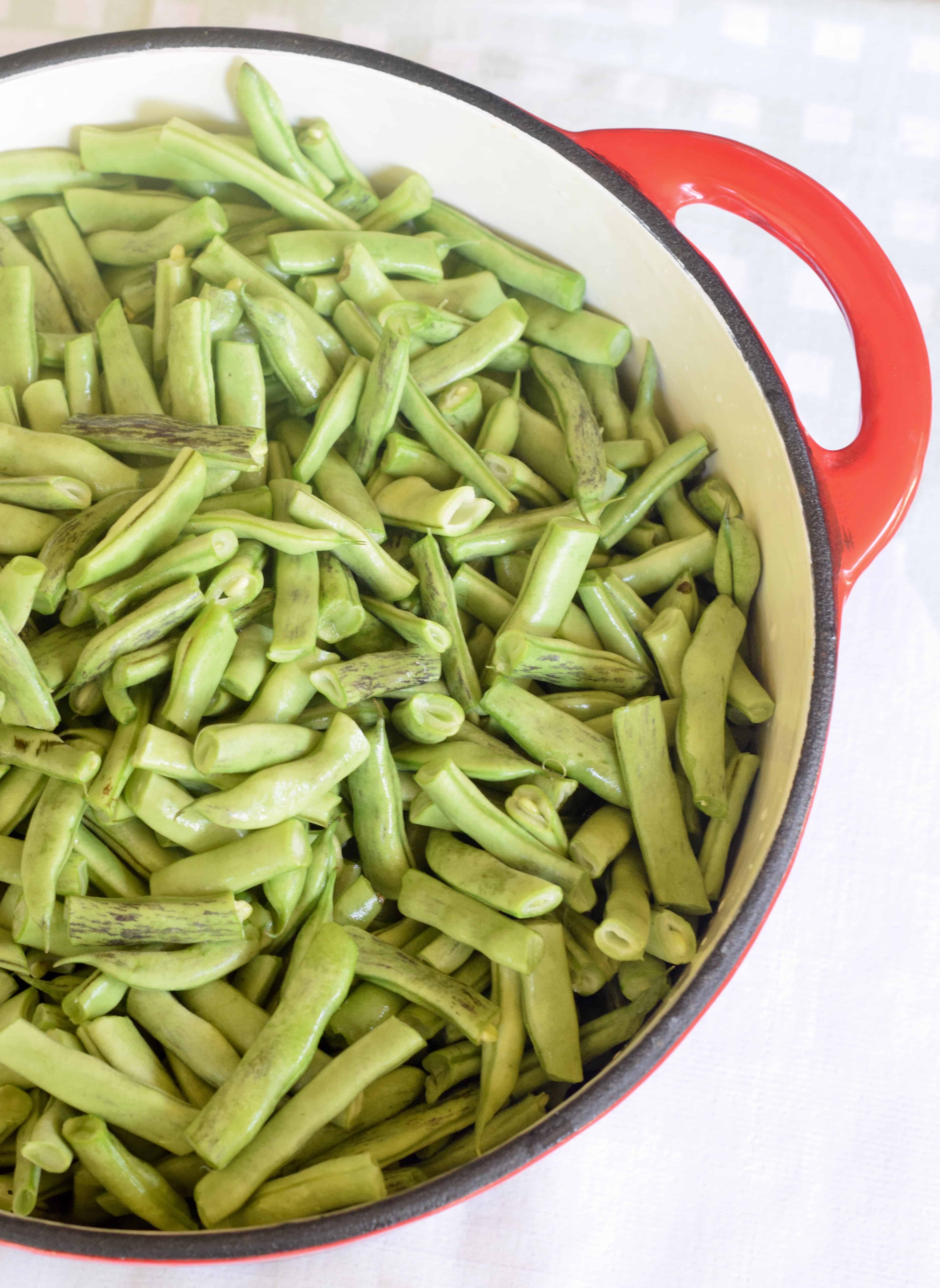 In South, there's quite a debate these days on how long to cook fresh green beans and whether or not to throw in the traditional smoked ham hock for flavor. I'm somewhere between the generation before me that might cook them for a couple of hours until uber tender and the ham hock meat is falling off the bone and the generation after me that likes them "crisp-tender" and wouldn't dream of adding that much saturated fat in their pot o' beans because they are eating "clean".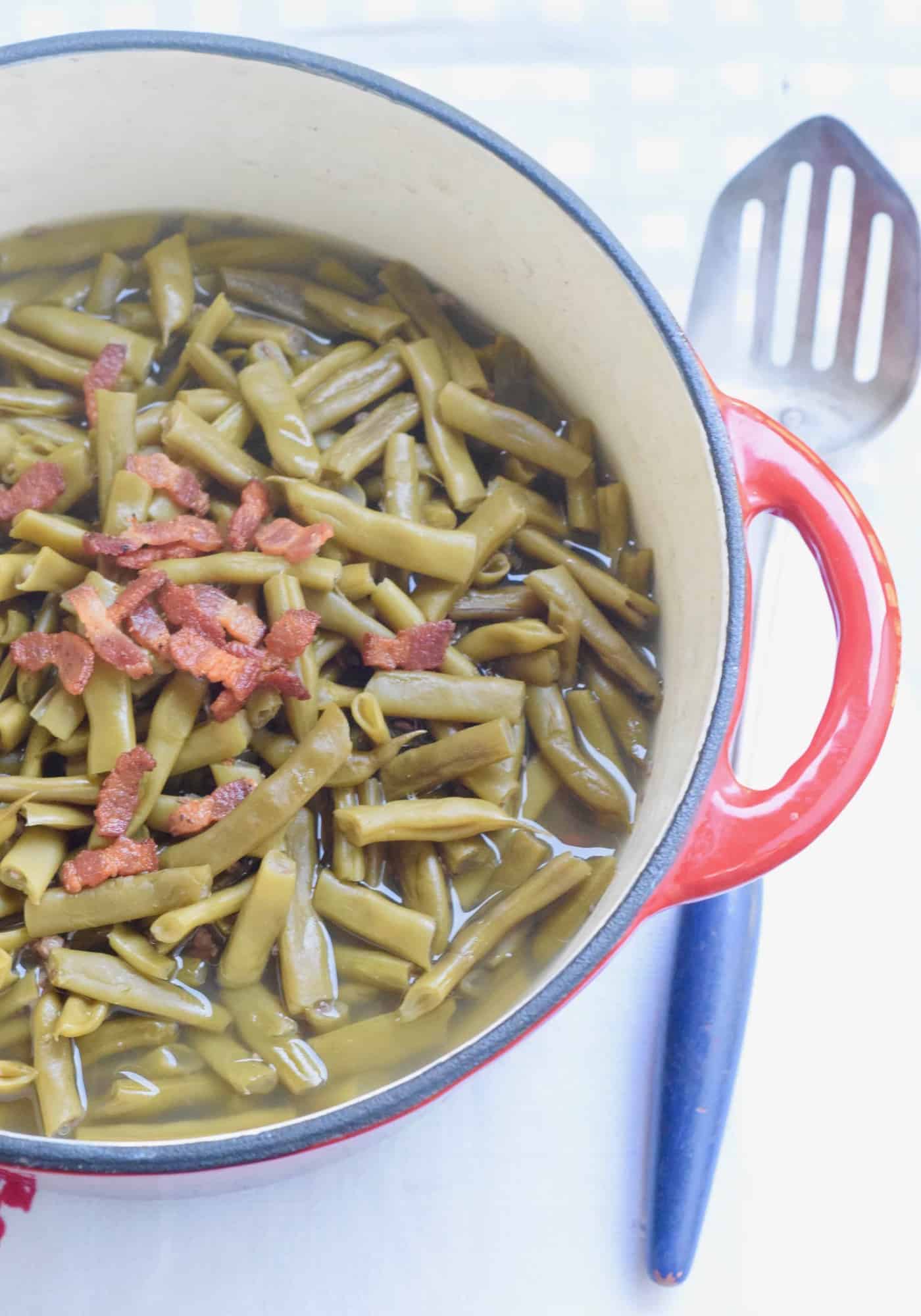 I cook my fresh green beans for 30 minutes in chicken broth for flavor and texture. I do love the flavor of the smoked ham hock but lean toward eating on the light side most of the time, so I sprinkle crisp, thick-cut bacon on my green beans just before serving. I may or may not be guilty of frying an extra piece of bacon just to eat!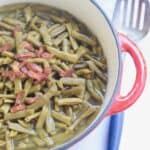 Print Recipe
Fresh Green Beans with Bacon
I bartered with some sweet friends with my Zucchini Pineapple Bread and Sweet Heat Pickles to get a big bag o' rattlesnake green beans and they were some of the best I've eaten! Many Southerners cook their green beans longer but I like mine to hold their shape so you decide after 30 minutes if you want to go a little longer.
Ingredients
2

pounds

fresh green beans

6

slices

bacon

4

cups

chicken broth or 1

32-oz carton

1/2

teaspoon

salt

1/4

teaspoon

ground black pepper
Instructions
Wash green beans, then snap them into about 1 1/2-inch pieces. This is a personal

preference. If your Grandma always snapped them into smaller or larger pieces, they will

taste just the same!

Stack the bacon on top of each other, three at time, and cut crosswise into slices. Cook

in a medium size skillet over medium heat about 8 minutes, stirring often, until crisp.

Drain the bacon pieces on paper towels. Reserve about one-third of the bacon pieces to

sprinkle on top of the cooked beans.

Combine green beans and chicken broth in a large pot. Add just enough water to cover

if the chicken broth doesn't cover your beans. Add salt, pepper and two-thirds of the

cooked bacon.

Cover with the lid and bring to a boil; reduce heat and cook about 30 minutes or until

the beans are as tender as you like them. Sprinkle with reserved cooked bacon before

serving.