Dulce de Leche 2 Ingredient Ice Cream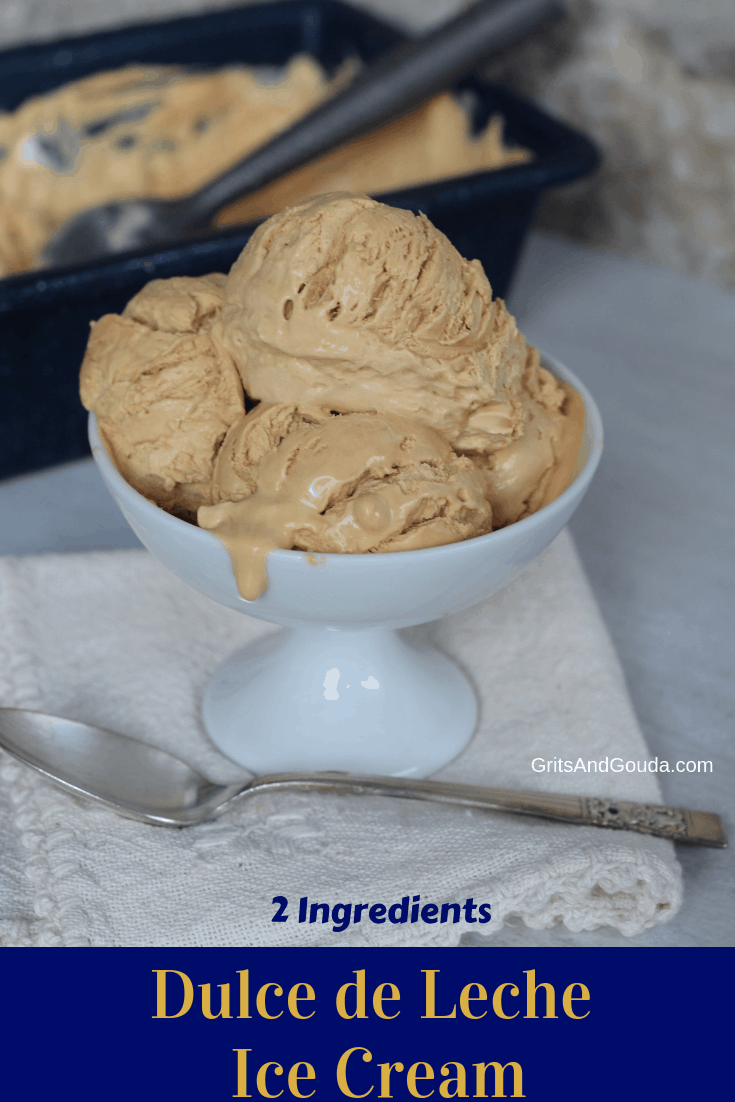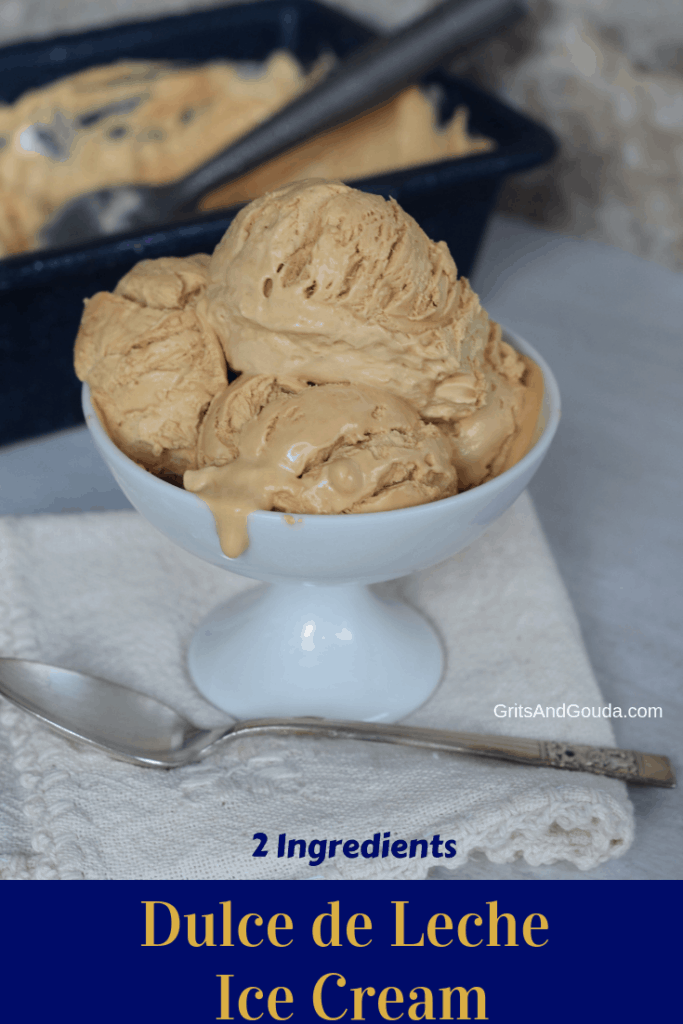 Click the image above to Pin on Pinterest
As much as I love chocolate, I love caramel and dulce de leche flavors more.
This recipe has only 2 ingredients, takes just minutes to prep, and it's NO CHURN! The combination of the air from the whipped cream and the rich, intense flavors of dulce de leche (basically caramelized sweetened condense milk) produces the same creamy texture of homemade, churned ice cream.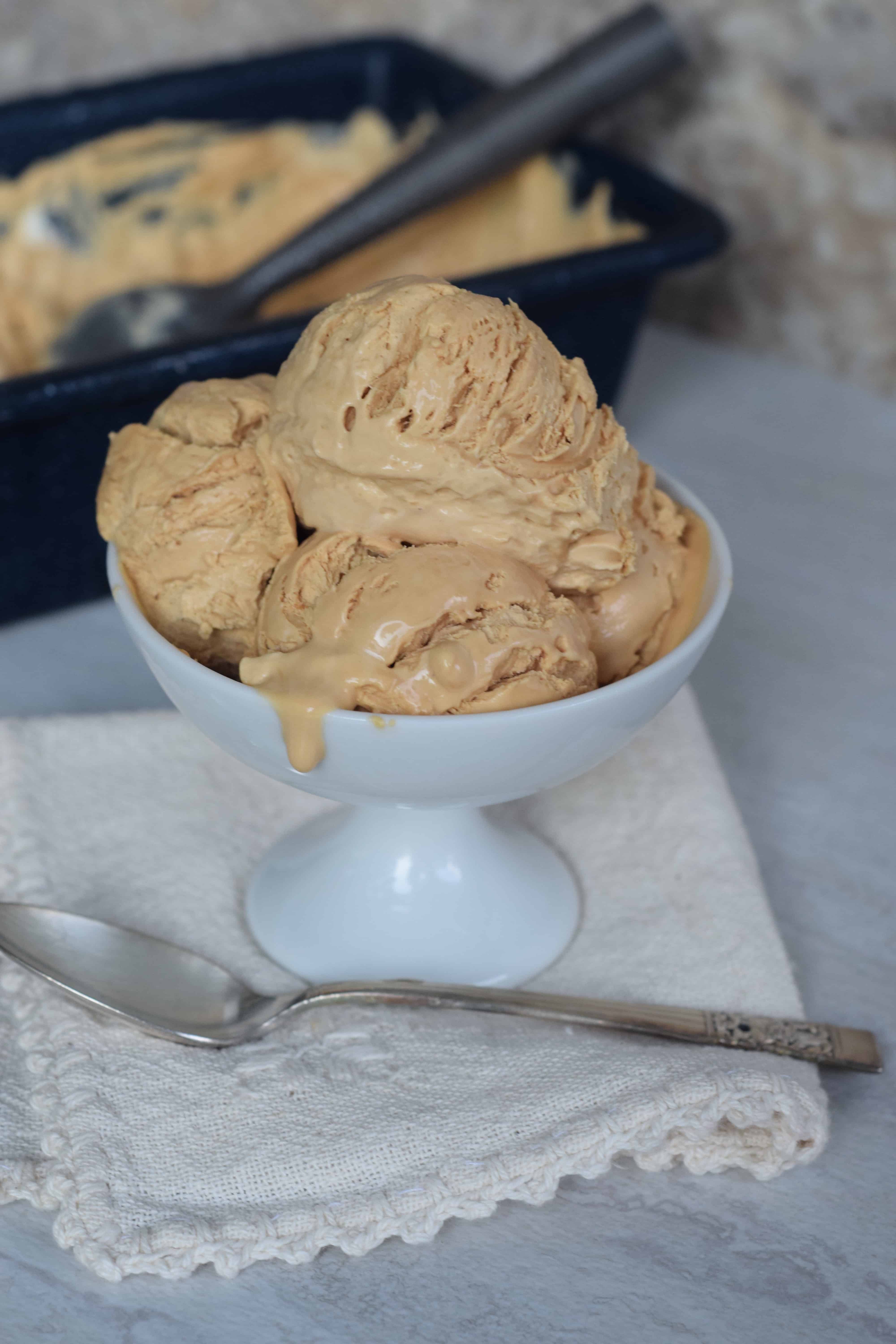 Larger grocery stores and Latin markets sell La Lechera brand canned dulce de leche for about $3.00.  The canned dulce de leche is so convenient so don't have to make your own, making this recipe even easier. You can also purchase it here on Amazon.
I keep this as a staple in my pantry for many recipes. For a quick and easy dulce de leche sauce for desserts, thin it down with whipping cream or half and half until desire consistency....that's it! pour over vanilla ice cream or plain cheesecake. Yum!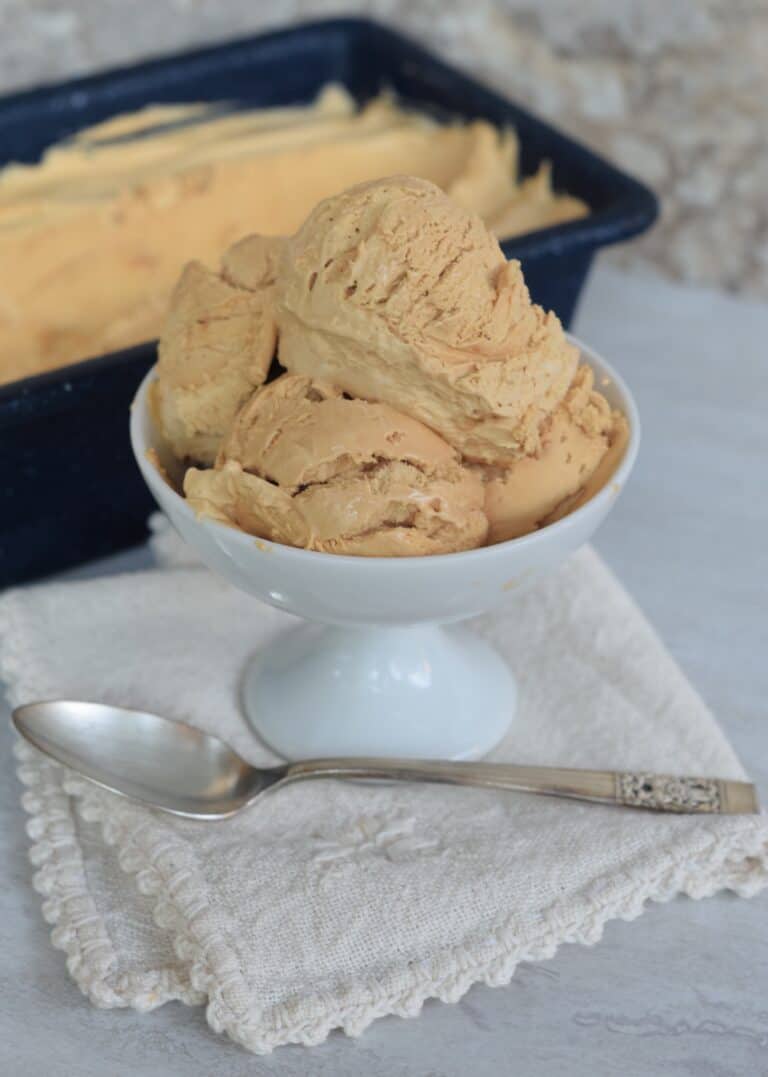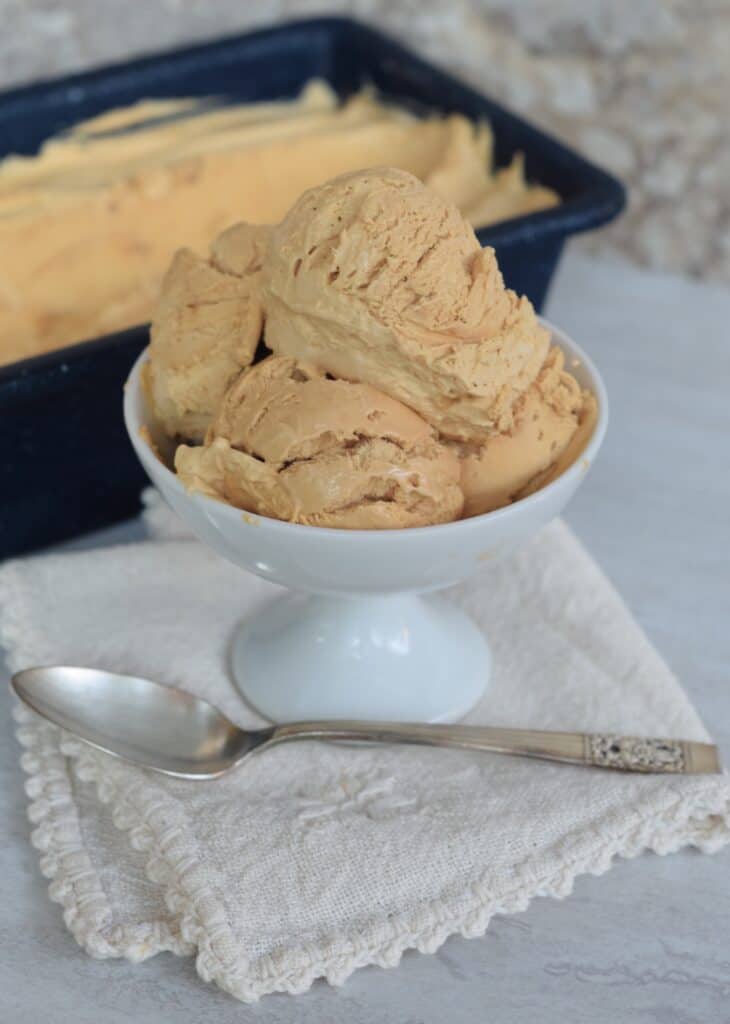 This ice cream is perfect for ice cream sandwiches made with my Sugar Doodles or Double Chocolate Pudding Cookies
Get more Southern shortcut recipes
Be sure to follow me on Facebook, Instagram, Pinterest and Twitter and don't leave before you send me your email address here so you don't miss a single post on my Southern shortcut recipes!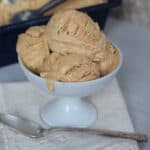 Print Recipe
Dulce de Leche Two Ingredient Ice Cream
Dulce de Leche Two Ingredient Ice Cream
Ingredients
1

13.2-oz can dulce de leche (sold with sweetened condensed milk)

2

cups

heavy whipping cream
Instructions
Spoon dulce de leche into a medium size bowl. Add 1/3 cup whipping cream and stir until smooth.

Pour remaining 1 2/3 cups whipping cream in a medium size mixing bowl with high sides and beat with an electric mixer on medium speed until whipping cream starts to thicken. Increase speed to high and beat until stiff peaks form.

Fold whipped cream into dulce de leche mixture just until white streaks are gone.

Spread mixture into a 9x5 loaf pan or 8x8 pan; cover with plastic wrap and freeze 4 hours or until firm. Scoop into bowls and enjoy!