My mom shared this crispy pickle recipe with me and I'm passing it on to you. So crunchy and easy to make! She found it on the blog Sew Wonderfully Jamie. Thank you to Powell Produce for pickling cucumbers.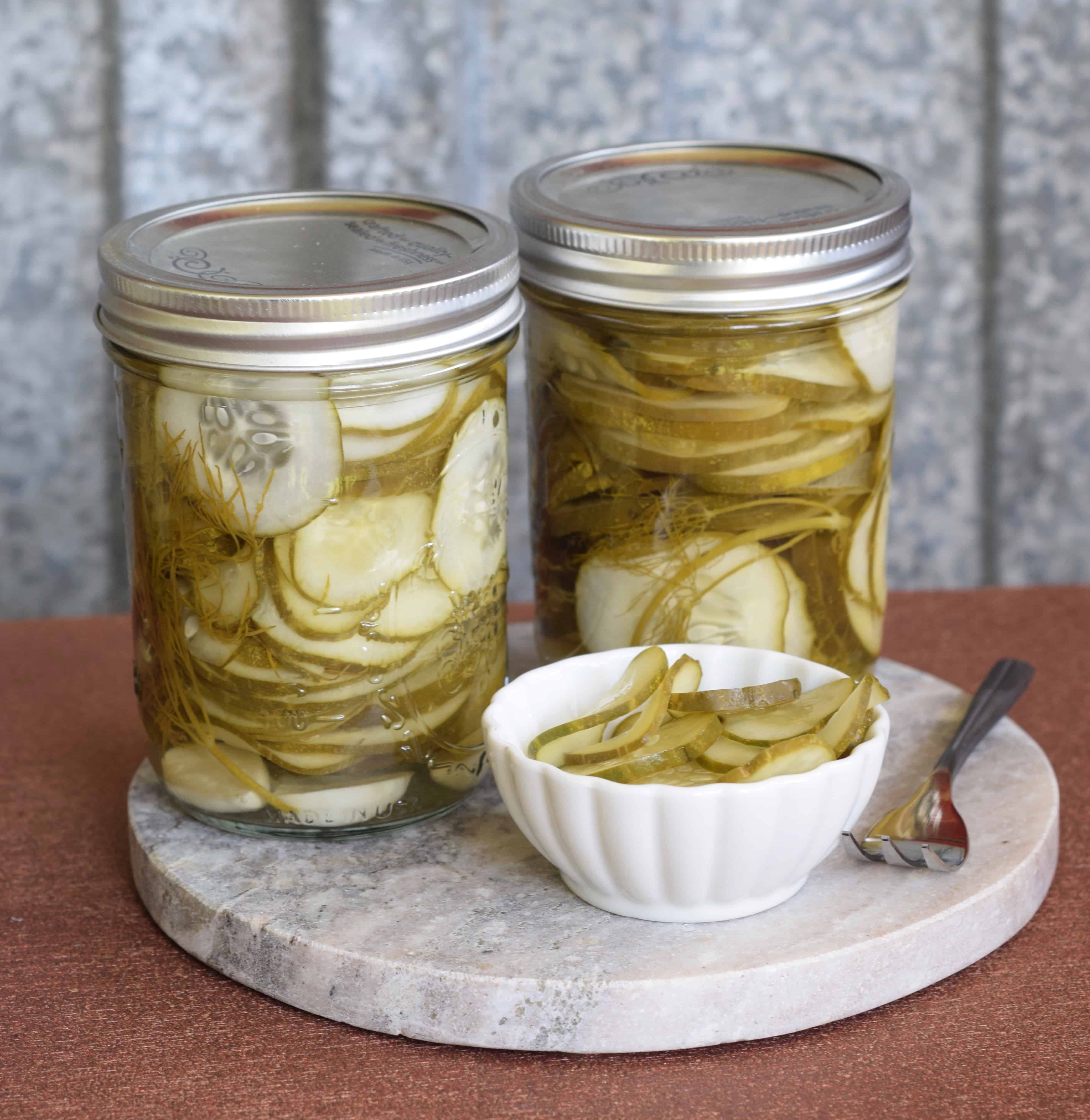 My mom swears by a product called Pickle Crisp to ensure all her pickles are their crunchiest. She uses 1/8 teaspoon Pickle Crisp in every jar; just sprinkle it in before pouring the liquid over the pickles. One jar lasts forever so she shared her jar with my sister and me. I did the research on it and it is simply calcium chloride. It replaces the pickling lime with no muss/no fuss and fail proof results. Thanks mom!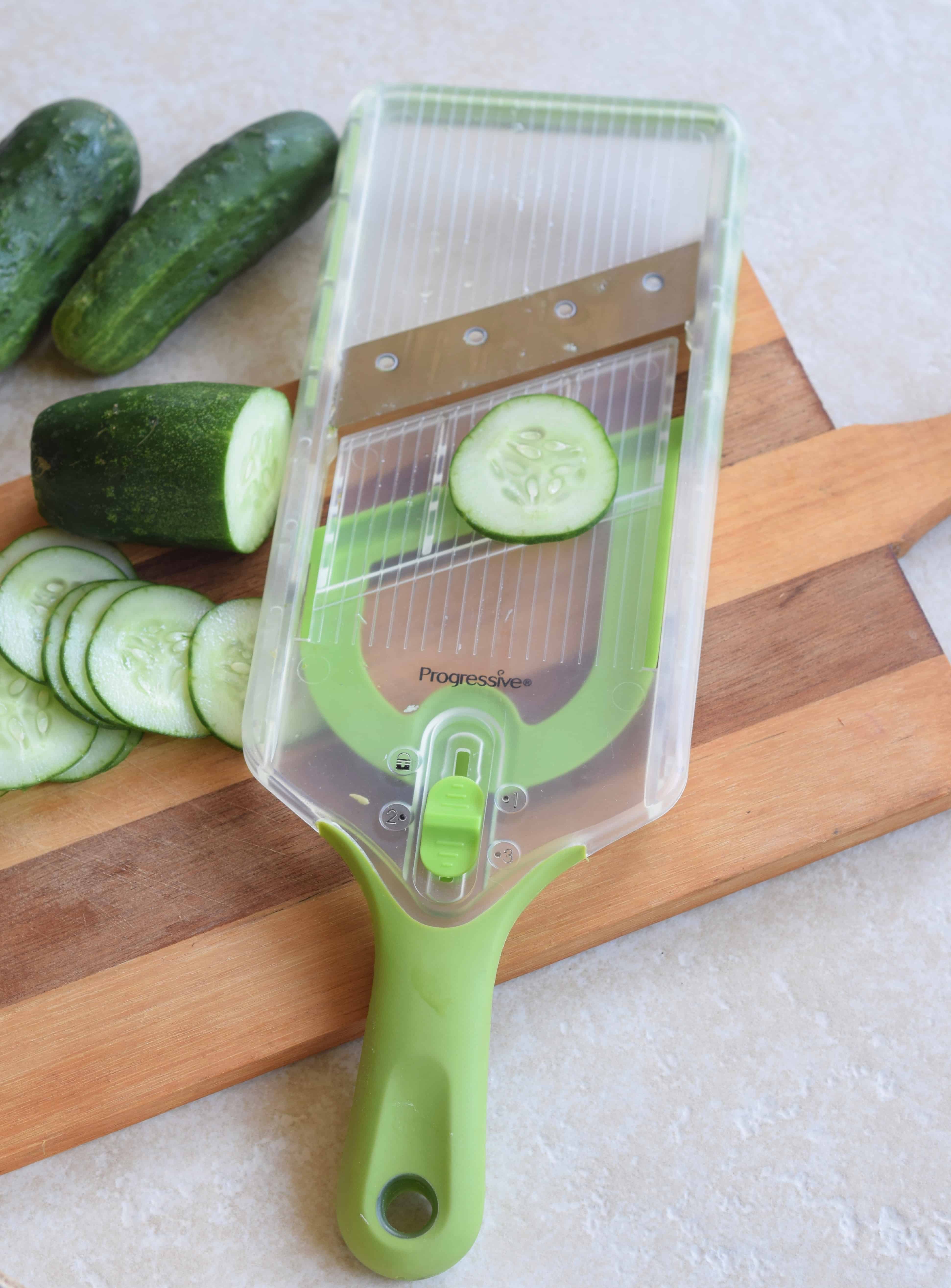 I sliced my pickles crosswise into hamburger dills. One of my most valued tools in my kitchen is this hand held mandolin slicer. Gone are the days when I have to try to get every cucumber, potato, or radish thinly sliced and each one perfectly the same as the other one. The link to Sew Wonderfully Jamie shows spears but the recipe is the same for both shapes.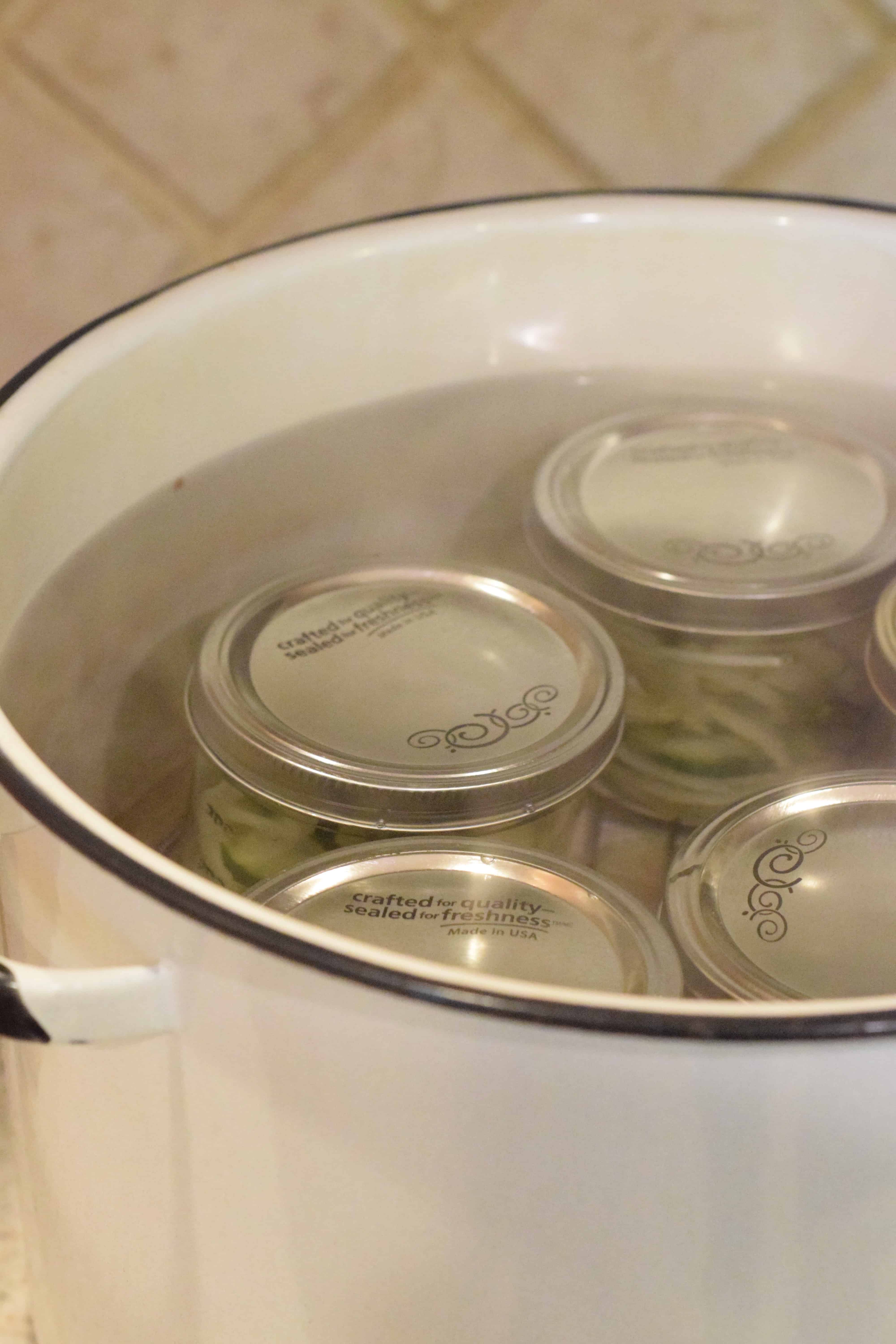 Small batch canning with a water bath is easy and doesn't require a pressure cooker. I bought this enamel pot at a yard sale and it's the perfect size for 5 or 6 wide mouth pint jars. Be sure to put a lid on your pot while bringing water to a boil. It heats up twice as fast!