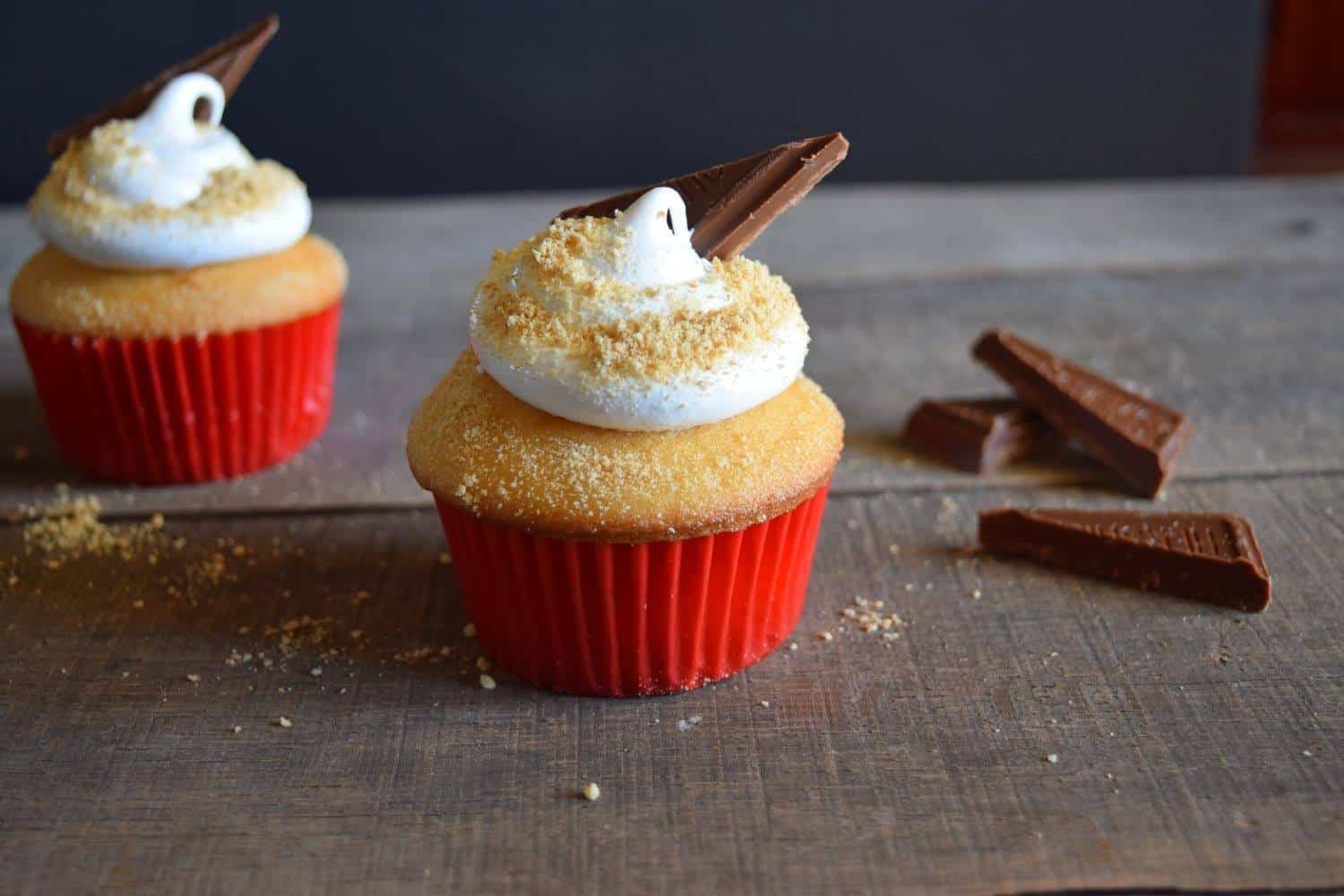 I made these S'mores-inspired cupcakes for my son's Eagle Scout ceremony recently. They were a hit! I made them with a traditional 7 minute frosting but they can easily be made with buttercream although you miss out on the "marshmallow" factor in the s'more.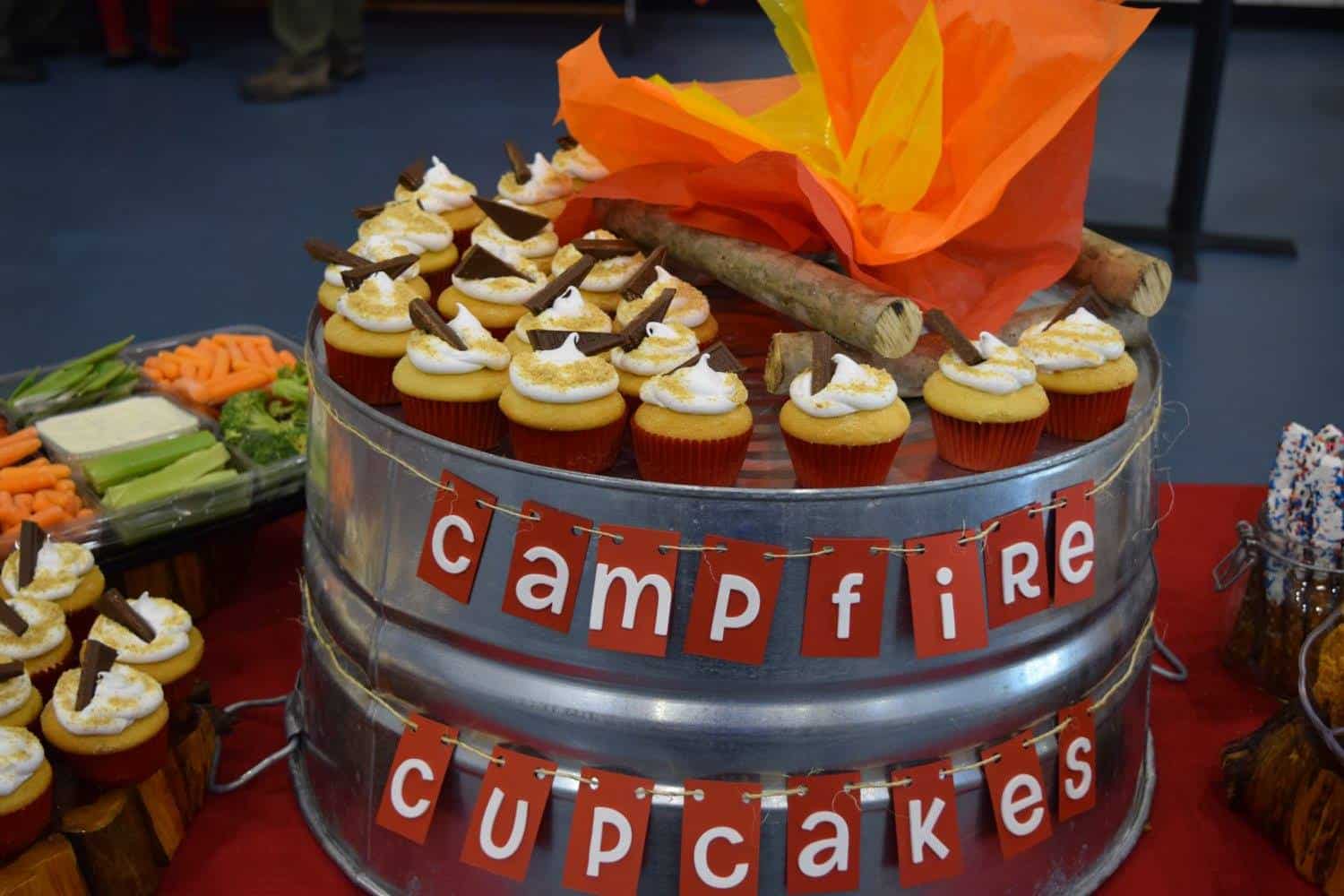 Quick Fix Tip: Use a yellow cake mix and a container of whipped vanilla frosting.
Click below to PRINT recipe.
Campfire Smores Cupcakes Marshmallow Frosting